By Gabe Sherman
Freed from the pressures of recording for a major label, Kacy Hill has created an album that feels surprisingly personal.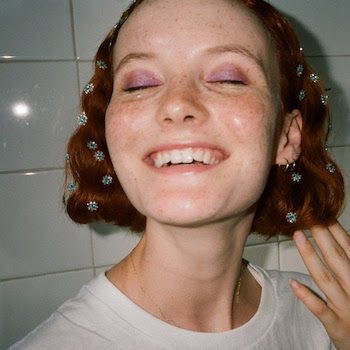 For much of her nascent career, most stories about Kacy Hill mentioned her association with Kanye West. How she was discovered is well known. In 2014, Hill was working as a backup dancer on Kanye's Yeezus Tour. Impressed by her independently released single, "Experience," West set up a meeting and signed her to his G.O.O.D. Music label. Hill released the EP Bloo in 2015 and, in 2017, her debut LP Like a Woman, a polished album that boasted big name production and guidance. Much of that 12 track disc consisted of Hill exploring her sexuality over dark, cavernous, synth beats. The album cover — an image of a posed, austere Hill, staring at some point off-camera — felt a lot like the album itself. Not bad, certainly professional, but a little cold and distant.
Last year, Hill announced she had left G.O.O.D. and gone independent. Five days before the release of her new LP, Is It Selfish If We Talk About Me Again, she tweeted "I'm happy and finally making the music I want to make." As Hill has matured she has experimented with the ways she chooses to deploy her voice, which is gorgeous, but of limited range. On her more spacious songs, Hill wisely uses effects and layering to fill out her vocals, while on quieter tunes she serves up her voice in pure unadulterated form. Her performance, which at times came off as thin and indifferent on Like a Woman, now suffuses a kind of tranquility. No longer is she just one (of so many) pop artists generically tapping into their sexuality. On Is It Selfish If We Talk About Me Again, Hill grapples with a variety of topics: isolation, love, and self-acceptance. Warm, contemplative synthesizers create space for Hill to become vulnerable, to ask big questions in a way that feels straightforward and real. The industrial, minimalist sound that Kanye pushed her towardswhen she was with G.O.O.D is gone — and that is for the best. Freed from the pressures of recording for a major label, Hill has created an album that feels surprisingly personal.
On the album's opener, "To Someone Else," Hill lays the '80s vibes on heavy. Francis and the Lights, with co-writing and production credits on most of the album, clearly influenced this track. For an '80s production hater like me, the bell-like synths and booming drums feel initially jarring. But Hill has a magical ability to indoctrinate the listener (at least this one) into her sonic cult. In the second verse she admits, "I keep calling my mother/'Cause it's better than nothing/When I wanna feel small/If I feel alone/I go back home." In this song and others, Is it Selfish feels like you are taking an intimate nighttime car ride through the desert with Hill. She seems to be speaking directly to you. But, in the context of stars and the vast emptiness of space, it is difficult to escape how trivial our individual lives are.
Her echoey aesthetic may be beautiful and thought-provoking, but the first half of the album is uneven. All the big sounds and big questions come close to becoming redundant. There is a welcome reprieve with the personal "Just to Say." Over moody keys and bass, Hill professes her love through elemental sentiments, singing "I stay up waiting for you just because" and "I'm happy where you are."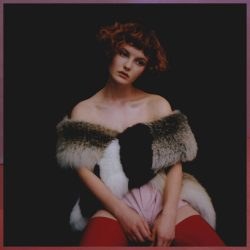 The back half is more varied, featuring some of Hill's strongest songwriting to date. "Everybody's Mother" is trap-adjacent, with grimy bass notes and tasty production flourishes. In the tune's minimalist, withdrawn verses, Hill seeks to understand her fears and reservations.Then she laments on the explosive chorus, "I'm everybody's mother and nobody's baby/Been giving too much to feel lonely lately." The trap influence returns on "Unkind" and the moody, swirling, dark standout, "Palladium." Hill's simple, powerful lyrics are at their best on the latter, when she sings "I know you're scared to say it just in case the feeling could be fleeting, as they do."
Hill does away with hooks entirely on "Told Me," crooning softly over unpredictable drums, meditative hums, and the occasional arpeggiated sparkle. On the powerful closing track, "Dinner," she returns to the echoey bread and butter of the record's first half, but with more optimism and added emotional potency. The verses are about pain; they evoke longing through sharp images of bad dreams and homesickness. But, when the song reaches its final chorus and outro, the instrumentation swells and Hill finishes with a flurry of ecstasy and hope: "And my love would be there/To fall asleep with you/And you could love me the same."
On Is It Selfish If We Talk About Me Again, Hill isn't grappling with anything all that groundbreaking. She knows that she — and all of us — are small in the cosmic scheme of things. Yet we can't help but be consumed by the minutiae of our own lives. She tightrope walks, drawing on powerful candor, between the micro and the macro, her voice shrinking and elevating to meet the moment. In this album, Hill manages to find solace by putting the personal into perspective.
---
Gabriel Sherman is a student and writer from Brookline, MA, currently studying history at Pitzer College.