By Gerald Peary
Here are five more appealing feature films and their links, handpicked to get you pleasurably through the Covid-19 days. Two need to be rented, three are free.
---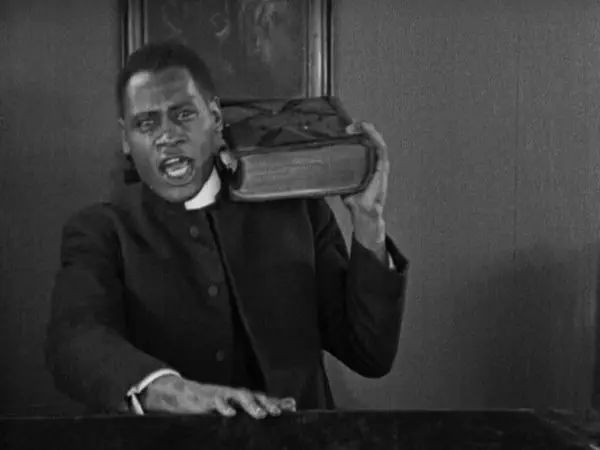 Body and Soul (1925) — Oscar Michaux was a self-taught filmmaker with a winning passion to tell stories of his African-American people and to employ large black casts. In this one, Paul Robeson plays twins, one good, one bad. The first is a sluggish nice boy without the money to wed his love; the other is a robust, ever-smiling minister who drinks to excess, secretly gambles, and rapes the young lady who his brother wishes to marry. It's unclear if Michaux's object here is social consciousness, railing against the hypocrisy of certain black ministry, or pulling off an old-fashioned melodrama. However clumsily conceived and edited, Body and Soul has the iconic presence of Robeson, vintage street scenes of Atlanta, and, yes, heart and soul. A restored print from the George Eastman House.  https://www.youtube.com/watch?v=e2riuS5hZgI
Bonjour Tristesse (1958) — What a beautiful Technicolor movie, with the Givenchy gowns, the Cartier jewelry, the lush azure waters of the French Rivera, and young Jean Seberg's tantalizing, enigmatic face — why Godard cast her the next year in Breathless. Even more impressive than the color are director Otto Preminger's smashing compositions in Cinemascope. Here was a director who really knew how to utilize the anamorphic frame. It's novelist Francoise Sagan's sexy pop story of a spoiled teenager Cecile and her jealous relationship with her womanizing father (David Niven) and his various amours. Many of Preminger's most interesting visual moments involve his situating and spacing of Seberg and dad and another woman all in the same shot. The French critics hailed this movie for Preminger's remarkable mise-en-scène. $3.99 to rent. https://www.youtube.com/watch?v=XsayaLwy4iA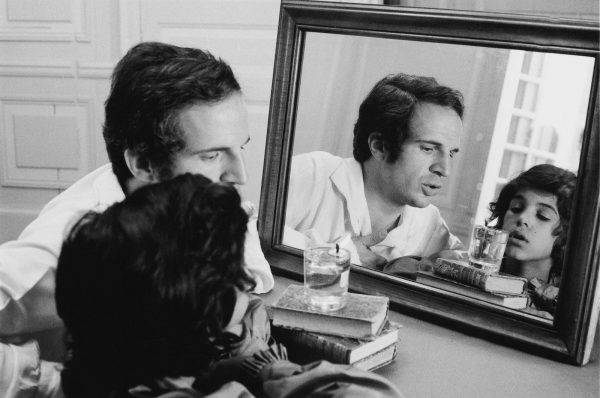 The Wild Child (1970) — François Truffaut's dramatized true story of the early 19th-century home education of an illiterate, unsocialized boy found running loose in nature. Dr. Itard (Truffaut) is determined to teach the lad to read and write, wear clothes properly, have table manners. Does Itard's pedantry — sometimes humane, sometimes firm and harsh — improve the boy or ruin him? In one of his most beautiful and profound works, Truffaut as filmmaker endorses the anti-Rousseau philosophy of the character he plays. He vividly remembers his own "wild child" boyhood fictionalized in The 400 Blows. François was lost on the Paris streets until he was rescued and given purpose by his adopted parent (and teacher), the esteemed film critic Andre Bazin. https://vimeo.com/215596192
The Big Brass Ring (1999) — George Hickenlooper, also a film historian, made a daring venture in 1999 to rewrite and produce for the screen a not-quite-completed 1983 Orson Welles screenplay. Somehow, he found the right mixture of Wellesian ambiance and his own neo-noir vision. Ultimately, The Big Brass Ring seems less Welles than an homage to Dashiell Hammett's hardboiled thriller The Glass Key. Both works are symbolic father/son noirs set in the political arena of American cities: the movie adeptly switched Welles's Madrid setting to St. Louis, Hickenlooper's birthplace. The filmmaker died in 2010 at age 47. He's best known for his 1991 Coppola documentary, Hearts of Darkness: a Filmmaker's Apocalypse. https://tubitv.com/movies/456917/the_big_brass_ring?utm_source=google-feed&tracking=google-feed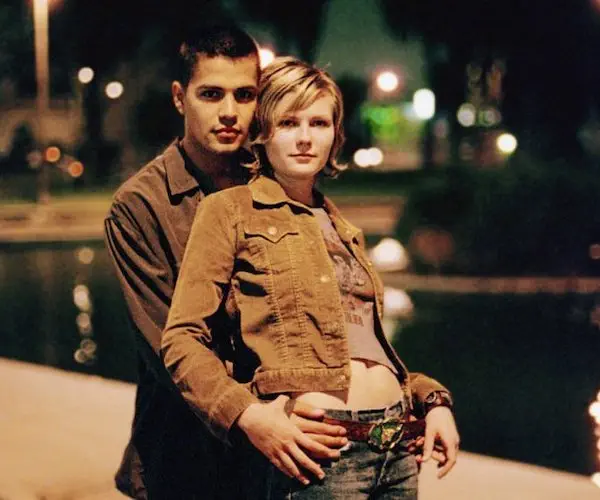 crazy/beautiful (2001) — John Stockwell's film was a box-office disaster even though a deeply felt film about adolescents starring a superb Kristen Dunst. For this movie, the blonde, dimpled teen star shed her chipper affability to play a wild, spoiled rich girl whose indulgent, anything-goes swagger hides her self-loathing and suicidal desires. She meets her match in a sweet Mexican boy (Jay Hernandez) who is bused to her privileged school and who struggles to stay on track so he can attend the Naval Academy. Their cross-cultural romance is both sympathetic and very sexy and, when watched in the era of Trump, courageous and necessary. $3.99 to rent. https://www.youtube.com/watch?v=6WmFbBZ85Nw
---
Gerald Peary is a Professor Emeritus at Suffolk University, Boston, curator of the Boston University Cinematheque, and the general editor of the "Conversations with Filmmakers" series from the University Press of Mississippi. A critic for the late Boston Phoenix, he is the author of nine books on cinema, writer-director of the documentaries For the Love of Movies: the Story of American Film Criticism and Archie's Betty, and a featured actor in the 2013 independent narrative Computer Chess. His new feature documentary, The Rabbi Goes West, co-directed by Amy Geller, is playing at film festivals around the world.