By Drew Hart
Whatever might be dark about these stories may also be — since they're reliably witty and frequently very funny — a welcome distraction and relief from current events.
You Will Never Be Forgotten by Mary South. FSG Originals/Farrar, Straus and Giroux. 240 pp.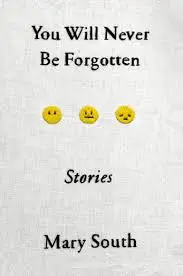 The customary relief that comes to many as Spring approaches — longer daylight hours … warmer afternoons … baseball! (well, not sure about baseball?) — is in very short supply this year. If this review is read in years to come, and it's not clear what I'm referring to, here's the lowdown: there has been an outbreak of a pandemic known as COVID-19. It's serious enough that if you're seeing this 10, even 30, years later, you should be nodding your head knowingly — it's that bad.
But for the moment, let's stick to the knitting: think about the quandary of a writer bringing a debut collection of stories into being under these circumstances; this is what is happening to Mary South, with her book, You Will Never Be Forgotten. Of course, a lot of other authors at the moment are in the same fix. But there's a lot to suggest that, at least for this one, there will be a very interesting future.
South's title piece appeared in The New Yorker earlier this year, and had a nice reception. It's the tale of a traumatized woman, a quality control employee at an unnamed search engine company (most obviously Google) whose job it is to block and delete extreme content.  It focuses on her attempt to seek revenge on a man who got away with victimizing her in a date rape. Because her approach to the mission of getting back at her assailant is largely based on stalking him through technology, which blows up in her face, the story might be perceived (has been, elsewhere) as a treatise (or warning) about what modern tech is doing to our lives.
The artwork on the jacket of this collection amounts to no more than a bunch of emojis, which suggests that technology remains one of South's most important concerns. And, while it's true that several other stories explore what tech means today, it might be misleading to think about You Will Never Be Forgotten in this light. Even when technology seems prominent, there are underlying flavors of another sort. For instance, in the opening story, "Keith Prime," a widowed nurse working in a facility for artificial replicants, who are eventually sold, adopts one herself and decides to take its life. Grief, loss, longing, sex, and death all weigh in on the proceedings. In "FAQ's About Your Craniotomy," a neurosurgeon explains her work, but gradually reveals her personal life, which is clouded by her husband's suicide. A piece entitled "The Age of Love" tells of a more traditional nursing facility, where staffers amuse themselves by eavesdropping on elderly male residents calling on phone sex lines; the narrator nurse tells his girlfriend what's going on, leading her to visit the patients. She begins her own fantasy conversations with one, ultimately destroying her real relationship.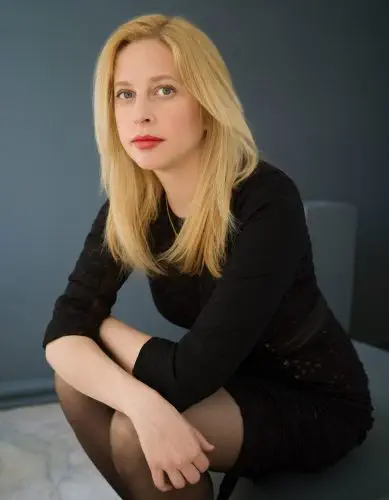 Not all is dreary — a lot of what's set down is almost gonzo-like, infused with plenty of inventive fun. Some stories echo each other: there's one about a hostel on a Turkish island where the hostess, having lost a child through miscarriage, proceeds to wet nurse a bevy of eccentric international male guests; another captures the antics of summer camp counselors and their charges; a third follows a group of Trekkie-type fans as they obsess over their beloved show and the actors who star in it. There's craziness at every turn in these yarns. A few pages recall science fiction and fantasy, others conjure up someone like Wes Anderson  — a Wes Anderson in high gear. Or — given that the Martha's Vineyard summer camp is named Jabberwocky — maybe even Lewis Carroll?
Curiouser and curiouser — that's the name of Mary South's game. Bring your medical dictionary; be prepared for lines from Rimbaud in the original French; expect a cornucopia of things unexpected. Whatever might be dark about these stories may also be — since they're reliably witty and frequently very funny — a welcome distraction and relief from current events.
P.S. I would be curious to know why the publisher released this as a trade paperback — these days, that seems like the equivalent of going straight-to-streaming.
---
Drew Hart is from Santa Barbara, California.
'