By Merli V. Guerra
Although hailing from different backgrounds, Tony Williams and Duggan Hill share important commonalities, most notably their engagement with urban youth.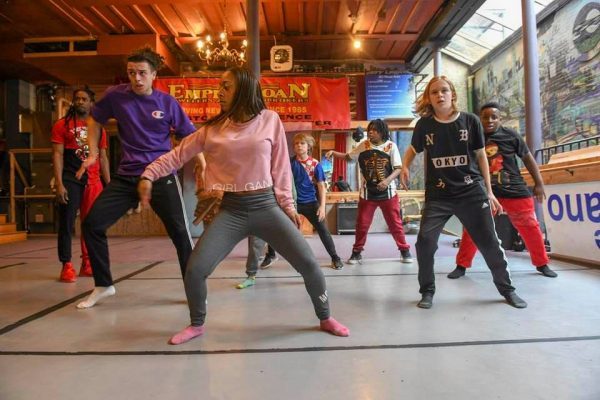 On Monday evening, March 25, the Boston Dance Alliance (BDA), the esteemed Boston-based resource for New England dance artists, marks 35 years since its founding in 1984 with its annual Gala at the Boston Center for the Arts' Calderwood Pavilion. Per tradition, BDA will bestow awards upon two local leaders in the Boston dance community for their work in enhancing lives through dance. This year, the Dr. Michael Shannon Dance Champion goes to Tony Williams (City Ballet of Boston and Urban Nutcracker), while the BDA Unsung Hero goes to Duggan Hill (Boston City Lights).
Although hailing from different backgrounds, Williams and Hill share important commonalities, most notably their engagement with urban youth, who might otherwise not have access to professional dance training and performance opportunities. "Both understand that dance isn't just about the sheer experience of moving and performing," says BDA Executive Director Debra Cash, "it's about gaining a sense of discipline, self-esteem, and the ability to collaborate."
Duggan, who directs Boston City Lights, was surprised when when he received the call notifying him of the award. "We are separate from the classical or contemporary Boston dance worlds," he explains, "We started with 20 kids hanging out in the park having gang trouble. Things were very different in the South End in the early '70s."
Duggan describes his organization as fortunate to work with what he calls 'underground dance' (including Chu Ling Dance Academy, Side Street Dancers, and Nüwa Athletic Club), which provides free space for many small local troupes who, in turn, allow his students to take their classes for free. "The barter system," he says.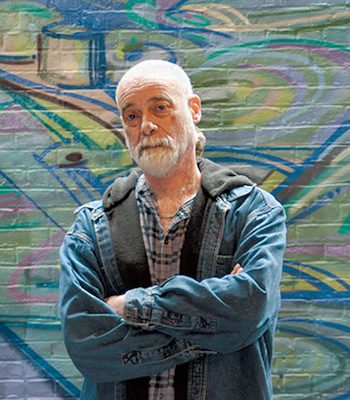 Like Duggan, Williams found himself confronted with an influx of inner-city students who were in need of a creative outlet. He cites this as being the impetus behind the birth of the now annually anticipated Urban Nutcracker. "[Urban Nutcracker] arose as a result of the first year I started my school in 2000," recalls Williams. "Two of my teachers were Ricardo Foster and Khalid Hill. They taught hip hop and tap respectively." They –in addition to the girls — " he humorously adds, "attracted about 20 boys. I got the idea to do a Nutcracker performance because I had all these kids. And I was also looking for a way to garner the support of their parents. Of course, I didn't want to copy the other traditional Nutcrackers already appearing in Boston."
His inspiration came after he heard Duke Ellington's orchestration of Tchaikovsky's Nutcracker suite, "I got the idea to use both scores," he explains. "This would accommodate my idea to support the ballet and other dance styles in the Urban Nutcracker. I think the enduring success of the show is because it is symbolic of diversity on many levels: dance styles, music, and racial harmony. Above all, it poignantly exemplifies the love of family and friends."
BDA's awards, themselves, are an extension of the aim to be inclusive of all dance genres and cultural backgrounds. As Cash puts it, "What we convey is that leadership matters, and that leadership in the dance community takes many forms."
Cash created the BDA Unsung Hero award in 2016. "The idea was that dance depends on so many different kinds of talent, and so many people labor behind the scenes to support the dance community without the recognition, and the chance to be celebrated, that they deserve," she aptly points out. "We have honored an arts administrator (posthumously, which was very meaningful), a unique, working-class philanthropist, a pioneering dance medicine specialist, and this year, Duggan."
Yet this is not the first time Duggan's work with Boston's underprivileged youth has been publicly recognized. In 2017, Mayor Martin J. Walsh declared a 'Duggan Hill Day' in honor of Hill's "tireless" efforts to provide the city's kids with performance opportunities they otherwise would not receive. Perhaps Hill's most notable student is Russell Ferguson, who won Season 6 of the popular reality TV show So You Think You Can Dance.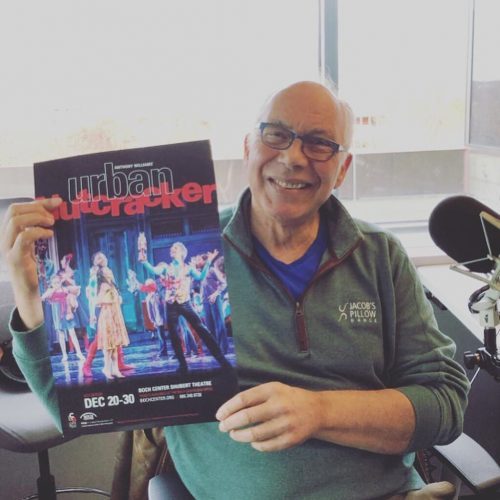 "Our students have been on every main stage in Boston," Duggan proudly states. "Our students have taught and performed in Paris, London, and Quebec….[They] will never forget the Celtics half time show audience, nor the singing of the anthem at a packed Patriots game, which we have done twice. Excitement lets them know all the hard work is worth it."
For Williams, being named the 2019 Dr. Michael Shannon Dance Champion has special meaning. He knew the man personally. Referred to by many as 'the dancing doctor,' Shannon was a pediatric toxicologist, active dancer, and President of Boston Dance Alliance at the time of his unexpected death in 2009.
"Michael was a beloved friend of many of us," says Cash, "a man who was both a gifted healer as a pediatrician and a devoted dancer…. It was a natural decision to name this special honor in his memory."
Williams remembers Shannon fondly for his warm heart and beautiful smile. "I really got to know him in 2001 when I asked him to dance Drosselmeyer in my Urban Nutcracker," he says. "We became quite close until his untimely passing."
The award in Shannon's honor is given to "someone over the age of 60 whose work represents a legacy in Boston dance," explains Cash. "The value associated with this honor is that someone has served the community with consistency and excellence. Tony has certainly done that, both in his performing career [as] a founding member of Boston Ballet and its first bi-racial — Italian and black — male principal dancer; and in his long years of teaching, choreographing, and mentoring, particularly young dancers of color."
This dedication to mentoring young dancers of all backgrounds is central to both men's work and the BDA's mission as well. "There is so much talent out there," says Duggan, "and it can't afford the education to make something of their gifts; that is what we provide."
---
Merli V. Guerra is a professional dancer and award-winning interdisciplinary artist with a background in ballet, modern, and classical Indian dance. She is Co-Founder and Artistic Director of Luminarium Dance Company (Boston, MA), and has performed lead roles with esteemed companies on international tours to India (2007, 2012) and Japan (2009), while her choreographic works, films, and installations have been presented by more than 80 events across the U.S. and abroad in Canada, Germany, and Italy.As a writer, Guerra is Senior Contributor to The Arts Fuse (curating its weekly "top pick" dance events across New England), and a ballet and contemporary dance critic for the international Fjord Review, and Dance International magazine. She is a recipient of the Massachusetts Cultural Council's prestigious 2015 Gold Star Award, and frequently acts as a guest choreographer, panelist, speaker, and advocate for the arts.