Arts Fuse critics select the best in film, dance, visual art, theater, music, and author events for the coming weeks.
By The Arts Fuse Staff
Film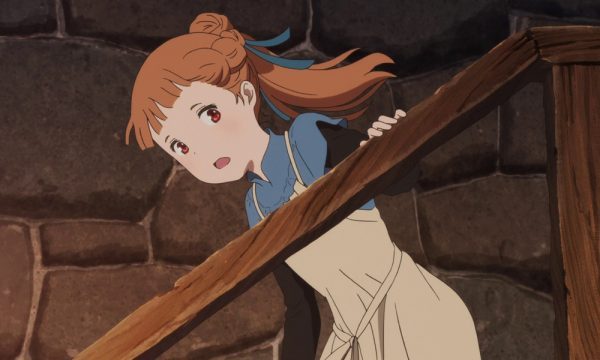 Festival of Films from Japan
through February 28
The Museum of Fine Arts, Boston, MA
This year's lineup gives you another chance to see Hirokazu Kore-eda's brilliant film The Third Murder and his 2018 Cannes Festival winner Shoplifters. Also included in an excellent lineup are Masaaki Yuasa's animated adventure The Night Is Short, Mari Okada's anime Maquia, When the Promised Flower Blooms, about an immortal girl who has the power to weave her thoughts and emotions into fabric. Documentary subjects include prolific film composer Ryuichi Sakamoto, the top-selling female artist in the world, Yayoi Kusama, and the great filmmaker and animator, Hayao Miyazaki.
Israeli Film Festival
through February 19
Screening at various venues
The films and locations are as follows:
Operation Egg
Feb. 10 at 11:30 a.m. at the West Newton Cinema
Rachel Agmon
Feb. 10 at 4:30 p.m. at West Newton Cinema
You Only Die Twice
Feb. 10 at 6:30 p.m. at the West Newton Cinema
Outdoors
Feb. 11 at 7 p.m. at the JCC Greater Boston Riemer-Goldstein Theater
The Dive
Feb. 12 at 7 p.m. at the West Newton Cinema
An Israeli Love Story
Feb. 13 at 7 p.m. at the Museum of Fine Arts, Boston
The Unorthodox
Feb. 14 at 7 p.m. at West Newton Cinema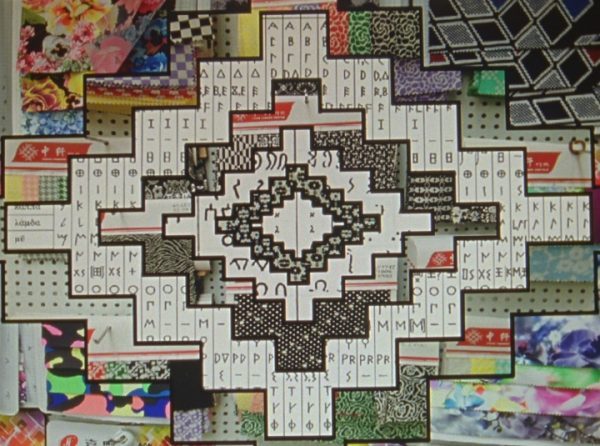 The Grand Bizarre (The Pleasure of the Textile)
February 11 at 7 p.m.
Brattle Theatre, Cambridge, MA
The Grand Bizarre is a dazzling debut feature by director Jodie Mack, a kinetic examination of the global circulation of textiles and patterns, an expansion of the artist's long-admired and technically precise examination, via shorts, of the work involved in the manipulation of fabrics, paper, and light. Here she expands her scope and scale, taking the viewer on a worldwide journey, supplying commentary on the motifs and methods the recur across diverse landscapes and cultures. A buoyant and trippy experience. The Docyard screening will be presented on 35mm followed by an in-person discussion with the director.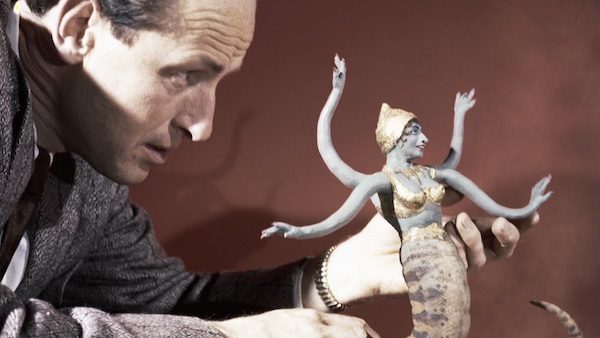 Boston Science Fiction Film Festival
February 8 through 18
Somerville Theater, Davis Square, Somerville, MA
The 44th edition of America's oldest film festival has quite a line-up this year, with its emphasis on local productions. Natick's Paul J. Salamoff presents Encounter, a Hollywood approach to encounters with alien critters. Robert Heske of Shrewsbury presents Afraid of Nothing, which explores what happens to' life' energy after death, with input from shamans, psychics, and scientists. Michael Neel's, Infinite Santa 8000 is an animated post-apocalyptic zombie takeover yarn in which Santa needs to eat … humans. Abducted: New England is another locally made documentary about alien abductions and abductees that took place in New England, with director Bill Brock present for a pre-screen Q&A. A Witch's Love Spell is a 3-part event hosted by local witches from New Hampshire in which audiences will learn about the pagan roots of witchcraft. Complete Daily Schedule
Opening Night film on Februart 8 at 7 p.m. is Lisa Down's Life After Flash, which follows famed Flash Gordon actor Sam Jones. The screening is followed by a Q&A  Jones and Downs. Documentaries that will be premiered include Chesley Bonestall: A Brush with the Future, Ray Harryhausen: Special Effects Titan, Mnemophrenia, and the Worlds of Ursula Le Guin. Other events include The SciFi Kids Program, panels, workshops, and international films from China, Norway, Japan, Ireland, and the UK. And, of course, there's the infamous Marathon (from 12 Noon to 12 Noon, Feb 17 & 18).
2019 Oscar Nominated Shorts: Animated
Opening on February 15
Coolidge Corner Theatre in Brookline, MA
This year's nominees include Bao (USA, 8 minutes), Late Afternoon (Ireland, 10 minutes), Animal Behaviour (Canada, 14 minutes), Weekends (USA, 16 minutes), and One Small Step (USA, 8 minutes) Other additional animated shorts include Wishing Box (6 minutes) and Tweet Tweet (11 minutes). Complete Descriptions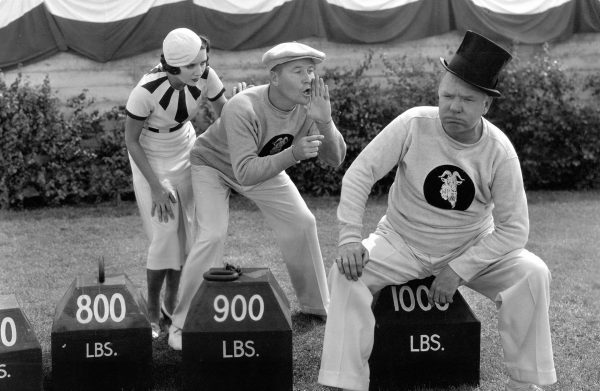 Million Dollar Legs
February 22 at 8pm
Somerville Theatre (micro-cinema) in Davis Square, Somerville, MA
W.C. Fields stars in this 1933 film as the president of a bankrupt Balkan nation whose only hope for solvency lies in a hilarious scheme to win the weightlifting event at the 1932 Summer Olympics! Also starring: Jack Oakie, Andy Clyde, Ben Turpin & Susan Fleming. Plus a "Fieldsian" short subject or two. A Channel Zero Presentation
Down and Dirty in Gower Gulch: Poverty Row Films Preserved by UCLA
Through February 27
At the Museum of Fine Arts in Boston, MA
Despite their exceedingly low budgets, tight shooting schedules, cheesy sets, and over-the-top acting, the so-called "poverty row" films had a surprising degree of freedom to tackle controversial subject matter that the majors would not have touched. Arts Fuse Review of one of the films in the series,  Edgar G. Ulmer's Damaged Lives. Complete Schedule
The Competition (La Concours)
February 25 at 7 p.m
At the Brattle Theater in Cambridge, MA
Director Claire Simon goes behind closed doors during the months-long admissions period at France's most selective film school, La Fémis, where thousands of hopefuls apply for only 40 available slots. The state-run institution, which teaches aspiring filmmakers their craft through hands-on training with working professionals, also turns to the latter to evaluate applicants. (Winner of the Best Documentary on Cinema Award at the Venice Film Festival.) Filmmaker Claire Simon will attend in person for discussion with local filmmaker Ross McElwee.
2019 Oscar-Nominated Short Films
At the Institute of Contemporary Art in Boston
February 22 through March 10.
The ICA presents a series of programs featuring short Oscar nominated films from all genres.
Schedule of Screenings:
Fri, Feb 22, 7 p.m. | Animation
Sun, Feb 24, 1 p.m. | Animation
Sun, Feb 24, 3 p.m. | Live Action
Sat, Mar 2, 1 p.m. | Animation
Sat, Mar 2, 3 p.m. | Live Action
Sun, Mar 3, 1 p.m. | Documentary Program A
Sun, Mar 3, 3 p.m. | Documentary Program B
Sun, Mar 10, 1 p.m. | Animation
Sun, Mar 10, 3 p.m. | Live Action
— Tim Jackson
---
Jazz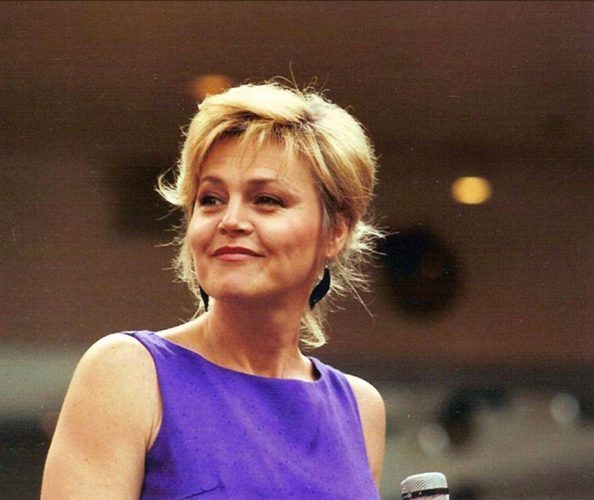 Donna Byrne (vo), with Tim Ray (p), with bassist and drummer to be announced – The Mad Monkfish (524 Massachusetts Avenue, Cambridge), on February 14 at 7 p.m.. You're looking for a great Valentine's Day night out, right? What could be better than one of our most enjoyable singers backed by one of our most gifted pianists? And Monkfish's sushi offerings will tickle your other senses.
Stephane Wrembel (g), with other players to be announced, probably including Nick Driscoll (cl) – Regattabar on February 15 at 7:30 p.m. Almost ninety years after Django Reinhardt began wowing listeners in France, he is an international superstar, with dozens of bands covering the signature sound he developed with the Hot Club of Paris, juxtaposing gypsyish guitar with violin, clarinet, or accordion, and sometimes all three. Stephane Wrembel is one of the most talented guitarists to follow in Reinhardt's wake, and he makes no secret of his admiration – to date he has four CDs with the title The Django Experiment, with Volume IV just released. But what differentiates Wrembel is that he is no imitator. The music is Django, all right, but interpreted with individualistic drive, contemporary flair, and honest affection.
David Sanborn (as / ss) – Scullers on February 15 & 16,  8 p.m. and 10 p.m., with supporting players to be announced. Don't underestimate Sanborn simply because he's been unusually successful in the commercial sphere. When he plays live, where he is always heard best, he usually goes well beyond the controlled atmosphere of his CDs to a woolier and less inhibited interpretation of that funk-blues tradition spearheaded by Ray Charles's alto saxophonist Hank Crawford. No word yet on the touring band or whether he'll be touting a new CD, but Sanborn always brings the best players with him, so you won't need any excuses to attend this one. See Arts Fuse review.
Warren Wolf (vib) – Scullers on February 21, 8 p.m. and 10 p.m., with supporting players to be announced. Wolf is a vibraphonist with a remarkably sunny outlook on life that shines through all of his music. He also plays piano and drums, but on this evening, he'll concentrate on his main axe. On his website, he says he'll be playing music associated with Lionel Hampton, Milt Jackson, Bobby Hutcherson, Gary Burton, and Roy Ayers, which means he'll be covering the whole history of jazz vibraphone.
Eric Harland (dm) and Walter Smith III (ts), with bassist to be announced, possibly Harish Raghavan – Regattabar, on February 21 at 7:30 p.m. Harland is one of the most dynamic and tasteful drummers on the scene, and his partnership with Smith has produced a new CD (TWIO, with Smith leading the date) which will probably provide most of the repertoire for this club date. Expect Thelonious Monk's "Ask Me Now," Wayne Shorter's "Adam's Apple," and neglected standards like "We'll Be Together Again." Another plus: the lack of piano or guitar means that Smith will be free to follow his whims harmonically.
Tim Ray (p) trio – The Mad Monkfish (524 Massachusetts Avenue, Cambridge) on February 21 at 7 p.m.. Ray plays monthly at this congenial venue (formerly Thelonious Monkfish), and every time he does, you have the chance to hear one of the most ingenious and gifted improvisers around. He always brings along the area's best rhythm players, too – this time, the trio includes Marshall Wood on bass and Jim Gwin on drums.
George Garzone (ts), Frank Tiberi (ts / ss) with rhythm section to be announced – The Mad Monkfish (524 Massachusetts Avenue, Cambridge) on February 23, at 7 p.m. Tiberi, a sax master with a long and distinguished career – including leading the Woody Herman band after Herman's death – makes club appearances every so often with Garzone, who is a giant in his own right. The two always show their admiration for John Coltrane, and sparks fly as they inspire one another.
Dirty Dozen Brass Band – The Sinclair, Cambridge, MA, on February 24 at 8 p.m.. Whenever a real New Orleans ensemble comes to town, it's worth noting, even if the music isn't "pure jazz," whatever that may be. This group keeps the tradition alive and kicking. You will have to stand, so wear comfortable grooving footwear.
— Steve Elman
Eric Hofbauer: The Book of Water, The Book of Fire
Saturday, February 16, 8 p.m.
Pickman Hall, Longy School of Music
27 Garden St., Cambridge, MA
Guitarist/composer Eric Hofbauer is in the midst of an ambitious five-part project inspired by the Five Elements of Wu Xing (wood, fire, earth, metal, water), two of which will be featured in this program (which is free and open to the public). The Book of Water, composed for a hard-bop inspired sextet (trumpet/tenor sax/trombone front line plus guitar/bass/drums rhythm section) was previously recorded before a live audience and will be presented in the form of a "sneak peek" at a forthcoming "video album." Following this screening, Hofbauer and bassist Tony Leva—both incorporating live electronics (turntables, samplers, etc.)—will present the live world premiere of The Book of Fire. Loosely inspired by James Baldwin's The Fire Next Time, the piece will also employ spoken-word audio clips of Baldwin himself.
— J. R. Carroll
---
Dance
Ansel Adams in Our Time
February 13 & 20 from 6 to 8pm
Ansel Adams Gallery, Museum of Fine Arts Boston
Boston, MA
Presented by Museum of Fine Arts Boston, Connections Dance Theater explores Ansel Adams in Our Time, as it performs a choreographic interpretation of American sociopolitical landscapes. The company is currently participating in the Boston Dance Makers Residency, where it is developing Hot Water over Raised Fists, an evening-length 'moving' art installation inspired by the protests against water contamination at Standing Rock and in Flint, Michigan. This event is free of charge.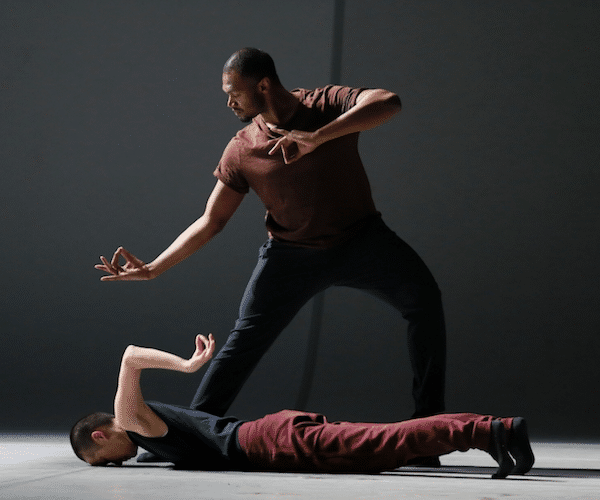 Bill T. Jones/Arnie Zane Company
February 14-17
Institute of Contemporary Art
Boston, MA
Developed by Bill T. Jones with Associate Artistic Director Janet Wong, Analogy Trilogy is a choreographic work based on oral histories and is inspired by W. G. Sebald's award-winning novel The Emigrants. Told in three parts, the trilogy initially follows the story of a French Jewish nurse, a social worker who was also a World War II survivor; next the "tragic yet humorous" journey of the '80s sex trade and drug use; and it culminates with the story of a German valet and his charge as they travel through Europe and the Middle East on the eve of WWI.
When Angels Fall
Feb 20-24
Emerson Cutler Majestic Theatre
Boston, MA
Actress, director, and circus performer Raphaëlle Boitel presents her powerful new production When Angels Fall. Drawing inspiration from artists including Pina Bausch, David Lynch, and her longtime collaborator, James Thieréere, this dark and theatrical production explores how "the beauty of letting go gives us the strength we need to rise." The narrative deals with flightless angels struggling in a post-apocalyptic world. When Angels Fall is co-produced by Peak Performances at Montclair State University (NJ), where it will be performed in advance of its Boston, MA, debut.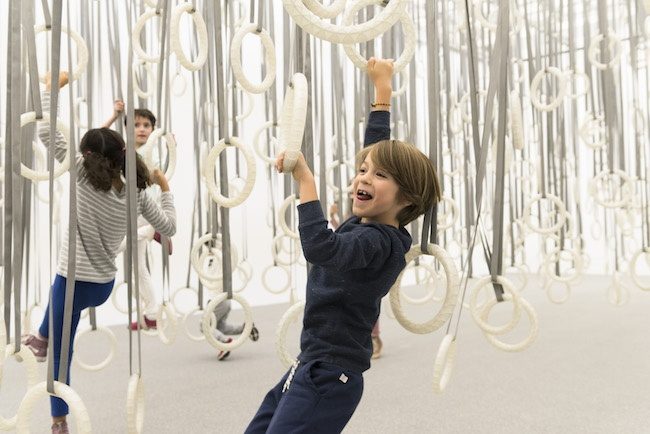 William Forsythe: Choreographic Objects
Through February 21
Institute of Contemporary Art/Boston , Boston, MA
Whether you're a longtime fan of William Forsythe's world-renowned choreographic works or hearing his name for the first time, the ICA encourages you to step inside his choreographic world through this unique installation (the first of its kind in the U.S.). Spanning over two decades, this major exhibition includes room-size interactive sculptures, participatory objects, and video installations inviting viewers to confront and engage with the fundamental principles of choreography, which Forsythe calls "Choreographic Objects." This exhibition was organized by Eva Respini, Barbara Lee Chief Curator, with Jeffrey De Blois, Assistant Curator. Arts Fuse review
Further afield…
Festival Ballet Providence
February 15 & 16 at 7:30 p.m., and February 17 at 2 p.m.
The VETS
Providence, RI
Festival Ballet Providence presents three striking ballets including FBP Resident Choreographer Viktor Plotnikov's new dance-drama, Coma, the Rhode Island premiere of Balanchine's Serenade, and Yury Yanowsky's acclaimed Smoke & Mirrors. Inspired by Robin Cook's 1977 sci-fi novel (made into film by Michael Crichton), Coma physically and metaphorically transcends space: dancers suspended in air  float and sway, with Arvo Pärt's  minimalist score as background music.
— Merli V. Guerra
---
Visual Arts
Harry Dodge: Works of Love
Aidekman Arts Center/Tisch Family Gallery
Medford, MA
Through April 14
Since the early '90s, interdisciplinary artist Harry Dodge has been pioneering practices involving the intersection of video, sculpture, performance, writing and collaboration. In this exhibit, which revolves around the idea of love, he toys with the perplexing characteristics of the human and the nonhuman. The often humorous presentation of minimalist formalism — overrun with a minimalist-negating slew of visual information — ponders concepts of human-like connection produced by nonhuman reasoning: i.e., a robot capable of love.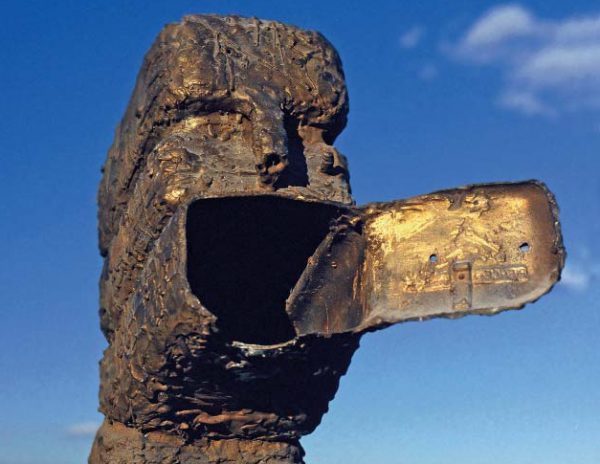 Konstantin Simun: The Sacred in the Profane
Museum of Russian Icons
203 Union Street
Clinton, MA
February 21 through June 30
Seeing the sacred in the most mundane of materials, Konstantin Simun draws parallels between discarded consumer objects and religious icons. He was deeply affected by American consumer culture after he arrived (in 1988) in the U.S.; the Russian-born artist was fascinated with the colorful plethora of plastic strewn in city streets. Since then, Simun has worked primarily with this medium. Removing plastic containers and objects from the environments of their intended uses, he alters and presents them as elevated icons, asking us to consider the formal qualities of their molded forms, and questioning our criteria for determining the sacred from the profane.
Howardena Pindell: What Remains to Be Seen
Rose Art Museum
415 South Street, Waltham, MA
through May 19
Featuring work that spans the artist's 50+ year career, this exhibition looks at the many styles, materials, and investigations of Howardena Pindell. Constantly challenging the tradition of painting in which she was trained, Pindell broke new ground in the art world both as a painter and a woman of color. Much of her work involves a simultaneous deconstruction and reconstruction of both materials and ideas, as she contemplates issues such as racism, feminism, equality, and exploitation. Also featuring work in film, photography, and performance, this exhibit is the most comprehensive retrospective of Pindell's career so far.
Recent Acquisitions: Photography and Abstraction
David Winton Bell Gallery, List Art Building
Brown University, 64 College Street, Providence, RI
through May 26
Featuring such giants as Aaron Siskind, Marilyn Bridges, and Hiroshi Sugimoto, this collection showcases the beginnings of abstraction as a photographic style, alongside its contemporary expansions. Whether paring down a physical subject in pursuit of pure form, or manipulating materials in-camera, these photographers investigate methods of expression beyond representation. Part of a series of upcoming exhibits featuring Bell Gallery photo acquisitions, this collection promises to be an intriguing look at photo abstraction throughout Western history.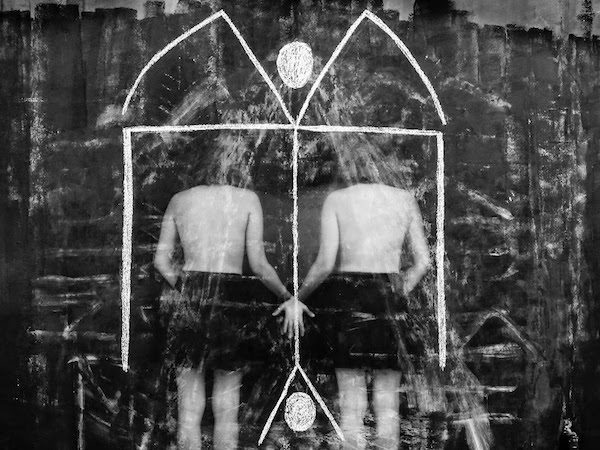 Looking Out, Looking In: Contemporary Artists from Morocco
Stone Gallery, Boston University Art Galleries
855 Commonwealth Avenue, Boston, MA
Through March 31
Bringing together seven Moroccan photographers and video artists, this exhibit hopes to generate discussion around such issues as truth, politics, and the subjectivity of seeing. The artists consider how Moroccan society is perceived by outsiders, internal issues between nation-states, political oppression, and the experience of viewing oneself through the lens of contemporary social issues.
The Bauhaus and Harvard
Harvard Art Museums
32 Quincy Street, Cambridge, MA
Through July 28
Just in time for the 100th anniversary of the Bauhaus school, this exhibit highlights significant connections between the school and Harvard University, which became the center for Bauhaus activity during the '30s. The works are drawn primarily from the Busch-Reisinger Museum collection (the largest Bauhaus collection outside of Germany); the collection began as a collaborative effort between artist and museum to preserve the legacy of the school. Highlighting over 70 artists, such as Anni and Josef Albers and Paul Klee, the exhibit presents artworks across many different mediums. Viewers are encouraged to attend the many events organized by Harvard in celebration of the Bauhaus centennial.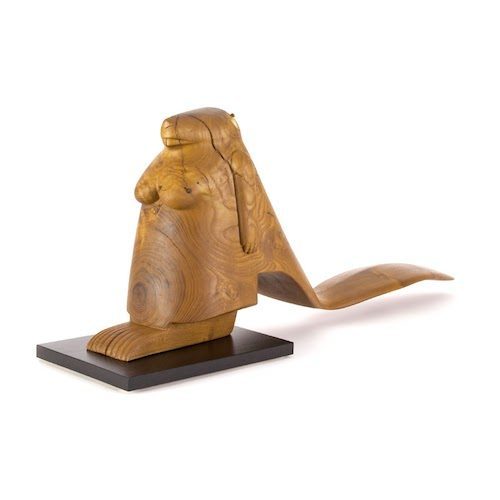 Donna Dodson: Zodiac
The Fuller Craft Museum
455 Oak Street, Brockton, MA
Through May 19
In her work, internationally known artist Donna Dodson explores a mystical merging of woman and nature. Figures of wood and stone — their closed mouths suggesting the mysteries they hold — explore the grace, humor, and strength of the feminine form. Inspired by the absence of female icons in her childhood church, Dodson is interested in bringing  contemporary icons into the intersection of  human and animal realms. Formally inspired by ancient Egyptian, African, and Native American art, the pieces in this exhibition include twelve sculptures that represent the months of the Chinese zodiac.
–- Rebekah Bonner
---
Roots and World Music
Noam Pikelny & Stuart Duncan
February 14
City Winery, Boston, MA
On the eve of the biggest local bluegrass weekend comes another crucial show for fans of virtuoso picking. Banjo player Pikelny is best known as a member of the Punch Brothers, while fiddler Duncan is both a bluegrass hero and a Yo Yo Ma collaborator. Expect old-time duets and some deep acoustic explorations.
Joe Val Bluegrass Festival
February 15-17
Sheraton Framingham, MA
A winter escape for bluegrass players and fans alike, the Joe Val Fest swaps the usual festival campsite with hotel rooms — without losing any of the communal fun. There are hours of both formal and informal jams, workshops, classes, and a kid's academy. Two stages present dozens of national and regional bands, including the Seldom Scene, Laurie Lewis, and both bluegrass and country sets from the Gibson Brothers. Friday night features the all-star combo of Michael Daves, Tony Trischka, and Kenny Kosel. Look for an Arts Fuse interview with Daves later this week.
CrashFest
House of Blues Boston
February 23
World Music/CRASHArt's signature event is back with three stages of global and local artists. Highlights include Angelique Kidjo's Africanized take on the Talking Heads' album Remain in Light, Afro-Colombian hotshots Tribu Baharú, the Afro-Celtic Soulsha, and Boston's mariachi queen Veronica Robles and her all-female ensemble.
— Noah Schaffer
---
Theater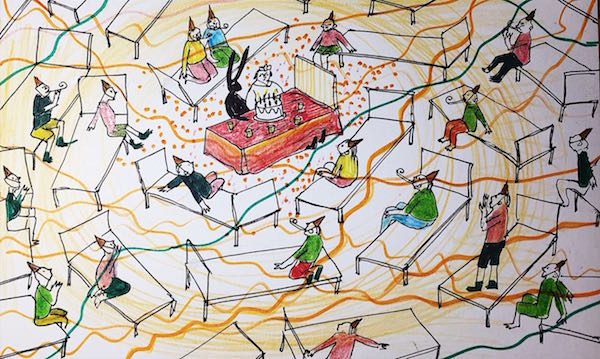 The Miraculous Journey of Edward Tulane, an original adaptation written and directed by Alexander Huh. Staged by the Arlekin Players at 368 Hillside Avenue, Needham, MA, through March 3.
"This unique production is presented in Russian and English simultaneously. The ability to love can either be a gift or a curse. What brings us together or prevents us from understanding each other? These are the challenging questions that our main character, a porcelain rabbit, will grapple with on his miraculous journey." Arts Fuse review
Girlish by Alexa Derman. Directed by Melanie Garber. Staged by Fresh Ink Theater at the Plaza Black Box Theatre at the Boston Center for the Arts, Boston, MA, through February 16.
A world premiere of a play that explores the impact of social media on young women: "Windy loves painting her nails, goofing off with her BFF, and every one of her American Girl dolls — even though loving AG is totally embarrassing when you're fifteen. But when her obsession brings Instagram celebrity and the digital attention of a cute older guy, things get complicated IRL. Adolescence meets online culture in this story about figuring out what it means to grow up."
bare stage by Michael Walker. Directed by A. Nora Long. Presented by the Festival Theatre at the Plaza Theatre at the Boston Center for the Arts, 539 Tremont Street, Boston, MA, through March 2.
The world premiere of a play that deals with the bare facts. The script "enters on the difficulties and pressures faced by two young actresses when they are faced with the choice to accept roles with nudity in a Broadway-bound play, or not work. How will playing these roles affect their family, friends and lovers? Is the on-stage nudity powerful and critically necessary, or is it added just sensationalism tacked on to increase ticket sales? Censorship, artistic freedom, exploitation and body-shaming are called into question in this world-premiere drama presented without intermission." Note: There is brief nudity in the show. Anyone under 16 will not be admitted unless attended by an adult 21 or older.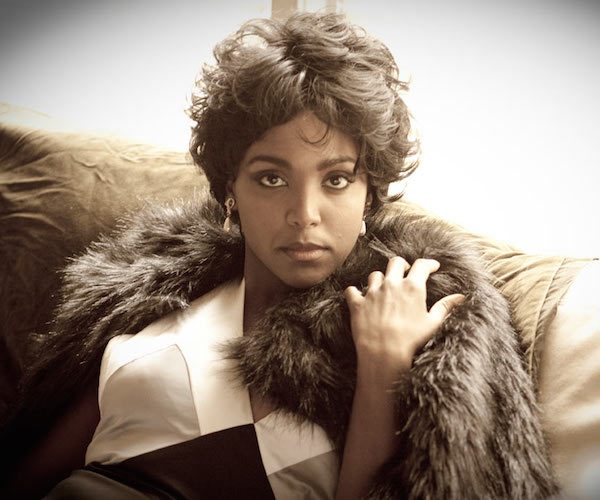 Who is Eartha Mae? A One-Woman Play With Music About the Life & Times of Eartha Kitt created and performed by Jade Wheeler. Directed by Cailin Doran. Music Direction and Piano by Seulah Noh and Choreography by Jenna Pollack. Staged by Bridge Repertory Theatre at the Multicultural Arts Center, 41 Second Street, Cambridge, MA, through February 23.
The world premiere of a one-woman show on a show biz legend: "Known to many as Catwoman, Eartha Kitt was a firecracker on screen and stage. But who was she when the curtain fell and the dressing room door closed? At turns intimate and show-stopping, this world premiere production takes you on Kitt's journey from Jim Crow-era South, to Europe, around the world, and back home again. Join us in bringing the story of an influential American icon to life."
Nat Turner in Jerusalem by Nathan Alan Davis. Directed by Benny Sato Ambush. Staged by Actors' Shakespeare Project at Hibernian Hall, 184 Dudley St, Boston, MA, through February 24.
A two-person historical drama that will no doubt take issue with William Styron's 1967 Pultizer prize-winning novel The Confessions of Nat Turner: "Nat Turner led a slave revolt that shocked the country in August of 1831. The evening before Turner is scheduled to be executed, he and attorney Thomas R. Gray, the recorder of his confessions, confront what has passed and what the future may hold."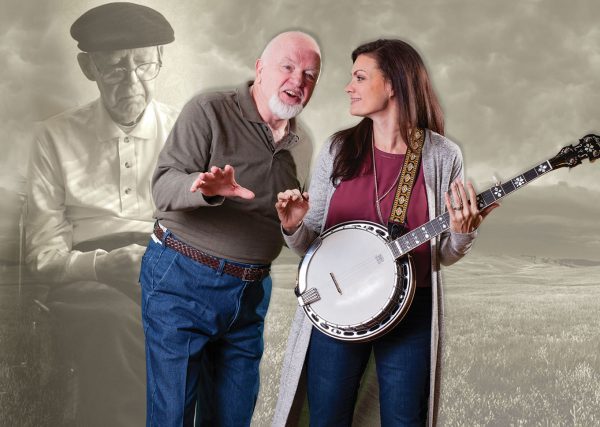 The Heath by Lauren Gunderson. Directed by Sean Daniels. Staged by the Merrimack Repertory Theatre at 50 East Merrimack Street, Lowell, MA, February 13 through March 10.
The world premiere of a new play with music about the dramatist's relationship with her grandfather. The production includes banjo, four original songs, and several traditional tunes.
Endings by Celine Song. Directed by Sammi Cannold. At the Loeb Drama Center, 64 Brattle Street, Harvard Square, Cambridge, MA, February 26 through March 17.
A rare non-musical staged by the A.R.T. "On the Korean island of Man-Jae, three elderly haenyeos—sea women—spend their dying days diving into the ocean to harvest seafood. They have no heirs to their millennia-old way of life. Across the globe on the island of Manhattan, a Korean-Canadian playwright, twice an immigrant, spends her days wrestling with the expectation that she write "authentic" stories about her identity. But what, exactly, is her identity? And how can she write about it without selling her own skin?"
Wrestling With Freedom, written and directed by Jacqui Parker. At Gloucester Stage Company, 267 East Main Street, Gloucester, MA, on February 22 and 23.
The script "highlights the friendship between Phillis Wheatley and Obour Tanner, another freed slave woman. Inspired by actual letters written to Obour and poems written by Phillis, this play speaks to the American Revolutionary and struggles of slavery, through two brilliant women's minds.
Red Bike by Caridad Svich. Directed by Kate Bergstrom. A National New Play Network Rolling World Premiere, staged by the Wilbury Theatre Group at Studio W, 40 Sonoma Court, ​Providence, RI, February 21 through March 3.
"A story of gentrification, hope, and resilience," the play "is the visually rich and highly kinetic story of changing cities and the fears we face on the precipice of the big wide world."
The Little Foxes by Lillian Hellman. Directed by Scott Edmiston. Staged by the Lyric Stage at 140 Clarendon Street, Copley Square, Boston, MA, February 15 through March 17.
A good time for a play about American rapacity run rampant. "Lillian Hellman's classic drama captures the riveting story of how a family's vicious pursuit of financial success destroys the American Dream. In the post-Civil War South, Regina Giddens and her scheming brothers, Oscar and Ben, want to partner on a business deal to exploit the poor and increase their already substantial wealth."
Laughs in Spanish by Alexis Scheer. Directed by Sara Katzoff. A BU New Play Initiative production, produced by Boston Playwrights' Theatre and the Boston University College of Fine Arts at the Boston Playwrights' Theatre, 949 Commonwealth Avenue, Boston, MA Boston, MA, February 21 through March 3.
"Set in Miami's Wynwood Arts District—known for its galleries, murals, craft breweries and bistro," the script "centers on the relationship between gallery owner Mariana and her movie-star mother Estella…with the pandemonium of the annual international art fair Art Basel as the backdrop."
Still Standing, written and performed by Anita Hollander. Staged by New Repertory Theatre in the BlackBox Theater at the Mosesian Center for the Arts, 321 Arsenal Street, Watertown, MA, February 9 through March 3.
"Anita Hollander lost her leg to cancer in 1977. Still Standing details her story from diagnosis to the very
moment of performance. Her leg will not grow back, but her mind, spirit and soul have grown to more than compensate. With songs, wit, understatement, great dollops of humor, but not a smidgen of self-pity, Hollander reaches out to every member of the audience."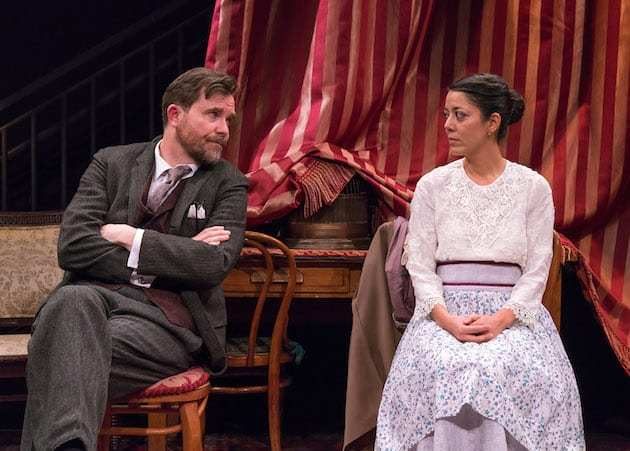 Bedlam's Pygmalion by George Bernard Shaw. Directed by Eric Tucker. The Bedlam production presented by the Underground Railway Theatre at Central Square Theatre, Cambridge, MA, through March 3.
The always imaginative Bedlam, who delivered a powerhouse Saint Joan a few years ago, comes into town with its adaptation of another GBS milestone. "The production brings Eliza Doolittle, Professor Higgins (performed by Tucker), and a cast of characters to life with just six actors. Immerse yourself in this gritty, fresh interpretation of George Bernard Shaw's classic, exploring the negotiation of power through sexual politics." Arts Fuse review
— Bill Marx
---
Classical Music
Glissando Concert Series presents: Bach and Russia
February 17 at 4 p.m.
At the First Church in Boston, 66 Marlborough Street, Boston, MA
On the program: Bach's Concerto for two solo keyboards; Stravinsky's Concerto for two solo pianos; Rachmaninoff's Suite No. 2 for two pianos.
Music for Food presents: An Evening of Trios
February 16 at 5 p.m.
At the Church of the Covenant, 67 Newbury Street, Boston, MA
On the program: Sergei Rachmaninoff's Trio Elégiaque in G minor; Derek Bermel's Death with Interruptions; Ludwig van Beethoven's Piano Trio in B flat Major, Op. 97 "Archduke."
Boston Chamber Music Society
February 24 at 3 p.m.
At Sanders Theatre/Harvard University, 45 Quincy Street, Cambridge, MA
On the program: Johann Sebastian Bach's Chaconne, from Partita No. 2 in D minor, BWV 1004; Ludwig van Beethoven's String Trio in G major, Op. 9 No. 1; Johannes Brahms' Piano Quartet No. 3 in C minor, Op. 60.
— Susan Miron
---
Author Events
Lindsey Mead
February 11 at 7 p.m.
Harvard Book Store, Cambridge MA
Free
"In this dazzling collection, fifteen writers explore this rich phase in essays that are profound and moving and above all, brimming with joie de vivre. This diverse array of voices — including Veronica Chambers, Meghan Daum, Kate Bolick, Taffy Brodesser-Akner, Sloane Crosley, KJ Dell'Antonia, Julie Klam, Jessica Lahey, Catherine Newman, Sujean Rim, Jena Schwartz, Sophfronia Scott, Allison Winn Scotch, Lee Woodruff, and Jill Kargman — offers exciting, deeply personal, and poignant perspectives across a range of universal themes — friendship, independence, sex, beauty, aging, wisdom, and the passage of time."
Morgan Parker
Magical Negro: Poems
February 12 at 7 p.m.
Brookline Booksmith, Coolidge Corner MA
Free
"Magical Negro is an archive of Black everydayness, a catalog of contemporary folk heroes, an ethnography of ancestral grief, and an inventory of figureheads, idioms, and customs. These American poems are both elegy and jive, joke and declaration, songs of congregation and self-conception. They connect themes of loneliness, displacement, grief, ancestral trauma, and objectification, while exploring and troubling tropes and stereotypes of Black Americans. Focused primarily on depictions of Black womanhood alongside personal narratives, the collection tackles interior and exterior politics–of both the body and society, of both the individual and the collective experience."
Christopher Castellani
In Conversation with Lauren Groff
Leading Men
February 12 at 7 p.m.
Porter Square Books, Cambridge MA
Free
"In July of 1953, at a glittering party thrown by Truman Capote in Portofino, Italy, Tennessee Williams and his longtime lover Frank Merlo meet Anja Blomgren, a mysteriously taciturn young Swedish beauty and aspiring actress. Their encounter will go on to alter all of their lives. Ten years later, Frank revisits the tempestuous events of that fateful summer from his deathbed in Manhattan, where he waits anxiously for Tennessee to visit him one final time. Anja, now legendary film icon Anja Bloom, lives as a recluse in the present-day U.S., until a young man connected to the events of 1953 lures her reluctantly back into the spotlight after he discovers she possesses the only surviving copy of Williams's final play."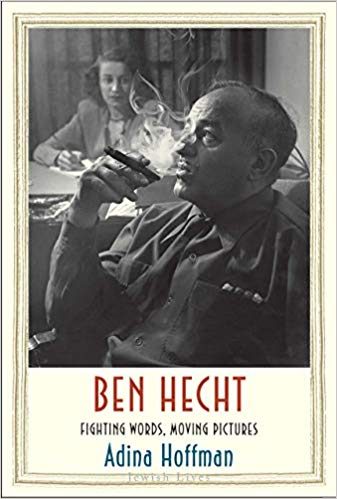 Adina Hoffman
Ben Hecht: Fighting Words, Moving Pictures
February 13 at 7 p.m.
Porter Square Books, Cambridge MA
Free
"A vibrant portrait of one of the most accomplished and prolific American screenwriters, by an award-winning biographer and essayist. He was, according to Pauline Kael, "the greatest American screenwriter." Jean-Luc Godard called him "a genius" who "invented 80 percent of what is used in Hollywood movies today." Besides tossing off dozens of now-classic scripts—including Scarface, Twentieth Century, and Notorious— Ben Hecht was known in his day as ace reporter, celebrated playwright, taboo-busting novelist, and the most quick-witted of provocateurs. During World War II, he also emerged as an outspoken crusader for the imperiled Jews of Europe, and later he became a fierce propagandist for pre-1948 Palestine's Jewish terrorist underground. Whatever the outrage he stirred, this self-declared "child of the century" came to embody much that defined America—especially Jewish America—in his time."
Karen Finley
Grabbing Pussy
February 21 at 7 p.m.
Harvard Book Store, Cambridge MA
Free
"Based on her widely praised performance piece Unicorn Gratitude Mystery ("Wickedly funny," as described by The New York Times), Karen Finley's Grabbing Pussy explores the Shakespearean dynamics that surface when libidos and loyalties clash in the public and private personas of Donald Trump, Hillary and Bill Clinton, Huma Abedin and Anthony Weiner, and now Harvey Weinstein. Standing in the tradition of Allen Ginsberg's Howl, Finley's words jolt the reader into new insights about the ways the darkly private can drive the public realm in dizzying twists and turns. The aggression of intimacy, the disparity of gender, and the vital importance of hair are all encompassed in Finley's exhilarating canter."
Sandor Jaszberenyi
In Conversation with William Pierce
The Most Beautiful Night of the Soul
February 26 at 7 p.m.
Brookline Booksmith, Coolidge Corner MA
Free
"Set mostly in contemporary Cairo and Iraq, as well as Israel, London, and Hungary, these twelve short stories are a staggering follow-up to those in the acclaimed collection The Devil Is a Black Dog by leading Hungarian writer/photojournalist Sándor Jászberényi. Told from the perspective of Cairo-based European war correspondent Daniel Marosh, The Most Beautiful Night of the Soul is, above all, about a journalist examining some of today's most pressing Middle East conflicts and the lives of others even while forced to question his own assumptions and haunted by his own demons."
— Matt Hanson
---
Rock, Pop, and Folk
Diablogato with The Devil's Twins and Salem Wolves
February 16 (show at 9)
Opus Underground, Salem, MA
On its Facebook page, the Boston quintet Diablogato says of itself, "We're not rockabilly or punk rock. We aren't garage, soul, gothic southern swamp darkness, or mid-century American rock n roll. We're all of those things." Find out what this concoction sounds like on Saturday night at Salem's Opus Underground. And definitely get there early enough to catch Salem Wolves who–for those who get it–bill themselves as hailing from Innsmouth, MA, and The Devil's Twins, who won the Boston Music Award for Rock Artist of the Year in 2016 and 2018.
The Chills with Brion Starr
February 20 (doors at 7)
Middle East Downstairs, Cambridge, MA
The last president to be impeached was yet to be so the last time The Chills toured the United States. It wasn't so much the expense of travelling from their native New Zealand as the fact that the band–i.e., Martin Phillipps and whichever musicians he's playing with at the time–released nothing other than a lone EP between 1996 and 2015. Thankfully, the 2015 LP Silver Bullets was critically and artistically successful enough to encourage Phillipps and his bandmates to carry on. To old fans who think that The Chills could never approximate the beauty of, e.g., "Kaleidoscope World," "Rolling Moon," "I Love My Leather Jacket," or "Heavenly Pop Hit," I direct you to "Bad Sugar," "Time To Atone," "Complex," and the title track of 2018's Snow Bound. Young 'uns, meanwhile, could easily assume that this was the debut of a band that quickly becomes a new favorite.
Rickie Lee Jones
February 23 (doors at 7, show at 8)
The Cabot, Beverly, MA
The sophisticated pop stylings of "Chuck E.'s in Love" helped Rickie Lee Jones win the 1979 Grammy for Best New Artist. Her 1989 duet with Dr. John, "Makin' Whoopee," brought her the same honor for Best Jazz Vocal Collaboration. In between those years and ever since the latter, Jones's fruitful and ambitious experimentation puts her in the illustrious company of the likes of Joni Mitchell. 40 years after Jay Cocks of Time dubbed her "the Duchess of Coolsville" in his review of a 1979 performance in Boston, Jones will bring her one-of-a-kind vibe to The Cabot on February 23.
Cheap Trick with Aaron Lee Tasjan
February 23 (doors at 7, show at 8)
Lynn Auditorium, Lynn, MA
I am not a big enough fan of Cheap Trick to go every one of their concerts or even a few of them. In fact, I have seen them live only once: at Lynn Auditorium almost exactly five years before their scheduled return to the same venue on February 23. Based on the awesomeness of that show (click here for my Lynn Happens review), I can guarantee that lifelong fans will get just what they keep coming back for and newcomers and skeptics will be easily won over. Singer-songwriter Aaron Lee Tasjan, who will headline at Great Scott on April 10, will warm up those who are there in time to see him.
Deerhunter with Mary Lattimore
February 24 (doors at 7, show at 8)
Royale, Boston, MA
Deerhunter's eighth album since 2004 (click here for Austen R. Walsh's Arts Fuse review of 2013's Monomania) shows that Bradford Cox has avoided becoming either stale and predictable or enjoyable but a tad too familiar. Rather, he continues to find new ways to stimulate, disturb, and impress. On Why Hasn't Everything Already Disappeared?, which came out on January 18, the psychedelic-folk of songs like the Belle & Sebastian-esque "What Happens to People?" and "Futurism" is reinforced by Cox's Donovan-esque vocals. Elsewhere, he employs dance beats ("Futurism" and "Plains"), laments the environment with a seemingly pointed reference to "orange clouds" ("Elemental"), and provides a bouncy musical backdrop to the lyrics "They were in hills/They were in factories/They are in graves now" ("Death in the Midsummer"). (And oh yeah, don't let his singing on "Nocture" make you think that you received a defective copy.) If all of this sounds good, and I assure you that it is, make your way over to 279 Tremont St. on February 24 to celebrate Cox's entire catalog at Royale.
— Blake Maddux