"I want our music to be genre-less. Actually I want it to be genre-more."
By Scott McLennan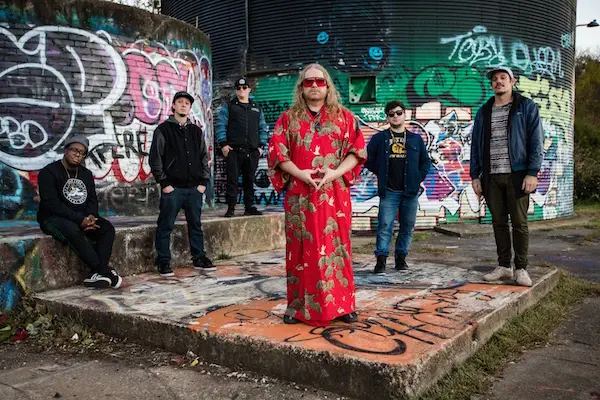 Since the release of its fourth album Crush in late 2015, the band Lettuce has been on a creative tear that merits a bit of reassessment on this group.
There weren't any doubts about Lettuce's ability to whip up a funk storm, play totally in the pocket and stretch out for extended jams. Lettuce earned a solid reputation as a music festival favorite and a dependable concert draw along the club and hall circuit
Perhaps feeling a little boxed in, Lettuce crashed (or should we say crushed?) whatever boundaries were drawn around the group born in Boston back in the early 1990s when these musicians met as students while attending Berklee College of Music.
In the wake of Crush, Lettuce collaborated in concert with hip-hop eminence Ghostface Killah of Wu Tang Clan, funk and soul singer Chaka Kahn, and jazz guitarist John Scofield (whom Lettuce will join forces with again in March at the San Francisco Jazz festival). Most recently, Lettuce performed a concert accompanied by the Colorado Symphony.
Last year Lettuce did a string of shows at the fabled Blue Note Jazz Club in New York City. And in August at the Lock'n Festival, Lettuce crafted a wild tribute to the music of the Jerry Garcia Band (not the Grateful Dead, mind you, but Garcia's side gig) that featured numerous guests including Garcia's former Grateful Dead bandmate Bob Weir.
And the boldest move may have been releasing Witches Stew: A Tribute to Miles Davis, a mesmerizing homage to the trumpeter that was recorded live. For its appearance at the 2016 Catskill Chill festival, Lettuce played — or rather explored — a selection of Davis's experimental material from the Bitches Brew-era, including such tunes as "Miles Runs the Voodoo Down" and "In a Silent Way/It's About That Time." Those songs fit Lettuce's current mindset as well as the group's musical style.
"I'm very influenced by basketball, and you hear how today's NBA has turned basketball into a position-less sport. The center may the team's best passer, for example. I hope we can look at music that way. I want our music to be genre-less. Actually I want it to be genre-more," said Lettuce guitarist Adam "Shmeeans" Smirnoff.
Smirnoff checked in ahead of Lettuce's appearance Friday, January 11 at the House of Blues in Boston. It's the same venue the band played in January 2016 to celebrate the release of Crush, but this time expect to see a few changes on the bandstand.
Guitarist Eric Krasno and keyboard player Neal Evans have pretty much stopped appearing with the group they helped found. Longtime Lettuce aide-de-camp Nigel Hall, however, is now playing keys and singing full-time with the group, adding some new creative energy and twists to the Lettuce sound.
"Nigel focusing on this band has been something really epic. He's hungry and wanting to do as much as he can. It's been amazing," Smirnoff said.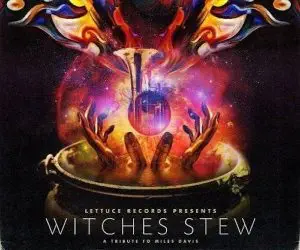 The rest of the Lettuce core in intact, with bassist Erick "Jesus" Coomes, drummer Adam Deitch, saxophone player Ryan Zoidis and trumpet player Eric "Benny" Bloom. It would not be a surprise to see Boston guitarist Jeff Lockhart join Lettuce at this local stop.
Lockhart, who is an instructor at Berklee and fixture in the jam session scene at Wally's Café in Boston, nurtured the members of Lettuce when they were just getting their bearings as musicians.
"I would go to Wally's to watch Jeff play and just try and learn and absorb. Then the next week he'd call me up and tell me to come sit in. He just threw me in the fire," Smirnoff said.
There is deep mutual admiration between the two guitarists, and when Smirnoff needed a fill-in for Boston and New York dates in December of 2017, he was the one making the call to Lockhart.
"There are not many people I would call to do this gig," Smirnoff said.
And while ostensibly a funk band, Smirnoff points out that Lettuce is not a "'70s funk band."
"For us, it's about finding freedom," he said "We are all improvisational musicians. There is always some structure to our shows, but then there are the portions of the show we make up on the spot, and if it's popping — right there, there's the drug. That's what keeps us coming back."
Not only are they coming back, but they are sticking around with a pretty stacked 2019. Smirnoff said the band's next studio album is done and being readied for release. Lettuce's November performance with the Colorado Symphony and material from the band's summer residency at the Blue Note will also find release dates this year And Lettuce will reprise its tribute to the Jerry Garcia Band in June with a "Rage at the Rocks" concert at Red Rocks Amphitheater in Colorado.
Back to Smirnoff's basketball analogy, music fans may want to move Lettuce from sixth-man slot and put the band in the starting roster.
---
Scott McLennan covered music for the Worcester Telegram & Gazette from 1993 to 2008. He then contributed music reviews and features to The Boston Globe, The Providence Journal, The Portland Press Herald and WGBH, as well as to the Arts Fuse. He also operated the NE Metal blog to provide in-depth coverage of the region's heavy metal scene.