Arts Fuse critics select the best in film, dance, visual art, theater, music, and author events for the coming weeks.
By The Arts Fuse Staff
Film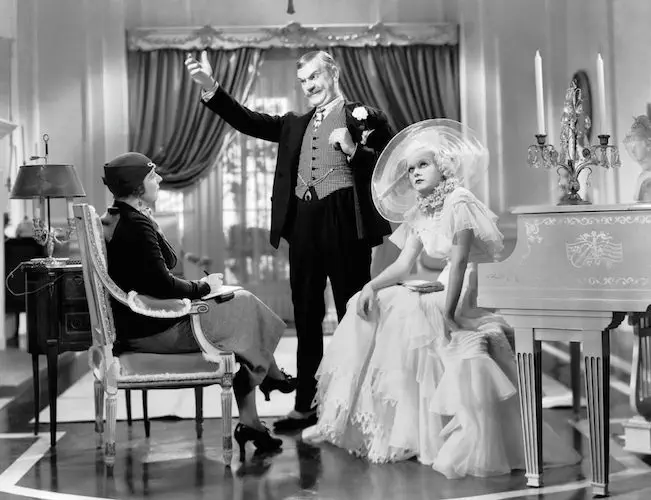 Bombshell (1933)
December 17
Brattle Theatre, Cambridge, MA
Jean Harlow plays Lola Burns, a movie star with a few too many men in her life. Besides her drunk and bumbling father, there's her brother, the compulsive gambler, and then four romantic beaus. There's a dashing Marquis, a film director, a charming con man, and then, especially, apparently, her press agent, Space Hanlon whose job is to keep Burns on the front page in any way possible, even if that involves bribery, lying, prison, and generally destroying her life. A pre-code rarity. In 1933, Harlow's Burns was described as "a boon to re-population in a world thinned by war and famine!" Karina Longworth will appear with her new book Seduction: Sex, Lies, And Stardom In Howard Hughes's Hollywood.
The Muppet Christmas Carol
December 22 at 10:30 a.m.
Coolidge Corner Theater in Brookline, MA
If you need a holiday movie that you can see with or without kids why not choice The Muppets? "This being a Muppet film, there are more song and dance numbers than Dickens envisaged and the inhabitants of London are somewhat more diverse, but due homage is paid to the original setting with wage disputes and jokes about chimney sweeps. Despite its cheery façade, the film effectively captures the grit and grime essential to the author's works, and it goes to sufficiently dark places that when the happy ending arrives it feels earned (Eye for Film.UK ).
Mon Oncle and The Fairy
December 27 at 5 p.m., 7 p.m., and 9:30 p.m.
Brattle Theatre, Cambridge, MA
A unique double feature with two films that rely primarily on visual comedy to serve up intelligent feel good holiday fare. The Fairy is made up of impressively constructed and elaborate pictorial gags. It is story of a waif who shows up at a hotel in the French port city of Le Havre and tells the desk clerk Abel that she's a fairy who can grant him three wishes. Soon they're sharing a romantic evening on the beach, after which she disappears, sending him on a quest to find her — which he eventually does, in a mental institution. Mon Oncle is the Jacques Tati's first color film and a masterpiece of sight gags — this genial farce is nearly dialogue free. A young boy prefers the company of his clumsy uncle rather than staying at his gadget-ridden house. Tati pokes fun at the excessive use of technology with quiet but sly humor. It won him won him the Best Foreign Language Oscar in 1958.
— Tim Jackson
---
Dance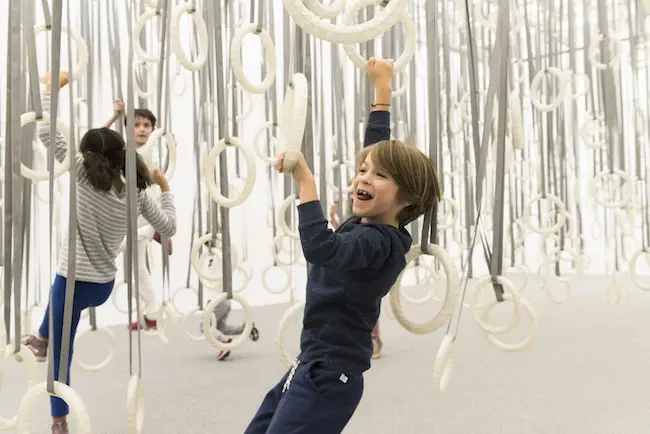 William Forsythe: Choreographic Objects
Through February 24, 2019
Institute of Contemporary Art/Boston , Boston, MA
Whether you're a long-time fan of William Forsythe's world-renowned choreographic works or hearing his name for the first time, the ICA encourages you to step inside his choreographic world through this unique installation (the first of its kind in the U.S.). Spanning over two decades, this major exhibition includes room-size interactive sculptures, participatory objects, and video installations inviting viewers to confront and engage with the fundamental principles of choreography, which Forsythe calls "Choreographic Objects." This exhibition was organized by Eva Respini, Barbara Lee Chief Curator, with Jeffrey De Blois, Assistant Curator. Arts Fuse review
Urban Nutcracker
December 20 through 30
Boch Center Shubert Theatre
Boston, MA
Those in search of a Nutcracker production that stands out among the rest should head to Tony Williams' Urban Nutcracker, the modern Boston-centric holiday classic presented by City Ballet of Boston. This year marks the production's 18th annual season with an exciting venue shift to the Boch Center Shubert Theatre. Experience what The Boston Globe has aptly described as "a holiday arts tradition reflecting the rich multicultural diversity of Boston."
What the Dickens!
Through December 23
John Hancock Hall, Boston, MA
Celebrating both the 10th anniversary of What the Dickens! and the 175th anniversary of the production's literary inspiration, A Christmas Carol, Deborah Mason's Cambridge Youth Dance Company and its roster of guest artists once again take to the stage to integrate contemporary dance, ballet, tap, hip hop, and flamenco. Enjoy this dance-theater rendition of Dickens' famous tale of transforming greed into kindness and joy.
Winter Wonder Dance Festival Guest Artist Performance
December 29 at 8 p.m.
The Dance Complex, Cambridge, MA
The Dance Complex's annual Winter Wonder Dance Festival brings an evening of performances by a number of celebrated guest artists, including Peter DiMuro/Public Displays of Motion, Christal Brown, Donna Mejia, Pam Pietro, and The Bang Group. Works range from DiMuro's moving series of solos drawing on family letters — including his cornerstone work Dad's Letter, which was created over a span of ten years — to the premiere of The Bang Group's tap dance duet, which attempts to translate Steve Reich's Clapping Music into a percussive dance.
Mikko Nissinen's The Nutcracker
Through December 30
Boston Opera House, Boston, MA
Those seeking a more traditional (yet riveting) rendition of The Nutcracker should look no further than Boston Ballet's classic production. Enjoy splendorous sets, costumes, and exceptional technique as the timeless notes of Tchaikovsky fill the Boston Opera House.
— Merli V. Guerra
---
Visual Arts
Preserved Pages: Book as Art in Persia and India, 1300-1800
Through January 6
Worcester Art Museum, 55 Salisbury Street, Worcester, MA
The vibrant colors and wealth of detail in these pages of Iranian and Indian art supply glorious hints of the ways these treasured books reflect fascinating interconnections between visual art and literature. Co-curated by Hannah Hyden and David J. Roxburgh, the exhibition examines how manuscript pages were used to illustrate epic poetry and important public events — as well as how they were popularly collected as bound albums.
Alexandria Smith: A Litany for Survival
Through January 27
At the Faye G., Jo, and Stone Gallery, 855 Commonwealth Avenue, Boston, MA
Inspired by an Audre Lord poem that explores the political implications of the Black body, Smith's work examines Black female subjectivity. This is her first solo show in Boston; it is an installation of figure-based paintings that appears to have emerged from the artist's subconscious. Her depictions are of duplicate (or twin) suggestive feminine forms captured in rich hues of deep blue, purple, black, and gray. The visually pleasing yet challenging work uses painterly gradations of light and color to successfully explore such topics as hybridization and duality.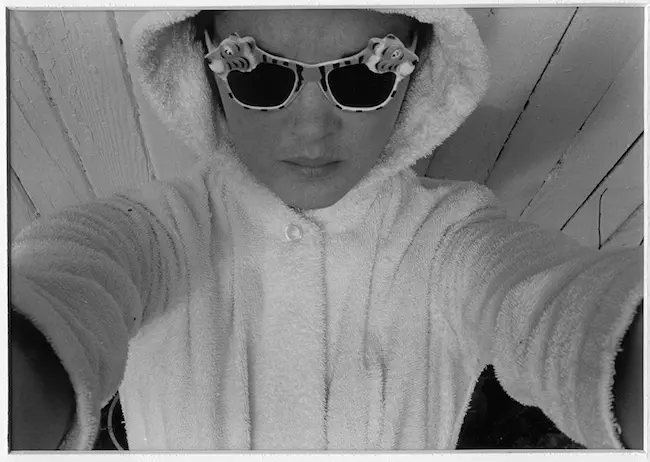 Self Reflection
Griffin Museum of Photography, 67 Shore Road, Winchester, MA
Through March 3
Clearly borrowing some of her ideas from the work of famed contemporary artist Cindy Sherman, Linda Troeller has put together a show of intimate self portraiture that seeks to document an important time in photography, a period when the photographer took on the role of the sitter, the viewer, and the maker. The artist explains: "The self-portrait is a composition of structured forces and aspects of our developed knowledge of life. It is a guide toward "Who am I?"
Model and Muse: Intimate Connections
Childs Gallery, 169 Newbury Street, Boston, MA
Through January 6
Notable works from the early 20th century to the present day pay homage to the artist's relationship with the muse. The exhibition explores how the personal, often intimate, connection between artists and their inspirations spark "bursts of prolific creativity." A well-curated presentation of paintings, prints, photographs, drawings, and sculpture that examines the nuances and history behind these fascinating relationships.
Ansel Adams in Our Time
Ann and Graham Gund Gallery, Museum of Fine Arts, Boston, MA
Through February 24
This no doubt memorable show looks at the work of the renowned and iconic photographer Ansel Adams (1902-1984) through a contemporary lens. The photos on display include some of his most lionized prints such "The Tetons and Snake River, 1942," "Grand Teton National Park, Wyoming, (1942)," and "Freeway Interchange, Los Angeles (1967)." These masterful pictures are shown alongside the work of other artists who influenced Adams, such as Carleton Watkins, Eadweard Muybridge, Timothy O'Sullivan, and Frank Jay Haynes. Contemporary artists, such as Catherine Opie and Trevor Paglan, are also part of the show because they were inspired by Adams' work and drawn to the same locations and themes he photographed.
Joan Baldwin: Unkempt Gardens
Kingston Gallery, 450 Harrison Avenue, No. 43, Boston, MA
Through December 30
For those who crave a little whimsy and delight conveyed through paint, this show is well worth a visit. Inspired by the landscapes of Southern Italy and painted in bright vivid hues, these playful works suggest the curious stories that take place in overgrown gardens.
– Aimee Cotnoir
---
Theater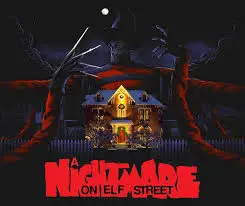 A Nightmare on Elf Street, written by Ryan Landry, "based on the obvious." Directed by Kimi Samko. Staged by Ryan Landry and the Gold Dust Orphans at the Ramrod Center for the Performing Arts (Machine Nightclub), 1254 Boylston Street, through December 23.
The annual Christmas entertainment from Landry and company is a "slasher that marks the return to the stage of audience favorites Detective Shirley Holmes (Landry) and Dr. Jodi Watley (Qya Cristal), who are on the case to figure out who is murdering the members of Santa's flight team."
Miss Bennet: Christmas at Pemberley by Lauren Gunderson and Margot Melcon. Directed by Sean Daniels and Bridget Kathleen O'Leary. Staged by the Merrimack Repertory Theatre at the Nancy L. Donahue Theatre at Liberty Hall, Lowell, MA, through December 23.
Well, it had to happen. A made-for-the-stage sequel to Jane Austen's Pride and Prejudice: "heroine Lizzie invites her sisters to spend the holidays at her new home, Pemberley." Polite romantic hijinks no doubt ensue.
Generations, an evening of plays by Peter Anderegg, Andy Bayiates, Matt Cogswell, John Paul Colaianni II, Mary Darling, Samantha deManbey, Nina DiRusso, Erik Nikander, Ashley Lauren Rogers, and Ian Vincent. Staged by the Forge Theatre Lab at the McKay Theater at Fitchburg State University, 67 Rindge Road in Fitchburg, MA, December 6, 7, and 8.
"Join The Forge Theater Lab for its inaugural event, a night of short plays by ten playwrights. This full evening of theater will feature a variety of works ranging from absurdist comedy to thought-provoking drama. There's something for everyone, so bring a friend and discover new voices from New York, Chicago, and across Massachusetts." One of the dramatists whose work is on view — Arts Fuse theater critic Erik Nikander.
A Christmas Carol, adapted and directed by Debra Wise. Staged by Underground Railway Theater at the Central Square Theater, 450 Massachusetts Avenue, Cambridge, MA, through December 30.
One assumes that Debra Wise's version will pack some Sanders-esque punch. This year's production features Jeremiah Kissel as Scrooge, Vincent Ernest Siders as the Ghost of Christmas Present, and Ramona Lisa Alexander as Marley.
Breath & Imagination by Daniel Beaty. Directed by Maurice Emmanuel Parent. Music Director, Asher Denburg. Additional Music Direction, Doug Gerber. A co-production between the Lyric Stage Company of Boston and The Front Porch Arts Collective at 140 Clarendon Street, 2nd Floor, Boston, MA, through December 23.
This musical "chronicles Roland Hayes's inspirational journey from a Georgia plantation to a singing career that included command performances for kings and queens. Despite his international acclaim, Roland never left behind his complex and loving relationship with his mother, his Angel Mo'." The cast includes Davron S. Monroe, Yewande Odetoyinbo, Doug Gerber, and Nile Scott Hawver. Arts Fuse review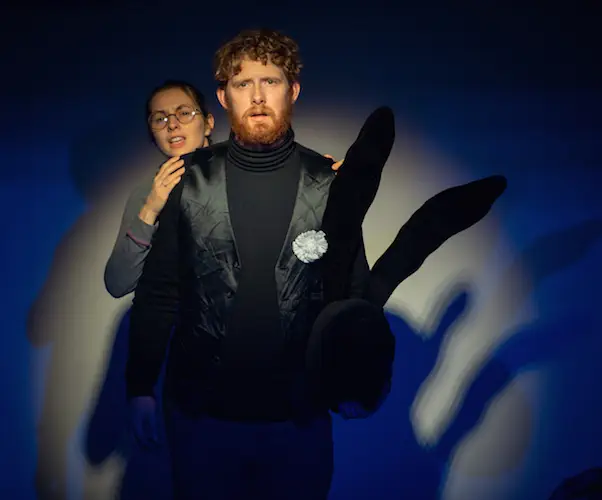 The Miraculous Journey of Edward Tulane, an original adaptation written and directed by Alexander Huh. Staged by the Arlekin Players at 368 Hillside Avenue, Needham, MA, through March 3.
"This unique production is presented in Russian and English simultaneously. The ability to love can either be a gift or a curse. What brings us together or prevents us from understanding each other? These are the challenging questions that our main character, a porcelain rabbit, will grapple with on his miraculous journey." Arts Fuse review
A Story Beyond, written by the Lab Ensemble. Sonceived and directed by Jason Slavick. Staged by Liars and Believers at the Plaza Black Box Theatre at the Boston Center for the Arts, Boston, MA, through December 22.
A world premiere. The world-changing set-up: "A young heroine struggles to save her village from the looming dark Cloud. The stories we tell create the reality we live in, in an original fable told with music, masks, and puppetry." The show features "a new score by Nathan Leigh and dynamic puppetry by Faye Dupras."
Winter People by Laura Neill. Directed by Avital Shira. A BU New Play Initiative production, produced by Boston Playwrights' Theatre and the Boston University College of Fine Arts School of Theatre at the Boston Playwrights' Theatre, 949 Commonwealth Avenue, Boston, MA, through December 16.
"Set in the exclusive enclave of the Hamptons — the idyllic summer playground to the rich and famous on New York's Long Island — Winter People focuses on the fates of five local families after a fire destroys one of the island's summer mansions. Playwright Neill says the work is inspired by the Long Island summer town where she grew up."
— Bill Marx
---
Classical Music
Bach and the Violin
December 16 at 4 p.m.
At the First Church in Boston, 66 Marlborough Street, Boston, MA
On the program: Bach's Six Sonatas for violin and keyboard. Performers: violinist
Robyn Bollinger and pianist Sergey Schepkin.
Christmas in 15th-Century Burgundy
December 21 at 8 p.m.
December 22 at 2:30 p.m. & 8 p.m.
At the First Church in Cambridge, Congregational, 11 Garden Street, Cambridge, MA
Blue Heron sings songs to celebrate the season.
A Century of Carols
December 19 through December 22
At the various cities (check the website for times and locations).
Skylark Ensemble's program: in celebration of the 100th anniversary of "A Festival of Nine Lessons and Carols," held annually at King's College Chapel in Cambridge, England," the group "will explore the history of this service, and music that has made its mark on beloved Christmas broadcasts over the last century."
— Susan Miron
---
Roots and World Music
Sawaari
December 20 from 8-10 p.m.
The Lily Pad, Cambridge MA
$10 cover at the door
The passing of accordionist Roberto Cassan was traumatic for the local music scene. Among the groups affected was Grand Fatilla, his combo with bassist Mike Rivard and percussionist Fabio Pirozzolo. Now those musicians are teaming up with oudist Jussi Reijonen and tabla player Amit Kavthekar for another distinctive globe-trotting group, known as Sawaari. They'll be joined by reedman Andy Bergman.
The Family Jewels
December 22 at Sally O'Brien's, Somerville, MA at 6 p.m.
& December 31 at New Year's Eve Needham, MA at 9:30 p.m.
After a short respite, the doo-wop harmonies and early R&B jive of the Family Jewels are making a welcome return to the scene. Fred Griffeth, Asa Brebner and their crew will be playing a pair shows in Somerville and Needham.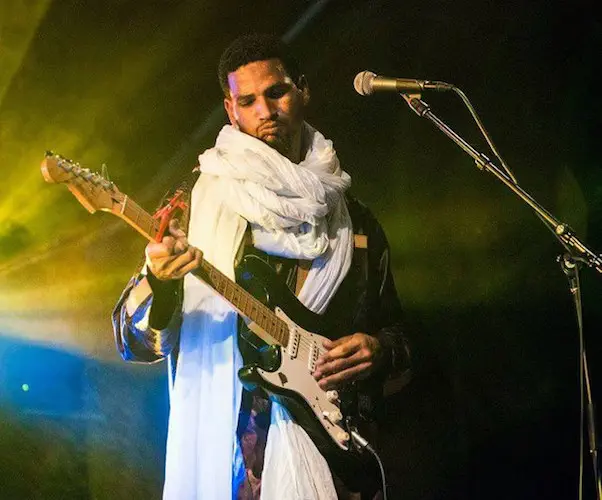 Mdou Moctar
December 31, ONCE Ballroom, Somerville, MA at 8:30 p.m.
& January 2, Columbus Theater, Providence, RI at 8 p.m.
Music options at nightclubs on New Year's Eve tend toward the lowest common denominator. But here's an exception: the desert blues guitar phenom Moctar, who made his own African remake of Prince's Purple Rain. And if you fear hanging with the party crowd, he'll also be in Providence two nights later.
— Noah Schaffer
---
Rock, Pop, and Folk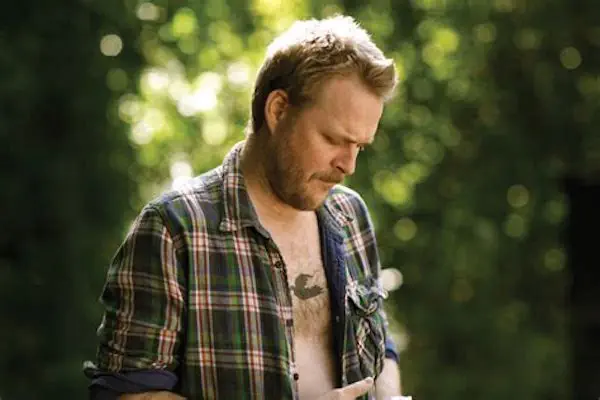 Hiss Golden Messenger
December 17 (doors at 7, show at 8)
The Sinclair, Cambridge, MA
It makes perfect sense that the last three albums by North Carolina's Hiss Golden Messenger have been on Merge Records. After all, merge is exactly what M.C. Taylor does with virtually all genres of popular music. Those who missed out HGM's 2010-2013 material — or want to turn on friends or loved ones to it — can invest in the recently released Devotion: Songs About Rivers and Spirits and Children, a box set that includes remastered versions of the albums Bad Debt, Poor Man, and Haw, as well as a disc of rarities called Virgo Fool. They could also buy tickets to Taylor's show at The Sinclair at on December 17.
Barrence Whitfield
December 21 (doors at 7, show at 9)
9 Wallis, Beverly, MA
Boston music institution Barrence Whitfield won't have to travel far for his December 21 gig. After all, it will be in his (adopted) hometown of Beverly at 9 Wallis. The seven-time Boston Music Award winner, who released Soul Flowers of Titan in March, will be backed by former members of his band The Savages for what is billed as the Winter Solstice Holiday Bash. In addition to old favorites, the set will likely include some choice covers drawn from Whitfield's encyclopedic knowledge of popular music. (Here is the interview that I did with Whitfield in 2015.)
The Scrooges with Rock Starve and Your Shitty Future
December 22 (doors at 8, show at 9)
ONCE Ballroom, Somerville, MA
One listen to The Scrooges will put you at a loss to dispute their claim as "the premier Christmas-themed Stooges cover band." According to the ONCE press release, lead singer Dave Unger told head Stooge Iggy Pop about the band and got the response, "That's the greatest thing I've ever heard." And really, what could possibly be better than six "drunk dudes in Santa suits performing Stooges tunes"? If none of this gets you to ONCE on Saturday, then nothing will.
Hop Along with Horse Jumper of Love
December 29 (doors at 8, show at 9)
Paradise Rock Club, Boston, MA
Hop Along is a Philadelphia quartet fronted by singer and songwriter Frances Quinlan. They kicked down the door with their 2013 debut album, Get Disowned, and have thoroughly maintained their momentum on two subsequent releases, including this year's Bark Your Head Off. As such, Hop Along has established itself as important force in contemporary indie rock, to which Philly has made more than a few important contributions. Boston trio Horse Jumper of Love will open their show at the Paradise on December 29.
Danny Klein's Full House
December 31 (first show: dinner at 6, show at 7:30; second show: doors at 9:45, show at 10:15)
9 Wallis, Beverly, MA
Beverly will play host to an embarrassment of riches on New Year's Eve for fans of the J. Geils Band. Bassist Danny Klein–who met fellow students John "J." Geils and Richard Salwitz (aka "Magic Dick") at Worcester Polytechnic Institute in the mid-60s, will be performing with his band Full House at 9 Wallis. Two shows are scheduled, the first at 6–which includes dinner–and the other at 10:15, to which all seats are sold out but general admission standing space remains. The evening will double as a fundraiser for the nonprofit organization V is for Veterans.
Peter Wolf
December 31 (doors at 7, show at 8)
The Cabot, Beverly, MA
Meanwhile, J. Geils Band lead singer Peter Wolf will take the stage at 8 down the street at The Cabot. Wolf will probably play fewer J. Geils songs than Klein because he has solo material to select from. Still, you can't go wrong either way if you are a fan. This is the second consecutive year that Wolf has played The Cabot on NYE, so perhaps — like Darlene Love around Christmas — this will became an annual thing. (Here is the interview that I did with Wolf in 2017.)
— Blake Maddux
---
Jazz
Charles Lloyd & the Marvels with Lucinda Williams
December 16 at 7 p.m.
Berklee Performance Center, Boston, MA
From Sturgill Simpson to Kacey Musgraves, country music right now is more interesting than it's been in quite a while. Vocalist and songwriter Lucinda Williams recorded Dylan's "Masters of War" with Lloyd in 2016, and this collaboration has now spawned a full tour with the backing of guitarist Bill Frisell (no stranger to country music), pedal steel player Greg Leisz, bassist Reuben Rogers, and drummer Eric Harland.
Black Art Jazz Collective
December 28 at 8 & 10 p.m.
Scullers, Boston, MA
A sextet reminiscent of Art Blakey's Jazz Messengers and Benny Golson's Jazztet, the BAJC was co-founded in 2013 by saxophonist Wayne Escoffery, trumpeter Jeremy Pelt and drummer Johnathan Blake (all leaders in their own right). For the Scullers gig, Escoffery and Pelt will be joined by trombonist James Burton, pianist Victor Gould, bassist Nat Reeves and drummer Darrell Green.
— J. R. Carroll
Wallace Roney (tp), possibly w. Ben Solomon (ts / ss), Patrice Rushen (p), Buster Williams (b), Lenny White (dm) at Scullers, 400 Soldiers Field Road, Boston, MA, on December 29, 8 & 10 p.m. A superlative contemporary trumpeter with a restless artistic imagination, Roney will undoubtedly bring an excellent band, even if it is not composed exactly of the musicians listed above. He's touring behind his new CD, A Place in Time, which features those players, plus Gary Bartz. Since the Scullers date is billed as a quintet, the second horn on the stand will probably be rising star Ben Solomon. The music will be good, no doubt – expect to hear Roney's new arrangements of Kurt Weill's "My Ship" and "Clair de lune" from Claude Debussy's "Suite Bergamasque."
— Steve Elman
---
Author Events
Harvard Book Store Gives Back
Sundays in December — 12/16
Harvard Book Store, Cambridge MA
Free
"This holiday season at Harvard Book Store and harvard.com, shop with us on any of the four Sundays after Thanksgiving and a portion of every purchase will go to support important local organizations. This year your purchases will help support 826 Boston, Community Cooks, and On The Rise. Our annual Gives Back program is a way for Harvard Book Store to contribute to local nonprofits during the holidays. On four consecutive Sundays, a percentage of in-store and online sales will go to our selected charitable organizations."
Rekindle Your Craft
December 18 from 5:30 through 7 p.m.
The Village Works, 202 Washington St, Brookline, MA
Free
"Fire up those stagnant creative writing projects and join us for Rekindle Your Craft, a prompt-inspired writing night. We work from one-word prompts, and sometimes images, and then go off and write for a set amount of time. Then, we gather back to see what the prompt did for us. You can share your work or your process if you want. Bring your dinner or feast on our decadent snacks. We'd love to see you, so come to write with us. Just show up. You don't need to bring anything other than your writing tools. The Village Works is graciously hosting us. They are by far the most fantastic co-working space in town. You can bring friends."
Boston Public Library Art and Architecture Tour
Boston Public Library, Copley Sq
December 23 from 2-3 p.m.
Free
"Boston Public Library offers free public tours highlighting the celebrated art and architecture of the Boston Public Library's McKim Building (1895), a designated National Historic Landmark. The hour-long tours explore the work of architect Charles Follen McKim and murals by John Singer Sargent, Pierre Puvis de Chavannes, and Edwin Austin Abbey. Led by volunteer tour guides, the art and architecture tours begin at the Dartmouth Street entrance of the Central Library in Copley Square. No appointment is necessary for parties smaller than eight people."
— Matt Hanson