A handpicked list of cinematic horror gems for you to watch over the next 26 days.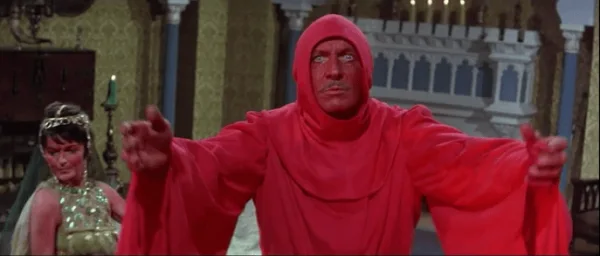 By Peg Aloi
October has become, for better or worse, a month long, mega-million dollar celebration of Hallowe'en in the United States. We're not quite a week into the month and some of us are just barely managing to  tolerate the pumpkin spice that seems to be in everything, from coffee and beer to potato chips and deodorant. Others are planning their entire day around optimal consumption of the season's heady cocktail of cinnamon, nutmeg, ginger, cloves, and allspice. Meanwhile, some folks may randomly think, "Hmm, maybe I should re-watch Halloween since that new version is coming out or, wow, I gotta remember to check out that remake of Suspiria." Others have painstakingly detailed a personal calendar, listing all of the spooky movies they're planning to fill their days and nights with.
Early on there's already been plenty to see, but don't worry, I've handpicked some horror gems for you to watch over the next 26 days. Most horror fans tend to gravitate towards specific genres: slashers, thrillers, supernatural or occult stuff, or good old- fashioned monster movies. Maybe you hate old black and white movies; maybe you love them. I hope this list is eclectic enough, so that you'll seek out something you've never seen before, or rewatch something you haven't seen in a long time — appreciate it in new ways. There's some new seasons and new series of television horror happening, too, (like The Chilling Adventures of Sabrina and American Horror Story: Apocalypse) so watch for reviews of those here, too.
Turner Classic Movies: A Month of Monsters and Malevolence!
TCM always kicks it up a notch with a diverse slate of classic films. Their horror offerings are first-rate, with some well-loved titles, very respectable directors, and a few obscure treats in the mix. "Bloody Disgusting," a very useful and interesting horror news and reference site, has a handy schedule for TCM's month of horror.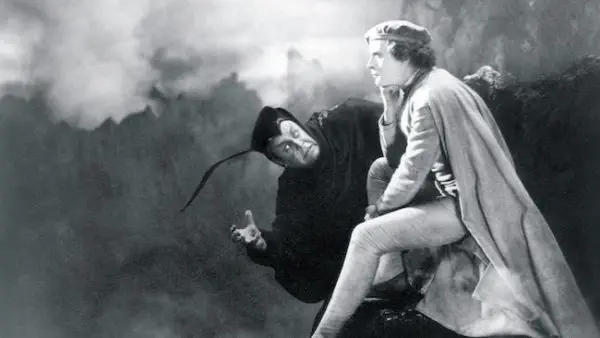 October 7 brings a triple feature of classic mummy movies starting at 8 p.m., including The Mummy's Hand (1940), The Mummy's Ghost (1944), and The Mummy's Curse (1944). October 8 at midnight features F. W. Murnau's haunting 1922 classic Nosferatu, featuring a super ugly vampire. Murnau's compelling Faust (1926) shows on October 15th.
Thirsty for some bloody vampire fare? On October 10 there's a triple feature of Dracula films directed by Terence Fisher: The Devil's Bride (1968), followed by (Horror of ) Dracula (1958) and Dracula: Prince of Darkness (1965). This trio of moody, voluptuous Hammer Horror classics is not to be missed! Fisher is again featured on October 23 (my birthday!) with three Frankenstein movies: The Curse of Frankenstein (1957), Frankenstein Created Woman (1967) and, one of my favorites, Frankenstein Must Be Destroyed! (1970).
On Saturday October 13, you won't want to miss the campy, decadent vampire flick directed by Roman Polanski, The Fearless Vampire Killers (1968). Comedy and horror isn't a very unusual combination, and TCM offers a few more choices for those who like screaming with fright and laughter, including Abbott and Costello Meet the Mummy (1955) on October 14, followed by Mummy's Boys (1936), and Bowery Boys comedies Spooks Run Wild (1941) on October 25th, and The Bowery Boys Meet the Monsters (1954) on October 30th. The Ghost and Mrs. Muir (1947) which became a popular TV show in the 1960s, airs October 27th.
Other well-loved horror directors who have works on TCM this month include Roger Corman, known for his low budget shlock ,but who also made some fine horror films. Corman is featured late on Hallowe'en night with two Poe stories: The Pit and the Pendulum (1961) and The Masque of the Red Death (1964), the latter is a sumptuous production starring Vincent Price, with stunning cinematography and lush sets and costumes fortuitously borrowed from a local theatre production of Becket. If you're staying up late that night, this 11:15 showing is followed by two more 20th century classics: House on Haunted Hill (1958), and Theatre of Blood, an all-time favorite of mine (and of Arts Fuse editor Bill Marx), starring Vincent Price as a psychotic Shakespearean actor who decides to murder all the theater critics who panned him, using methods inspired by the Bard himself.
TCM has also recently added a streaming service, which seems odd given their focus on older cinema, but it was also inevitable. Their blog "Streamline" offers short reviews. The horror offerings include arthouse picks like the 1975 Australian hit Picnic at Hanging Rock (my favorite film!), Valerie and Her Week of Wonders (1970), and more recent fare like The Others (2001).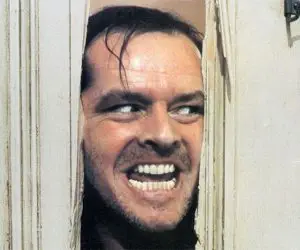 New on Netflix: A Smorgasbord of Scares
The Shining (1980): it's about time Netflix added this horror classic to its lineup. Director Stanley Kubrick's gorgeous screen adaptation of one of Stephen King's best-loved early novels is intensely terrifying, owing in large part to Jack Nicholson's tour de force performance as a writer who seems to be infested with the murderous spirit of a hotel caretaker. Cabin fever does not even begin to cover it.
The Haunting of Hill House (2018) This series premieres on October 12th, and is based on the popular novel by Shirley Jackson (a favorite of Stephen King, by the way, who refers to it often in his novel 'Salem's Lot).
The Curious Creations of Christine McConnell (2018) The title refers to a baker and decorator who lives in a deliciously goth house and makes deliciously goth treats. But she dresses like a 1950s housewife. This cooking show (?!) actually looks  like it might be fun, and also begins October 12th.
The Chilling Adventures of Sabrina (2018) This Riverdale spinoff is adapted from a slightly-satanic version of the Sabrina graphic novel franchise. Kiernan Shipka (Sally Draper from Mad Men) stars, and it looks as stylish and steamy as Riverdale, but with a dash of deviltry, so be prepared for everyone to gush about this one, including me, I imagine.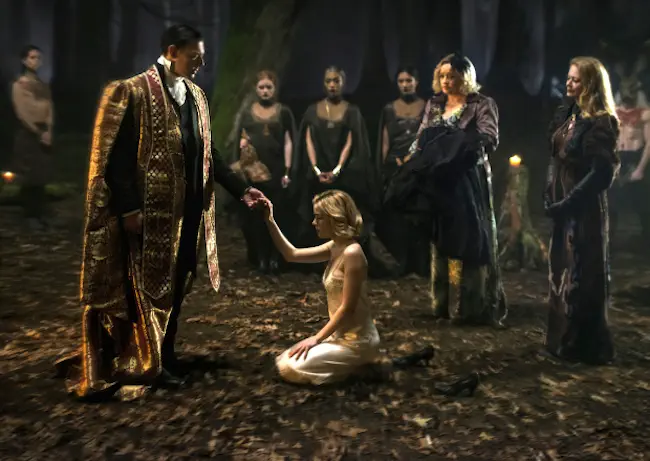 There are some networks and streaming services devoted to horror, including "Shudder" (owned by AMC), whose October releases include Tobe Hooper's The Texas Chain Saw Massacre, John Carpenter's Halloween, some exclusive original films, and the new drama-documentary series from the UK, True Horror. Hulu has a terrific line up of horror films this month also, including arthouse faves Berberian Sound Studio (2012), I Saw the Devil (2010), and the UK indie Grabbers (2012), plus classics such as Brian de Palma's Carrie (1976) Wes Craven's The Hills Have Eyes (1977), Clive Barker's Hellraiser (1987), and undersung recent films, including George Romero's final film, Survival of the Dead (2009). What horror classics or cult faves are you planning to watch this month? Share your picks!
---
Peg Aloi is a former film critic for The Boston Phoenix. She taught film and TV studies for ten years at Emerson College. Her reviews also appear regularly online for The Orlando Weekly, Crooked Marquee, and Diabolique. Her long-running media blog "The Witching Hour" can be found at at themediawitch.com.