Arts Fuse critics select the best in film, dance, visual arts, theater, music, and author events for the coming weeks.
By The Arts Fuse Staff
Film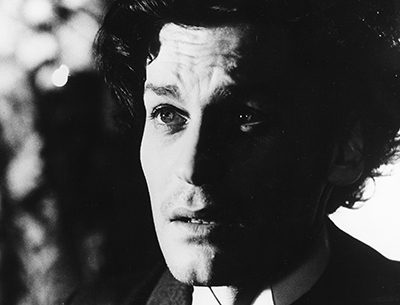 Ludwig
July 15 at 7 p.m.
Harvard Film Archives, Cambridge, MA
The Luchino Visconti retrospect concludes with this 238 minute epic. "The film surrounds the excesses, dalliances, and eventual political censure of King Ludwig II of Bavaria (1845-1886), also known as the "Mad King." Helmut Berger, who bears an uncanny likeness to the monarch, is at his most degenerate in the title role, but like many protagonists of Visconti films, the king is a clear substitute for the director. Builder of castles and patron of the Opera, Ludwig acts as a mirror of Visconti's architectural and theatrical ambitions." (HFA)
The Boston French Film Festival
Through July 28
Museum of Fine Arts Boston
One of Boston's favorite festivals this year is filled variety: premieres as well as a few worthy films that played earlier in the year that you may have missed.
Godard Mon Amour
July 20 at 8 p.m.
Jul 21 at 4 p.m.
Amidst the Paris revolts of May 1968, actress Anne Wiazemsky struggles to cope with the moods of her tortured artist husband, Jean-Luc Godard.
A Paris Education
July 15 at 6:30 p.m.
July 20 at 2:30 p.m.
Shot in black and white and packed with references to philosophy, music, and cinema, this intellectual romp follows a student who moves to Paris to study film.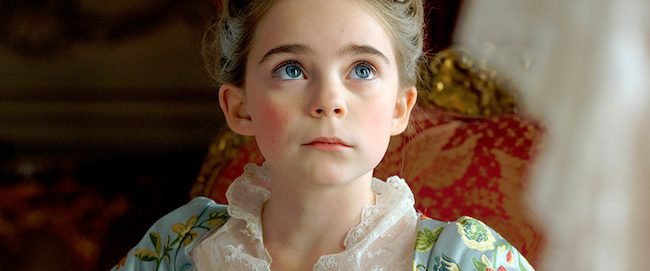 The Royal Exchange
July 19 at 3:30 p.m.
July 22 at 6:30 p.m.
This sumptuous historical drama tells the true story of two young princesses who are torn from their homes to improve political relations between France and Spain.
Ava
July 19 at 8 p.m.
July 21 at 1:30 p.m.
Beautifully shot on 35mm film, this sun-drenched drama follows a troubled teenage girl who learns that she will soon go blind while she's vacationing by the seaside.
Happy End
July 26 at 3 p.m.
Jul 27 at 8 p.m.
The masterful Michael Haneke directs this unflinching tale of a 13-year-old girl who uncovers the dark secrets hidden underneath her bourgeois family's elegant façade.
Let the Sunshine In
Jul 27 at 6 p.m.
Jul 28 at 2 p.m.
Juliette Binoche glows in this intelligent romantic comedy from acclaimed director Claire Denis. Arts Fuse review
Return of the Hero
July 29 at 7 p.m.
In this charming costume comedy, clever Elisabeth impersonates a pompous army captain by writing letters on his behalf.
Woods Hole Film Festival
Falmouth, MA
July 28 through August 4
An eight-day showcase of independent film that features daily screenings, workshops, panel discussions, staged readings, special events, parties, and an awards ceremony. You will see films not found at other New England festivals, including a number with a local connection.
A sampling of the festival's quirky fare:
Shorts:
How We Roll: The Last Mile
Energetic and enterprising Massachusetts commuters have found scooters and long boards as a way to commute, especially that final mile or two from public transportation stops to their jobs. This short profiles a group of portable transport enthusiasts who consider themselves "ambassadors for a movement."
¡Hola Kitty!
Focusing on a Mexican immigrant who dons a Hello, Kitty costume in Times Square, this short film looks at the difficulty faced by immigrant workers and the intersection of popular culture and the American Dream.
TYRANNOSAURUS FUNK
A loved tune by children's author, illustrator, and songwriter Sandra Boynton is at the center of an animation for children sung by and starring Samuel L. Jackson.
Features:
Chet's Last Call
The infamous '80s Boston punk club and its owner are recalled through the memories and performers of its patrons and aging musicians. The screening will be followed with a live performance by Bim Skala Bim.
Return to Mount Kennedy
Bob Whittaker had 25-year career with Sub Pop Records and also served as manager and tour manager for the groups Mudhoney and R.E.M. He was a wild man on the Seattle grunge music scene. He was also the son of outdoorsman Jim Whittaker, who led Senator Robert Kennedy to the first ascent of a Mt Kennedy in the Yukon. Fifty years later, Bob sets out on an expedition to climb the same mountain in a film that interweaves music, politics, and outdoor adventure.
In Reality
In the spirit of "Baz Luhrmann, Michel Gondry, and Sam Mendes with a little Rogers and Hammerstein," director and actress Ann Lupo has fashioned an experimental first person narrative film about being female in the modern world, examining her search for love and fulfillment.
Panels:
Everyone's a Critic
July 29 at 2 p.m.
The panel includes Tim Miller of The Cape Cod Times, Ty Burr from The Boston Globe, and Allyson Johnson of The YoungFolks.com.
Science and Storytelling
Aug 2 at 2 p.m.
The Intersection of Storytelling, Filmmaking and Social Impact: Thriving in Independent Film
Aug 3 at 4 p.m.
Women in Film & Video New England and the Woods Hole Film Festival present a discussion featuring filmmakers who enjoy reaching wider audiences through smaller screens, via short form storytelling or mobile filmmaking.
The Green Fog
July 20 through July 22
Brattle Theatre, Cambridge, MA
Guy Maddin's latest film, commissioned by the San Francisco Film Festival, consists entirely of fragments of films and TV programs shot and/or set in that city. The titular fog refers to that memorably discolored vision of Judy (Kim Novak) experienced by the obsessively deranged Scottie (James Stewart) in the San Francisco-set Vertigo. Maddin, in collaboration with Evan and Galen Johnson, has fashioned a demented reworking of the basic narrative thrust of Hitchcock's film by juxtaposing clips from 100 or so films or programs, some famous, some obscure. "The consequence is not only that Madeleine/Judy, Scottie, and Vertigo's other main characters are each represented by an amazing array of different actors, but that their cars are represented by a similar variety of vehicles; the same goes for buildings, props and so on" (British Film Institute). "More than just a bravura feat of archival manipulation" (LA Times).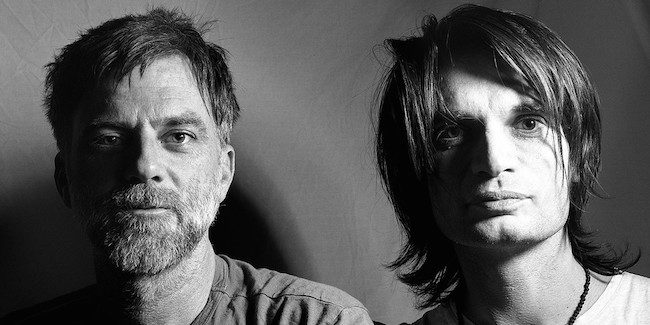 Junun
July 29 at 2 p.m.
Coolidge Corner Theatre, Brookline, MA
"In Spring 2015, Israeli composer Shye Ben Tzur, Radiohead's Jonny Greenwood and 'The Rajasthan Express' were hosted by the Maharaja of Jodhpur at Mehrangarh Fort.
This beautiful and joyously unique 3-week union resulted in the album and film Junun (or 'madness of love'). Directed by Paul Thomas Anderson, and featuring multicultural musicians from across the Indian subcontinent, this is an intimate, eclectic, and sonic journey."
— Tim Jackson
---
Jazz
Stop Requested
July 18 at 8 p.m.
Lilypad, Cambridge, MA
In parimutuel circles there is such a thing as a "name bet," and it is not disparaged. So consider this a name bet. Stop Requested characterize themselves as "a jazz quintet formed at New England Conservatory in 2017, solidifying the playing relationships that began when all five members arrived in Boston in the fall of 2016." They go on: "The band seeks to reconcile a diverse array of musical influences ranging from Steve Reich to Marvin Gaye with a shared love of jazz. To this end, Stop Requested studies the music of a different artist each month through writing original arrangements of their music, as well as composing original material inspired by their work." The band is trumpeter Bobby Lane, alto saxophonist Nathan Reising, pianist Andrew Boudreau, bassist James Dale and drummer Avery Logan.
Charlie Kohlhase's Explorers Club
July 19 at 8 p.m.
Outpost 186, Cambridge, MA
Composer and reedman Charlie Kohlhase (a 2017 Fusical Award winner) once again convenes his adventurous longstanding group, with tenor saxophonist Seth Meicht, trumpeter and flugelhornist Daniel Rosenthal, tubist Josiah Reibstein, guitarist Eric Hofbauer, bassist Aaron Darrell, drummer Curt Newton, and the leader on alto, tenor, and baritone saxes.
Mountain Harmony: David Rothenberg & Jeffrey Goldberg
July 20 at 7:30 p.m.
Lilypad, Cambridge, MA
These veteran player-composers have broad resumes: Clarinetist David Rothenberg has played with Scanner, Glen Velez, Karl Berger, Peter Gabriel, Ray Phiri, DJ Spooky, Pauline Oliveros, and Marilyn Crispell, and has numerous solo CDs. Pianist Jeffrey Goldberg's compositions include "an electronic ballet about Marlene Dietrich and an opera that set a Wagnerian libretto to klezmer, rap, and [the] Charleston," both for Hannover Opera. He's also been a pianist with the BSO and Boston Pops. As a duo, Rothenberg and Goldberg "perform experimental and contemporary improvisations, combining the languages of jazz/classical/and other world musics with the soundscapes of birds, whales, and insects." Their new CD is Red Mountain, Gold Mountain.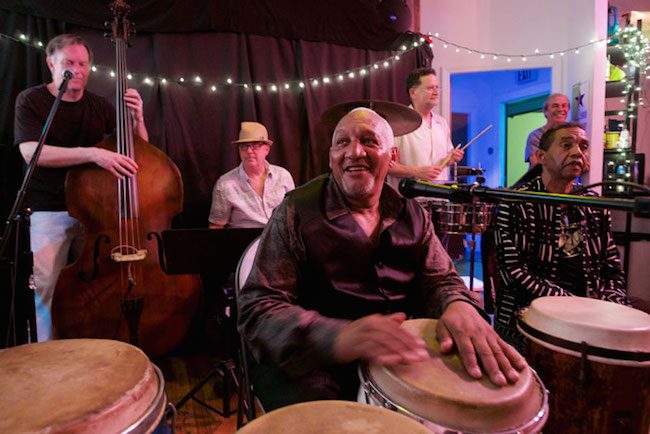 Lookie Lookie
July 26 at 7:30 p.m.
Regattabar, Cambridge, MA
Lookie Lookie draws on the bugalú of the Nuyorican scene of the 1960s — composer/bandleaders like Pete Rodriguez, Joe Cuba, and Ricardo Ray, that latter of whose hit "Lookie Lookie" gives the band its name. The Afro-Caribbean/American funk fusion is instantly recognizable (think: "Watermelon Man") and irresistibly danceable. A specialty of this adept crew is the music of George Guzman, whose "Banana Freakout" and "A Really Bad Scene" have become standards for them. The players (drawing on several veteran Boston bands) are Vicente Lebron, on congas; Rick Barry on timbales; Jorge Arce on bongo and cowbell; Ken Winokur on guiro, maracas, and clave; Edilio Bermudéz on baby bass; Ted Decolo on alto sax and flute; Eric Ortiz on trumpet; and Russ Gershon on tenor and flute. Vocals are in Spanish and English, and everybody sings.
Django Reinhardt Festival Allstars
July 28 at 8 p.m.
City Winery, Boston, MA
This edition of the touring ensemble dedicated to the Roma "gypsy jazz" giant includes guitarists Samson Schmitt and Dorado Schmitt, accordionist Ludovic Beier, violinist Pierre Blanchard, rhythm guitarist and singer Dou Dou Cuilldeier, and bassist Antonio Licusati.
Sawaari
July 28 at 8 p.m.
Third Life Studio, Somerville, MA
Drawing on players from the excellent Boston-area bands Club d'Elf, Newpoli, and Grand Fatilla, Sawaari  "explores the nexus of Indian taals, Arabic maqams, and trance music from North Africa and Italy, fully encompassing the varied interests and backgrounds of its band members." That would be: percussionist and singer Fabio Pirozzolo, oud player Jussi Reijonen, tabla player Amit Kavthekar, and Mike Rivard on bass and sintir.
— Jon Garelick
---
Visual Arts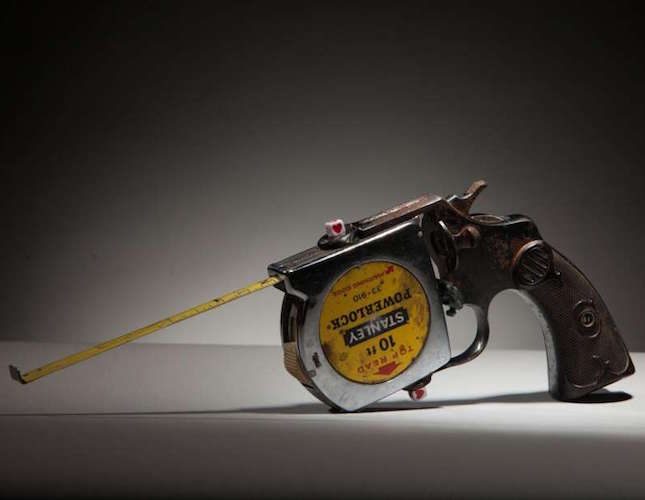 #UNLOAD: Guns in the Hands of Artists
Walsh Gallery, Fairfield University Art Museum, 200 Barlow Road, Fairfield, CT
Through October 13
Presented in partnership with #UNLOAD and Guns in the Hands of Artists Foundation, this timely exhibition is a powerful example of artistic creation as a means to evoke meaningful dialogue and, in doing so, encourage the potential for social change. Touring across North America, from Colorado and Miami's Art Basel to Washington DC, the show originated in the mid-'90s in response to a spiking murder rate in New Orleans. The gut wrenching and memorable work in this exhibition was created by a group of internationally renowned poets, painters, glass artists, sculptors, photographers, and video artists. They made use of decommissioned guns taken off the city's streets through a buyback program.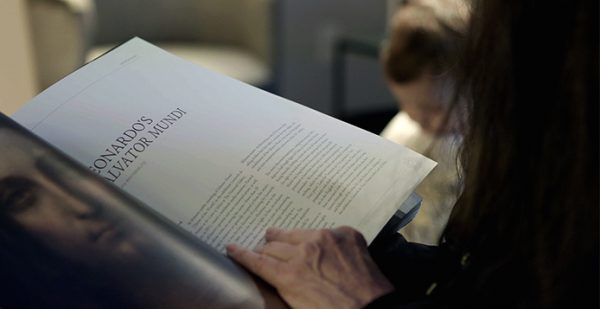 Carissa Rodriguez: The Maid
Through July 29
MIT List Visual Arts Center, 20 Ames Street, Building E15, Cambridge, MA
The Maid, a newly commissioned video work from New York based artist Carissa Rodrigues, is a provocative layering of appropriation that welcomes serious contemplation. The visuals follow a selection of American artist Sherrie Levine's Newborn sculptures throughout the course of a day in various residences, private and institutional, from New York to Los Angeles. Levine made the curious orbs out of crystal and black cast glass in the early 1990s, molding them after Constantin Brancusi's marble and bronze sculptures of the same name from 1915 and 1920. Featuring Levine's sculptures, appropriations of another artist's work, and capturing them in their contemporary environments, Rodriguez engages the conditions and settings in which art circulates, proposing that the futures of artworks are inherently speculative. The topics raised include time, subjecthood, the conditions of making work, and the canonical identity of the artist.
French Pastels: Treasures from the Vault
Through January 6
Charlotte F. and Irving W. Rabb Gallery, Museum of Fine Arts, 465 Huntington Avenue, Boston, MA
This "not to be missed" exhibition brings together 40 rarely shown French masterworks. They have been pulled from their safe keeping in storage to make a brief but no doubt memorable appearance. The art is particularly fragile because of its easily mussed powdery pigments and light sensitive paper. The warm, pink, and hazy surfaces of Edgar Degas's Landscape (1892) capture fleeting changes in the weather, while Camille Pissarro's Poultry Market at Gisors (1885) bustles with teeming excitement, suggesting the chatter of commerce among townsfolk. These presumably boisterous conversations and facial expression are softened by the light, quick renderings of the artist's pastels.
James Weingrod: For the Trees Contained the Entire Universe They Inhabited
Through August 4
YELLOW PERIL. 60 Valley Street #5, Providence, RI
"If the doors of perception were cleansed every thing would appear to man as it is, Infinite. For man has closed himself up, till he sees all things thro' narrow chinks of his cavern."
-William Blake, The Marriage of Heaven and Hell
Inspired by the sentiments of William Blake's classic celebration of Romantic prophecy and revolutionary fervor, James Weingrod began this evolving new series of paintings, sculptures, and installations over two years ago, when he was participating at the Robert Rauschenberg Residency on Captiva Island, Florida. He was intoxicated by the grain patterns and burrows left behind by insects who had feasted on the insides of a tree near its trunk. He became fascinated by these "over looked creatures" and the tantalizing designs they left behind, considering the latter to be "both singularly and collectively containing the entire universe within their walls, such that they can constitute a structural and visual model of a universe rich with mystery, beauty, and interconnectivity."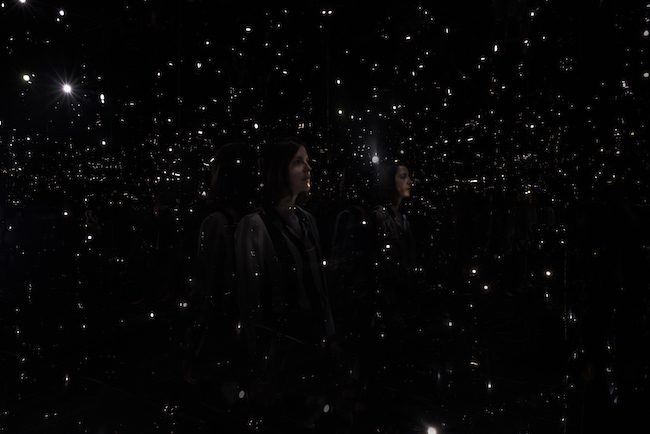 Celestial Infinity Mirror Room: Yayoi Kusama
Through October 28
DeCordova Sculpture Park and Museum, 51 Sandy Pond Road, Lincoln, MA
Popular Japanese contemporary artist Yayoi Kusama has focused on themes of eternity, the sublime, and the cosmos for nearly seventy years. The park will be presenting one of his most acclaimed Infinity Mirror Rooms to the Boston area for the first time. The work creates an immersive environment of celestial wonder; viewers are sure to be transfixed by a vast yet intimate vision of marvelously expanding constellations. Referred to by the artist as a "subtle planetarium," this ten-by-ten foot installation will be on view through the fall.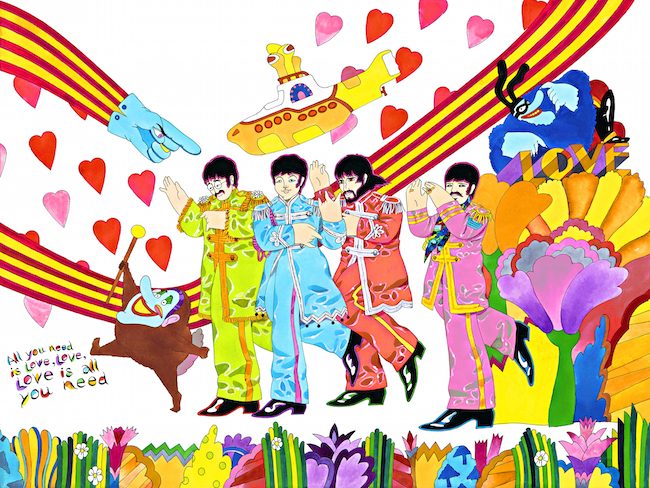 Ron Campbell: The Beatles Cartoon Pop Art
Through July 18
Center for Arts in Natick (TCAN), 14 Summer Street, Natick, MA
A treat for the flower child in us all. The show celebrates the 50th anniversary of the cartoon Yellow Submarine, which is being re-released in theaters. Ron Campbell, the last surviving member of the film's animation team, will be present at a four-day display of Beatles cartoon Pop art – free for all and everything is on sale. Inspired by the music of the Beatles, this 1968 British animated musical comedy fantasy remains a brilliantly colored, ceaselessly playful psychedelic feast for the eyes. It is time to re-experience its wonder. Campbell worked on numerous beloved cartoons, including characters from the Flintstones and Yogi Bear to Scooby Doo, Krazy Kat, and the Jetsons. His former studio was awarded a Peabody and an Emmy, and he shows his work internationally.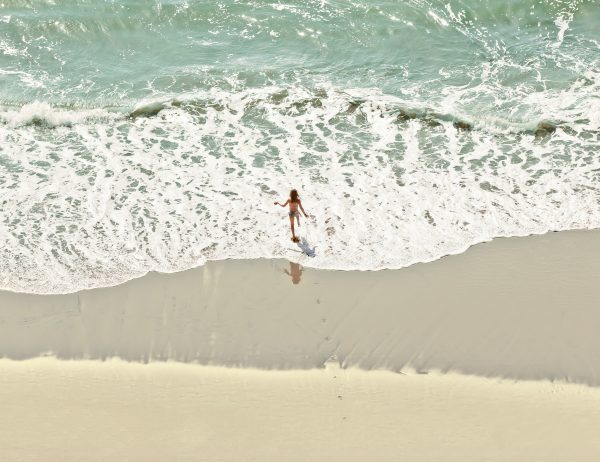 Flight of Fancy
Through September 3
Panopticon Gallery, 502c Commonwealth Avenue, Boston, MA
Celebrating summer in a fanciful way, the Panopticon presents yet another stunning exhibition — a stylish and colorful showing of the work of three masterful artists, each of which brings his or her unique approach to photography. Viewers can't help but question the artificiality of Claire Rosen's images; she causes double takes with her expertly deceptive pictures of exotic birds perched in front of highly ornate wallpaper. Stephen Sheffield collages the unexpected, combining images of men and women with architectural diagrams, electrical circuits, and sheet music. My personal favorite, Kerry Mansfield, excels at aerial photography of coastal California, whisking the viewer away into a dream: gliders fly off of the frame or a child runs into breaking waves.
Nam June Paik: Screen Play
Through August 5
Special Exhibitions Gallery, Harvard Art Museums, 32 Quincy Street, Cambridge, MA
This must-see show is almost entirely drawn from Harvard Art Museums' own collection. It is curated by Mary Schneider Enriquez, Houghton Associate Curator of Modern and Contemporary Art, and Marina Isgro, Nam June Paik Research Fellow, Harvard Art Museums. This grouping of works spans over four decades of the globally celebrated artist's groundbreaking practice. A few of them, pieces of profound importance to the trajectory of his creative process, are being shown for the first time — TV Crown (1965/99) visualizes audio waves moving across the screen of a boxed television set. Often referred to as the founder of video art, this Korean mastermind spent most of his life in the United States, engaged in a diverse multidisciplinary practice that combined several medias, including music, performance, drawing and painting, sculpture, video, and broadcast television.
Diana Thater
Through October 8
ICA Watershed, 256 Marginal Street, Boston, MA
"An immersive underwater environment inaugurates the ICA Watershed." Images of swimming dolphins are being beamed across the ceiling, walls, and floors of the ICA's newest acquisition in East Boston. An artist featured in the 56th Venice Biennale as well as several Whitney Biennales, Diane Thater will be the first of many to show in the 15,000-square-foot raw industrial space. Her captivating installation, Delphine, thoughtfully responds to this newly renovated former copper pipe factory along with its coastal locale. Produced in Kenya in 2016 and 2017, a second video installation, A Runaway World, is being shown on free standing screens, designed by Thater. It focuses on the lives of species on the brink of extinction and the economies that have put them in danger.
Candice Breitz: Love Story
Through January 21
Richard and Nancy Lubin Gallery, Museum of Fine Arts, 465 Huntington Avenue, Boston, MA
Candice Breitz's Love Story (2016) is an immersive multi-channel video installation done in two parts. Upon entering, viewers are immediately presented with two popular Hollywood stars sitting in front of a green screen acting out gripping and emotional stories. Julianne Moore and Alec Baldwin perform the narratives of displaced refugees — stories that are told in first person by the individuals, themselves, on six smaller screens in the second room of the exhibition. The people talking about their lives include a competitive swimmer from war-torn Syria, a transgender activist from India, and an atheist from Somalia. The contrast between the two experiences — Hollywood vs reality — is astounding. The work draws attention to our obsession with fiction and our indifference to the experiences of those who live in real peril.
Life, Death, and Revelry
Through September 3
Hostetter Gallery, Isabella Stewart Gardner Museum, 25 Evans Way, Boston, MA
The centerpiece of this rare exhibition is truly distinctive: the Farnese Sarcophagus is a large, elaborately carved rectangular coffin of Pentelic Marble that was first exported from Athens to Rome in late Severan period, between circa 222 to 235 AD. It depicts exquisitely carved satyrs and maenads gathered in revelry and harvesting grapes. For the first time in over 100 years, the work has been moved from its home in the Palace Courtyard to the Hostetter Gallery, where it can be viewed  in all its glory. The exhibition includes details about  the work's journey from Rome to Boston, and information that explores the work's cultural influence since its rediscovery in the early modern era.
Taryn Simon: A Cold Hole Assembled Audience
Through May 26
MASS MoCA, 1040 MASS MoCA WAY, North Adams, MA
In one of Simon's two ambitiously assembled installations, brave viewers can become part of the spectacle by jumping into a shockingly cold, dark, and icy water hole — while others view them through a cinemscopic aperture in an adjacent gallery. This ground -breaking artist "activates the rituals of applause and the cold water plunge, examining individuals' campaigns for public admiration, the status of physical community spaces in the digital age."
"Cold water plunges — on holy days, as viral stunts, or as solitary strategies for personal reset — have a long history of notable participants. Apache leader Geronimo employed cold-water immersion to prepare boys for manhood and battle. Russian President Vladimir Putin observed the tradition of reenacting Christ's baptism by plunging into cold water on Epiphany, instead of watching President Donald Trump's inauguration."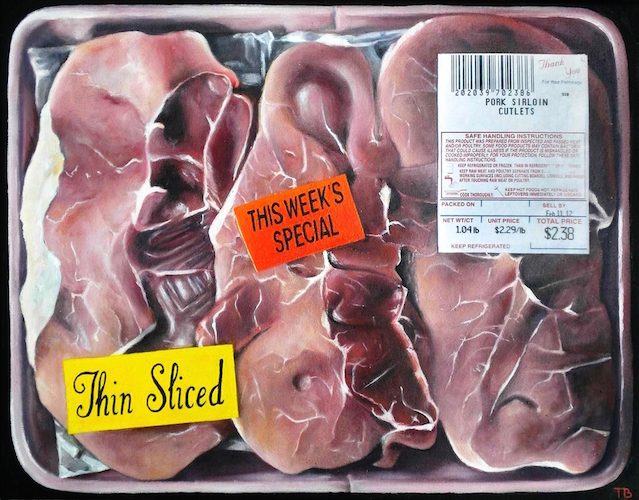 Tess Barbato
Through August 4
Krikorian Gallery, Worcester Center for Crafts, 25 Sagamore Road, Worcester, MA
A young master of Realist oil painting, who lives and works out of Worcester, MA, Tess Barbato depicts the mundane with skillful precision. Rolls of shimmering nickels, folded bills, and prescription bottle caps are the unlikely subjects of her transfixing pictures. In her paintings, unsettlingly close perspectives reveal the most unexpected details.
Liminal
Through July 21
Cynthia Reeves, The Barn at 28 Main Street, Walpole, NH
This photography show features the work of German photographer Georg Küttinger and Vancouver-based artist David Burdeny. Its theme is the depiction of interstitial moments of transformation, such as the intersection of seashore and land, waterfall and pool, roadbed and mountainside. The photographers are both avid globetrotters who spend their time in activities such as "awaiting a luff of wind to riffle the water's still surface" or observing the "thunderous cascades of water tumbling into the river below." Burdeny says that he spends countless hours sitting patiently, eyeing an unusual vista while waiting for dusk's perfect light. The show is a must see accumulation of their tireless efforts.
– Aimee Cotnoir
---
Theater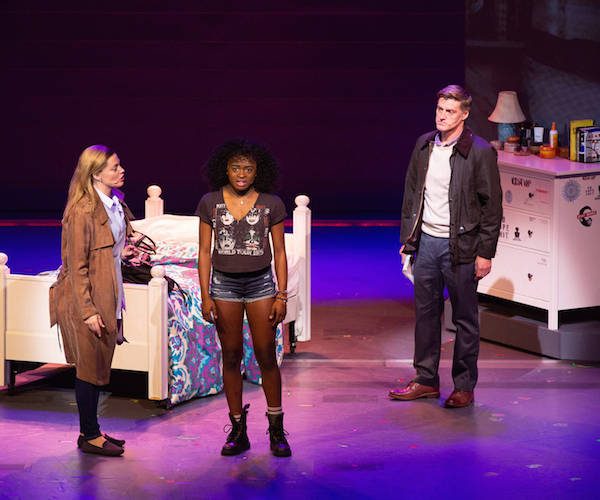 Jagged Little Pill Music by Alanis Morissette & Glen Ballard. Lyrics by Alanis Morissette. Book by Diablo Cody. Music Supervision, Orchestrations, and Arrangements by Tom Kitt. Choreographed by Sidi Larbi Cherkaoui. Directed by Diane Paulus. Staged by the American Repertory Theater at the Loeb Drama Center, 64 Brattle St., Cambridge, MA, through July 15.
This world premiere musical features "an original story inspired by the themes and emotions laid bare in Alanis Morissette's Grammy Award-winning album that introduced beloved anthems, including "Ironic," "You Oughta Know," and "Hand In My Pocket." The narrative follows a family grappling with uncomfortable truths about many of the urgent issues deeply affecting our communities and our world today." Book by Academy Award-winning screenwriter Diablo Cody (Juno). Arts Fuse review
The Chronic Single's Handbook, written and performed by Randy Ross. In a Somerville, MA location (check the website) through September 22.
Novelist and fringe festival veteran Randy Ross was among the Bostonians selected by Airbnb to offer "high quality experiences" to visitors and residents of the Boston area. He is performing this piece in his living room — which gives a whole new meaning to 'intimate' theater. "The show: A chronically-single guy takes a trip around the world hoping to change his luck with love. An unflinching look at how men feel about sex, love, marriage, and massage parlors. Adult situations, adult language, and more adult situations including a visit to a body spa named 'The Curious Finger.'"
Macbeth by William Shakespeare. Directed by Melia Bensussen. Staged by Shakespeare and Company in the Tina Packer Playhouse, Lenox, MA, through August 5.
Shakes & Co veterans Jonathan Croy and Tod Randolph take the helm as Macbeth and Lady Macbeth, "two of Shakespeare's most notorious anti-heroes." Interesting: Mary McCarthy saw them as the Bard's most perfect depiction of a middle class couple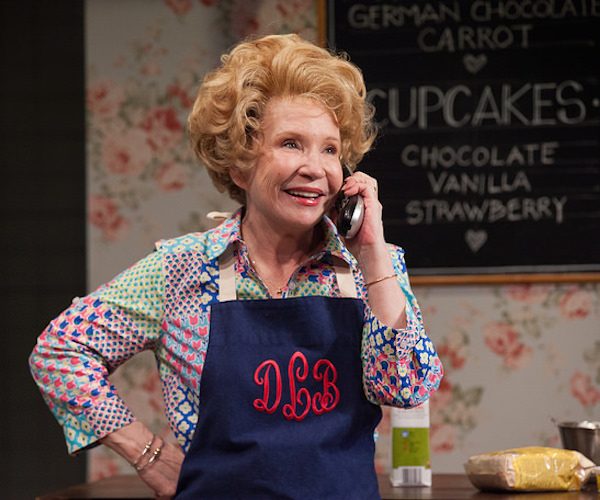 The Cake by Bekah Brunstetter. Directed by Jennifer Chambers. Staged by Barrington Stage Company at the St. Germain Stage through July 15.
Start with an excellent script by accomplished playwright and television writer Bekah Brunstetter. Add a director — Jennifer Chambers — and lead actor — Berkshire favorite Debra Jo Rupp — who were both involved with the play's development since its beginnings at the Ojai Playwrights Conference in California. Stir in Barrington Stage Company's excellent team of designers and some gifted cast members and, voilà, you have The Cake, a smart, stinging, and eerily timely comedy that feels timeless. Arts Fuse review
Morning After Grace by Carey Crim. Directed by Regge Life. Staged by Shakespeare & Company Elayne P. Bernstein Theatre, Lenox, MA, through July 15.
Morning After Grace is a charming play that initially seems to be a romantic comedy set in a gated community in Florida. But, by its end, the script turns out to be about longing and loss and betrayal and hope. That dramatist Carey Crim manages to achieve all that in the space of less than two hours is testament to her good ear and nimble use of language, as well as her compassion for her three characters, whose affection for each other is also noteworthy and welcome. Arts Fuse review
Cato & Dolly by Patrick Gabridge. Presented by the Bostonian Society at the Old State House​, Boston, MA, through September 29.
This script, commissioned specifically for the Old State House's Through the Keyhole exhibition, "reveals life behind the door of the Hancock House, Governor John Hancock's 18th ​c​entury Beacon Hill home. In addition to viewing the historic door​ itself, on public view for the first time in decades, ​visitors to Through the Keyhole will experience ​the new 20-minute play which offers a glimpse of everyday life behind the Hancock door through the eyes of those who lived there: ​​Cato Hancock, an enslaved person in the Hancock household and ​Dolly Hancock, John Hancock's wife and First Lady of Massachusetts​."
The Taming by Lauren Gunderson. Directed by Juliet Bowler. Staged by Hub Theater Company at Club Cafe, 209 Columbus Ave, Boston, MA, through July 28.
The Boston premiere of a political lampoon by an African-American dramatist that has been making the rounds at regional theaters. "A beauty queen, a right-wing politician and a liberal activist are locked in a hotel room on the eve of the Miss America pageant—what could possibly go wrong? Inspired by Shakespeare's The Taming of the Shrew, the play is a hilarious satirical skewering of American politics that will leave folks from both sides of the aisle rolling in it!"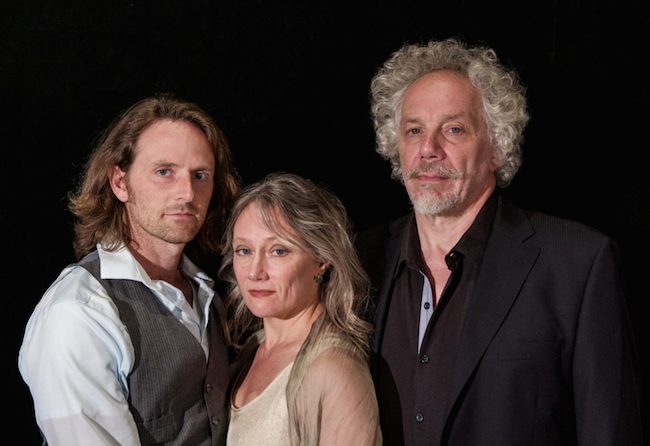 Creditors by August Strindberg, adaptation by David Greig. Directed by Nicole Ricciardi. Staged by Shakespeare & Company in the Elayne P. Bernstein Theatre, Lenox, MA, through August 12.
Who can pass up one of Strindberg's acidic power struggles among men and women during the summer? He wrote this script right after Miss Julie, and thought it was a better play — "three persons, one table, two chairs, and no sunrise."
Dark Room by George Brant. Directed by Olivia D'Ambrosio. Staged by Bridge Repertory at the Multicultural Arts Center, 41 Second Street, Cambridge, MA, July 27 through August 16.
A play based on the life and art (black and white photography) of Francesca Woodman, a prolific prodigy who died by suicide in 1981 at the age of 22."This world premiere production will feature an epic cast of 24 women, and original movement devised by Doppelgänger Dance Collective."
A Midsummer Night's Dream by William Shakespeare. Directed by Danielle Fauteux Jacques. Staged by Apollinaire Theatre Company at PORT Park, 99 Marginal Street, Chelsea, MA, through July 29.
"Midsummer Night's Dream will be staged environmentally in PORT Park, with the audience moving as we escape to the forest." Let's all hope we all make it out on one piece. Some ass heads don't come off so easy.
Five Times in One Night by Chiara Atik. Directed by R. J. Tolan. Staged by Wellfleet Harbor Actors Theatre at the Julie Harris Stage, Wellfleet, MA, through July 20.
Political correctness seems to have killed the sex farce, once a staple of summertime fare. This might be an attempt to re-invent it. "Over the centuries, few things have wielded such power over mankind as the promise of a great romp between the sheets. Five Times in One Night wittily depicts five couples discovering truths about themselves while navigating the rocky terrain of romance. From Adam and Eve to the only humans left on a post-apocalyptic planet (with stops in the 12th century and the modern day) Five Times in One Night explores joy, excitement, danger, and disappointment in a funny and revealing quintet of short plays."
Artney Jackson by James Anthony Tyler. Directed by Laura Savia. Staged by the Williamstown Theatre Festival on its Nikos Stage, Williamstown, MA, through July 22.
A world premiere of comedy in which title character "is a devoted mentor, a respected employee at the local cable company, and an enthusiastic teller of 'dad jokes.' After twenty-five years, he is finally up for promotion, and he can almost taste the possibility of becoming a manager. Over the course of one week, Artney's decades-old routine is shattered when his son makes plans to move out of their home, the higher-ups test his resolve to lead, and co-workers show their true colors."
Henry IV by William Shakespeare. Directed by Jessica Ernst. Staged by Praxis Stage at Danehy Park (entrance at 99 Sherman Street), North Cambridge (off of Rindge Ave), Cambridge, MA, through July 22. At Longfellow Park on Mount Auburn St., Cambridge, MA, July 25 through 29.
"A timeless story of political power plays, social unrest, and the weight of family expectation. How do you know if a ruler's power is legitimate? Who makes the call, and what happens if the answer is no? When you find yourself in a destabilized world, what part do you play? Kings and clowns tackle these questions in one of Shakespeare's best-loved histories."
Richard III by William Shakespeare. Directed by Steven Maler. Staged by Commonwealth Shakespeare Company on the Parkman Bandstand, Boston Common, Boston MA, July 18 through August 5. (free)
Shakespeare's searing drama chronicles the ruthless ascension of a king and the devastation he leaves in his wake as he gains power over the realm. Featuring stage, film, and television actor, Faran Tahir as Richard III.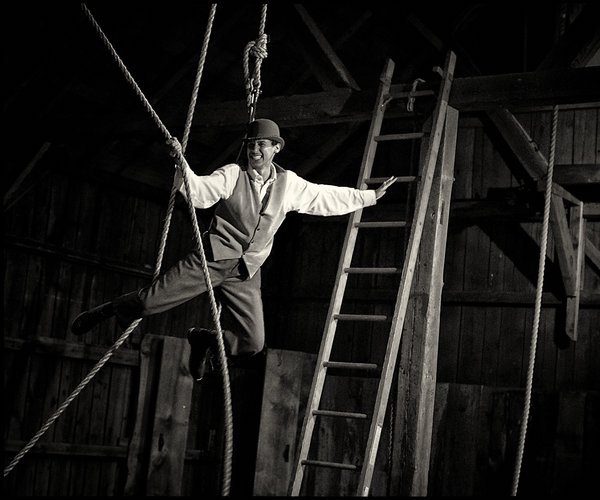 We The People, Double Edge Theatre's Summer Spectacle, written and performed by Double Edge Theatre, Ashland, MA, July 18 through August 19.
"Through this work, the artists of Double Edge examine how to define evolving communities, beyond what is dictated by the loud and often overpowering voices and forces of society. The audience will walk freely between intimate installations where characters from nature, history, and imagination create and inhabit lyrical, integrated worlds. We The People is a traveling rumination on finding freedom through creativity, a profound relationship with the land, and a curiosity and reverence for past generations."
Sixth Annual Mad Dash, staged by Fresh Ink Theatre at the Lyric Stage, 140 Clarendon Street, Boston, MA, July 21.
"It's a wild and wacky event that brings together the Boston theatre community to write, rehearse, and mount an evening of new work in a single day."
Leftovers by Josh Wilder. Directed by Summer L. Williams. Staged by Company One Theatre at the Strand Theatre, 543 Columbia Road, Boston, MA, July 21 through August 18.
"Jalil and Kwamaine just want their family to be "Cosby Show Happy," but that kind of life doesn't seem to be in the cards—until an enormous dandelion sprouts in front of their South Philly home and wishes start falling from the sky. Seizing the possibility of no longer feeling like the city's leftovers, the brothers begin to dream their way out of the cycle of poverty that has governed their lives, and find themselves on an adventure they never could have imagined."
FRINGEPVD, presented by The Wilbury Group in collaboration with WaterFire Providence, the Steel Yard, and community partners throughout Providence, RI. In performance spaces throughout Olneyville, Providence, RI, July 30 through August 4.
Let's Fringe! A gathering of fringe performers and performances too numerous to list. Head to the website to check out all the acts and the various venues. Why is there nothing like this in Boston? Could it be there is no fringe anymore — just mainstream and wanna-be mainstream? Just wondering …
Mary's Wedding by Stephen Massicotte. Directed by Colette Robert. Staged by the Chester Theatre Company at the Chester Town Hall, Middlefield Road in Chester MA, July 26 through August 5.
"When Mary and Charlie find themselves sheltering from a storm in the same barn, they don't yet realize their chance meeting will change their young lives. The tale of a great love told in the shadow of the Great War."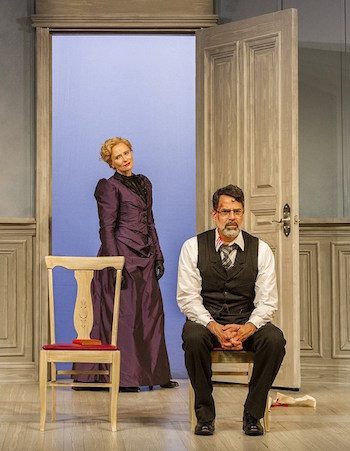 A Doll's House, Part 2 by Lucas Hnath. Directed by Joe Calarco. Staged by Barrington Stage Company at the Boyd-Quinson MainStage, Pittsfield, MA, through July 28
"In the final scene of Ibsen's 1879 ground-breaking masterwork, Nora Helmer makes the shocking decision to leave her husband and children and begin a life on her own. A Doll's House, Part 2 dares to wonder what Ibsen's Nora has been up to since she slammed the door." Arts Fuse review
The Chinese Lady by Lloyd Suh. Directed by Ralph B. Peña. A Barrington Stage co-Production with Ma-Yi Theater Company at the St. Germain Stage at the Sydelle and Lee Blatt Performing Arts Center (36 Linden Street), Pittsfield, MA, through August 11.
"In 1834, Afong Moy is brought to the United States from Beijing and put on display for the American public as the "Chinese Lady." For many years, she performs in a side show that both defines and challenges her own view of herself. Inspired by the true story of America's first female Chinese immigrant," this script "spins a tale of dark poetic whimsy in this piercing portrait of America as seen through the eyes of a young Chinese woman."
Lempicka, Book and lyrics by Carson Kreitzer. Music by Matt Gould. Choreographed by Raja Feather Kelly. Directed by Rachel Chavkin. On the Williamstown Theatre Festival's MainStage, Williamstown, MA, July 20 through August 1.
The world premiere of a musical "about aristocrat Tamara de Lempicka (Espinosa) and her beloved husband Tadeusz, who are forced to flee Russia and its Revolution and make a new life. In the rising tide of fascism, Tamara takes to painting to survive, and when she meets the free-spirited Rafaela, a prostitute on the fringes of Parisian society, she's torn between the life she cherishes with her husband and the passion, ambition, and possibility awoken in her by her new muse."
Seared by Theresa Rebeck. Directed by Moritz von Stuelpnagel. On the Williamstown Theatre Festival's Nikos Stage, Williamstown, MA, July 25 through August 4.
A new comedy fit for the appetite of foodies? "Chef Harry is a genius in the kitchen; his scallops are the 'it' dish in Brooklyn. His business partner, Mike, wants to expand their restaurant, but Harry sees that as selling out. When a shrewd consultant is brought in to make the case for expansion, Harry boils over. Can their most devoted employee help to put the lid back on? "
— Bill Marx
---
Dance
REACH! 2018
Wednesday, July 25 from 7-8 p.m.
Bishop Allen Drive Lot #5 (behind H-Mart)
Cambridge, MA
Boston University presents its annual REACH dance program, featuring 15 teen apprentices, 3 college interns, and 4 professional dancers. Head to the parking lot behind H-Mart in Cambridge's Central Square for this lively outdoor performance boasting a myriad of dance styles choreographed by the program's teens, college students, and professionals, alongside REACH favorites from the last few decades.
QUARRY DANCE Vll
July 27-29
Canney's Pit in Lanesville
Gloucester, MA
Windhover Performing Arts Center presents Quarry Dances, an annual event that has enlivened various quarries throughout the Cape Ann area for the past six years. This year, Windhover has partnered with MARS to present Quarry Dance Vll on the grounds of the late renowned American sculptor Paul Manship.
Dušan Týnek Dance Theatre once again performs a new site-specific modern dance in and around Canney's Pit, the largest quarry on the site that features ledges, cliffs, and stunning views, with choreographic themes inspired both by the local scenery and Manship's sculptures. Performances are free and open to the public.
And further afield…
Great Friends Dance Festival
July 18-22
St. Michaels Country Day School
Newport, RI
Island Moving Company once again presents its Great Friends Dance Festival. This year's performances celebrate five visiting dance companies, including headliner STAYCEE PEARL dance project. Based out of Pittsburgh, PA the STAYCEE PEARL dance project (SPdp) presents themes often inspired by social/political world issues and occasionally examines the works of celebrated legendary and contemporary artists of the African Diaspora.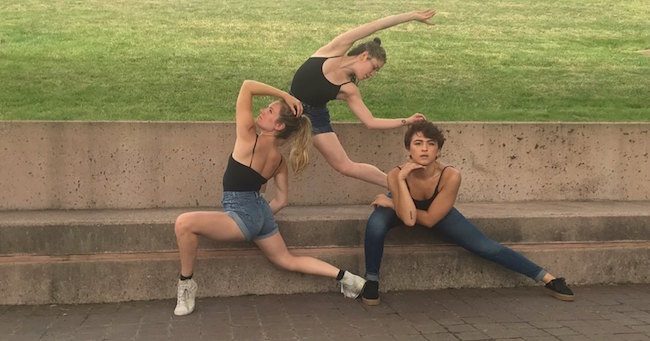 National Dance Day: Waves
July 28 at 7 p.m.
Mortensen Riverfront Plaza
Hartford, CT
For the Fuse's Connecticut followers, be sure not to miss this upcoming celebration of National Dance Day. The Dance Collective presents Waves, a performance highlighting female choreographers from across the United States: Ashley Carter & Vanessa Martinez de Banos of Double Take Dance, Uma Shannon, Kristen Schranze, Jane Krantz, Rosanna Karabestos, Fran Fuller, and Kristen Delillo. For those looking to participate, arrive early at 5 p.m. to learn and perform the official National Dance Day routine, followed by a kids' contemporary dance class (6 p.m.) on stage before the show. This event is free and open to the public.
— Merli V Guerra
---
Classical Music
Wang plays Beethoven
Presented by Tanglewood Music Festival
July 15, 2:30 p.m.
Koussevitzky Shed, Lenox, MA
Yuja Wang returns to Tanglewood, playing Beethoven's epic Piano Concerto no. 1. The program also includes Mendelssohn's sunny Italian Symphony and Leonard Bernstein's stirring Chichester Psalms. Andris Nelsons conducts.
The Planets
Presented by Boston Landmarks Orchestra
July 18, 7 p.m.
Hatch Shell, Boston, MA
BLO's opening night culminates in Holst's great orchestral suite. Before that come pieces by Elgar, Debussy, and Gonzalo Grau.
West Side Story and More…
Presented by Newport Music Festival
July 20, 8 p.m.
The Breakers, Newport, RI
NMF marks Leonard Bernstein's centennial with a wide-ranging program that encompasses music from West Side Story alongside less familiar works like the early Seven Anniversaries and the song cycle I Hate Music!. Göran Marcusson is the soloist in Halil, which you can also catch (in its original, orchestral version) the following night at Tanglewood (see below).
Rowe plays Bernstein
Presented by Tanglewood Music Festival
July 21, 8 p.m.
Koussevitzky Shed, Lenox, MA
Boston Symphony principal flute Elizabeth Rowe is the featured soloist in Leonard Bernstein's alluring flute-and-orchestra nocturne, Halil. Herbert Blomstedt leads further works by Mozart (Symphony no. 34) and Haydn (the Nelson Mass).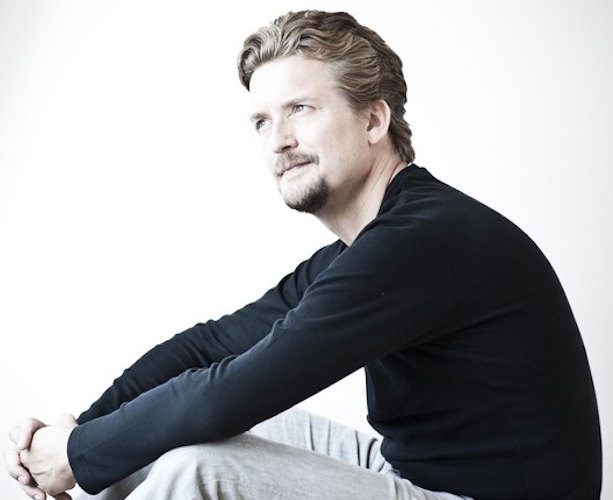 Tetzlaff plays Sibelius
Presented by Tanglewood Music Festival
July 22, 2:30 p.m.
Koussevitzky Shed, Lenox, MA
One of the day's most probing violinists, Christian Tetzlaff, plays Sibelius's brooding, enigmatic concerto. On the podium is one of the BSO's most reliably excellent guest conductors, artistic partner Thomas Adès, who also conducts the Sibelius Fifth Symphony plus the Suite from his opera Powder Her Face.
50th Anniversary Season-Closing Concert
Presented by Newport Music Festival
July 22, 7 p.m.
St. Mary's Church, Newport, RI
The NMF wraps up its anniversary season with grand choral program featuring Pergolesi's Stabat Mater and Vivaldi's Gloria.
The Barber of Seville
Presented by Boston Midsummer Opera
July 25, 27, and 29, 7:30 p.m. (3 p.m. on Sunday)
Mosesian Center for the Arts, Watertown, MA
BMO presents Rossini's comedy for its 2018 season. Susan Davenny Wyner conducts; the cast includes Robert Balonek in the title role, Theo Lebow as Count Almaviva, and Alissa Jordheim singing Rosina.
Festival of Contemporary Music
Presented by Tanglewood Music Festival
July 26-31, times vary
Seiji Ozawa Hall, Lenox, MA
This year's FCM, curated by BSO artistic partner Thomas Adès, has a decidedly European bent. Among the highlights are performances of pieces by Per Nørgård (Voyage into the Golden Screen on July 26; String Quartet no. 10 on the 29th), Jonathan Harvey (String Quartet no. 3 on the 27th), and Gerald Barry (Sextet, on the 29th). Piece by two Americans – Sean Shepherd and Andrew Norman – round out an enticing Prelude Concert on the 28th and Adès conducts the Music Center Orchestra in a dazzling final concert on the 30th that includes his own In Seven Days (with pianist Kirill Gerstein) and Witold Lutoslawski's magnificent Symphony no. 3.
— Jonathan Blumhofer
Emerson String Quartet with Colin Carr, cello
July 15 at 5 p.m.
Rockport Music Festival, Shalin Liu Performance Center, 37 Main Street, Rockport, MA
On the program: Beethoven's String Quartet No. 13 in B-flat major, Op. 130 (no fugue) and Schubert's String Quintet in C major, D. 956.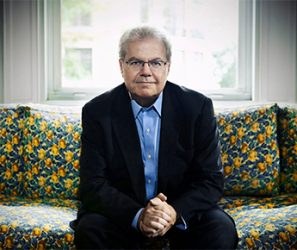 All-Mozart Program
July 18 at 8 p.m.
At Tanglewood, Ozawa Hall, 297 West Street, Lenox, MA
On the program, which features violinist Pamela Frank and pianist Emanuel Ax: Violin Sonata No. 10 in B-flat, K.378; Violin Sonata No. 9 in F, K.377; Piano Sonata No. 15 in F, K.533; Violin Sonata No. 13 in B-flat, K.454.
The Fleisher-Jacobson Piano Duo
July 19 at 8 p.m.
At Tanglewood, Ozawa Hall, 297 West Street, Lenox, MA
The program features Leon Fleisher and Katherine Jacobson, the program includes Mozart's Piano Concerto No.12 in A, K.414, arranged for solo piano, string quartet, and double bass; J.S. Bach (arr. Brahms) Chaconne in D minor for the left hand; Leon Kirchner's L.H.; Ravel's La Valse, for piano four-hands by Lucien Garban." The occasion for the concert: Fleisher's 90th birthday.
Cellist Jonah Ellsworth and pianist Michael Bukhman
July 26 at 7:30 p.m.
Walnut Hill School/Delbridge Center, 12 Highland Street, Natick, MA
Foundation for Chinese Performing Arts presents a program that includes: Claude Debussy's Sonata for Cello and Piano in D Minor; Franz Schubert's Sonata in A Minor for Arpeggione and Piano, D. 821; Robert Schumann's Adagio and Allegro for cello and piano, Op 70; César Franck's Cello Sonata in A Major.
— Susan Miron
---
Roots and World Music
Loïca & Ezekiel's Wheels
July 17
Danehy Park, Cambridge, MA
North Cambridge's Danehy Park is the site of an excellent free Passim-presented Tuesday night concert series this summer. This edition pairs klezmer greats Ezekiel's Wheels with the pan-South American Loïca.
Tish Hinojosa
July 17
Club Passim, Cambridge, MA
When the Arts Fuse talked with Tex-Mex songstress Hinojosa two years ago, the question of her infrequent recent recorded output discussed. Now the long-promised LP West has come out, and it's a strong batch of country-folk.
Eguie Castrillo y Orquesta Mar del Norte
July 19
O'Day Park, South End, Boston, MA
The free Berklee-sponsored Tito Puente Latin Music Series continues with some thunder courtesy of Berklee professor and percussion master Castrillo and his band, who'll pay tribute to the golden years of salsa.
Del McCoury Band
July 21
City Winery, Boston, MA
In 1968 a promising young bluegrass singer named Del McCoury, fresh off a stint with Bill Monroe's Bluegrass Boys, released an album on the Arhoolie label called Del McCoury Sings Bluegrass. 50 years later he and his sons lead what few would dispute would be among the finest bluegrass band of this or just about any other era. They've paid tribute to Del's classic LP on their new record,, Del McCoury Still Sings Bluegrass.
Festival Betances
July 21-22
Villa Victoria, South End, Boston, MA
50 years ago, Inquilinos Boricuas en Acción was formed to address the needs of the Latino population of the South End. Today the IBA continues its mission, through both the Villa Victoria housing complex and the IBA's myriad cultural programming. The organization celebrates the anniversary with its free annual Festival Betances, two days of Latin music, food, and culture.
Lowell Folk Festival
July 27-29
Lowell, MA
The annual weekend of free music and food from around America and the world returns. Among the groups to watch out for: Big Country Bluegrass, Cajun honky tonkers Kyle Duval and the Dixie Club Ramblers, the Greek Rebetiko Trio, the Afghan music of Salar Nader and Mustafa Saeed, and the Afro-Colombian jams of Tribu Baharu. Disclaimer: This writer worked as a freelance bio writer for the Festival's producing partner.
— Noah Schaffer
---
Rock, Pop, and Folk
July 19
(doors at 7, show at 8)
Singer/keyboardist Courtney Swain and guitarist Ben Levin formed Bent Knee at Berklee College of Music in 2009. Since releasing its debut in 2011, the sextet has recorded three more albums, including the Independent Music Awards-nominated
Shiny Eyed Babies
. 2017 saw the release of
Land Animal
and Boston Music Awards nominations for Alternative/Indie Artist of the Year and Female Vocalist of the Year. Praise for the group's work has come local media as well as
Consequence of Sound
,
The Wall Street Journal
, and
NPR
. Bent Knee's 2018 tour has taken them to Italy, Germany, and the Netherlands and will transverse the United States and include stops in Canada. Their date at The Sinclair
on Thursday
will include a preview of forthcoming material.
July 21
(doors at 7, show at 8)
In his 20-year recording career, Toronto-born guitarist Anthony Gomes has placed five albums in the top 10 of the Billboard Blues Albums chart. His 2008 release
Live
debuted at number one. Gomes was the winner in the Best Musician (Performance) category at the
2017 European Blues Awards
. He is also the founder of
Music Is the Medicine
, a non-profit organization that benefits children with cancer, autistic young adults, and veterans suffering from PTSD.
On Saturday
, the musician and philanthropist returns to 9 Wallis, where he played a sold-out gig last November.
July 24

(doors at

8:30

, show at 9)
Body/Head consists of Sonic Youth's Kim Gordon and fellow electric guitarist Bill Nace. Formed in Northampton, MA, the experimental duo has released two EPs and three LPs — including The Switch, which came out on July 13 — in the past five years. Gordon and Nace will be at Great Scott on

July 24

with Gunn-Truscinski Duo, which includes Steve Gunn on guitar.
July 27
 (doors at 7, show at 8)
George Frayne IV assumed the stage alias Commander Cody and recorded several albums throughout the 1970s as leader of His Lost Planet Airmen. The band's unique style was an amalgamation of rock 'n' roll, country, western swing, and rockabilly. Commander Cody has toured and recorded throughout subsequent decades, but will always be best known for his 1972 top 10 version of the 1955 song "Hot Rod Lincoln." Frayne now commands His Modern Day Airmen, with whom he will perform at 9 Wallis on
July 27
.
July 28
(doors at 7, show at 8)
Formed by brothers Chris and Rich Robinson in Atlanta, GA, in 1984, The Black Crowes' version of Rolling Stones, Faces, and Little Feat-style rock 'n' roll became an unlikely recipe for multi-platinum success in the early 1990s. Chris has fronted his eponymous Brotherhood since 2002 to serve as an outlet for the space between the Crowes' frequent break-ups and reformations. He and his bandmates will bring about a state of classic rock nirvana at The Cabot on
July 28
.
–Blake Maddux
---
Author Events
Ayọ̀bámi Adébáyọ̀
Stay with Me
July 17 at 7 p.m.
Brookline Booksmith, Coolidge Corner MA
Free
A Nigerian writer reads from her award-winning novel (now released in paperback) that "gives voice to both husband and wife as they tell the story of their marriage – and the forces that threaten to tear it apart."
Steve Almond
Bad Stories: What the Hell Just Happened to Our Country
July 20 at 7 p.m.
Brookline Booksmith, Coolidge Corner MA
Free
After the catastrophe of the 2016 election, acclaimed teacher and fiction writer Steve Almond had to get to the bottom of the upheaval. Using models from literary sources from Melville to Bradbury, he analyzes the kinds of narratives — what he calls bad stories — that brought us to this point.
Amber Tamblyn
Any Man: A Novel
July 24 at 6 p.m. (doors open at 5:30)
Brattle theatre, Cambridge MA
$18.75 with book, $5 without
In this suspenseful and provocative new novel, Amblyn blends poetry and prose to give voice to rape victims and explain how society perpetuates a culture of sexual abuse.
Ottessa Moshfegh
My Year of Rest and Relaxation
July 26 at 7 p.m.
Harvard Book Store, Cambridge MA
Free
Moshfegh is one of the most acclaimed writers of our time. Her latest novel concerns a young urban woman who seemingly has everything in life that should make her happy but yet is haunted by a sense of emptiness and failure.
— Matt Hanson