A quartet of standout movies, the best of the just ended Provincetown Film Festival.
By Tim Jackson
At last weekend's Provincetown Film Festival the Audience Award for Best Narrative Feature went to And Breathe Normally and the Best Documentary Feature to Time For Ilhan. Here is the rundown on a quartet of standout movies that were, for me, the best of the fest.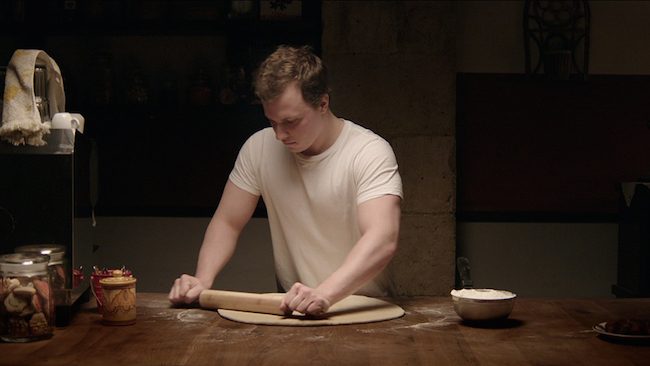 The Cakemaker, directed by Ofir Raul Graizer, won for Best First Narrative Feature. (Opens on July 6 at the Kendall Square Cinema)
The film screened in May at the Museum of Fine Arts; it is a haunting tale about a German pastry chef who has a part-time lover, Oren, an older Israeli businessman who visits the young chef regularly during business trips to Germany. A gifted baker, Thomas (Tim Kalkhof) is soft-spoken, private, and has few apparent friendships. One day, Thomas decides to travel to Israel to visit his lover, even though Oren is a closeted gay man married with a child.
Upon arriving, Thomas discovers his lover has recently died in a car accident. Needing emotional closure, he befriends Oren's widow, Anat, though he keeps his affair with her husband a secret. The two grow close. Anat (French-Israeli actress Sarah Adler) defies dietary rules that decree that the café she owns serve only kosher food; she begins to serve Thomas's wildly popular pastries. The narrative's cultural conflicts and sexual tensions lead to a sudden and ambiguous ending, which turns out to be the perfect conclusion to this psychologically complex, beautifully subdued film.
---
Loveling (release TBA), directed by Gustavo Pizzi, is a Brazilian comedy about a working-class family in Petropolis, near Rio de Janeiro. Its storyline uses somber humor to humanize the daily struggles, small dreams, and uncertain ambitions of Irene, Klaus, and their four sons. Irene is a housewife, her husband Klaus a man filled with quixotic plans about the future.
Director Pizzi cast his own wife, Karine Teles, in the lead and their sons Arthur and Francisco as young twins. One son is obsessed with the tuba; he carries the instrument around in nearly every scene. The oldest son has been accepted to a handball program in Germany; his impending departure is breaking Irene's heart. This is a household whose fate is as ramshackle as the house they live in. The front door is broken; they enter and exit the home via a ladder at the kitchen window. Irene's sister lives with the family to escape her husband's abuse; he periodically appears, contrite and bullying, begging her to return.
Pizzi avoids melodrama, preferring a calm pace and interactions that feel authentic. The son's trip to Germany is the major plot point here; his move out of the community spotlights the sad dreams of those left behind. This is a film whose patient naturalism and quiet humor is at the service of a memorable portrait of the quiet desperation of ordinary life.
---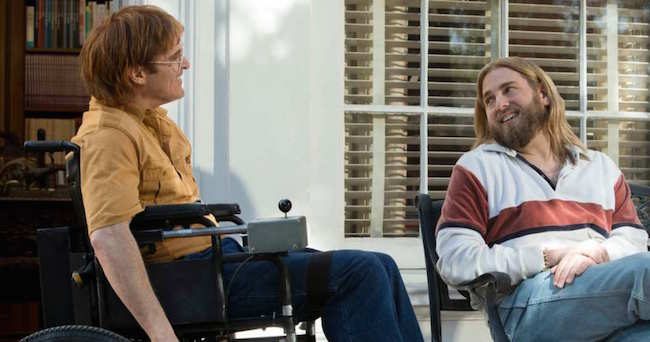 According to his obit in the New York Times, the late musician, artist, and cartoonist John Callahan's answering machine played this message: "This is John, I'm a little too depressed to take your call today. Please leave your message at the gunshot." It is a typical example of the macabre humor the Portland-based Callahan (1951-2010) supplied in his widely distributed cartoons. Director Gus Van Sant's film about the man's life, Don't Worry, He Won't Get Far on Foot (in select theaters, July 20), is a terrific ensemble piece that examines recovery and self-reliance through a funhouse lens. Once again, Joachim Phoenix gives a riveting performance, this time as Callahan. At 21, Callahan was already an over-the-top drinker. Egged on one night by his friend Dexter, (played by an appropriately gonzo Jack Black), and after endless rounds of boilermakers, Callahan drove into a telephone phone pole at 90 mph. The movie avoids showing us the crash (budget limitations or good taste?). Callahan's spine was severed, leaving him a quadriplegic. Dexter escaped with minor injuries.
The film begins with Callahan attending an AA meeting where Corky (Kim Gordon, also singer and bassist for Sonic Youth) is delivering a monologue to the group. It is so low key that I thought this was going to be part-documentary. Another member, a heavy-set proud Southerner named Reba, (played by singer Beth Ditto of the band Gossip) is impatient with Callahan's self-indulgent sob stories. Others in the gathering include a silent and seething ex-vet played by Marc Webber and a dour, wet-eyed Udo Kier.
The group is sponsored by Donnie, a rich, gay alcoholic with Jesus hair and trim beard (played wonderfully by a nearly unrecognizable Jonah Hill) who is a gentle but firm moderator. Actress Rooney Mara (Phoenix's current girlfriend) plays Callahan's accommodating, part-time lover.
Don't Worry, He Won't Get Far on Foot flashes back and forward in time to flesh out Callahan's emotional ups and downs. We watch him in his wheelchair, zipping recklessly up and down streets and sidewalks. Despite his handicap, and continued struggle with the bottle, he learns to draw by supporting one hand with the other. His relentlessly inappropriate sense of humor eventually earns him praise. The artist's tastelessly devilish cartoons highlight the narrative.
---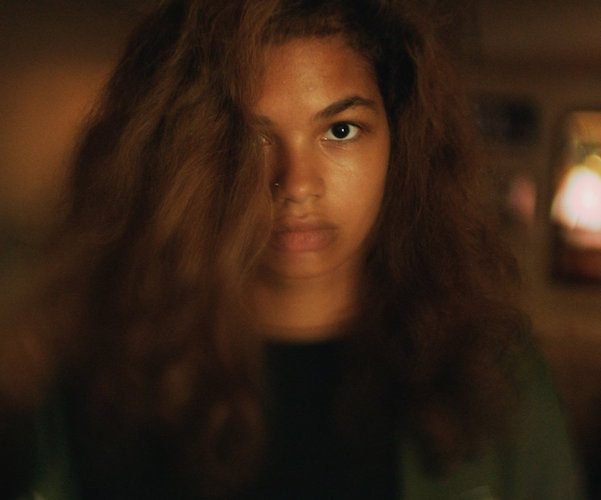 An ensemble of another sort brings Madeline's Madeline (release scheduled for this August) to life. The film was developed through a long process of improvisational work with theater performers. Director Josephine Decker tells the story of Madeline, a troubled young actress (newcomer Helena Howard) who is living in poverty with her single mother (Miranda July). The girl is part of an experimental theater troupe whose creative process includes many theater games, such as embodying animals and abstract movement work.  Its workshops are led by a pregnant and increasingly confused company director named Evangeline (Molly Parker). The details about the play under rehearsal are sketchy, but the physical and monologue work is certainly … intense.
Madeline has the lead, and she is encouraged to let her life inform her character. We don't know anything about her 'character,' but we do see that her home life revolves around relentless conflict. This is a dangerous situation, given that the insecure actress soon overwhelmed by working on the improvisations. Madeline's mother doesn't offer any helpful advice or counsel to her 16-year-old daughter. Racial issues are raised along the way. Madeline is black; her mother is white. Evangeline is white; her boyfriend is black. Conflict is sparked when Madeline flirts with Evangeline's boyfriend one night — her motives are mysterious.
Decker is out to explore a certain vision of theater: that it is a kind of possession. The thespian exercises within the movie's play are exaggerated via optical distortions, awkward compositions, and decontextualized situations. Howard is a brave and gifted young actress who delivers a tour-de-force monologue, a stunning and frightening speech that confuses the line between acting and real life. If you have ever taken an acting workshop, you will recognize the seeds of this film's nightmare vision. Madeline's Madeline is a scary trip down the slippery slope between what's real and what's imagined.
---
Tim Jackson was an assistant professor of Digital Film and Video for 20 years. His music career in Boston began in the 1970s and includes some 20 groups, recordings, national and international tours, and contributions to film soundtracks. He studied theater and English as an undergraduate, and has also has worked helter skelter as an actor and member of SAG and AFTRA since the 1980s. He has directed three feature documentaries: Chaos and Order: Making American Theater about the American Repertory Theater; Radical Jesters, which profiles the practices of 11 interventionist artists and agit-prop performance groups; When Things Go Wrong: The Robin Lane Story, and the short film The American Gurner. He is a member of the Boston Society of Film Critics. You can read more of his work on his blog.