Two great tenor discs have recently been released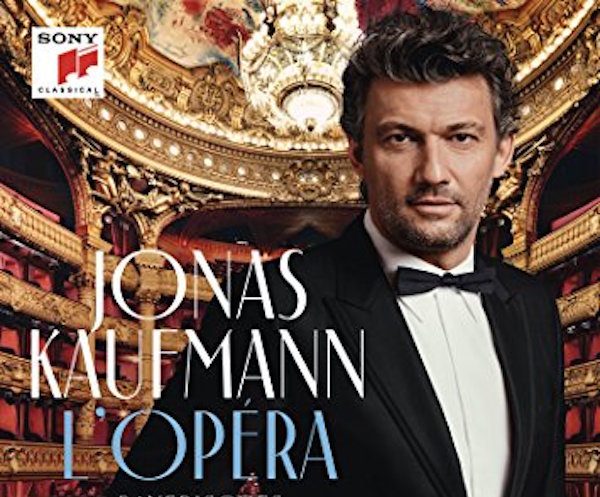 By Jonathan Blumhofer
Tenor Jonas Kaufmann's been in the news of late for his cancellations as much as (or maybe even more than) his singing. L'Opera, his new disc of arias from the French stage, helps you to forget about all that: it's a reminder that his voice is one of the most thrilling before the public and that, in his prime and in good health, he's as brilliant a singer as they come.
You get a sense of this on the disc's very first aria, "L'amour! …Ah! léve-toi, soleil!" from Gounod's Romeo et Juliette. Here, all the Kaufmann trademarks – the burnished warm tone across his whole range, the impeccable diction, the captivating force of the high notes – are on full display.
More of the same is to be found in the album's substantial numbers – "C'est toi, toi qu'enfin je revois!" from Bizet's The Pearl Fishers, "Toi! Vous!" from Massenet's Manon, "Rachel, quand du Seigneur" from Halevy's La Juive, and Enée's "Inutiles regrets!" from Berlioz's Les Troyens. But there's much to admire in the shorter selections, too, especially the fervent drama Kaufmann mines in "Traduire…Ah! bien souvent" (from Massenet's Werther), or the tender lyricism showcased in "Elle ne croyait pas" (from Ambroise Thomas's Mignon).
On a couple of tracks, Kaufmann's joined by some all-star colleagues. He and baritone Ludovic Tézier engage warmly and rather robustly in The Pearl Fishers' aforementioned duet. And the Bulgarian soprano Sonya Yoncheva makes a wonderful counterpart in a pair of duos from Manon. Bertrand de Billy leads the Bayrisches Staatsorchester in a series of pliant, supple accompaniments.
In short, then, this mightn't be the most off-beat of vocal recitals (though there's some welcome Lalo, Meyerbeer, and Fromental Halevy on offer), but it's sung with spectacular precision, a terrific sense of the musical line, and there's not a complacent phrase to be found in any of it.
---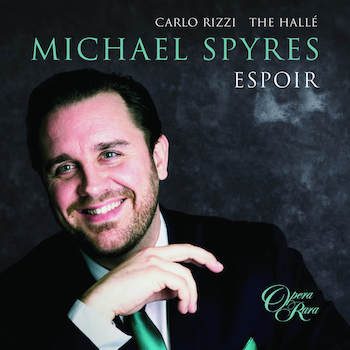 Kaufmann's thrilling album, though, isn't the only great tenor disc to hit the market of late: Michael Spyres' Espoir, a (sort of) companion to Joyce El-Khoury's excellent Echo, holds its own with L'Opera. Like Kaufmann, Spyres is a charismatic singer. His tone is bright and clear. His instrument is incredibly athletic and turns, with spectacular agility, on a dime. And his command of the music he sings on Espoir – repertoire originally written for the long-lived 19th-century tenor Gilbert-Louis Duprez – is total.
Like El-Khoury's Echo, this is an album packed with welcome rarities. When was the last time you heard an aria from Auber's Le Lac des fées? Or Halévy's Guido et Ginévra? If you're anything like me, it's probably been a while. Regardless, Spyres sings them all brilliantly.
The excerpts from the latter – the Act 3 recitative-aria "Dans ces lieux…Quand renaîtra la pâle aurore" and Act 4's "Tus eras donc pour moi…Ombre chérie" – showcase a singer of exceptional stamina and expressive range. Spyres' several stratospheric moments in them are particularly striking: executed with breathtaking passion and nailed with a blend of pristine intonation and tone. The last selection is actually a duet in which Spyres is joined by El-Khoury and, in it, the two are perfectly matched in sonority, articulation, and dramatic intensity.
To be honest, there's lots of musical drama, some of it a matter of high notes: nothing quite tops the E-flat Spyres belts out at the climax of "Ils s'éloignent! je reste" (from Le Lac des fées). At other times it's built into the selected scenes, be they La Reine de Chypre's "De mes aïeux ombres sacrées" (in which the character Gérard determines to murder the King of Cyprus) or Edgardo's pre-suicide aria, "Tombe degli ave miei," from Lucia di Lammermoor.
In all of them, Spyres delivers magnetic performances. He's more than a singer to watch: he's one to follow, with all the enthusiasm one would have given a Wunderlich, Domingo, or Prey back in the day. (Yes, Spyres is that good.)
Throughout, Carlo Rizzi and the Halle Orchestra provide warm, stylish accompaniments. Just as with El-Khoury's Echo, this is – especially for fans of great accounts of 19th-century operatic repertoire – a release not to be missed.
---
Jonathan Blumhofer is a composer and violist who has been active in the greater Boston area since 2004. His music has received numerous awards and been performed by various ensembles, including the American Composers Orchestra, Kiev Philharmonic, Camerata Chicago, Xanthos Ensemble, and Juventas New Music Group. Since receiving his doctorate from Boston University in 2010, Jon has taught at Clark University, Worcester Polytechnic Institute, and online for the University of Phoenix, in addition to writing music criticism for the Worcester Telegram & Gazette.