Singer Evie Sands has had the last laugh. remaining active as a performer, songwriter, and guitarist of original material — long after most of her peers have slid into the oldies circuit.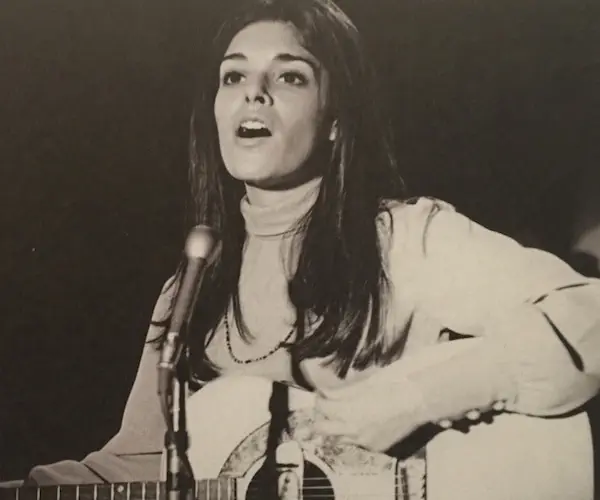 By Noah Schaffer
When Evie Sands is mentioned in histories of '60s pop and soul, she's typically cast as the ultimate hard-luck story. Sands recorded "Angel of the Morning" before Merilee Rush, PP Arnold, the Tremeloes or Shaggy had hits with it. Her original of "Take Me For a Little While" predated Jackie Ross and Dusty Springfield's recordings, and Springfield often cited her fellow blue-eyed soul singer Sands as her favorite vocalist. Her "I Can't Let Go" ended up as a Hollies hit.  Further major label releases followed throughout the '70s, but none of them got the promotional push they deserved.
But, instead of wallowing in pity, Sands has had the last laugh, remaining active as a performer, songwriter, and guitarist of original material long after most of her peers have slid into the oldies circuit. She's surely the only songwriter who has been covered by Barbra Streisand, Beck, Missy Elliot, and the duo of Gregg Allman and Cher.
Since her 1999 album Women in Prison, which included a duet with Lucinda Williams, Sands has largely kept a low-profile, often appearing as a member of bands led by others near her home in Los Angeles. She apparently popped into Boston as a sidewoman a decade ago, but her fans might not have even known she was in town.

This year Sands released the EP Shine For Me, which features the kind of sparkling, laid-back pop she's known for. A full-length album is slated for next year. She is about to embark on her first East Coast tour under her own name in years. 

Sands spoke to The Arts Fuse from her LA-area home as she was finalizing her tour preparations.
---
ArtsFuse: It's been a long time between recordings. Are the tunes on the new EP songs you were working on for years?

Evie Sands: Actually these were all new songs that I wrote in the last year. I've come full circle: I'm doing all the writing as well as playing and arranging and also some of the engineering as well. Oh, and it's on my own label — you are speaking to a mogul!

AF: If artists were able to release their own music when you started off, do you think you would have had an easier time reaching your audience?

Sands: Oh there's no question — I would definitely have taken advantage of it in many ways. My "official" output of albums on labels is not representative because I have albums and albums worth of material that never came out. And, besides the efforts of gatekeepers to curtail artistic freedom, it was also really cost prohibitive to get an album recorded and released. It used to be that the only choices were expensive studios that charged $250 per hour, so you needed labels who had access to the kind of funds that artists needed to make their records.
 
AF: I recently read an interview with Gordon Lightfoot where he said as he got older he had simply stopped writing songs and was happy to play his old hits for fans when he toured. He's hardly the only prolific '60s and '70s artist whose output has slowed down considerably or ended. Did you ever have a dry spell or have you always been writing?
Sands: No, it's something I will do forever. I couldn't even imagine being in this life without making music. It's like breathing. It's still exciting to me to write and play music. In fact [Ponderosa Stomp honcho] Dr. Ike [Ira Padnos] had asked me a few times before to play at the festival. I always resisted because I've never wanted to do anything that seemed like an oldies show or a period thing. There's nothing wrong with that, they're enjoyable for fans. But the only reason I am doing the Stomp is that I realized that Ira is such a huge music geek, just like I am. It's not like a PBS oldies show. So I said this time around I'll do it. But, for my regular shows, I look at somebody like Bruce Springsteen, who goes back a few decades but continues to make new records. He has a nice deep catalog: his setlist has new songs, [hits], and some deep cuts for fans. And that's what I've always done with my shows. I'll present the older tunes, but it's not like there's just some big buildup or they're the only highlight. And often I'll present them a bit differently because they've evolved and sometimes they actually end up sounding more like the kernel of what they were about initially. So for artists who say I'm done and have nothing else to say, that's cool and I understand it, but that's not me.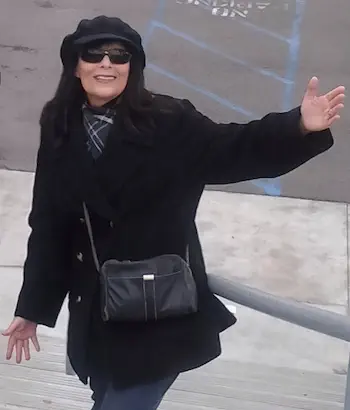 AF: I discovered your music through Alex McNeil, who has a radio show on WMBR here in Boston. I looked you up on Facebook and was pretty shocked to see you post about shows in which you were playing guitar and singing in bands led by other people. I couldn't believe this legendary pop figure was a sidewoman playing small clubs around LA.

Sands: I think it's similar to Alex Chilton, who I never met but people who knew and worked with him talk about how he loved music and was happy to play anywhere. It's nice to be the star, but if a musician I respect wants me to be the lead guitarist or pull a cable I'm happy to do that, too. It's always a privilege to play for people.

AF: Some of your more obscure tunes have taken on a life of their own via the Northern Soul scene in the UK, especially "Picture Me Gone," which became big there in the late '70s. When did you realize that it was a hit in that world?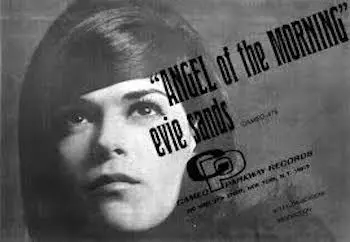 Sands: I think at some point in the '90s is when I became aware of that whole Northern Soul world and movement, if you will, and discovered that some of my earlier recordings were Northern soul favorites. It's really cool and nice to discover that and when I've been over there I've found an amazing, passionate group of  people who revere all these different records and it's fun. It's about people relating to music in a way that really moves them and gives them joy so there's nothing wrong with that.
AF: A lot of your early recordings were written by Chip Taylor and Al Gorgoni. When did you begin writing your songs?
Sands: My first recorded song was "It's This I Am" on [the 1970] Any Way That You Want Me album, which later was covered by Beth Orton and Beck — she did it as a trip-hop thing. Ever since then I've been writing in earnest. And when we did the "Women in Prison" album I got back together with Al and Chip. I love collaborating with people and seeing how you can spark different twists in turns in how a song comes out.
AF: Of all the covers of your songs that others have done are there any particular favorites?
Sands: It goes without saying that I always love when someone takes the time and effort to do one of my songs, and I love hearing them through a different perspective. Dusty did a great one, Barbara Streisand did a completely different take on "Love in the Afternoon." But among my favorites is one that Gladys Knight did. The song was originally called "I Love Making Love To You" off the State of Mind album. We got a call saying she loved the song but wondered if we'd be willing to do some different lyrics. Because it was about love and sex and all that good stuff, and at the time Gladys was more into singing about universal love, songs with a more spiritual theme. So, of course, we wanted to but we were worried [if it went through too many channels] it wouldn't get presented right, so we asked to work with her directly. So we worked with her on the phone and she made a killer record called "Love Gives You the Power."
---
Over the past 15 years Noah Schaffer has written about otherwise unheralded musicians from the worlds of gospel, jazz, blues, Latin, African, reggae, Middle Eastern music, klezmer, polka and far beyond. He has won over ten awards from the New England Newspaper and Press Association.