Why do such a high number of significant contemporary composers hail from Iceland?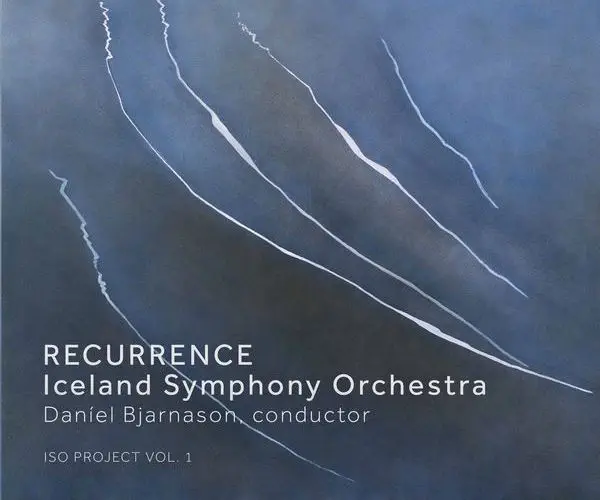 By Jonathan Blumhofer
It's no secret that there are (and have been) many great Nordic composers. But it's rather remarkable that such a high number of significant contemporary composers hail from Iceland. Recurrence, Sono Luminus' new album featuring the Iceland Symphony Orchestra (ISO), is the first in a series of new discs that are meant to highlight this remarkable tradition.
Much of the music here is sumptuous and beautiful. Thurídor Jónsdóttir's Flow and Fusion, for instance, offers a blend of subtly interwoven acoustic and electronic textures. Thick chords amass and disintegrate, like banks of fog drifting across a murky landscape. Resonant percussion and taped sounds intermingle to mysterious effect. The whole thing is beguiling, both as a sonic and a musical statement.
So, in its own way, is Hlynar Vilmarsson's epic bd, which is music of volcanic turbulence and unpredictability. Pulsing rhythms are never far below the surface: on some level bd seems like an Icelandic Sensemayá. A microtonal opening gives way to skittering high strings and snarling low brass. A bit later leaping, post-Straussian horns appear, as do all sorts of wind and string extended techniques. Towards the end, everyone joins together in a pseudo-ritualistic, diatonic dance. Somehow it all works – spectacularly.
Then there's the luminous allure of María Huld Markan Sigfúsdóttir's Aequora. It's a piece filled with delicate contrasts: icy string pedal points here, sonorous keyboards and percussion there. Melodies start up but drift off in unexpected directions. Its last half, with repeated harp articulations, shifting chords, an undulating melody threading its way through, and a rich brass chorale to top everything off, is stunning and Sibelius-like in its intensity.
Daniel Bjarnason's Emergence is cut from similar cloth. Its three movements progress from the glimmering stasis of "Silence," with its granitic blocks of sound, to the hammering otherworldliness of "Black Breathing," to, finally, the soaring, lush density of the finale, "Emergence."
And Anna Thorvaldsdottir's Dreaming ties all the album's threads together in music that seeks to reconfigure our conception of time. It's an extraordinary, shifting essay: phantasmagoric, lustrous, and enigmatic.
The playing of the ISO (conducted by Bjarnason) in each work is commanding. It's clear from the confidence of the performances that the ensemble's lived with these pieces for a while – and played them more than a few times. Every gesture, from the glassy glissandos and extended techniques of Dreaming to the sweeping drama of Aequora to the experimental drive of bd, is placed and executed with color and precision.
If there's one complaint to be had, it's that there's a certain sameness between the five works, mostly relating to pacing and tempo. Still, that perhaps says more about the aesthetics of contemporary composers than the quality of the works presented. On the latter count, this is great, inventive music that's played brilliantly. Bring on Volume 2, and soon.
---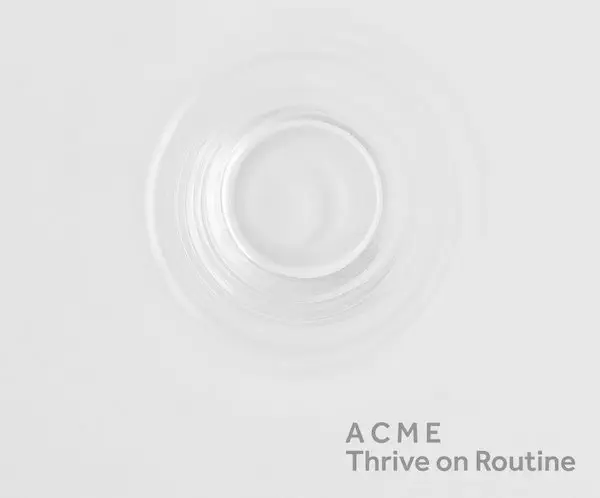 The American Contemporary Music Ensemble (ACME) has been around for a dozen years now, but Thrive on Routine, their recent album of pieces by Caleb Burhans, Caroline Shaw, Timo Andres, and John Luther Adams, is the group's first that doesn't focus on the work of a single composer. Instead, it provides a remarkable, cross-generational look at new American music. And, while there's plenty of reason for concern about the arts these days, the richness and stylistic diversity presented here is mighty impressive and reassuring.
The disc's opening track is Burhans' Jahrzeit. It's a touching memorial to the composer's father that alludes to the Jewish traditions of remembering the dead. Scored for string quartet, the music builds to a warmly-sung, folksong-like reminiscence, simple and direct in its expressive affect.
Shaw's in manus tuas and Gustave Le Gray both reference older works, a Tallis motet in the case of the former and Chopin's A-minor op. 17 mazurka for the latter.
The solo-cello tuas is an inspired piece. It seems to draw on the Bach Cello Suites as much as Tallis; it is full of plangent dissonance, and sings with immediacy and sincerity. Clarice Jensen plays the piece fearlessly, especially at the big moments, which are kinetically intense.
Timo Andres is the exceptional soloist in Gustave Le Gray, which plays like a trope on Chopin's original, diving off in various directions, sometimes seeming to go multiple ways at once. It's wonderfully ingratiating, unpredictable, and clever music.
Much the same can be said of Andres' own string quartet, Thrive on Routine. The title alludes to Charles Ives' daily habit of getting up early every morning to garden in his potato patch and then play some Bach. And its four movements – "Morning," "Potatoes," "Passacaglia," and "Coda" – offer characterful depictions of the pre-dawn hours, vigorous labor, and the like. The ACME quartet of violinists Yuki Numata Resnick and Ben Russell, violist Burhans, and cellist Jensen, play the daylights out of it.
The disc's most substantial piece, Adams' In a Treeless Place, Only Snow, closes everything out with serene beauty. This is music that evokes, like the Thorvaldsdottir above, an immensity of space and time; however, it does so with a minimum of instruments. If Adams – who's music has been turning up on programs with increasing frequency since winning his 2014 Pulitzer Prize – has somehow escaped your radar, here's an exquisite "in" to his work.
---
Jonathan Blumhofer is a composer and violist who has been active in the greater Boston area since 2004. His music has received numerous awards and been performed by various ensembles, including the American Composers Orchestra, Kiev Philharmonic, Camerata Chicago, Xanthos Ensemble, and Juventas New Music Group. Since receiving his doctorate from Boston University in 2010, Jon has taught at Clark University, Worcester Polytechnic Institute, and online for the University of Phoenix, in addition to writing music criticism for the Worcester Telegram & Gazette.