There are documentary films for all tastes this year.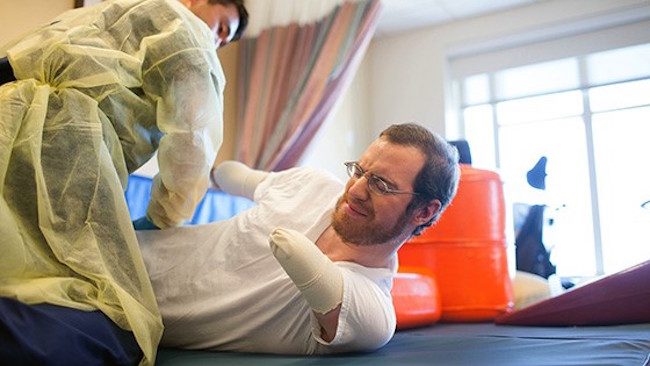 By Neil Giordano
The first week of this year's Independent Film Festival Boston hosts a slate of wide-ranging documentaries,  films for all tastes here that deal with both local and international issues. Featured is a new documentary by Cambridge's own Errol Morris (The Fog of War, The Thin Blue Line), as well as offerings from veteran filmmakers and newcomers alike.
WEDNESDAY APRIL 26
Stumped: IFF's opening night film starts the festival off with a local focus. It is a look at the unique story of Will Lautzenheiser, a Boston-area filmmaker and film professor who lost his limbs because of a rare disease. Following Lautzenheiser over the years, from his experimental treatments at Brigham and Women's Hospital to his transformation into a standup comic, the humor and absurdity of his life both subvert and intensify the harrowing personal pain that accompanies his inspiring metamorphosis. At the Somerville Theatre, 7:30 p.m.
THURSDAY APRIL 27
Rat Film: If your knowledge of the city of Baltimore comes mainly from The Wire, dig deeper with this feature about the rat "problem" in the city, a portrait that slowly gives way to a Werner Herzog-esque social and political history of the troubled city. At the Brattle Theatre, 9:30 p.m.
FRIDAY APRIL 28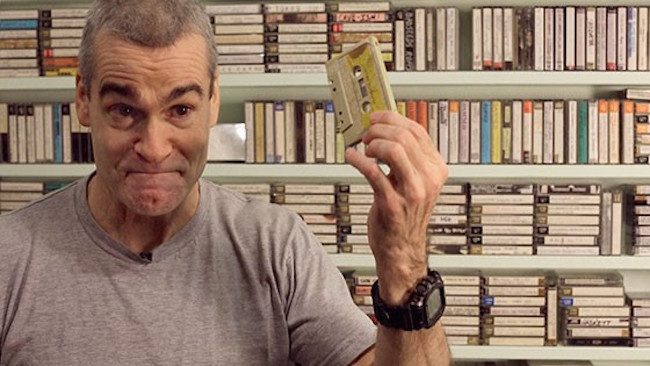 Cassette: A Documentary Mixtape: How and why do cassette tapes — the ultimate lo-fi analog medium — survive in the age of Spotify? To find out, filmmaker Zack Taylor tracks down the guy credited with inventing the cassette, dutchman Lou Otten. These interviews are interspersed with appearances by musicians in an underground culture to whom cassette tapes are not about hipster nostalgia, but an expression of a sensibility that sees music as something to be savored and shared. At the Brattle Theatre, 7 p.m.
Whose Streets: This documentary is overtly political and subtly impressionistic. The film eviscerates the American media's response to the widespread protests in Ferguson, Missouri, in the wake of the Michael Brown shooting. On-the-street interviews with residents and activists, cell-phone footage, and uncut surveillance video show a community venting its rage and mourning its losses while military-level police tactics successfully bulldoze them into silence. This reality is juxtaposed with the wildly sensationalistic coverage by cable news networks, which insisted on creating a narrative about "looters" and "riots." at the Somerville Theatre, 7 p.m.
Trophy: The oddly symbiotic connections between wildlife conservation and the big-game hunting industry are brought into illuminating focus: the film explores all sides of the debate generated by the sanctioned killing of endangered and protected animals. The story might at first seem a black-and-white tale — wealthy rifle-toting American yahoos are pit against staid environmentalists — but the moral realities are much messier and thought-provoking. At the Somerville Theatre, 7:15 p.m.
SATURDAY APRIL 29
City of Ghosts: A harrowing look at #RaqqaisBeingSlaughteredSilently, the internet activist group (whose members are in and out of Syria) that is documenting the barbarism and daily savagery occurring inside Raqqa, the self-proclaimed "capital city" of ISIS. Members know that they are playing a part in  the mainstream's "media war" against ISIS's Hollywood-style propaganda . At the Somerville Theatre, 4 p.m.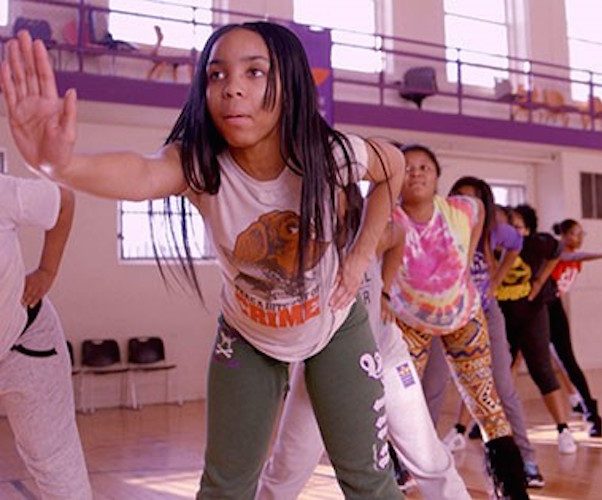 Step: An uplifting and deeply touching celebration of a step-show team from an all-female school in Baltimore. Come for the crowd-pleasing dance routines, stay for a close-up look at the personal challenges of modern black girlhood as well as a vision of a sisterhood generated by dance. At the Brattle Theatre, 4:30 p.m.
The B-Side: Elsa Doorman's Portrait Photography: The latest from master documentarian/author/thinker Errol Morris has him taking on a personal subject: it is a look at his friend and Cambridge neighbor Elsa Dorfman, a large-format portrait photographer whose career spans five decades. Morris documents her art at a time that her medium may disappear because of technology (the disappearance of large-format Polaroid film). He celebrates Dorfman's creative process while presenting a cultural history of American arts and artists by way of her famous subjects. At the Brattle Theatre, 7:30 p.m.
Sunday April 30
Maineland: A feature with a local angle: it follows three years in the life of two affluent Chinese high school students at boarding school in rural working-class Fryberg, Maine. The result is a powerful re-examination of cultural stereotypes. At the Somerville Theatre, 2:45 p.m.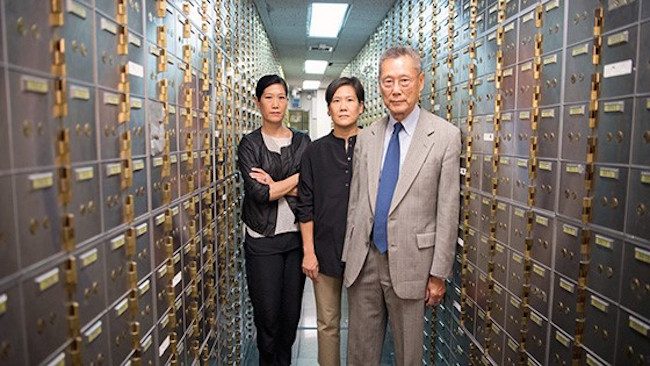 Abacus: Small Enough to Jail: The latest documentary from Steve James (Hoop Dreams, Life Itself) explores an unseen chapter in the fallout of the 2008 financial crisis. The story focuses on Abacus Federal Savings Bank, which was founded by Chinese immigrants in New York City's Chinatown. Its owners became the only big wigs at an American bank to be prosecuted in the subprime mortgage scandal. A trenchant portrait of a corrupt legal system that, looking for a scapegoat, is content to hunt for an easy target. Two generations of the implacable Sung family drain their personal and financial resources to defend themselves against the government's charges. At the Brattle Theatre, 3:30 p.m.
Dina: Winner of the Grand Jury documentary prize at Sundance this year, the film gracefully and caringly follows the unusual but endearing love story of a middle-aged woman, scarred by trauma from her past and struggling with a variety of mental disabilities, as she embarks on a challenging new chapter in her life after she marries a man with Asperger's. At the Somerville Theatre, 7:45 p.m.
Monday May 1
The Force: Departing from sensationalism and slick ideological pieties, this documentary examines police violence and racial profiling with subtle complexity. Filmmaker Peter Nicks won Sundance's directing award for his incisive cinema-verité look at the besieged Oakland Police Department at a time it was struggling to reform itself in the wake of sex scandals, accusations of brutality, and charges of racist preferential treatment. Reminiscent of the style of Frederick Wiseman, the film alternates between life on the beat (including bodycam and cellphone footage), where danger lurks in the most mundane situations, and the problems of the level-headed but besieged new police chief as he balances community needs with political reality. The film provides fascinating close-ups of the training sessions for new recruits, who must learn how and why the city's history matters when it comes to doing their jobs. At the Brattle Theatre, 9:15 p.m.
---
Neil Giordano teaches film and creative writing in Newton. His work as an editor, writer, and photographer has appeared in Harper's, Newsday, Literal Mind, and other publications. Giordano previously was on the original editorial staff of DoubleTake magazine and taught at the Center for Documentary Studies at Duke University.