I make no claims to have listened to everything released in 2016; here are my picks for the top classical recordings of the year.
By Jonathan Blumhofer
This year saw a spate of excellent new recordings of music new and old, including the closing statement from one towering giant of classical music and some bracing additions from the younger generations. As always, I make no claims to have listened to everything released in 2016, but, from what I've been privileged to hear, below are my picks for the top classical recordings to have come out since January.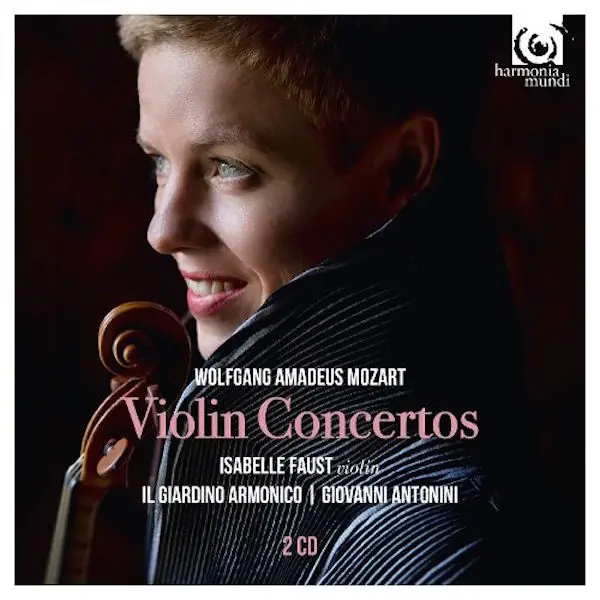 Album of the Year
Isabelle Faust playing Mozart's Complete Music for Violin and Orchestra (Harmonia mundi)
Faust played the daylights out of the five Mozart violin concertos in this fantastic new recording also featuring Il Giardino Armonico and conductor Giovanni Antonini. The performances – which feature brash, new cadenzas by Andreas Staier – are filled with rollicking high spirits, as well as moments of touching pathos. Faust here cements her status as one of the best, smartest, and most expressive fiddlers before the public today.
Other Notable Recordings (in no particular order)
John Adams, Sheherezade.2 (Nonesuch)
Adams' "dramatic symphony" is many things: an arresting showpiece for violin and orchestra. An extraordinary sound world crafted by one the day's most inventive musical minds. A mighty, Feminist statement from one of America's most politically-aware composers. Above all, it's a great piece of music: urgent, insistent, brilliantly conceived, and, on its debut recording, thrillingly played by Leila Josefowicz and the exceptional St. Louis Symphony Orchestra under music director David Robertson.
The Naughtons, Visions (Warner Classics)
Twin sisters Christina and Michelle Naughton released a terrifically interesting and engaging disc that traced a line from Messiaen's Visions de l'Amen to John Adams' Hallelujah Junction by way of Bach. Yes, it's a little strange and, programmatically, I'm still not entirely sure how they pulled it off. But pulled it off they did and their playing – by turns steely and seductive in the Messiaen, filled with whimsy in the Adams, and time-stoppingly lovely in the Sinfonia to "Gottes Zeit ist die allerbeste Zeit" – is never less than marvelous.
Ballet music by Roussel, Debussy, and Poulenc (Pentatone)
Kazuki Yamada and the Orchestre de la Suisse Romande have churned out a series of excellent recordings of ballet music for Pentatone since about 2013. This year's installment featured stirring accounts of Roussel's suites from Bacchus et Ariane; a delicate reading of Debussy's Six Epigraphes Antiques; and a brilliant, freewheeling performance of Poulenc's suite from Les biches. These are corners of the repertoire – and interpretations – well worth getting to know.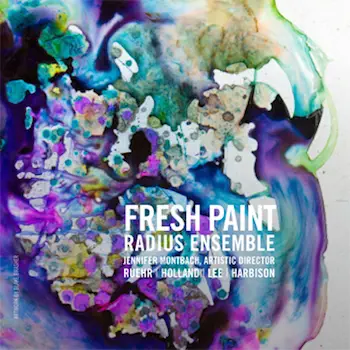 Radius Ensemble's Fresh Paint (Radius Ensemble)
The Cambridge-based group is always trying out new things so how appropriate it is that last season's four premieres – by Elena Ruehr, Jonathan Bailey Holland, Eun Young Lee, and John Harbison – be documented on a new album. All of the pieces offer their rewards, especially Holland's gripping Synchrony and Harbison's masterful Nine Rasas, and the Radius players shine throughout.
Bartók by Heart (Azica Records)
The Chiara String Quartet didn't just tackle the six Bartók quartets: they memorized them first and then committed them to disc. The result is set of raw, intense performances of these seminal scores. They're edgy, yes, and sometimes acidic. But there's deep humanity in them, too, particularly in the Chiara's accounts of nos. 2 and 6.
Under Stalin's Shadow, vol. 2 (Deutsche Grammophon)
Andris Nelsons and the BSO continued their survey of the complete Shostakovich symphonies with a new recording of the Fifth, Eighth, and Ninth, plus the incidental music to Hamlet. Two of the symphonies – nos. 5 and 8 – were taped within days of terrorist atrocities in Europe. In the concerts following them, the music's brooding nihilism and deep reservoirs of solace came across with uncommon urgency; much of that in-hall experience made it into these recordings, too.
Mascagni's Zanetto (Odyssey Opera)
Odyssey's debut recording, of Pietro Mascagni's rarely-heard lyrical one-acter, showcases much of what the company does right: Elena Calenos and Eve Gigliotti shine in the opera's two roles and Gil Rose conducts the Odyssey Chorus and Orchestra with vim. A masterpiece it's not, but this is an excellent recording of a worthy curiosity.
Orchestral music by Christopher Rouse (DaCapo)
Here's something we definitely need more of: a handsome new recording of orchestral music by Christopher Rouse played by the New York Philharmonic. Each of the four pieces (two symphonies and a pair of enigmatic tone poems) is compact – the longest score, Rouse's Symphony no. 3, is just under thirty minutes in length. But they all teem with inventive ideas, brilliant writing for orchestra, and deeply expressive gestures, documenting one of America's great composer at the top of his game.
Michael Nicolas' Transitions (Sono Luminus)
Nicolas' thoughtful, unpredictable, brilliantly played recording of music for cello and electronics was one of the year's best chamber music albums. The sheer breadth of the program – from Mario Davidovsky's early cello-tape piece, Synchronisms no. 3, to Steve Reich's more recent Cello Counterpoint and Annie Gosfield's Four Roses … and a Five-Spot – showcased the richness of the concept in more than just the expected ways. Add to that Anna Thorvaldsdottir's mesmeric, haunting title track, and you've basically got the musical equivalent here of a ball player hitting for the cycle and then knocking in a grand slam for good measure.
Nikolaus Harnoncourt's Missa solemnis (Sony Classical)
The great Austrian conductor's final recording, of Beethoven's monumental Missa solemnis, is appropriately grand and humane. But it's also compellingly driven and urgent – those martial tattoos in the "Dona nobis pacem" speak with real immediacy – and the singing, taken closer to Baroque pitch than modern, warmer and less strident than usual. It's a fitting close to one of the most dynamic and provocative of postwar classical music careers.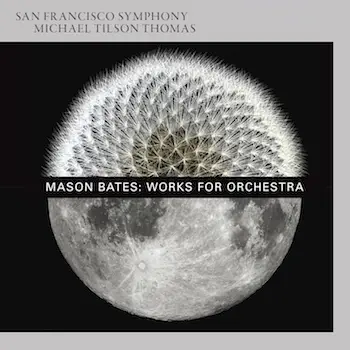 Mason Bates: Works for Orchestra (SFS Media)
Michael Tilson Thomas and the San Francisco Symphony play three pieces by Bates, a Bay Area-based composer and DJ, and it sounds like they're digging into Mahler. The music isn't the best by Bates to turn up on record this year – that would be the Chicago Symphony's release of Anthology of Fantastic Zoology – but the quality of the SFS's playing is staggering: it's the gold standard by which all major orchestras playing new music ought to be measured.
Dawn to Dust (Reference Records)
The Utah Symphony and music director Thierry Fischer marked the orchestra's seventy-fifth birthday with a recording of music recently written for the ensemble, including pieces by Augusta Read Thomas and Nico Muhly. But the highlight was Andrew Norman's riotous, brilliant percussion concerto, Switch, played with ecstatic color by Colin Currie.
Abrahamsen's let me tell you (Winter & Winter)
Hans Abrahamsen's Grawemeyer Award-winning song cycle received a phenomenal first recording with Barbara Hannigan and the Bavarian Radio Symphony conducted by Andris Nelsons. If the BSO's January performance of the piece (also with Hannigan and Nelsons) might have somehow been even better – it was grippingly intense – this one's no slouch. And it remains captivating as ever to revisit.
Ensemble Pygmalion's Rhinemaidens (Harmonia mundi)
The 24-voice women's vocal ensemble hit all the right buttons with this Rhenish-themed album that tracked the course of the great river via the music of Heinrich Isaac, Schubert, Schumann, Brahms, and, of course, Wagner. The singing was lovely and the arrangements, which drew on an accompaniment of horns, basses, and harp, inspired.
---
Jonathan Blumhofer is a composer and violist who has been active in the greater Boston area since 2004. His music has received numerous awards and been performed by various ensembles, including the American Composers Orchestra, Kiev Philharmonic, Camerata Chicago, Xanthos Ensemble, and Juventas New Music Group. Since receiving his doctorate from Boston University in 2010, Jon has taught at Clark University, Worcester Polytechnic Institute, and online for the University of Phoenix, in addition to writing music criticism for the Worcester Telegram & Gazette.