Representing The Arts Fuse, I was honored to be president of the International Critics Jury (FIPRESCI), which included also five of the smartest, sharpest critics imaginable.
By Gerald Peary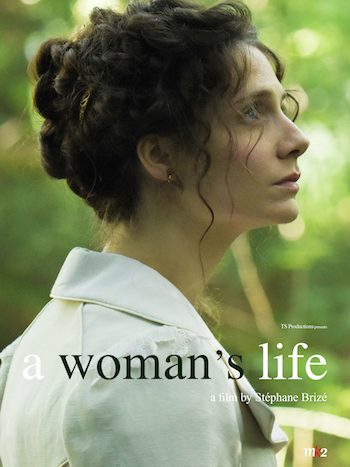 It took me many decades as a film critic to be invited to the Venice International Film Festival, the oldest on earth, but it was great finally getting there this September for the 73rd running. Who can complain of ten days on the Lido, by the Adriatic Sea? Representing The Arts Fuse, I was honored to be president of the International Critics Jury (FIPRESCI), which included also five of the smartest, sharpest critics imaginable: two from Italy, one each from Russia, Denmark, Turkey. Our mandate was to pick two winners from among the movies presented, the best first film and the best film in the Official Competition. We divided the work in two, and I was one of the three critics assigned to oversee the Official Competition, twenty features from about the globe, all in their world premiere.
I've been a judge for many festivals in the past, but never were the films so distinguished as those we watched at Venice. We debated among half-a-dozen pictures before, by the narrowest vote, picking our Best Picture in Competition, Stephane Brizé's Une Vie, a brilliant adaptation of Guy de Maupassant's 19th century novel, A Woman's Life. This claustrophobic tale of a naïve society woman who marries an obsessive philanderer becomes a movie as stark and raw and passionate as a lost fiction of Emily Bronte. Our runners-up were also splendid, starting with Damien Chazelle's La La Land, a virtuoso old-time American musical which evokes not only MGM's finest song-and-dance works but the melancholy lyricism of Jacques Demy's French classic The Umbrellas of Cherbourg. Did our jury squander our opportunity for repute by not giving La La Land our first prize? This week at the Toronto International Film Festival, Oscar pundits have declared it the favorite for 2016 Best Picture. How amazing for Chazelle, whom I first knew as a humble Harvard undergrad directing the low-budget Cambridge-set indie musical, Guy and Madeleine on a Park Bench. He moved to LA, where he eventually made the heralded Whiplash.
Our other two finalists? Perhaps the most successful film ever from France's prolific François Ozon: Frantz, a clever reworking of an obscure Ernst Lubitsch anti-war tract, transformed into a mesmerizing Hitchcockian tour de force about the hurtfulness of taking on an assumed identity, an oblique homage to Vertigo. With regrets, we also passed on Lav Diaz's The Woman Who Left, a four-hour melodrama set on the impoverished streets of the Philippines which was not self-indulgent at all, appropriate at its extreme length. To our delight, the Official Jury at Venice, which included glamorous directors and movie stars, surprised everyone by awarding this uncompromising art picture with the coveted Golden Lion, Venice's prestigious first prize. That jury, chaired by Sam Mendes, made a more expected choice for the Silver Lion, Venice's second prize, giving it to the too-slick American thriller, Nocturnal Animals, directed by ex-Gucci fashion designer, Tom Ford.
There were more films to cherish in the Official Competition. We were all taken by Amat Escalante's transgressive weirdo The Untamed from Mexico, about a polymorphously perverse sci-fi creature slinking about a Grimm fairy-tale house, having heated sexual relations with men and women alike, before killing them. And everyone appreciated Argentina's The Distinguished Citizen, an adeptly written comedy about a misanthropic Nobel Prize winner in literature who, on a whim, returns for a visit to his very provincial home town, from whence he happily escaped. It proves just as backwards, philistine, loathsome as he'd feared.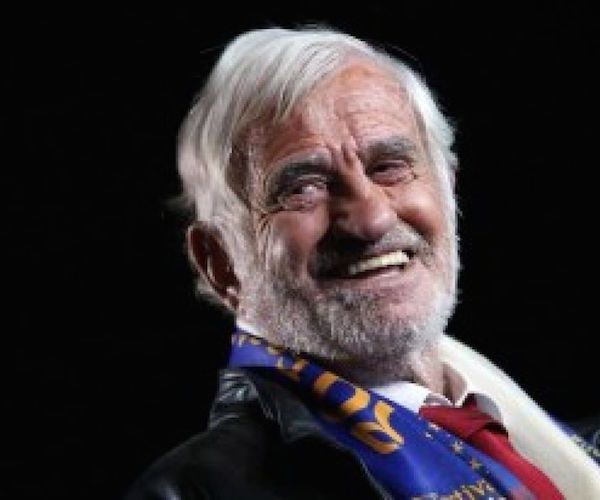 For the great majority of Venice films, my taste was in synch with my jury peers. In only two cases did I see things vastly differently, through the lens of an American. I had a great time watching the US-made indie, The Bad Batch, Ana Lily Amarpour's dystopian futurist action flick set in a no-man's desert on the border of Texas. Every European critic I talked to hated it, considering it an unforgivable Mad Max rip-off. Almost every European at Venice embraced Jackie, the unconventional bio from Chile's talented Pablo Lorrain about four traumatic days in the life of Mrs. Kennedy. They approved of seeing Jackie treated in a mostly negative way. Though I respect Larrain's kamikaze politics, I found Jackie ultimately monotonous, the same strident tone scene after scene.
Curiously, Fox Searchlight just bought Jackie at the Toronto Festival for lots of money, outbidding other distributors, banking on Natalie Portman's First Lady as a Best Actress Oscar possibility. I predict Fox Searchlight will regret its purchase. American audiences will stay away from the movie, horrified at having the beloved Jacqueline portrayed as a bossy, miserable, pill-popping control freak. And no Academy Award ever goes to such an off-putting, unlikable characterization, however excellently Portman pulls it off.
Finally, my biggest thrill at Venice: a live appearance on stage (to accept a Golden Lion for lifetime achievement) by the immortal French actor, Jean-Paul Belmondo. I applauded loud and long with everyone else in the house, enthralled to be in the presence of the great New Wave star of Godard's Breathless and Pierrot le fou, Malle's The Thief of Paris, and Truffaut's The Mississippi Mermaid. Belmondo, 83, has suffered a stroke, and walks very slowly with the help of a cane and a muscular aid. He also has trouble speaking, so a prepared speech was read aloud by a beautiful young woman with whom he appeared to be involved. His third wife? Belmondo did take the microphone for several minutes and talked haltingly of his love for the Italian cinema and of the Italian actresses he appeared with on screen. Gina Lollobrigida. Claudia Cardinale. Sophia Lauren. Mostly he just stood there, leaning with dignity on his cane. And smiled. And smiled. And smiled.
---
Gerald Peary is a professor at Suffolk University, Boston, curator of the Boston University Cinematheque, and the general editor of the "Conversations with Filmmakers" series from the University Press of Mississippi. A critic for the late Boston Phoenix, he is the author of nine books on cinema, writer-director of the documentaries For the Love of Movies: the Story of American Film Criticism and Archie's Betty, and a featured actor in the 2013 independent narrative Computer Chess.