Two new documentaries about teen girls — startling in their distance thematically and aesthetically from each other — offer much-needed doses of realism and illumination.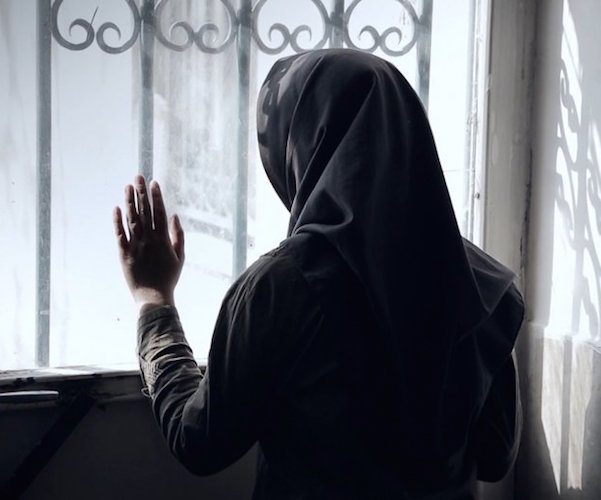 By Neil Giordano
As far as Hollywood is concerned, teenage girls rarely merit complex stories that do justice to the difficulties of adolescence and the perils of modern girlhood. Even indie narrative films manage to pigeonhole young women into one of two roles, the manic pixie dreamgirl, or perhaps the disaffected, multi-pierced outsider. Two new documentaries — startling in their distance thematically and aesthetically from each other — offer much-needed doses of realism and illumination. Starless Dreams, an Iranian feature about female juvenile delinquents, gives us an unforgettably distinctive vision of young women behind bars, while Audrie & Daisy, closer to home, shows us the horrifying truth about the hazards of American girlhood in the perilous age of social media. (Both films will be screening at Hot Docs: Canadian International Documentary Festival in Toronto from April 28 through May 6.)
In Starless Dreams (Royahaye Dame Sobh), winner of the Grand Jury Prize at this month's Full Frame Documentary Film Festival, Iranian filmmaker Mehrdad Oskouei gains unheard-of access inside a state-run detention facility for juvenile girls. Their individual stories are transfixing in and of themselves, but what's more stunning is the honesty and outspokenness of the girls, offering unguarded observations on their own lives. That the person behind the camera is a man is yet even more remarkable, since the only other male in sight is an imam who arrives to lead the girls in occasional prayers. But Oskouei (whose two previous films focused on boys in Iranian detention centers) has gained their trust, and they tell stories surprising in their graphic detail via mournful yet jaded teenage voices unlike any others available on film.
The opening images might look familiar from any film about incarceration. It is the inevitable introduction sequence spotlighting a new inmate: fingerprinted, photographed, questioned about her family. Her young face, though, is half-hidden behind her head-scarf, reminding us of the cultural norms of her world. It also gives us a teenage girl, as any female adolescent might, using her clothing to cloak her self-consciousness, uncertainty, and resignation.
Oskiouei lets the camera concentrate on the girls as they give their testimonies, The girls shred preconceived western notions of Iran and of Muslim girlhood with nary a sense that they're doing so, telling sadly familiar stories of how they arrived there: petty crime, prostitution, sexual abuse (in a heartbreaking euphemism, it is repeatedly described as being "bothered" by men). Depressingly, Iranian society seems indifferent to these girls' travails.
Masoumeh, a girl of seventeen, tells us candidly yet plainly how she killed her abusive father when she and her mother could no longer take his beatings; another, a reserved girl nicknamed "651," mentions matter-of-factly how she was caught with a cache of crack (651 grams) that she was forced to sell by a relative; yet another, who calls herself "Nobody," muses about her arrest for grand theft auto, confessing along the way that she knows how to use a gun but has "only" stabbed people so far. Wistful yet resigned, the girls have no qualms about admitting their guilt; they seem to understand that their presence in detention is an inevitable outcome of poverty and hopelessness.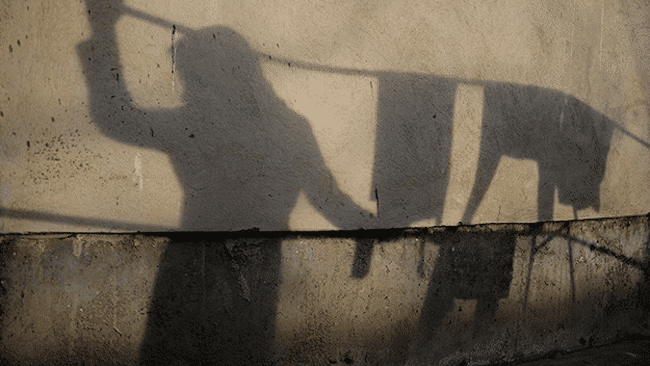 Still, the film manages to show the girls as, well, girls: playing Truth or Dare, throwing snowballs at one another, giggling about their boyfriends with sarcastic aplomb. One girl even laughs at the documentary crew in their midst, grabbing the boom mic and bursting into a loud rendition of her favorite pop song. Still, some of the girls have babies of their own incarcerated with them, and we're reminded that their girlhood has ended.
Ironically, detention offers them the sanctuary of friendship and, yes, fun, that is often missing in their lives. Many of them are in no rush to leave, since there is little to suggest that, given their lives outside, they won't end up incarcerated again, or worse. When some of them depart to from prison, their sentence served, we're ambivalent . We're skeptical, but somehow cautiously hopeful, that these spirited, strong-willed young women will be appreciated outside the gates, wherever they may end up.
Some of the same disturbing dualities can be found the world of Audrie & Daisy, which premieres on Netflix later this spring. Directors Bonni Cohen and Jon Shenk bathe the screen with colorful images of farmland and seashores, football crowds and high-school hallways, and we seem to be ensconced in a familiar version of the mythical American "heartland." Here teens are not confined in a detention center, but are trapped in a prison built of social norms reinforced by the insidious ubiquity of social media.
Named for its two protagonists, Audrie & Daisy dramatizes the horrifying saga of two girls destroyed by an ingrained sexism disguised as all-Americanism. Audrie Pott, a fifteen-year-old Californian, who we see only in archival footage and photographs, never makes it to her sixteenth birthday. She committed suicide after she was the victim of a sexual assault that was filmed and then disseminated on social media. Drunk at a party, she passed out and then three boys she considered her friends stripped her naked, violated her, and took pictures.
"You have no idea what it's like to be a girl," she writes to one of her concerned male friends during the aftermath. And it's alarming that the boys — and some of the girls —  aren't concerned about the double standards of our new sexting culture. They are just fine with the notion that boys can "request" nude photos from girls, and "send" their own dick pics as reciprocal prizes. For this kind of behavior boys receive a slap on the wrist from the justice system, while their school and community are generally worried about what will happen to the males' reputations if they are caught. Therein lies the worst of these cultural 'norms," the assailants receive sympathy for their "mistakes." The boys, it seems, are only doing what's expected of them.
It's Daisy's story that makes the social hypocrisy even more blatant. Daisy Coleman was fourteen, a ninth-grader in Missouri, when she was raped, along with her thirteen-year-old best friend, by a group of older boys, friends of her brother and all-star athletes. Drunk when she was brought by them to their party (after texts were exchanged), she drank even more at their bidding before she was rendered essentially comatose, assaulted, and then left on the curb in freezing temperatures outside her house in the early morning.
The aftermath of this traumatic event unfold for Daisy much as it did for Audrie, but in this case the school and the community are even more polarized regarding agreement about crime and punishment. We see Daisy in younger photos as a perky blonde cheerleader, but as the movie progresses she withdraws, transforming into various new identities, creating a new self-image while schoolmates line up against her, calling her a "slut" and urging her to kill herself for "ruining" the boys' lives. Social media again supplies toxic hashtags, splashed across the screen for us. The town rallies around the boys as if they were football stars. The Coleman family eventually leaves town, their home vandalized — it is literally burned to the ground.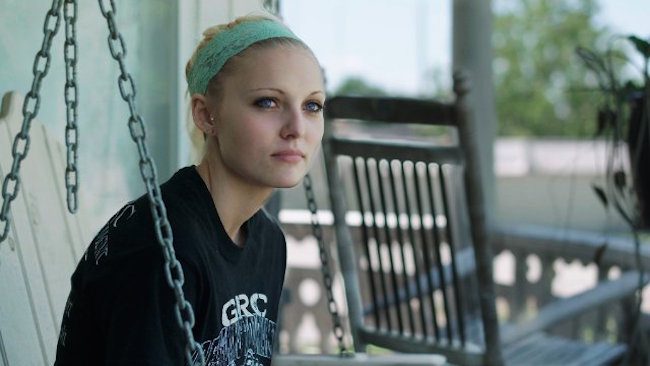 What differentiates Daisy's story from Audrie's is the divided presence of men. We have a shred of hope early on in Daisy's story when the county sheriff springs to action. Yet even though we see him dote on his own two tween-age daughters, he eventually exposes himself as part of the power structure of the town, which considers girls to be "partially" to blame. By the film's end he wonders if a crime had been committed. When he speaks to the camera about the law's protection of "everyone" (meaning the boys) it is a chilling example of pathological blindness to wrongdoing — on the part of himself and the town. (The state of Missouri eventually stepped in to take over the investigation; ultimately one boy was convicted, though only of "child endangerment.")
Daisy's brother, Charlie is the single male who takes moral responsibility in the aftermath of her assault. He defends his sister in the early-going, which brings about his own downfall: he is shunned by his former friends and his athletic career is ended. Yet it only strengthens his convictions that there's something  rotten in the state of American manhood. At the movie's end we see him coaching baseball, talking to younger boys about their attitudes toward girls, discussing healthy alternatives to mainstream prejudices.
What Audrie & Daisy does best is demonstrate the stranglehold of social media: it ratchets up social pressures to the nth degree. The film offers no solutions to the poisonous power of online character assassination; it is content to simply show how, in America, sexual assault is seen as a matter of  'winners' and 'losers.' Still, there are flickers of hope: the final images of 18-year-old Daisy, now a tattoo artist, fierce and empowered through talking about her ordeal, give us a young woman who has succeeded in saving herself. Sadly, it will take much more than individual empowerment to change America's rape culture.
---
Neil Giordano teaches film and creative writing in Newton. His work as an editor, writer, and photographer has appeared in Harper's, Newsday, Literal Mind, and other publications. Giordano previously was on the original editorial staff of DoubleTake magazine and taught at the Center for Documentary Studies at Duke University.