After more than four decades, Paul Collins is still keeping The Beat
By Blake Maddux
In the mid to late 1970s, Paul Collins was a member of the Los Angeles trio The Nerves, which had originated in San Francisco. His bandmates were Peter Case, who would later join The Plimsouls before reinventing himself as a roots rocker, and Jack Lee, two of whose compositions for The Nerves would later become huge hits for Blondie ("Hanging On the Telephone") and Paul Young ("Come Back and Stay").
After that band broke up in 1977, Collins—a native New Yorker who had attended the Julliard School of Music—formed The Beat. Picking up the where his power pop-pioneering former band left off, The Beat's infectious sound led them to open tours for some of the most popular American and English acts of the early 1980s.
Collins released his first solo album in 1992, and he continues to tour North America and Europe with The Paul Collins Beat. The self-proclaimed "King of Power Pop" spoke to The Arts Fuse by phone ahead of his show at the Middle East Upstairs, where he will be part of a triple bill along with Lyres and the modifierS this Saturday. (Lyres, The Paul Collins Beat, and the modifierS. January 30, Middle East Upstairs. 7 p.m./18+/$12)
---
The Arts Fuse: Hello, and thank you for agreeing to do this interview.
Paul Collins: It's my pleasure. As I always say to journalists and radio people, we're all part of one big family, and you play an extremely important part in helping us reach our audience. So it is my pleasure entirely.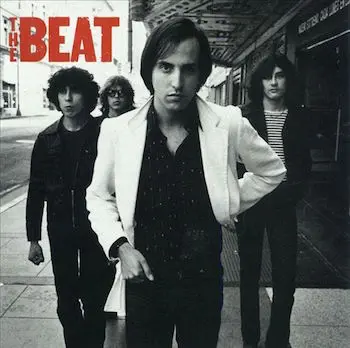 AF: How did you come to claim the throne as "The King of Power Pop"?
Collins: I would have never chosen that title had I not written the song "The Kings of Power Pop." The song legitimized it for me in terms of using that for a title. When I spoke to my label about it, I said, "I don't know, I could get in a lot of hot water on this." And there comeback was, "Listen, it's show business, you gotta blow your own horn and you gotta have balls." So I said, what the hell, I'll do it and see what happens. And then one day my phone rang, and [fellow power pop singer-songwriter] Dwight Twilley was on the line. And I had forgotten about Dwight Twilley, whom I'm a huge fan of. So I said, "Dwight, listen, I'm really sorry man." And he said, "No man, that's cool. You can be the king of power pop, and I'll be the king of power poop." He's a lovely man and a fantastic artist and has a great sense of humor.
AF: Although fans and some critics love it, power pop has not historically gotten very much respect. What was your reaction to the use of that term when people put The Nerves into that category?
Collins: When we first heard the word power pop back in 1974, or '75 or '76, whenever it was, we hated it. We said, "What is this shit? We're a rock 'n' roll band. Power pop sounds wimpy. Sounds like bullshit." Then there was that whole thing like, you know, Pete Townshend coined the word to describe the music of The Who, but when power pop and new wave were originally used by journalists, it kept us out. It didn't get us in. Radio was not going to play power pop. Radio was not playing new wave. So it was more exclusionary than it was anything else. So it hurt us the first time around. It was like the kiss of death, to tell you the truth.
AF: Do you remember the first time in your career that you played Boston?
Collins: I think that the first time that I played in Boston was at The Rat with [the Boston punk band] DMZ. We played four nights in a row. That was on the original Nerves tour. The Cars came to see us, and we spoke to Ric Ocasek. We met [legendary Boston DJ] Oedipus. In fact, we stayed at Oedipus's house, and he was very nice to us.
I love Boston, and of course Boston has always been a mythical rock 'n' roll town.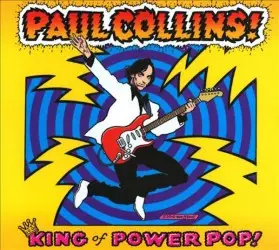 AF: How many shows do you play in an average year and how many do you hope to do in 2016?
Collins: I was averaging line 85 or 90, which was pretty good. I have two tours coming up. We're doing a Canadian-U.S. tour in April and a European tour in May. I hope that I can hit the 85-90 mark. It'd be nice to do more. We just got back from a three-day trip in Canada. We're going to Puerto Rico for three days. We're just kind of bouncing around.
AF: Do you still keep in touch with Jack Lee and Peter Case?
Collins: Oh yeah. Jack and I are still good friends. (comes to a complete stop)
AF: And what about Peter?
Collins: Peter and I have…I guess the best way to put it is we have a slightly trying relationship. He is a great guy and a great musician. More than anything, I'm very proud of what we did together, and I will always be very proud of it.
---
Blake Maddux is a freelance journalist who also contributes to The Somerville Times, DigBoston, Lynn Happens, and various Wicked Local publications on the North Shore. In 2013, he received an MLA from Harvard Extension School, which awarded him the Dean's Prize for Outstanding Thesis in Journalism. A native Ohioan, he moved to Boston in 2002 and currently lives with his wife in Salem, Massachusetts.