I liked the movie. How not? I'm of the generation that saw the originals, back when the Force was younger.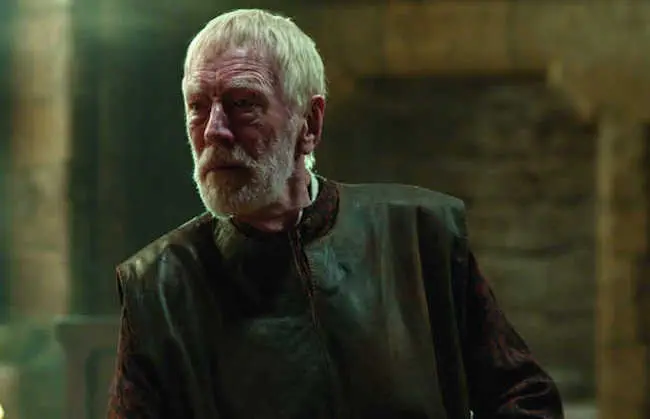 By Harvey Blume
Most amazing thing for me about Star Wars: The Force Awakens is that Max von Sydow lives.
I remember him from his Ingmar Bergman days. In Bergman's traumatically good The Seventh Seal he plays the knight, just back from the Crusades, who Death has come to scythe up, along with innumerable others, in the Black Death.
Death is delayed, however, when the knight challenges him to a game of chess. (Angels of Death, you might find it useful to know, as a rule, cannot resist a bit of chess).
Guess who wins?
(Worth mentioning, for those who care about such details, is that the chess set used is the unique Lewis set, composed out of whale bone and walrus tusk a thousand years ago, and found in the Outer Hebrides in the nineteenth century. The same set is employed in Harry Potter movies.)
Jumping ahead a few decades, von Sydow plays the title character in The Exorcist. He always gets the shit job, doesn't he, whether for Ingmar Bergman or William Friedkin, having to fend off death and demons?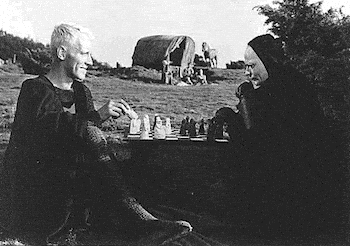 Skipping what seems like centuries but are only decades, we find von Sydow in the opening scenes of Star Wars: The Force Awakens. What he's doing there is not quite clear. There's a lot of narrative fuzziness in the movie, maybe to necessitate clarifying prequels, sequels, and Nyquils.
Von Sydow has aged well. Don't think the same could be said of Harrison Ford. As he permits himself to be portrayed in this film, he's a bit sallow, hollowed out, lacking the jaunty and sardonic studliness we want from him. Carrie Fischer (now Queen Leia), with whom he reconnects, has aged better. She's a bit plumper and more matronly, but looks just right, given the decades, centuries, millennia, galaxies.
I liked the movie. How not? I'm of the generation that saw the originals, back when the Force was younger.
But as critic I must draw back and say Star Wars: The Force Awakens is to the original Lucas conception as Creed is to Rocky.
I liked Creed too, much the same way, with similar reservations.
Question is does Hollywood have anything comparable to the original Rocky and the original Star Wars gestating in its innards, or is it capable only of providing commentary, of varying quality, from here on out?