It looks to be as rich, intense, and, hopefully, rewarding a season as we've seen in recent memory.
By Jonathan Blumhofer
The orchestral season starts a bit later in Boston – mainly in October – than it does in some other cities: by the time the Boston Symphony's opening night rolls around on October 1st, the San Francisco Symphony, New York Philharmonic, and Chicago Symphony will all have been underway for at least a week. But, considering the sheer breadth of upcoming activities in town, a month of rest is probably a good thing. Below are my picks for highlights among the many orchestral offerings slated to be given in and around Boston through the end of the year. It looks to be as rich, intense, and, hopefully, rewarding a season as we've seen in recent memory.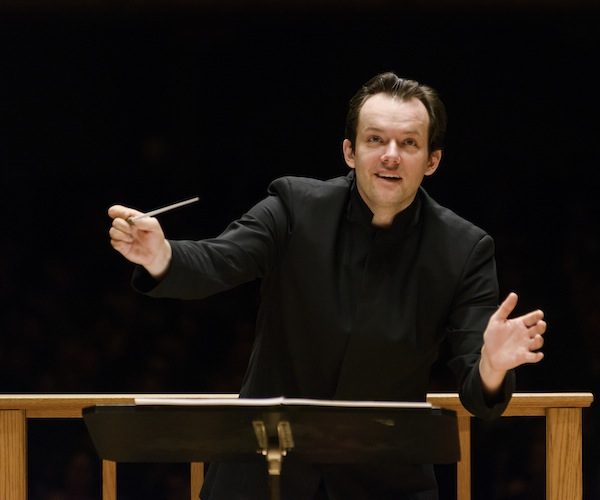 Boston Symphony Orchestra
Andris Nelsons begins his second season as BSO music director on the heels of a very busy summer: since leading his last program here in April, his contract with the BSO has been extended, he led a series of well-received concerts at Tanglewood, and took the BSO on a lengthy (and by all accounts) largely triumphant European tour. Oh, and he also was appointed chief conductor of one of the world's greatest orchestras, the Gewandhausorchester Leipzig, effective 2017. Things certainly seem to be going well for him these days.
And there's quite a bit to look forward to in Nelsons' fall residencies. The first one opens with lots of Russian music: Shostakovich's Symphony no. 9 (not played by the BSO in almost fifty years), Tchaikovsky's Piano Concerto no. 1 (with Evgeny Kissin), and Rachmaninoff's Symphonic Dances (October 1-3). A couple of weeks later comes one of the highlights of the whole year, namely a concert performance of Richard Strauss's Elektra (October 15 and 17) with Christine Goerke in the title role and several of the stars of Nelsons' electrifying 2014 Salome in the attendant cast. Between the two, the superb pianist Paul Lewis joins Nelsons and the BSO in Beethoven's C minor piano concerto (October 8-10). In November, Nelsons returns for two weeks of concerts around Thanksgiving. The first (November 19-21) features the extraordinary Isabelle Faust as the soloist in Berg's Violin Concerto; the second (November 24-28), Yefim Bronfman in Bartók's Piano Concerto no. 2. The latter also includes a rare outing of Tchaikovsky's wonderful, underrated Symphony no. 1.
Other highlights of the BSO's fall season include assistant conductor Ken-David Masur leading the American premiere of Unsuk Chin's Mannequin (November 5-10) on a program that also includes Liszt's Totentanz and Schumann's Rhenish Symphony. Also, Christoph von Dohnányi returns (November 12-14) with a fascinating program that includes the world premiere of Jean-Frédéric Neuberger's Aube, Bartók's haunting Music for Strings, Percussion, and Celesta, and Beethoven's Emperor Concerto (the latter featuring pianist Martin Helmchen making his BSO subscription debut).
Handel and Haydn Society
H&H opens its 201st season (October 2 and 4) with music not much older than the ensemble itself: Mozart's Requiem and Haydn's Symphony no. 99 are the (more or less) familiar works, Samuel Webbe's When Winds Breathe Soft the rare jewel; artistic director Harry Christophers directs. The group's second program (October 30 and November 1) offers just the sort of offbeat programming that so many non-period ensembles ought to be doing more of: a concert of music for, of all things, organ and chamber ensemble. Richard Egarr conducts those concerts. Following the annual Messiah performances and Holiday Sing, H&H's Bach Christmas (December 17 and 20) celebrates the season with three holiday cantatas, including "Wachet auf, ruft uns die Stimme" (BWV 140).
Boston Baroque
Boston Baroque opens its season with Vivaldi's Juditha Triumphans for one night only (October 23). Daniela Mack, Leah Wool, Amanda Forsythe, and Sonja Du Toit Tengblat make up the cast. The ensemble's Messiah performances fall a couple of weeks after H&H's (December 11 and 12) and the annual New Year's Eve/Day program features Vivaldi's Four Seasons and Concerto for Sopranino Recorder (featuring the extraordinary Aldo Abreu) and Corelli's Concerto Grosso in F, op. 6, no. 6.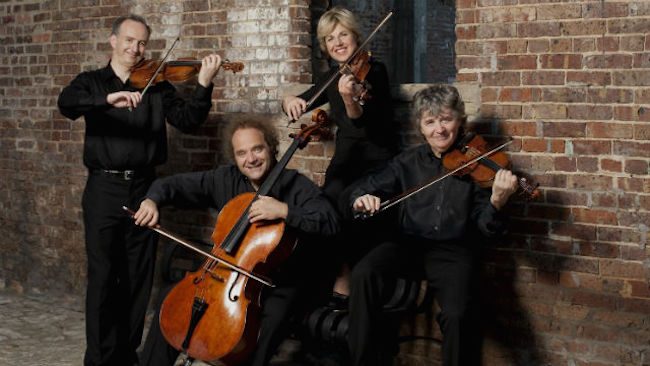 Celebrity Series
The Celebrity Series brings two orchestras to town this fall. The first is the Bach Collegium Japan (November 8), who present a program of pieces by Bach, Vivaldi, and Handel, all conducted by Masaaki Suzuki. The other is the Jazz at Lincoln Center Orchestra led by Winton Marsalis. Among the Series' substantial helpings of chamber music events are Dawn Upshaw and Gilbert Kalish in recital (October 17); the Pavel Haas Quartet playing Martinu, Dvorak, and Beethoven (October 22); Lang Lang in an afternoon recital of Bach, Stravinsky, and Chopin (October 25); Gil Shaham's traversal of the Bach unaccompanied violin sonatas and partitas with a series of films by David Michalek (November 1); Yo-Yo Ma and Katherine Stott at Symphony Hall (November 17); an installment of Jennifer Koh and Shai Wosner's Bridge to Beethoven series (November 18); and the Takács Quartet premiering a new piece by Timo Andres alongside canonical quartets by Haydn and Dvorak (December 4).
Boston Philharmonic
Both of the BPO's fall concerts offer music that's nothing if not epic. The first program (October 22) is devoted to Strauss's Also sprach Zarathustra and Holst's The Planets. Soprano Alwyn Mellor joins Benjamin Zander and Co. for the second, an all-Wagner affair that includes five excerpts from Götterdämmerung, three from Die Meistersinger von Nürnburg, and the Prelude and Liebestod from Tristan und Isolde.
Boston Modern Orchestra Project
BMOP celebrates its 20th birthday this year and its concerts are, as usual, a bit all over the map. Its first concert, Resilient Voices, pairs music by Russian, Turkish, and Armenian composers and includes the Boston premiere of Tigran Mansurian's Requiem (October 18). The Gunther Schuller Memorial Concert, a collaboration with Odyssey Opera, pairs the late local master's Journey into Jazz with his opera The Fisherman and His Wife (November 22). Gil Rose conducts both programs.
New England Philharmonic
The first offering of Richard Pittman's NEP this fall is typically rich and expansive in its selections. Gunther Schuller's The Past is in the Present gets its Boston premiere; and Irving Fine's Toccata Concertante receives a rare (but welcome) hearing, as does Shostakovich's tone poem October. Sarah Pelletier sings Ravel's Shéhérazade and Webern's Six Pieces for Orchestra round things out (October 25). Later on, the ensemble delivers its annual Family Concert. The program includes Harbison's Remembering Gatsby, Antheil's Tom Sawyer Overture, and Rob Kapilow's Elijah's Angel (December 13).
Lexington Symphony
The Lexington Symphony kicks off its season in the newly renovated Cary Hall with a tribute to Sergei Diaghilev and the Ballets Russe. Two pieces by Stravinsky (Pétrouchka and music director Jonathan McPhee's arrangement of The Rite of Spring) and Satie's Parade are on the docket (November 7). The ensemble's second fall program is its Holiday Pops concert (December 5).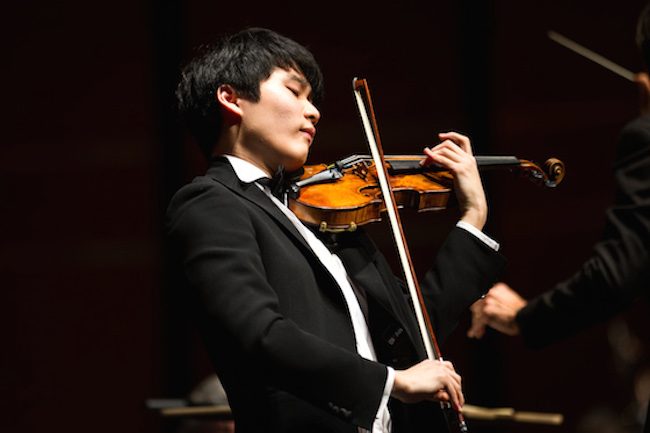 Boston Classical Orchestra
Violinist In Mo Yang headlines the season-opener of Steven Lipsitt's BCO, an all-Beethoven program that includes the Violin Concerto and Fourth Symphony (September 27). Allison Eldredge joins the ensemble for Haydn's C major Cello Concerto (October 25), and Stephanie Chase is the soloist in pieces for violin and orchestra by Vivaldi and Sarasate (plus the Fugue from Bach's G minor solo sonata) (November 22).
Chamber Orchestra of Boston
There seems to be no shortage of performances of Vivaldi's Four Seasons scheduled for the fall, but at least the Chamber Orchestra of Boston's concert featuring it allows you to hear it in some unexpected company. Music by Andy Vores, Hilary Tann, and Steve Lavan fill out the evening (October 23). Charles Dimmick is the soloist in the Vivaldi.
Longwood Symphony
The LSO plays two concerts this fall. The first features Beethoven's Emperor Concerto (with pianist Nobu Tsujii) and Ravel's orchestration of Mussorgsky's Pictures at an Exhibition (October 25). In December, violinist In Mo Yang joins the group for Paganini's Violin Concerto no. 1. Music by Rossini and Stravinsky are also on tap (December 5).
New England Conservatory
The various orchestras of NEC offer some of the most assured music making and affordable concerts (admission to all are free) of the season. Highlights include the NEC Philharmonia playing Gunther Schuller's Dreamscape and Mahler's Fifth Symphony (September 30), a concert performance of Gluck's Iphigénie en Tauride (October 7), the NEC Chamber Orchestra performing works by Nino Rota and Mieczyslaw Weinberg (November 11), the NEC Symphony playing Beethoven's Creatures of Prometheus plus Michael Torke and Stravinsky (November 18), and the Philharmonia performing Shostakovich's Symphony no. 8 (December 2).
Boston Youth Symphony
The BYSO opens its season with some hearty fare: Brahms' Tragic Overture, Mozart's Symphony no. 31, and Stravinsky's The Rite of Spring (October 18). Federico Cortese conducts.
Boston Philharmonic Youth Orchestra
The city's youngest youth orchestra opens its fourth season on the heels of a triumphant European summer tour. And there's no let-up in sight for the coming season that begins with a free concert at Symphony Hall featuring Stravinsky's Violin Concerto, Debussy's La mer, and Tchaikovsky's Fifth Symphony (November 2). Benjamin Zander conducts and Ayano Ninomiya is the soloist in the Stravinsky.
---
Jonathan Blumhofer is a composer and violist who has been active in the greater Boston area since 2004. His music has received numerous awards and been performed by various ensembles, including the American Composers Orchestra, Kiev Philharmonic, Camerata Chicago, Xanthos Ensemble, and Juventas New Music Group. Since receiving his doctorate from Boston University in 2010, Jon has taught at Clark University, Worcester Polytechnic Institute, and online for the University of Phoenix, in addition to writing music criticism for the Worcester Telegram & Gazette.