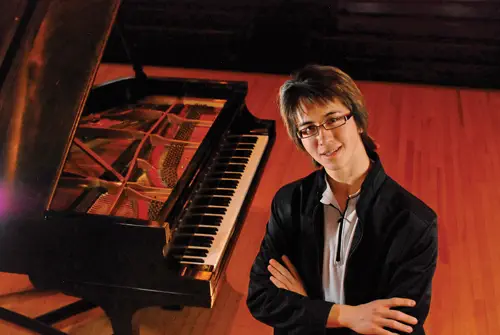 By Caldwell Titcomb.
October 2: The Longwood Symphony Orchestra opens its 28th season, the sixth under conductor Jonathan McPhee, with a program of Sibelius and Delius. Award-winning Zina Schiff will be soloist in the demanding Sibelius Violin Concerto. Also on the program are Sibelius's "Karelia Suite" and Delius' lovely "Walk to the Paradise Garden." At Jordan Hall, New England Conservatory, 290 Huntington Ave., Boston MA, 8 p.m.

October 2: Dinosaur Annex begins its 36th season with a program devoted to five Boston premieres: Pulitzer-winning Melinda Wagner's "Wick," Carlos Sanchez-Gutierrez's "Trio Variations," Keeril Makan's "2," Andrew Waggonjer's "Soon, the Rosy-Fingered Dawn," and Stacey Garrop's "Little Bits." At Slosberg Recital Hall, Brandeis University, 415 South Street, Waltham, MA, 8 p.m (talk with the composers at 7:15).
October 3: The Harvard Music Department sponsors a free concert featuring violinist Daniel Stepner and colleagues. To be played are J. S. Bach's "Chromatic Fantasy," Paul Hindemith's Sonata Op. 31, No. 2, James Yannatos's String Quartet No. 2, Yu-Hui Chang's "Worries Just as Real," Carl Ruggles's "Prelude to an Imaginary Tragedy," and Charles Ives's Sonata No. 2. At Paine Concert Hall, Harvard University, Cambridge MA, 7 p.m.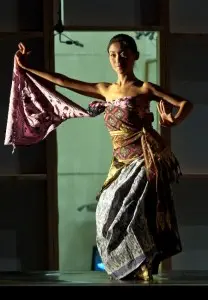 October 3: The Boston Conservatory Orchestra, under Bruce Hangen, offers a strong program: Rossini's "William Tell Overture," Debussy's "Iberia," Britten's "Serenade for Tenor, Horn and Strings" (with hornist Eli Epstein and tenor Rockland Osgood), and Hindemith's "Symphonic Metamorphoses on Themes by Carl Maria von Weber"—masterpieces all. At Sanders Theatre, 45 Quincy Street, Cambridge MA, 2 p.m. (a talk on these works starts at 1 p.m.).
October 6, 13, 20, and 27: The free Wednesday afternoon concerts continue this month, as follows. October 6: Guitarist Aaron Larget-Caplan plays Spanish dance music by Albeniz, Bach, and Piazzolla along with some new lullabies; October 13: Violinist Karl Orvik and the Klaritas Ensemble play music of Bach and Piazzolla; October 20: Soprano Caterina Erba and mezzo Michelle Wright, with pianist David Baker, present arias and duets by Mozart, Rossini, Humperdinck, and Saint-Saëns. October 27: Cellist Daria Titova and pianist Raquel Gorgojo will play works by J.S. Bach and Robert Schumann. At Church of St. John Evangelist, 35 Bowdoin Street (Beacon Hill), Boston MA, 5:30 p.m.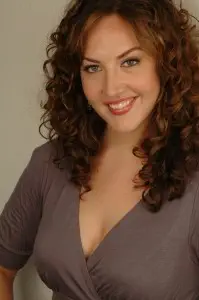 October 8–9: MIT sponsors the East Coast premiere of Evan Ziporyn's opera A House in Bali, inspired by Colin McPhee's memoir of the contact between west and east. Directed by Jay Scheib, the production features a cross-cultural cast along with four Balinese musicians. At Cutler Majestic Theater, 219 Tremont Street., Boston MA, 7:30 p.m.
October 9–10: The vocal ensemble Exsultemus offers a concert of Italian madrigals by Palestrina (1524-96). At University Lutheran Church, 66 Winthrop Street, Cambridge MA, 8 p.m. (October 9) and First Lutheran Church of Boston, 299 Berkeley Street, Boston MA, 3 p.m. (October 10).

October 12: The Boston Conservatory presents the master Austrian pianist Till Fellner, who has been touring all 32 Beethoven sonatas. Here he will follow many other pianists in devoting a concert to the final three, Opp. 109, 110, and 111. At Seully Hall, 8 The Fenway, Boston MA, 8 p.m.
October 15: The Boston Early Music Festival imports the British vocal ensemble Stile Antico for a program including music by such eminent early masters as Byrd, Dufay, Gombert, Josquin, Lassus, and Schütz. At St. Paul's Church, Bow & Arrow Streets, Cambridge MA, 8 p.m.
October 16–17: The Chameleon Arts Ensemble kicks off its season with a varied program of chamber music: Beethoven's Cello Sonata, Op. 102, No. 1; Nikolai Roslavets's Viola Sonata; Bartók's Violin Sonata No. 2 (BB 85); Joan Tower's "A Gift"; and Ives's Piano Trio. At Goethe-Institut Boston, 170 Beacon Street, Boston MA, 8 p.m. (Oct. 16) and 3 p.m. (Oct. 17).
October 16–23: As part of its annual fringe festival, Boston University is presenting Paul Bowles's opera Yerma based on the Lorca play. Music, libretto and translation are  all by Bowles, born a hundred years ago. At Boston University Theatre, Lane-Comley Studio 210, 264 Huntington Avenue, Boston MA, 8 p.m. (Oct.16, 22, and 23), 2 p.m. (Oct. 17).
October 22: New England Conservatory Symphony and Choruses, led by David Loebel, perform Brahms's too infrequently heard "Schicksalslied" ("Song of Destiny") and "Nänie," along with "Symphonic Sketches: Jubilee" by former NEC president (1897ff.) George Chadwick and Elgar's supreme achievement, "Enigma Variations." At Jordan Hall, New England Conservatory, 290 Huntington Avenue, Boston MA, 8 p.m.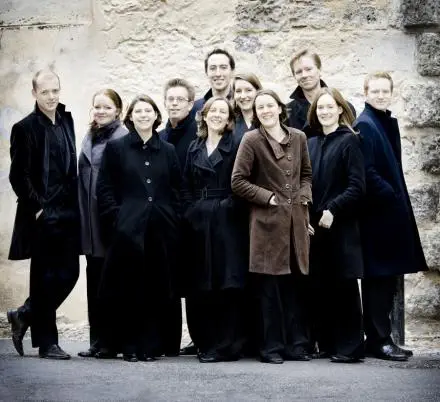 October 24: Music to Cure MS: The 8th Annual Accelerated Cure Project Benefit Concert features an eclectic range of vocal music past and present, including compositions by John Cage, Richard Strauss, and a world premiere performance of Jim Ricci's "Soliloquy." At Park Avenue Congregational Church, 50 Paul Revere Road, Arlington, MA, 3 p.m.
October 29: MIT sponsors a free concert by the Harlem String Quartet, which will play Turina's "La Oración del Torero," Beethoven Quartet Op. 18, No. 3, Pulitzer-winner Wynton Marsalis's "At the Octoroon Balls," and Billy Strayhorn's "Take the A Train." At Kresge Auditorium, MIT, 8 p.m.
October 31: The Gardner Museum presents the young prize-winning pianist Charlie Albright, who will play Leoš Janáček's 1905 Sonata, Menotti's Ricercare and Toccata on a theme from The Old Maid and the Thief, and Schumann's classic "Carnaval." At Gardner Museum, 280 The Fenway, Boston MA, 1:30 p.m.