In some essential and large way, Irish novelist Colm Tóibin gets Elizabeth Bishop right, and even his quirkiest interpretations illuminate something about both Bishop and himself.
On Elizabeth Bishop by Colm Tóibin. Princeton University Press, 224 pages, $19.95.
By Lloyd Schwartz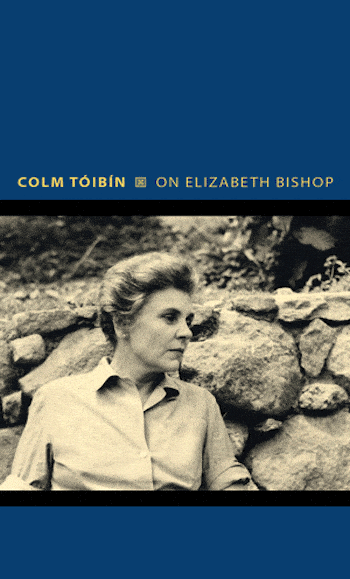 A "writer's writer's writer": that's what John Ashbery famously called Elizabeth Bishop, and some "writer's writers" have written eloquently about her, especially other poets (including, besides Ashbery, Robert Lowell, Marianne Moore, Randall Jarrell, James Merrill, Frank Bidart, and Robert Pinsky). And though she also wrote memorable fiction (and other prose, including a book about Brazil and thousands of dazzling letters), there haven't been many fiction writers among the canonical writers on Bishop. So On Elizabeth Bishop, an unusual mixed-genre critical study/personal memoir by the celebrated Irish novelist Colm Tóibin, himself something of a writer's writer, makes a particularly welcome addition to the Princeton University Press Writers on Writers series.
There has been, especially since her death in 1979, an explosion of interest in Bishop. Besides a 600-page biography (with at least two more currently in the works) and a plethora of critical books and essays, there's also been a novel, a one-woman play (which starred Amy Irving on Broadway), Pulitzer Prize-winning playwright Sarah Ruhl's two character epistolary play adapted from the correspondence between Bishop and Lowell (which had a recent run at Boston's Lyric Stage), and a recent bio-pic—the unfortunately titled Reaching for the Moon, a largely fictionalized account of Bishop's life (or love-life) in Brazil by the Brazilian director Bruno Barreto (Irving's ex-husband). In the 2005 Hollywood movie In Her Shoes, Cameron Diaz reads aloud, almost in its entirety, what is now Bishop's best known poem, the villanelle "One Art" ("The art of losing isn't hard to master"). No one would have been more surprised than Bishop at her current celebrity.
What makes Tóibin's book unique in the Bishop bibliography is the centrality of his identification with Bishop, and the parallels he sees between their two lives. Bishop spent her happiest early years in a little farming village of Great Village, Nova Scotia. She was essentially an orphan by the time she was five, brought up by her maternal grandparents after the premature death of her father when she was only eight months old and the total nervous collapse of her mother, who then spent eighteen years in a mental hospital while Bishop was never allowed to see her again. Her removal from this idyllic rural existence by her wealthy paternal grandparents in Worcester (which she dramatized in a posthumously published autobiographical story she called "The Country Mouse") left her traumatized—lonely, chronically ill, and rootless—turning inward to writing (and also to heavy drinking) as a lifetime enterprise, and outward to world travel. She spent nearly two decades living in Brazil, most of that time with a witty, well-connected, politically involved, and intellectually adventurous woman named Maria Carlota Costallat de Macedo Soares ("Lota" to her friends), one of the two loves of her life. But she always regarded herself as an outsider. "Continent, city, country, society, she writes at the end of her poem "Questions of Travel," Should we have stayed at home,/wherever that may be?"
Tóibin was brought up in rural Ireland, and literature was also his refuge. Like Bishop (though Bishop never explicitly discussed this in print), he was homosexual—another form of outsider-hood. One of Tóibin's most surprising literary analogies is the one he makes between Bishop and James Joyce. Tóibin compares the stories in Dubliners, for example, with their deep understanding of families and childhood and provinciality, to Bishop's stories about her own childhood. Joyce, like Bishop and Tóibin, was an outsider in his own country, and for all three of these writers, their careers were triggered by a necessarily self-imposed exile. And this self-exile, Tóibin writes, on the deepest level, meant a profound devotion to precision (Bishop called it "accuracy") and intensity of language.
What they did more than anything else was remember, visualize. It was essential for them that the remembering be exact and precise, enough for it to draw in and hold all the emotions surrounding belonging, or dreams of belonging, or loss, or dreams of loss, or indeed knowledge of loss.
Tóibin sees a parallel between the soaring lyricism at the end of Joyce's "The Dead" and Bishop's great poem "At the Fishhouses":
They could allow language to compensate and console, then rise above such petty urges and seem to redeem what had been lost, or redress much that they both cared about deeply. The eye and the voice moved into a space that was impersonal, beyond the personal, and then they allowed this impersonality to transform everything that lay beneath it or beyond its understanding, creating a music filled with risk and repetition, which would mimic the tones of prayer, the mind at its most exalted.
So Tóibin's sense of identification with Bishop allows not only sympathy with her work but his real insight into it. Tóibin (unlike many of her earliest critics) is now part of a generation that takes her profoundly seriously and in a rigorous literary way acknowledges her complexity and depth.
Bishop is now such an established and iconic figure, we may forget what a strange career she had. Until her last completed book, Geography III, in 1976, despite winning major prizes and publishing regularly (if not frequently) in The New Yorker, and though she had long stopped being regarded as a precious miniaturist (Lowell and Jarrell certainly knew better), she was considered cryptic, elusive, or even evasive. Tóibin's friend, the British poet Thom Gunn, another openly gay writer, who spent most of his professional life in San Francisco, and whom Tóibin sees as having much in common with Bishop, admitted that he didn't especially like or "get" Bishop until he read the poems in this last book. "With Geography III," Tóibin quotes Gunn, "I can find more virtues in the earlier poetry than I could before. It reflects back on the earlier poetry." So these later poems actually helped us see more of what was going on in her earlier poems, the between-the-lines autobiography now slipping up to the surface.
In a remarkable passage from an untitled article Bishop never completed that begins "Writing poetry is an unnatural act," she says that "the three qualities I admire in the poetry I like best are: Accuracy, Spontaneity, Mystery." They are certainly among her own most characteristic qualities, though they've often been overlooked. Tóibin, without ever quoting this passage, brings them to life in his analysis of Bishop's writing, as in his comments about precision and mystery in his comparison of Bishop and Joyce; and few critics have dealt more revealingly than Tóibin with Bishop's habitual illusion of "spontaneous" self-correction, her process of thinking aloud on the page.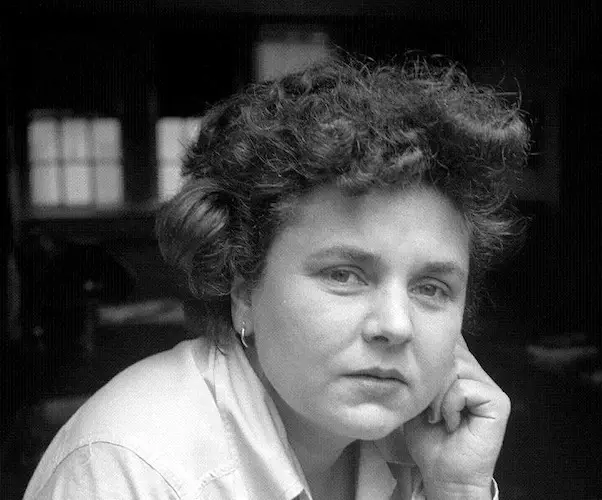 So for a lot of readers, the poems that were appearing in The New Yorker in the early 1970s and soon collected in Geography III were a revelation, though they also had her familiar qualities of intimate observation, colloquial intimacy, eloquent phrasing, human sensitivity, and literary ambition (accuracy, spontaneity, and mystery). Some of these were also a lot longer than most of her earlier poems, more exploratory, the details more resonant. And most readers immediately regarded these poems as more openly, more startlingly "personal." Not exactly the kind of psycho-sexual revelations associated with "confessional" poetry, but less veiled, less indirect than her earlier work had seemed to be, with some of the narratives being clearly both autobiographical and emblematic—Wordsworthian "spots of time" recalled more for their metaphorical resonance than for biographical revelations.
Especially recalled. Bishop's immediacy in her poems of vivid description and direct observation (however hidden or mysterious their underlying meanings might be) is now in the service of a poetry of retrospect. These new poems, which she was completing as she was entering her sixties (though she began some of them many years before), are more emphatically poems of looking back—back to her childhood, to her grandparents and older relatives. One masterpiece, "In the Waiting Room," depicts the revelation that the about-to-be seven-year-old Elizabeth has that she is a human being "one of them" ("I knew that nothing stranger /had ever happened, that nothing stranger/could ever happen"). And in the longest of these poems, the heartbreaking "Crusoe in England," a dramatic monologue in the voice of the "rescued" Robinson Crusoe, she looks back more indirectly to her years in Brazil, her happiness with Lota, and its unhappy aftermath with Lota's tragic breakdown and eventual suicide.
Geography III also included the now famous villanelle "One Art," which she wrote at white-hot speed in response to a turbulent break-up, which is her most devastating head-on collision with one of the most persistent undercurrents in all her poems, her tragic sense of loss. In two even later poems (the glowing "Santarém" and the savagely satirical "Pink Dog"), she looks back to Brazil with equally happy and bitter memories. Also among her last poems were "North Haven," her major elegy—for her dearest poet friend, Robert Lowell, with its allusions looking even further back to Shakespeare and (I never noticed this until Tóibin pointed it out) Lewis Carroll; and her exquisite little "Sonnet," a prescient elegy for herself
Early in his book, Tóibin lays out his take on Bishop. He quotes her delight when Randall Jarrell compared her to Vermeer, and explains how in 17th-century Dutch painting
something is made that is both real and filled with detail, but, in the play of light and shadow, in the placing of people and things, in the making of figures, it is also totally suggestive, without any of the suggestions being either easy or obvious. In the same way, the devious powers of these late poems by Bishop comes from what is said and what lies beneath; they use exact detail to contain emotion, and suggest more, leaving the reader unsure, unsettled.
Then Tóibin pushes the analogy with painting further:
Rather than Vermeer now, it seems the presiding spirit is more that of Cézanne, or a northern version of Cézanne. With part of the surface left blank…. Phrase after phrase…adds up to something mysteriously beyond the phrases, or within them.
Tóibin makes another suggestive visual analogy:
…a camera moving in a place that had been the sight of some catastrophe, but the camera picks up tiny details and leaves out any sense of menace, or instead succeeds in filming menace by filming absence of menace, and thus manages to capture menace all the more truly and effectively.
Bishop used to say that her poems were "just description."
On Elizabeth Bishop is organized as a series of short a-chronological chapters that combine discussions of Bishop's poems and stories, biography, and elements of Tóibin's personal story. There's something both engaging and touchingly poetic about his intuitive ordering. The book is almost more like a meditative poem in two hundred short pages than a conventional literary study. I suppose that's the whole idea of this "Writers on Writers" series, writers we're already interested in illuminating writers we should be interested in. The chapter titles themselves, most of them quotations from Bishop, seem like a draft for a possible poem:
No Detail Too Small
One of Me
In the Village
The Art of Losing
Nature Greets Our Eyes
Order and Disorder in Key West
The Escape from History
The Little That We Get for Free
Art Isn't Worth That Much
The Bartók Bird
Efforts of Affection
North Atlantic Light
I don't always agree with Tóibin's assessments. About her numerous poems she left unpublished poems at the time of her sudden death, for example. Tóibin thinks that only one of them is a complete success, the elegant untitled erotic lyric that begins "Close close all night." Yet earlier in this book he writes penetratingly of another unpublished Bishop love poem, the more intimate and scarier "Breakfast Song," perhaps her most direct confrontation with her own mortality. We may never completely understand why Bishop left so many poems unpublished. Did she feel they were not quite ready, or was she afraid to publish these more openly sexual (or homosexual) poems? I think Tóibin doesn't sufficiently recognize how much these add to our sense of Bishop's poetic ambition. Sometimes he surprises me with his interpretations. He says the first Bishop poem that really got to him was her early "Cirque d'Hiver" (one of my own favorites), but he emphasizes its playfulness and lightness over its stabbing poignancy. In such a short book, he makes a pretty judicious selection of which works to discuss. But I wish he hadn't left out a discussion of her early masterpiece "The Man-Moth," one of her deepest poems about being an artist. Tóibin dwells on what might be Bishop's greatest short story, the intensely autobiographical and poetic "In the Village." But I'd have loved to read this superb fiction writer's take on more of Bishop's remarkable stories.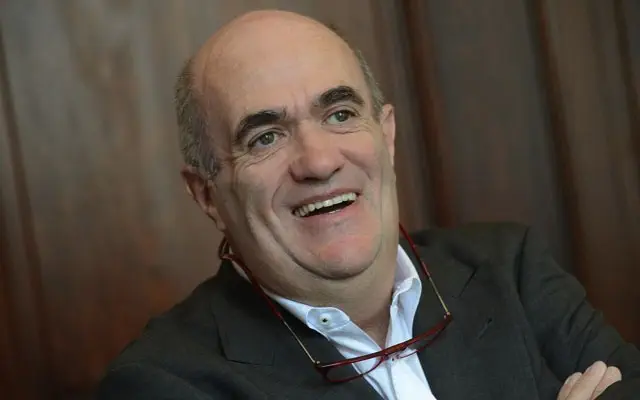 This book was obviously completed before a major new cache of Bishop material was acquired by Vassar College (where Bishop was an undergraduate and where most of her papers are housed). Some of this material, including revealing letters by Bishop to her psychiatrist, are bound to flesh out what we know of her most private thoughts. I regret that someone with Tóibin's sympathy and sensitivity didn't have access to these documents.
Yet in some essential and large way, Tóibin gets Bishop right, and even his quirkiest interpretations illuminate something about both Bishop and himself. His penultimate chapter, "Efforts of Affection," is largely about Bishop's relation to her mentor, Marianne Moore—the title of the chapter is the title of Bishop's long posthumously published essay about Moore, which Tóibin regards as, along with the story "In the Village," Bishop's "finest prose piece." He quotes Bishop's defense of Moore against feminist critics who can't take her seriously: "Whimsy is sometimes there, of course, and so is humor (a gift these critics sadly seem to lack). Surely there is an element of mortal panic and fear underlying all works of art?" "In that sentence," Tóibin writes, "Bishop seemed to describe the underlying element of her own work, as much as Moore's."
And the last chapter is especially touching, because he uses Bishop's wonderful late poem about memory and art, the one called "Poem"—her title slyly telling us that this poem about a painting (a sketch by her great-uncle "about the size of an old-style dollar bill" that she inherited, "useless and free")—is about all art, including poetry. Here, she recognizes in the painting the place in Nova Scotia where she lived as a child—"life and the memory of it so compressed/they've turned into each other… dim, but how live, how touching in detail/—the little that we get for free, /the little of our earthly trust. Not much." In an extraordinary gesture, Tóibin, seeing a friend's painting of his own lost childhood landscape, actually relives—and re-writes—Bishop's poem, following her outline but filling in his own memories, imbedding quotations from Bishop along the way. So their visions ("visions," Bishop corrects herself, "is too serious a word—our looks, two looks") coincide. And everything that has led up to this chapter, Tóibin's entire sensibility, seems virtually at one with Bishop's.
---
Lloyd Schwartz is Frederick S. Troy Professor of English at UMass Boston and a commentator on music and the arts for National Public Radio's Fresh Air, the web journal New York Arts, and WBUR's The ARTery. As the longtime Classical Music Editor of The Boston Phoenix, he was awarded the 1994 Pulitzer Prize for Criticism. He is the author of three books of poetry and is one of our leading Elizabeth Bishop scholars. His Bishop editions include Elizabeth Bishop and Her Art (University of Michigan Press); Elizabeth Bishop: Poems, Prose, and Letters (The Library of America); and the centennial edition of Bishop's Prose (Farrar, Straus and Giroux, reviewed in The Arts Fuse).