Made up of Boston-based musicians, the Laszlo Gardony Quartet is one of the city's under-recognized treasures.
Laszlo Gardony Quartet at the Regattabar, Boston, MA, on Thursday night. Featuring Stan Strickland, reeds; John Lockwood, bass; Yoron Israel, drums.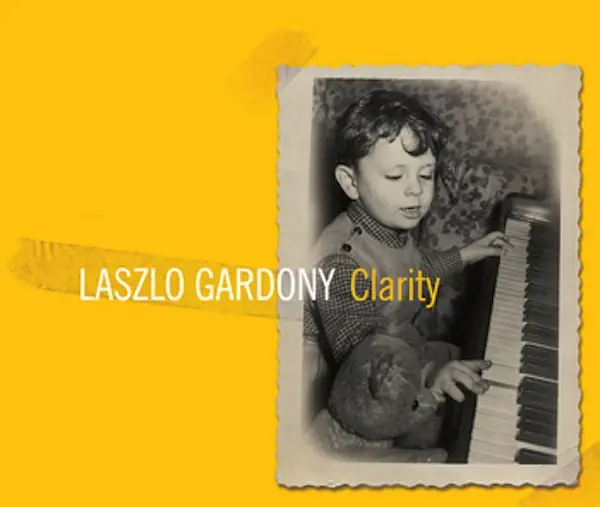 By Michael Ullman
At one point in their performance of pianist Laszlo Gardony's composition "Ever Before, Ever After" at Boston's Regattabar, Stan Strickland was dancing and shouting "You got to reach out and touch somebody," bassist John Lockwood was smiling broadly, and drummer Yoron Israel had a serene look on his face that pops up when he is particularly pleased. With his usual astonishing facility, Gardony was rocking the stand with his large, two-handed sound. At the end, the audience rose to its feet after listening to a gospel-tinged original played by a quartet of Boston-based musicians that is one of the city's under-recognized treasures.
The piece began with a Strickland solo on bass clarinet; he played swirling patterns that reminded this listener of Eric Dolphy's bass clarinet turn on "God Bless the Child." (Strickland usually plays tenor, but this night he also showed off his wide-ranging talents and fundamental lyricism on bass clarinet, alto flute and, unexpectedly, thumb piano.) Then Gardony entered and played his gently swaying, fundamentally sweet tune, after which Israel began a beautifully contained drum solo, with Lockwood and Gardony providing occasional prods. Then things started to heat up. Gardony has been praised by critics for his skills with harmony: here the rhythm and cross-rhythms became increasingly important as the band generated an increasingly rollicking force that seemed to surprise even them. (A gentler version of the tune is the title track on Gardony's disc Ever Before, Ever After.)
This infectious spirit was symptomatic of the evening; the musicians were in a particularly exuberant group mood. The quartet had earlier on played a rowdy, offbeat tune with a New Orleans feel: in my notes I wrote down "Professor Longhair," the famed New Orleans R&B pianist, before Gardony announced that the tune was called "Bourbon Street Boogie." They played another Gardony piece, "Out on Top," this one in 5/4, that its composer said combined New Orleans and Dave Brubeck.
The band took on more complicated tasks as well. They performed Gardony's "Break Out," the tune's scurrying, bebopping line alternating with open sections of 4/4 during which the band almost literally 'breaks out.' Here one particularly noticed what could be called the passionate orderliness of Gardony's virtuoso playing: frequently he bases a solo on a little phrase that he repeats, without tedium, varying it endlessly until he moves on to creating something grander. He's a most accomplished instrumentalist, fluent in both hands. More important, even Gardony's most virtuosic passages seem to sing, and swing, with ease. Songfulness characterized the entire evening. The band performed a new, untitled piece in which Strickland chanted, sang, and played the thumb piano. Towards the end of the set Gardony took on Billy Strayhorn's "Johnny Come Lately" because, he explained, they were a jazz band and should swing something. (The only other non-Gardony tune was the encore, "Eleanor Rigby.") The pianist was being far too modest: this quartet of four musicians, whom I am tempted to call righteous, never stopped swinging.
---
Michael Ullman studied classical clarinet and was educated at Harvard, the University of Chicago, and the U. of Michigan, from which he received a PhD in English. The author or co-author of two books on jazz, he has written on jazz and classical music for The Atlantic Monthly, The New Republic, High Fidelity, Stereophile, The Boston Phoenix, The Boston Globe and other venues. His articles on Dickens, Joyce, Kipling, and others have appeared in academic journals. For over 20 years, he has written a bi-monthly jazz column for Fanfare Magazine, for which he also reviews classical music. At Tufts University, he teaches mostly modernist writers in the English Department and jazz and blues history in the Music Department. He plays piano badly.