This was the sixth consecutive year the double bill of Cracker and Camper Van Beethoven hit the Middle East on MLK weekend; it was sold-out as usual.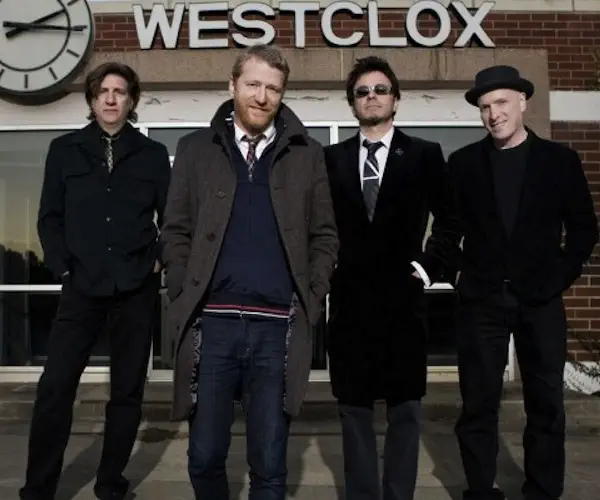 By Brett Milano
David Lowery, frontman of Cracker and Camper Van Beethoven, is a man who knows his fanbase. Late in Friday night's double bill he announced that "I see we still have a college audience…but now it's more like college professors. Good to see you getting back in touch with your roots."
Lowery originally formed Cracker after Camper's demise in 1991, but nowadays both bands tour together and share much of their personnel. This was the sixth consecutive year the double bill's hit the Middle East on MLK weekend; it was sold-out as usual (and yes, much of the crowd looked a bit professorial). Though the bands are respectively associated with the '80s and '90s, both have been remarkably prolific lately: Camper Van Beethoven's made two albums over the past two years—La Costa Perdida and El Camino Real, respectively taking on the music and mythology of Northern and Southern California. Not to be outdone, Cracker just released Berkeley to Bakersfield—a double CD with scrappy political songs on the Berkeley disc, and straight-ahead country on the Bakersfield one. This likely makes Lowery the first artist ever to write two simultaneous double concept albums on more-or-less the same topic.
Camper Van Beethoven included four of the six '80s members—Lowery, lead guitarist Greg Lisher, violinist Jonathan Segel and bassist Victor Krummenacher — but are a different animal this time around. Originally they sent up punk rock's pretensions by writing dry-witted lyrics and throwing various ethnic musical styles into the mix. But lately they focus, without too much irony, on the California guitar rock of the '70s: their first reunion album was a song-for-song cover of Fleetwood Mac's epic Tusk, just done for the hell of it.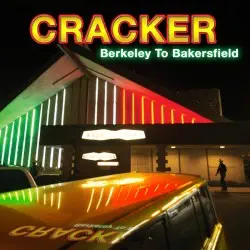 The humor in Friday night's new songs, "Too High for the Love-In" and "It Was Like That When We Got Here", was lovingly wrapped in lush, melodic pop with prog-rock overtones. Good as it was, you still missed the freewheeling and wise-alecky old Camper at times. We got a taste of that with "We're a Bad Trip," from their 1987 sophomore album (a song Lowery apologized for in advance, saying "We were about 12 when we wrote it"). It's a jolly rocker about crashing somebody's party and drinking all the beer while delivering caustic zingers like "Somewhere along the line, someone said you were deep and sensitive/ But you're not!"
Cracker (now comprising Lowery, charter guitarist Jonny Hickman, Camper's rhythm section and guest keyboard and pedal steel players) was even more eclectic, opening with some of the Bakersfield country and working into spiky country-rock, going back to their 1991 debut but favoring the recent material. Most of it was sincere and all of it was better than "Eurotrash Girl," their overlong joke of a hit single which they obligingly still play (along with the much better radio hit "Low") at every show. But you always suspected that Lowery was tiring of grinding out novelty songs during Cracker's run, and their set finale, "One Fine Day"—an anthem that's part gospel and part Neil Young/Crazy Horse—confirmed it. Most likely it's not the '80s humor that gives Cracker an enduring fanbase, it's the musical flexibility and the ability to loosen up and jam. Accordingly the night's closing encore was a straight-up cover of the Grateful Dead's "Loser"—once again, talk about knowing your audience.
---
Brett Milano has been covering music in Boston for decades, and is the author of Vinyl Junkies: Adventures in Record Collecting (St. Martins, 2001) and The Sound of Our Town: A History of Boston Rock & Roll (Commonwealth Editions, 2007). He recently returned from New Orleans where he was editor of the music and culture magazine OffBeat.