It's fun to recall what's been played locally since January and be reminded just how rich the greater Boston area's classical music scene really is.
By Jonathan Blumhofer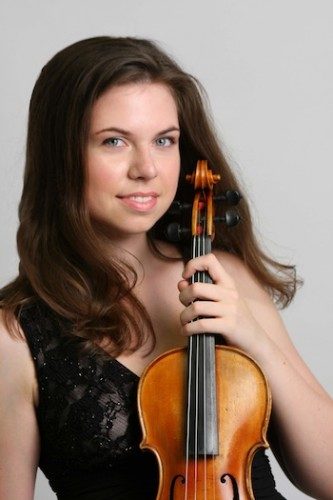 While much of the American classical music world passed 2014 in disarray, things were, mostly, either business as usual or remarkably good in the greater Boston area. The city's flagship ensemble, the Boston Symphony Orchestra (BSO), welcomed its youngest music director in over a century. At the same time, its (and the country's) oldest performing arts ensemble, the Handel & Haydn Society, began celebrating its bicentennial this year. Headlining the city's smaller groups, A Far Cry, the chamber orchestra based in Jamaica Plain, has gone from success to success, garnering both critical and audience acclaim, plus its first Grammy nod for a new album of music by Ted Hearne and Andrew Norman. Much, indeed, is looking up these days.
Looking back on the year in live performances is, of course, a tricky business. I'm well aware that I haven't heard everything that's been performed. And, as far as concerts go, the focus of my listening has mostly been orchestral and operatic performances, leaving much of the region's extremely rich chamber and early music offerings to other ears. So this list is necessarily (and consciously) not comprehensive. Still, it's fun to recall what's been played locally since January and be reminded just how rich the greater Boston area's classical music scene really is. So, without further ado, below are my selections for top live classical performances of 2014. Feel free to disagree, add to them, come up with your own list, etc. Above all, enjoy!
*****
Performance of the Year: Odyssey Opera's Die tote Stadt (September)
It took almost a century, but, thanks to Odyssey Opera, Erich Wolfgang Korngold's Die tote Stadt has finally been performed in Boston. A huge hit in the 1920s, Korngold's opera has been a scarce presence on stages around the world these last seven or eight decades, though that's been changing of late in Europe and, slowly, in the United States, too. Odyssey's concert production – which featured spectacular singing from leads Jay Hunter Morris and Meagan Miller as well as an electrifying account of Korngold's luminescent score by the Odyssey Orchestra – was unforgettable and made as strong a case for the piece to return to the repertoire as one might have hoped or imagined.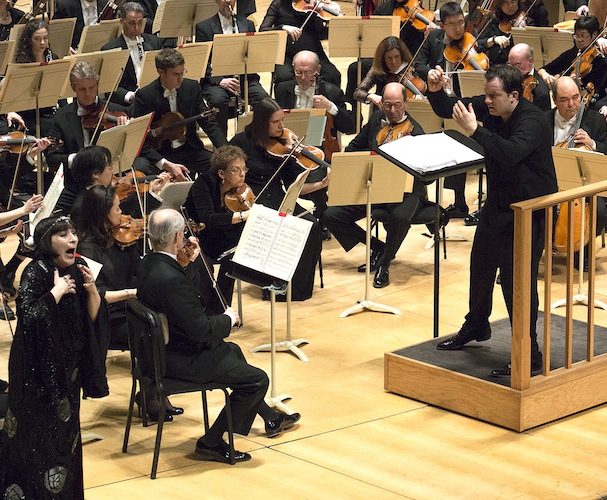 Runner-up: Andris Nelsons conducting Salome (March)
The BSO's then-music director designate led a thrilling, intense reading of Richard Strauss's opera in a one-off performance last March. The singing wasn't always note-perfect and there were shades of detail in the score that were left unexplored. Still, it was gripping. And, for sheer, animal thrill, it was a magnificent display of orchestral and vocal virtuosity: a wake-up call for anyone who, over these last few moribund years, forgot just how exciting the BSO can sound when challenged in all the right ways.
Best staged performance: Boston Lyric Opera's The Love Potion (November)
BLO has had mixed success of late reinterpreting the canon but, with its Opera Annex productions – usually smaller operas presented in unconventional spaces – it's really finding its niche. This November's production of Frank Martin's The Love Potion was haunting, visually and musically, a testament to the healing powers of art and the enduring strength of love.
Best chamber music performance/recital: Simone Dinnerstein (February)
Pianist Dinnerstein brought a conventional-looking recital to Worcester's Tuckerman Hall that, in the event, proved to be anything but: fifteen two-part Bach inventions set up a lilting, songful performance of the French Suite no. 5. And a nostalgic reading of Schumann's Kinderszenen proved an ideal lead-in to her magisterial, lyrical interpretation of Beethoven's C minor piano sonata (op. 111). This was a smart program that also conveyed a spiritual depth often sought but rarely encountered in the concert hall.
Best solo performance: Tessa Lark (July)
Violinist Lark headlined Monadnock Music's season-opening concert in July, playing Mendelssohn's Violin Concerto. The piece may be familiar, but her performance was anything but: urgent and focused, never complacent. Anyone who can truly electrify this repertoire is worth paying attention to. Let's have Lark back this way, early and often.
Runner-up: Sebastian Knauer (February)
Pianist Knauer's formidable performance of Beethoven's Piano Concerto no. 3 with the Wiener Konzert-Verein and Philippe Entremont at Mechanics Hall in Worcester was an early highlight of 2014. Even better was his encore, Brahms's Intermezzo in A (op. 118), which received a richly poetic, beautifully voiced reading.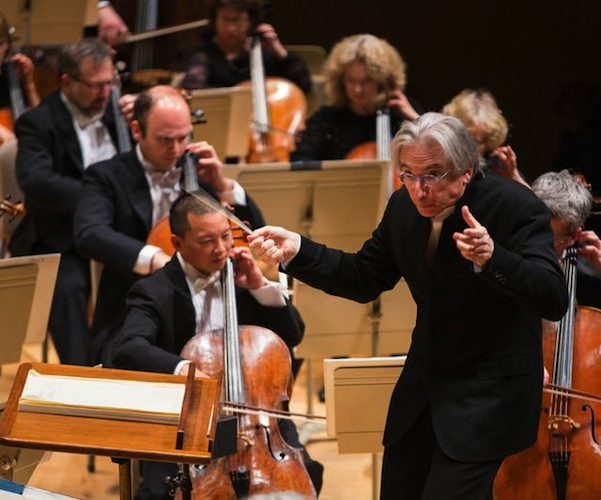 Best visiting orchestra: San Francisco Symphony (November)
It's hard to complain about the roster of high-caliber ensembles the Celebrity Series brought to Boston this year. Both the Los Angeles Philharmonic and the Gewandhausorchester Leipzig didn't disappoint. But the pinnacle was reached, to these ears, by Michael Tilson Thomas and the San Francisco Symphony, whose delightfully mixed program of pieces by Liszt, Prokofiev, Adams, and Ravel was both quirky and extremely well played – especially the second Suite from Ravel's Daphnis and Chloe. MTT and the SFS have been together for twenty years now and their appearance this fall hints at what might be possible if Andris Nelsons sticks with the BSO and continues to find his own hob in the repertoire.
Best premiere (local or world): Samuel Carl Adams's Drift and Providence (November)
The most compelling new piece I encountered in concert this year came not from an established figure but from the son of one. The San Francisco Symphony brought John Adams's son Sam's Drift and Providence with them on tour in November and, while I found a couple of elements in it bothersome, they didn't trump the mighty impression the entire piece left. Here's a composer who's not just sure of himself but one who has something to say that's worth hearing.
Best revival of an underrated/-valued composer: BMOP's A Fine Centennial (May)
Irving Fine is one of those composers whose music is generally more spoken of than performed, which is really a shame. Gil Rose and the Boston Modern Orchestra Project rectified the oversight for at least one night with a survey of Fine's orchestral music and a pair of pieces by his colleagues, Harold Shapero and Arthur Berger. The zenith was reached in an incandescent performance of Fine's Symphony, a dark, brooding masterpiece that ought to be far better known and more widely performed than it is.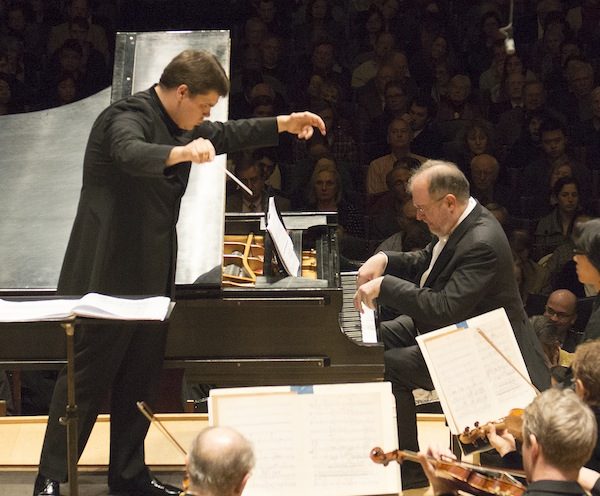 Best revival of a piece written since 1980: Witold Lutoslawski's Piano Concerto (January)
Poland's greatest 20th-century composer isn't a familiar-enough presence in this country so the opportunity to hear his 1988 Piano Concerto played by the BSO at Symphony Hall in January was especially welcome. Garrick Ohlsson brought not just color and rhythmic precision to his rendition of the solo part, but he also mined the Chopin-esque lyricism that runs through it. The result was a performance of often-sensuous beauty lined with steel.
Most creative program: New England Philharmonic's "Shall We Dance?" (October)
Richard Pittman's NEP is arguably the city's most creative ensemble where it comes to eclectic programs. On this one, they paired dance-themed pieces by György Ligeti, Stravinsky, and Ravel with a pair of premieres: Bernard Hoffer's Ligeti Split and David Rakowski's Dance Episodes, Symphony no. 5. All five played off one another in striking, unpredictable ways, reminding us how great programming must engage both the mind and the heart.
Wackiest program: Monadnock Music season finale (August)
The plucky summer festival in New Hampshire wrapped up its 49th season in style with a program devoted to music inspired by…cartoons. There was little not to like in the selection of two chamber symphonies by John Adams, Walter Piston's Divertimento, and Gail Kubik's humorous Gerald McBoing Boing. Earlier this year, composer Christopher Rouse suggested that "a little more 'fun' at classical concerts would be all too good." This concert proved him right (as though proof were needed).
Local Musicians of the Year: Gil Rose and Andris Nelsons
Gil Rose has been an indomitable presence on the local scene for more than two decades now and this year, especially, seemed to be everywhere. His Boston Modern Orchestra Project remains the country's premiere new music orchestra, churning out inventive programs and compelling recordings. Monadnock Music, of which he serves as artistic director, delivered a richly satisfying season that included crackling performances of canonical works alongside underperformed American fare. And Odyssey Opera has established itself as the most exciting opera company in the Northeast, if not the entire East Coast. It's not too much to say that classical music in the region wouldn't be nearly as rich, meaningful, or fun as it is without Rose's tireless advocacy for, especially, the fringes of the repertoire.
The BSO took a calculated risk hiring Andris Nelsons, a conductor who is still very much honing his craft. But the orchestra clearly loves playing for him, BSO audiences are more than happy to give him a chance, and there's a sense of excitement on the corner of Mass. Ave. and Huntington these days that hasn't been apparent there for several years. Where this will all lead is anyone's guess – Nelsons is rumored to be on the short list to succeed Simon Rattle in Berlin in 2018 – but, if he stays put, there's ample evidence to suggest that the BSO has may have struck the jackpot with him. I've caught three of Nelsons's five programs this fall and, while each one I've heard has been marked by some unevenness, when things click between conductor and orchestra, sparks fly. His Tchaikovsky Pathétique Symphony in October was nothing short of stunning and a new recording of Sibelius's Second Symphony (taped in November) reveals a young conductor with his own ideas about a piece this orchestra has owned for nearly a century. On top of that, Nelsons just seems like a genuinely nice and humble guy. It's quite the combo!
In memoriam…
The Discovery Ensemble, for six years the city's most refreshing and, arguably, exciting orchestra folded suddenly this summer, its demise the result more of the effects of poor long-term financial planning more than anything else. The group, whose music director, Courtney Lewis, is one of the profession's fastest rising stars, leaves a gaping hole in local programming that the city's remaining ensembles have yet to fill.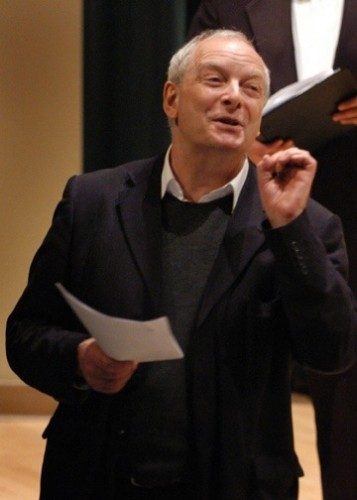 Conductors Claudio Abbado, Sir Christopher Hogwood, Lorin Maazel, and Rafael Frühbeck de Burgos laid down their batons for the final times this year. All had ties to Boston. Abbado was a frequent BSO guest in the '70s and early '80s. The same was true of Maazel in the '50s through '70s, and, after a thirty-plus year hiatus, several times again since 2009. Frühbeck recently was one of the BSO's mainstays amid the collapse of James Levine's directorship. He was that rare breed: beloved not only of audiences but also orchestral musicians and, regularly, critics the world over. Hogwood was one of the great pioneers of the "historically-informed performance" movement and, for fifteen years (1986-2001), artistic director of the Handel & Haydn Society. It speaks to the suddenness of their passings (though all but Hogwood were over eighty) that, at the time of their deaths, each – save Abbado – had either completed recent or had future local engagements scheduled. These were four musical giants who left indelible marks on the musical profession and helped define how we heard and understood classical music for much of the last fifty years. A good proportion of their work is preserved on recordings but they are each irreplaceable and deeply missed.
---
Jonathan Blumhofer is a composer and violist who has been active in the greater Boston area since 2004. His music has received numerous awards and been performed by various ensembles, including the American Composers Orchestra, Kiev Philharmonic, Camerata Chicago, Xanthos Ensemble, and Juventas New Music Group. Since receiving his doctorate from Boston University in 2010, Jon has taught at Clark University, Worcester Polytechnic Institute, and online for the University of Phoenix, in addition to writing music criticism for the Worcester Telegram & Gazette.