By Caldwell Titcomb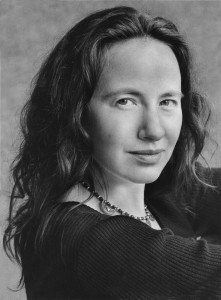 The Palo Alto Chamber Orchestra (PACO), made up of the most talented high-school string players in California's Bay Area, kicked off its first East Coast tour with an impressive June 27 concert in Harvard's Sanders Theatre before a large audience that spilled over into the balcony.
The PACO was founded in 1966, and since 2002 has been led by Yale alumnus Benjamin Simon, a sometime violist and conductor of several California ensembles. The orchestra has performed in Europe, Asia, South America and Australia, but never before in this neck of the woods.
The 34 players warmed up with Mozart's "Adagio and Fugue" for string orchestra (K. 546), which came late in the composer's career (1788). The adagio has some striking chromaticism and is tonally daring. The fugue theme moves from the bottom up – cellos, violas, second violins and finally first violins – and received a robust workout.
Luna Pearl Woolf (b. 1973) is a summa cum laude graduate of Harvard (Class of 1995), and has proceeded to an active career as composer. Her "Max's Moon," written for a Minnesota orchestra, had its premiere in January of 2008. She rescored it this year for the PACO. The work was inspired by two classic children's tales: the award-winning "Where the Wild Things Are" (1963), by Maurice Sendak (b. 1928) – a film version is scheduled for release this October – and "Goodnight Moon" (1947), by Margaret Wise Brown (1910-52).
The piece calls for a virtuoso cello soloist, which makes sense since Woolf is married to Matt Haimovitz (b. 1970), one of the world's foremost cellists. Haimovitz was born in Israel, but his family moved to Palo Alto when he was five. He began studying the cello at seven, and went on to join the PACO, whose most illustrious alumnus he now is. He made his professional debut at 13, and his first recording at 17. After studies at Juilliard he entered Princeton at 18, and then took three years off to concertize. He transferred to Harvard, where he graduated magna cum laude in 1996 with highest honors in music (and met his wife).
The first of Woolf's two movements found Haimovitz and his colleagues appropriately scampering about. There was a short solo for the concertmistress, and a melody for the cellist to be played entirely in harmonics. The second movement provided highly expressive writing for the soloist, and said goodnight by having just a handful of players sounding restrained notes that dissipated into the air. I'd like to hear this piece again.
In 1823, a Viennese guitar maker invented an instrument called an arpeggione. It had six strings tuned to the same pitches as a guitar, and like the guitar had 24 frets on the fingerboard. It was, however, played with a bow like the cello. Franz Schubert was asked to write a sonata for it, and did so in November of 1824 (D. 821). The instrument didn't catch on and was obsolete within a decade. The only important piece written for it is Schubert's A-minor sonata. Sir Jack Westrup's chapter on chamber music in "The Music of Schubert" simply dismisses the piece as "a banal work" – boy, is he a numbskull! The work today is performed on the cello or viola (and occasionally other instruments), and sometimes the piano part has been scored for strings, turning the piece into a concerto of sorts.
Haimovitz returned to play the work with the PACO players reduced to twenty, in a transcription by Heinrich Klutz. The first movement is a lovely sonata-form piece, the second a beautiful E-major adagio, and the finale a charming rondo with two animated sections in the minor mode, winding up in A-major. Banal indeed!

Each year the PACO commissions a new piece from a composer under the age of 21 as part of its Youth-for-Youth project. This year's composer was Stephen Feigenbaum, a 20-year-old Yale undergraduate, who produced a work entitled "Monsoon Season." As you might suspect, this is somewhat programmatic music. It has three sections: the opening normal weather becomes sparse, and "a drought sets in," eventually followed by a "tropical storm." The drought takes place over a sustained low note in the cellos that goes on for too many minutes, and the final portion doesn't seem to bear much musical relation to what has gone on before and reaches a rather inconclusive stopping point.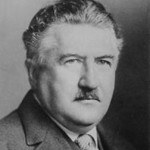 The concert ended with the "Serenade for Strings in E-flat Major," Op. 6, by the Czech composer Josef Suk (1874-1935), a pupil and later son-in-law of Dvořák. Written in 1892, this is a remarkable achievement for an 18-year-old. The first movement develops a theme of great suavity, while the ensuing waltz is in B-flat with a middle section in the unusual key of G-flat major. The adagio offers a solo for the principal cellist (Aki Toyoshima), with a lot of wandering tonalities, and the finale emphasizes the home key of E-flat.
The ovation elicited an encore: the 'Hoe Down' from Aaron Copland's 1942 ballet "Rodeo."
When I was in secondary school and college, students were lucky to master a Handel concerto grosso or Haydn symphony. Today they can play almost anything, as the PACO showed us
The PACO's current tour takes it to the Battell Chapel at Yale, June 28 at 3:00; Alice Tully Hall at Lincoln Center, New York City, June 30 at 8:00; and the Baltimore Museum of Art, July 3 at 2:00.