Arts Fuse critics select the best in music, film, theater, author readings, and dance that's coming up in the next week.
By The Arts Fuse Staff
Film
Boston Area Film Schedules – What is playing today, Where and When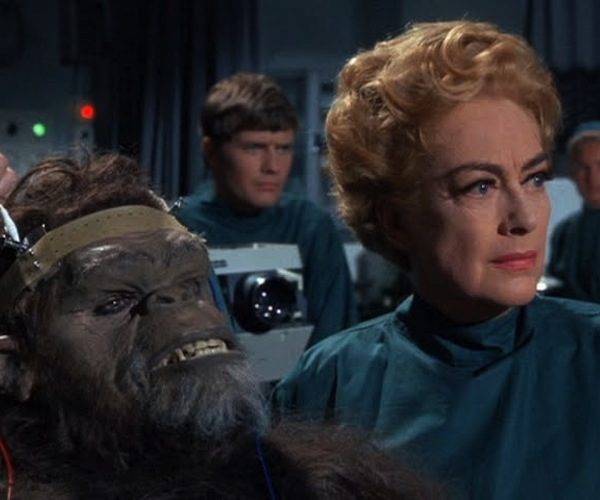 Manakamana
August 28
Brattle Theater, Cambridge, MA
The latest project from Harvard's Sensory Ethnography Lab, this mesmerizing film was shot in 11 separate takes entirely inside a narrow cable car high above a jungle in Nepal: "In this context, the most mundane conversation might suddenly take on a metaphysical grandeur, while every moment of silence feels fleetingly precious. You could hardly ask for a more beautiful vision of souls in transit." (Time Out New York)
Joan Crawford Labor Day Marathon
August 30
Harvard Film Archive, Cambridge, MA
In the great Boston tradition of all-night movie marathons, the HFA presents a twelve-hour feast of Joan Crawford films from the latter part of her career. The entries include Flamingo Road (1949), The Damned Don't Cry (1950), Female on the Beach (1955), Whatever Happened to Baby Jane? (1962), Strait-jacket (1964), Autumn Leaves (1956), and, of course, Trog (1970).
— Tim Jackson
---
Dance
Play Date: Making and Moving
August 30
Institute of Contemporary Art
Boston, MA
David Parker and the Bang Group invite kids and their families to follow the Yellow Brick Road with their distinctive and fun take on The Wizard of Oz in this annual Labor Day weekend event. Tickets are free for up to two adults per family when accompanied by children 12 and under.
— Debra Cash
---
Jazz
David Maxwell & Maximum Blues
August 27, 7:30 p.m.
Museum of Fine Arts, Boston, MA.
Pianist David Maxwell has either played or toured with all manner of blues greats, from Muddy Waters and James Cotton to Freddie King and Hubert Sumlin. He's also known to explore the outer edges of jazz improvisation. Tonight he brings his Maximum Blues to the MFA's Calderwood Courtyard, joined by singer Darrell Nulisch.
Leslie Pintchik Trio
August 27.
Scullers Jazz Club, Boston, MA.
Imagine, if you will, Bill Evans playing a New Orleans second-line. At least, that's what pianist Leslie Pintchik's "I'd Turn Back If I Were You" brings to mind on her new CD, In the Nature of Things (Pinch Hard) — expansive harmonies, lyrical expression, and a bit of Monk-ish humor, riding on those NOLA rhythms. Pintchik makes her Boston debut with her trio, bassist Scott Hardy and drummer Michael Sarin, at Scullers Jazz Club.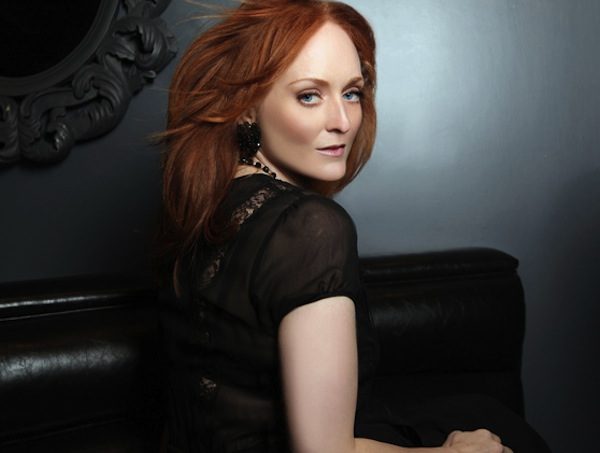 Antonia Bennett
August 28, 8 p.m.
Scullers Jazz Club, Boston, MA.
The daughter of vocal icon Tony Bennett likewise bases her repertoire these days on the Great American Songbook. She's been the opening act for he dad these past few years, and they've been known to sing the occasional duet. No word whether Tony will be paying a visit to Scullers.
Northampton Jazz Festival
September 2-6
Northampton, MA.
The Northampton Jazz Festival includes shows all week at the area's venues, culminating in an all-day (11 a.m.- 10 p.m.) free downtown Saturday event on Hampton Street. Acts include trumpeter Etienne Charles and his Creole Soul, trombonist Steve Davis's Quintet, saxophonist Seamus Blake, and singer Champion Fulton.
— Jon Garelick
---
Arts Festival
The 11th annual ähts: The Boston Arts Festival
August 30 (12 p.m. to 10 p.m.) and 31 (12 p.m. to 7 p.m.)
At the Christopher Columbus Waterfront Park in the North End, Boston MA
The city is presenting an ambitious, two-day showcase made up of "diverse performing arts, educational and interactive art activities, cutting-edge temporary public art, and more than 45 juried local artists selling their work." The performers include Chu Ling Dance, Los Rumberso de Boston, poet Nick Flynn reciting his verse, and folk-rockers Grey Season.
— Bill Marx
---
Theater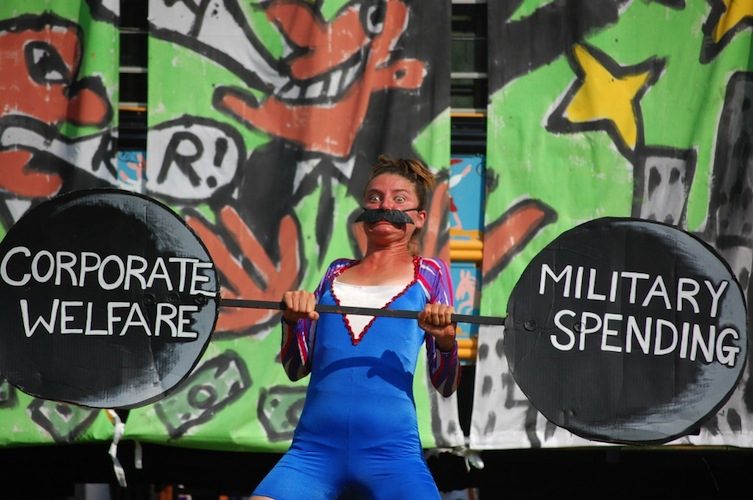 As it usually does on Labor Day weekend, the venerable Bread & Puppet Theater takes to the road, carting around its engagingly anarchistic mix of political critique, giant puppets, and circus antics. See below for tour information and links:
The Nothing is Not Ready Circus
August 29
Big Town Gallery, Rochester, VT
At the Big Town Gallery: Peter Schumann: King Solomon, the Great Love Poet, Fails to Meet the Queen of Sheba in Palestine, August 29 – October 4
Insurrection Oratorio
August 30
68 Quarry Road, Acton, MA
The Nothing is Not Ready Circus
August 31 at 3 p.m.
Magazine Beach Park, Cambridge, MA
719 Memorial Drive, Cambridge (Cambridgeport), MA
Free Admission, Donations Appreciated
In case of rain, the show will be held at the Cambridge Community Center, 5 Callender Street, Cambridge, MA
The Nothing is Not Ready Circus
September 1 at 4 p.m.
Lawrence Commons, Lawrence, MA
At the Bread and Roses Festival, Lawrence, MA.
Bridget Everett
August 27, 8 p.m.
At Oberon, Cambridge, MA
The acclaimed Everett "returns to Oberon with her funny yet gut-wrenching and outrageous performance. Bridget has played to sold-out venues nationally, been joined by guests ranging from Broadway icon Patti Lupone to Rock icon Flea, and has instantly developed a cult-like following with her edgy cabaret. Each performance is as explosive as it is unpredictable." "Wynona Judd meets Melissa Etheridge, via the local bar floozy, on a rocket ship out of Twin Peaks" – The Village Voice
Pygmalion, by George Bernard Shaw. Newly adapted and directed by Devon Jones.
Staged by the Flat Earth Theatre at the Arsenal Center for the Arts, 321 Arsenal Street, Watertown, MA, through August 30.
GBS's classic tale of language and class conflict receives a radical update that includes a racial component: "Overseen by a totalitarian police state, the people of London navigate the stations of the century-old Underground. Here, flower seller Eliza Doolittle meets the privileged Henry Higgins, a linguistic mastermind who makes a bet that, through lessons in speech and phonetics, he can pass her off as a duchess in six months."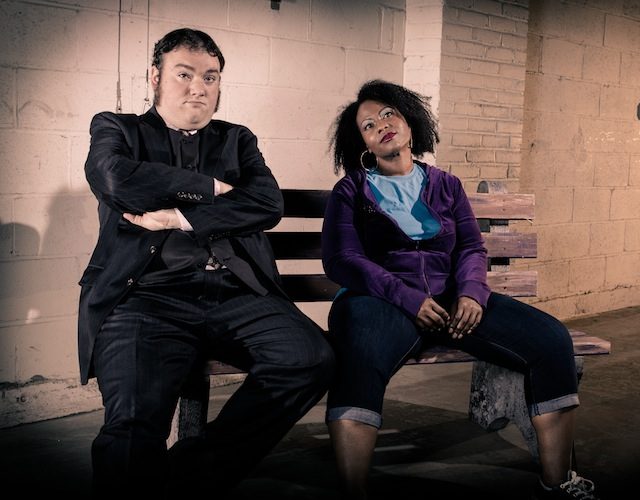 Sister Play, written and directed by John Kolvenbach.
Through September 6.
Staged by the Harbor Stage Company, 5 Kendrick Avenue on Wellfleet Harbor, Wellfleet, MA.
A world premiere of a play "written expressly for the Harbor Stage Company." The setting is "in a dilapidated Cape Cod cabin, where two sisters, haunted by the memory of their departed father, encounter hope and heartache in the visage of a mysterious stranger." Sounds as if D.H. Lawrence's novella "The Fox" might be an influence, but who knows? The cast includes Stacy Fischer, Jonathan Fielding, Robert Kropf, and Brenda Withers.
— Bill Marx
---
Roots and World Music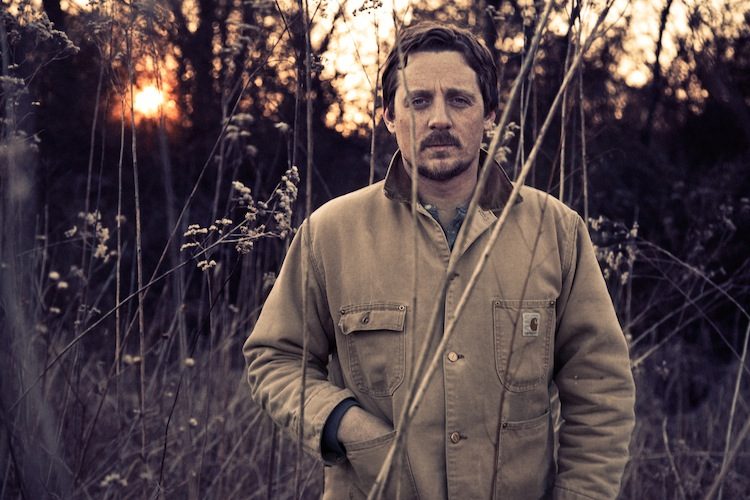 Sturgill Simpson
August 28
Brighton Music Hall, Brighton, MA
These days the legacy of outlaw country can often seem like a cartoonish mix of loud guitars, long hair and jeans. But in their prime Waylon Jennings and Willie Nelson spun lyrics that were deeply personal and at times more than a little psychedelic. Perhaps no honky tonk torchbearer captures that side better that Sturgill Simpson, who in his mid-30's has emerged out of obscurity to become recognized as one of alt-country's major talents. Not that he takes himself too seriously, as shown by the title of his engaging new release, Metamodern Sounds In Country Music.
Rhythm and Roots
Aug 29-31
Ninigret Park, Charlestown, RI
The long-running Labor Day celebration of Cajun, zydeco, and other rootsy sounds is being hosted this year by Winnipeg's fun-loving Duhks. Among the other musical highlights: Los Texmaniacs, the Pine Leaf Boys and deep soul singer Charles Bradley, who will both perform a headlining set with his Extraordinaires band and share his homeless-to-stardom story in a Q&A session.
Living Legends Reggae Festival
Aug. 30
Stepping Stone Ranch, Escoheag, R.I.
Rhythm and Roots is the descendent of a Cajun fest that at one point was regularly scheduled at Stepping Stone Ranch. This year, the stage hosts its own Labor Day weekend bash featuring an impressive roster of real-deal reggae talent such as Everton Blender, Michael "Likeshot" Palmer, Phillip Fraser, Admiral Tibet, and Ranking Joe. This purist lineup will be quite a box office risk, so hopefully attendance will warrant a second edition.
— Noah Schaffer
---
Rock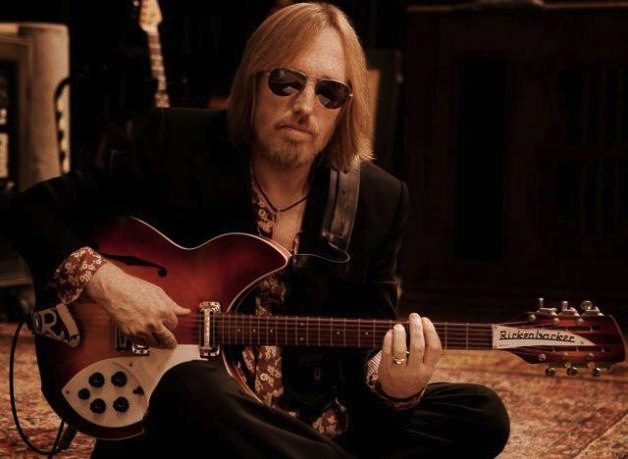 Tom Petty and the Heartbreakers
August 30
Fenway Park, Boston, MA
Fenway Park makes a terrible concert venue, but over the past decade or so it has become the go-to location for rock legacy acts. At the very least, it beats driving to Gillette Stadium (or Xfinity Center for that matter). Small seats, terrible sightlines, and less than perfect sound aside, this week's Tom Petty and the Heartbreakers performance should be a particularly exciting show. Expect a set heavy on Petty's hits, along with a smattering of tunes from his new album, Hypnotic Eye.
Upcoming and On Sale…
Boston Calling Music Festival feat. The National, Lorde, The Replacements (9/5-7/2014, City Hall Plaza); Bombino (9/5/2014, The Sinclair); Justin Townes Earle (9/10/2014, Royale); Bob Mould (9/12/2014, Paradise Rock Club); Jack White (9/17/2014, Fenway Park); Willie Nelson (9/20/2014, Indian Ranch); The Black Keys (9/21/2014, TD Garden); Kasabian (9/26/2014, Paradise Rock Club); Jeff Tweedy (9/26/2014, Berklee Performance Center); Neil Young (10/5-6/2014, Citi Performing Arts Center Wang Theater); The Orwells (10/9/2014, Brighton Music Hall); Foxygen (10/11/2014, Paradise Rock Club); J Mascis (10/18/2014, The Sinclair); Temples (10/24/2014, Paradise Rock Club); Peter Hook & the Light (11/8/2014, Royale); Randy Newman (11/19/2014, Wilbur Theatre); Film Screening: "Pulp: A Film About Life, Death & Supermarkets" (11/19/2014, Brattle Theatre); Greg Trooper (11/23/2014, Atwood's Tavern); Julian Casablancas + The Voidz (11/26/2014, House of Blues)
— Adam Ellsworth
---
Author Readings
Mark Kurlansky and Talia Kurlansky
International Night: A Father and Daughter Cook Their Way Around the World
August 26 at 7 p.m.
Brookline Booksmith, Brookline MA
Free
Bestselling food writer Mark Kurlansky and his daughter Talia have an interesting approach to father-daughter bonding. Every Friday night Mark spins a globe — wherever Talia's finger lands determines the theme for that night's dinner. This tradition inspired a book-length study of their adventures in a volume filled with recipes from Australia to Zimbabwe.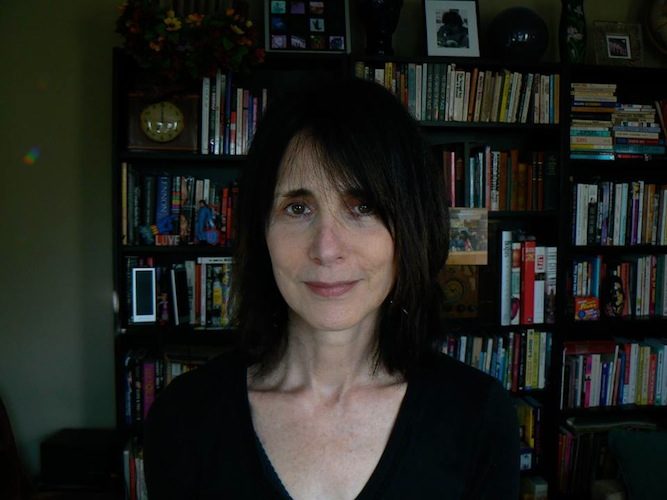 Candy Leonard
Beatleness: How the Beatles and Their Fans Remade the World
August 28 at 7 p.m.
Porter Square Books, Somerville MA
Free
Soon after the latest reissue of the film A Hard Day's Night, the critic Tom Carson remarked that "how much the Beatles helped create the 60's and how much the 60's helped create the Beatles is one of the great chicken-and-egg questions." Cambridge-based author Candy Leonard has pondered that question and has lectured on the whys and wherefores of the Fab Four. She offers her take on what Beatlemania meant and means.
Daniel J Levitin
The Organized Mind
August 28 at 7 p.m.
Brookline Booksmith, Brookline MA
Free
Many argue that we are overloaded with information today, which requires people to make complex decisions quicker and more frequently than ever. Levitin, a neuroscientist and bestselling author, talks about the latest discoveries in brain science and how what has been learned will help the overwhelmed handle the onslaught of data more effectively.
Fiction Fridays
August 29
Harvard Book Store, Cambridge MA
All summer long, the Harvard Book Store is offering 15% off off fiction purchases in the store. The promotion isn't limited to fiction alone, however. Book lovers can get the discount on poetry, graphic novels, audiobooks, and YA fiction as well.
— Matt Hanson