Sugar Bear and his legendary go-go band are coming to the Lowell Folk Festival.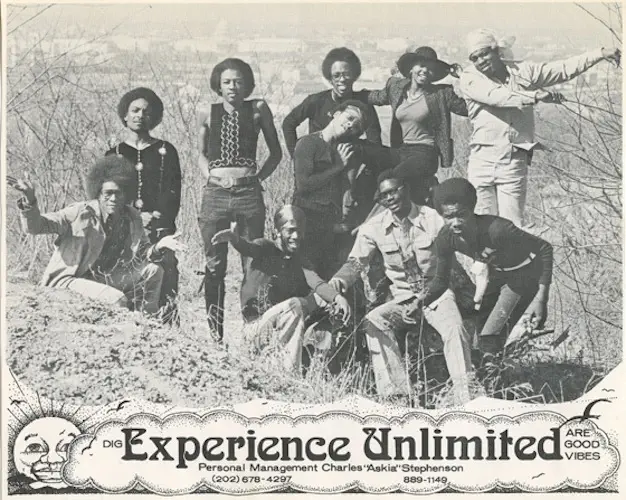 By Noah Schaffer
At first glance the loud, percussive and hypnotic grooves that make up Washington, DC's go-go sound may seem like an unlikely fit for a folk festival – especially when they're being played by a band that was last in town with New Edition and the New Kids on the Block, and which can be heard on Salt 'n Pepa and Beck records.
But the Lowell Folk Festival (July 25 through 27) has always been about celebrating artists who carry on a tradition. And go-go music, despite never being a national phenomenon, is now well into its fifth decade as the reigning regional music of the DC area.
Following the 2012 death of go-go godfather Chuck Brown, the music's most revered figure is likely Sugar Bear, the bassist, lead singer (or in go-go lingo "talker") and founder of Experience Unlimited. In the late '80s, the band hit the big time when its anthem "Da Butt" was featured in Spike Lee's film School Daze. T
o this day they still play multiple gigs a month in DC, Maryland, and Virginia, but it's been years since they've come to New England. In fact, this writer is only aware of two other go-go artists that have played near Boston in the past two decades – and one, Black Alley, were at a prior Lowell Folk Festival backing the Beat Ya Feet Kings dancers. (Go-go bands have also appeared at Lowell's sister festivals in Bangor and Richmond, both of which are also booked by the National Council for the Traditional Arts.)
This weekend EU play three sets at the Lowell Folk Festival – all, appropriately, at the Dutton St. Dance Pavilion. Recently Gregory "Sugar Bear" Elliott spoke to The Arts Fuse about his career and the future of go-go.
---
Arts Fuse: Your music career predates the origins of go-go. What kind of music were you originally playing?
Sugar Bear: Yeah, I grew up in the rock era – I was into Jimi Hendrix, Grand Funk Railroad, Black Sabbath, that was me. It wasn't accepted because I was a black guy playing rock 'n roll in that era. I was trying to play rock in R&B clubs. Then Chuck Brown came out with go-go in 1976, I listened to it and it worked, so that's when I started EU.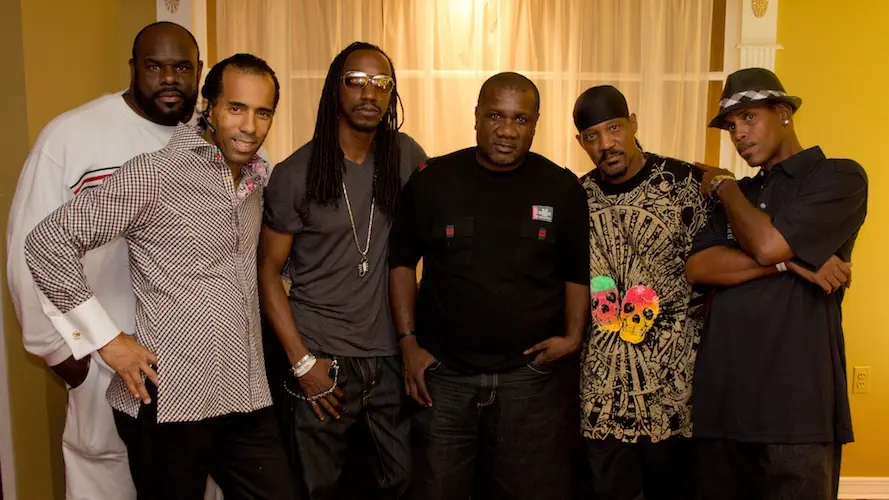 AF: So what made go-go different from, say, funk?
SB: It's really similar. Funk is about the groove, that ongoing funky bassline. With go-go we're more percussion based. We don't stop. A funk record might last five minutes and then stop but a go-go record won't… it might last 20. But it never bores you!
AF: Was "Da Butt" a dance you saw people do, or did the dance come up in response to the song?
SB: Spike Lee had the concept for it. He, myself, Marcus Miller, and Mark Stevens, they put us together and I came up with my hooks: "Tanya got a big ol' butt (oh yeah?) Theresa got a big ol' butt big old butt…" and the song became a number one success and is still being played today around the USA, 26 years later. From that perspective, it's a beautiful thing.
AF: Besides Spike Lee and Marcus Miller you had collaborations with other non-DC artists, like the New York hip-hop icons Salt 'n Pepa ("Shake That Thing") and Kurtis Blow ("Party Time").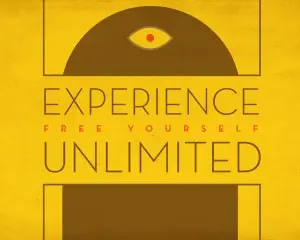 SB: We got hooked up with Kurtis Blow by Maxx Kidd, who was a go-go promoter, producer, and entrepreneur. Grace Jones used go-go tracks [featuring EU drummer Juju House] on "Slave to the Rhythm"… Beyoncé's "Crazy in Love," those are go-go tracks.
AF: So go-go has been on the charts so many times, and there have been movies and books about it, but to this day it's still more of a regional sound. Why do you think that is?
SB: Because there's a lack of originality. A lot of go-go today is remakes and it's not really marketable. You've already heard it before. When go-go bands go back to making original music that will really revitalize things. A lot of rap music was already sampled music. That's what made rap so big. You just sample another song and you have a hit. With go-go we really have to stretch things out from A to Z to make it a hit. And rap has dominated the market in such a big way. There were only a few go-go artists – Chuck Brown, EU, Trouble Funk – whereas you've got 300 rap artists. But I've been blessed to do this for over 30 years. I'm good. We're still going around the love, and I love playing music live.
AF: A lot of go-go musicians also feel the music could have been marketed better.
SB: Even when we were with Virgin records they didn't know how to market us as a group. We were in between rap and R&B. We had the biggest record in the country – number one video, number one record, that's all the advertising you need, but they couldn't get it together. But I'm not bitter. I'm glad. It just made me hungrier. That's what makes me keep going.
AF: You're also a special education teacher. Has it been hard to balance those tow careers?
SB: That's right, I teach special education in Alexandria, Virginia. I've done it for the past 18 years. The music business is so up and down, and you gotta survive.
AF: Go-go shows in New England are pretty rare. Have you ever played up here? How do you approach playing for an audience that has perhaps never heard a live go-go band before?
SB: We were in Boston with New Edition and the New Kids on the Block in 1989. We play all kinds of different festivals all over. We had a hit record, but we're a party band, so we do crowd participation, the whole 9 yards.
AF: There's been an explosion of younger go-go bands, but a lot of people are worried about both the threat from gentrification in DC as well as anti-go-go ordinances that have been passed in Prince George's County in Maryland. What's your take on the scene these days?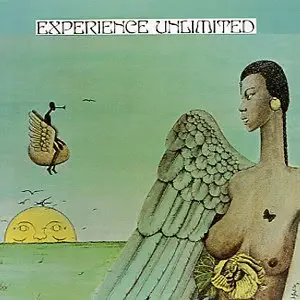 SB: It's a struggle. Every week it seems like a new go-go group is being created. The scene here is not as festive and popular as it used to be, but it's still strong right here in the DC metropolitan area. Outside of the DC area, well really EU and [until he passed away] Chuck Brown [were] the only ones who were able to travel and do festivals based on our history.
AF: Earlier this year you posted a strong statement on your Facebook page about a recently passed law that could decimate the go-go community. There's certainly an irony in how institutions like the Lowell Folk Festival are recognizing and honoring go-go while politicians in the music's home base are trying to outlaw it.
SB: They try to blame all kinds of violence and things on go-go music which is the craziest thing I've ever heard in my life. There's violence everywhere you go. There's violence on subways and in schools, but but they're not shutting the subway or the school down. How can you isolate and blame a certain music? These laws don't just impact the go-go musicians, but also the club owners, bouncers, bartenders, waitresses — they can't work. So it's a domino effect, and I don't think the politicians look at that. None of my songs are talking about murder or killing. My song is about doing da butt, shaking your thing and having fun.
---
Over the past 15 years Noah Schaffer has written about otherwise unheralded musicians from the worlds of gospel, jazz, blues, Latin, African, reggae, Middle Eastern music, klezmer, polka and far beyond. He has won over ten awards from the New England Newspaper and Press Association.