By Justin Marble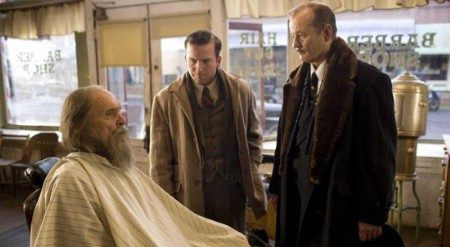 August 4, "Best of the Oughts" at the Brattle: Putting together a list of the best films of the decade is quite difficult, and putting together a film series might be even tougher. But the Brattle appears to have done a good job, pulling in a mix of Hollywood and indie films for its "Best of the Oughts" series, which runs on Wednesdays and Thursdays in August (continuing from July). Novice filmgoers will recognize titles like Eternal Sunshine and the Spotless Mind and There Will Be Blood, but the opportunity to catch lesser-known gems like George Washington and 4 Weeks, 3 Months and 2 Days should not be passed up.
August 5, Last chance for "Great Directors" at Kendall Square: Films about film usually fall into the fictional category, but what better way to learn about some of the greatest living auteurs than see them in films of their own? Angela Ismailos has compiled a series of interviews with Bernardo Bertolucci, David Lynch, Stephen Frears, Agnès Varda, Ken Loach, Liliana Cavani, Todd Haynes, Catherine Breillat, Richard Linklater, and John Sayles. Whether you're looking for a crash course in modern filmmaking or are a film geek looking to learn a bit more, the documentary should prove to be a compelling contrast of styles from some of the undisputed masters. But hurry—the engagement ends on August 5th.
August 6, Nicholas Ray at the Harvard Film Archive: Even those who haven't heard of Nicholas Ray have heard of his most famous film, Rebel Without a Cause. But those who want a stronger insight to one of the great American directors should take a look at this mini retrospective put on by the Harvard Film Archive. Friday night is a good introduction, with Rebel paired with Lightning over Water, Wim Wender's illuminating study of the director made while he was dying of cancer. Then Ray's fans can wrap it all up with In a Lonely Place, a collaboration between Ray and Humphrey Bogart.
August 6, Get Low at the Coolidge Corner Theater: Sometimes a story is so strange that it simply has to be true. That's the case of Felix Bush, a 1930's hermit who lived in the woods of Tennessee for 40 years before emerging in order to throw his own funeral—while he was still alive. This one promises to be interesting, as Robert Duvall steps into Bush's shoes while Bill Murray plays the undertaker who helps him plan the whole shebang.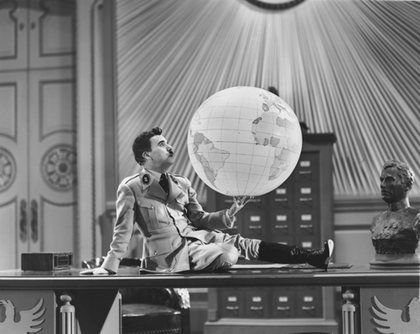 August 13, Charlie Chaplin at the MFA: "Life is a tragedy in close-up, but a comedy in long shot." Perhaps no quote better sums up the oeuvre of director-performer Charlie Chaplin, who has a retrospective on this month at the MFA. Chaplin had an almost inimitable knack for striking the funny bone and tugging the heartstrings in one deft motion. Even more impressive, his films cross the divide of time, generation, race, nationality, and gender to speak to something unmistakably human but also ethereal. The times have certainly been kind to Chaplin and his films, as nobody has made films like him since, and it's unlikely anybody ever will. It all kicks off with The Great Dictator on August 13th but continues into September.
August 16, The Big Lebowski at the Coolidge: The Coolidge Corner theater shows more than its fair share of cult classics, but few are more cultish than the motley crew of hipsters, dudes, and all-around bums who are slavishly faithful to the Coen Brother's bowling epic, The Big Lebowski. The uninitiated might be a little thrown off by the excessive quoting that goes on at the pre-showing bowling party, but seasoned dudes will feel right at home. Plus, free bowling passes to Kings in Back Bay for all who attend. And for those of you who have only seen the heavily-edited, television version of Big Lebowski, you're in for a treat, as the full version will finally reveal what Walter actually meant when he said "find a stranger in the Alps." If any of this didn't make sense, consider ordering a pizza and renting the DVD instead so you can join the festivities next year.