The big BSFC winner was "12 Years a Slave," which beat "The Wolf of Wall Street" for Best Picture, Best Director (Steve McQueen), and Best Actor (Chiwetel Ejiofor).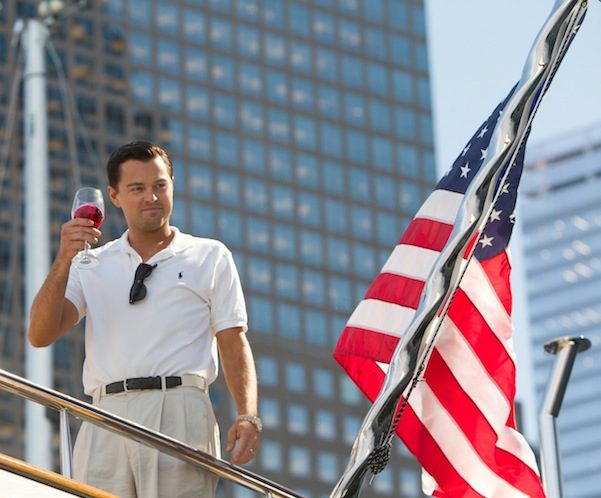 By Gerald Peary
Whose fault is it that Martin Scorsese's The Wolf of Wall Street, his most enticing film in many years, was only screened at the last possible moment for members of the Boston Society of Film Critics (the BSFC)? Some reviewers couldn't make it to the only showing early Friday morning, and therefore couldn't, in honesty, give the Scorsese their ballot vote when the BSFC had its annual meeting at the Revere Hotel this Sunday. Probably as a result, The Wolf of Wall Street finished second in five categories, extremely frustrating to its partisans who vehemently supported it and could never quite round up enough votes.
The big BSFC winner was 12 Years a Slave, which beat The Wolf of Wall Street for Best Picture, Best Director (Steve McQueen), and Best Actor (Chiwetel Ejiofor). I have written elsewhere about my reservations about 12 Years a Slave; and I regret that Boston's critics gave its highest commendations to such an earnest, unsubtle film. Let others honor it for its worthiness, and they will, while we picked something more oddball, cheeky, brash, adventurous.
For the record, I voted for The Wolf of Wall Street for Best Picture, with Terrence Malick's To the Wonder and the Hollywood sci-fi farce, This Is the End, as my runner-ups. I voted for Scorsese for Best Director and Leonardo DiCaprio in The Wolf of Wall Street as Best Actor.
I voted for Jonah Hill as Best Supporting Actor for The Wolf of Wall Street and, for the same movie, Terence Winter for Best Screenplay. When it became obvious that Hill had no chance, I switched my ballot, quite happily to the BFSC winner, James Gandolfini, in his wonderful swan song appearance, he coming a-courting Julia Louis-Dreyfus in Enough Said. I held my support for Winter until the end, when he lost to filmmaker Nicole Holofcener for her clever Enough Said script.
The BSFC chose Cate Blanchett on a first ballot as Best Actress for her neurotic, disagreeable yuppie in Blue Jasmine. Blanchett is superb, yet I cast a vote for an equally enthralling performance of another impossible bitch, Emma Thompson as P.L. Travers, author of Mary Poppins, in Saving Mr. Banks. I applaud the BFSC for its slightly unexpected choice for Best Supporting Actress, June Squibb, portraying Bruce Dern's foul-mouthed wife in Nebraska. She got my vote.
There was not much argument for The Act of Killing for Best Documentary, Gravity for Best Cinematography, Inside Llewyn Davis for Best Use of Music in a Film, or Nebraska for Best Ensemble Cast. In an off-year for Foreign-Language Film, or an off-year for what has opened in Boston, Wadjda was the popular winner, the first picture from Saudi Arabia to be offered as an Oscar possibility. And it is by Haifaa Al-Mansour, a woman filmmaker.
The biggest controversy of the day was about The Wind Rises, the final animated film of the esteemed Hayao Miyazaki, about a Japanese boy who becomes a designer of fighter planes during World War II. One BFSC member gave an eloquent speech about why we shouldn't vote for a film which, though beautifully made, leaves out the atrocities by the Japanese in the War against the Korean and Chinese populaces. With some abstentions, The Wind Rises won the BFSC vote for Best Animated Film, carried to victory by other BFSC members who argued that this was actually a pacifist, anti-militarist work, and that it angered the Japanese right. My vote? There wasn't any, because I haven't seen The Wind Rises to judge. Or any other 2013 animated work.
---
Gerald Peary is a professor at Suffolk University, Boston, curator of the Boston University Cinematheque, and the general editor of the "Conversations with Filmmakers" series from the University Press of Mississippi. A critic for the late Boston Phoenix, he is the author of 9 books on cinema, writer-director of the documentary For the Love of Movies: the Story of American Film Criticism, and a featured actor in the 2013 independent narrative Computer Chess.