By Bill Marx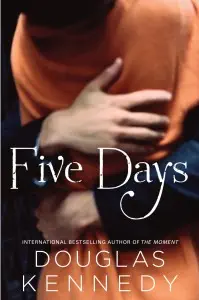 I go back a ways with writer Douglas Kennedy—we were good friends while students at Bowdoin College in Maine and remain comrades. (He has donated funds to The Arts Fuse.) One of our fondest common memories is seeing five (or was it six?) Alfred Hitchcock films, back to back, in one frenzied New York day back in the'70s. Settling in Europe after graduation, Kennedy established himself as a bestselling author of nonfiction and fiction—his early novel, The Big Picture, was a success in this country, but since then he has developed a huge international readership with nine novels translated into 22 languages. His latest novel, Five Days (Atria Books), follows true to form. It is a page-turner of a personal drama—a middle-aged wife stuck in a torpid marriage is given a chance to change her life—that also reflects painful political and cultural pressure points, in this case the aches of the American bourgeois blues.
Kennedy is beginning to generate a considerable readership in this country. He will be reading at the Boston Public Library on August 15 at 6 p.m. In anticipation of his appearance, I asked him (via e-mail) whether the Obama's administration anthem of "change" influenced the central conflict in Five Days and if novelists should feel threatened by the popularity and quality of long form TV dramas.
---
Arts Fuse: Many of your novels explore the state of America, using the personal to reflect on political realities. Five Days is no exception. How much has the Obama administration influenced your vision of love and transformation in this book?
Douglas Kennedy: I remember telling a French journalist a few years ago that, even if the subject is not directly the United States, all American novelists are always grappling with the question of the national psyche and its inherent complexities and contradictions. As you know, I lived outside of the States for 30 years—which undoubtedly reordered the way I perceive "home." And even though I moved back several years ago, I am still regularly ping-ponging between the States and Europe, so I consider myself still to be an insider/outsider here. Which is no bad position for an American novelist. But even during my years as an expat, I always considered myself deeply American. Your country is like your family: it's the perpetual argument.
And indeed Five Days is very much concerned, on one level, with what it means to be a member of the struggling middle class these days. Just as it is also a novel about the huge conundrum that is personal change. Did I have Obama in mind when the theme of change emerged during the writing of the novel? Not consciously. But change is a word we used readily in this country, even though we also privately know that change is one of the hardest things to effectuate—both federally and individually. But change is also part of the American dynamic. And change does happen. Just as one of the ongoing features of the culture wars that have dominated the American scene since the dawning of the Nixonian moral majority is the struggle between progressivism and a conservatism rooted in the misguided belief that the past was the idealized country we should all be still living in. Change remains a huge issue within the American psyche.
AF: The challenge presented by a novel that revolves a "forbidden" romance for a married woman is to elude soap opera—how did you avoid those pitfalls?
Douglas Kennedy: How do you write a contemporary "Brief Encounter" story—which, on one level, Five Days most certainly is—and not write a soap opera? It's simple, really: you sidestep all soap opera tendencies. My characters are literate, complex, flawed, and deeply lonely. Their story does not provide any easy answers to their sense of isolation and the manifest dangers that the notion of personal change presents to them. And they are drawn in a way that—if I may say so—makes them both seem very much real.
AF: You have stated that you have a nineteenth-century view of the novel, yet your books focus on contemporary realities. Could you talk about ways in which you balance the two approaches? What writers today achieve that balance?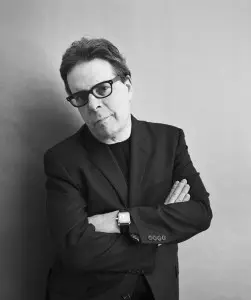 Douglas Kennedy: I have often stated that we read to discover that we are not alone; that others share our manifold dilemmas and doubts. And I am, first and foremost, interested in the human condition—and how we grapple with all that is thrown at us. You can write a love story that is also about loneliness and the immense doubt we all harbor within. Re: contemporary realities and the novel. For me it is essential to reflect the way we live now. I tell big stories that are both literate and accessible. So you could call me a serious popular novelist, or a popular serious novelist. I look to writers like Richard Ford, Richard Russo, Philip Roth (of course), Ian McEwan as contemporary novelists with a considerable public who manage to be both serious and highly readable.
AF: Many argue that the satisfactions of the traditional novel—colorful characterizations, narrative complexity, political relevance, and emotional depth—are now to be found in such enormously popular and critically acclaimed cable TV dramas as The Sopranos and Breaking Bad. Should novelists feel threatened?
Douglas Kennedy: Well, I loved The Sopranos and am addicted to Breaking Bad and Mad Men. No, novelists shouldn't be threatened by this new narrative wave in American television. But it also indicates a great public enthusiasm for sprawling stories that speak volumes about a given juncture in American life and also consider the individual in relation to the societal. Breaking Bad might be one of the most subversive works ever created on the subject of the American Entrepreneurial Impulse and the Social Darwinistic ethos that still permeates so much of life stateside.
Novelists shouldn't feel threatened by these superb novelistic series. But they serve as a reminder to all novelists: up your game.
---
Bill Marx is the editor-in-chief of The Arts Fuse. For over three decades, he has written about arts and culture for print, broadcast, and online. He has regularly reviewed theater for National Public Radio Station WBUR and The Boston Globe. He created and edited WBUR Online Arts, a cultural webzine that in 2004 won an Online Journalism Award for Specialty Journalism. In 2007 he created The Arts Fuse, an online magazine dedicated to covering arts and culture in Boston and throughout New England.