Russian intellectuals privately grasp that they must seem like jackasses to the outside world with their primitive attitudes about homosexuality, aligning not with Western Europe but with Nigeria and Uganda and the Muslim world.
By Gerald Peary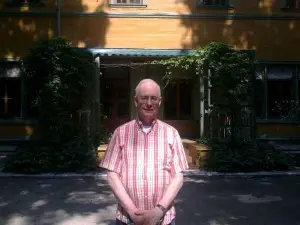 There was a time, I kept being told by nostalgic old-timers, that the Moscow International Film Festival was among the best on the globe, where world-renowned auteurs like Fellini and Kieslowski might well decide to premiere their newest masterpiece. "People would travel from everywhere to Moscow, during the days of perestroika," I was told by a Russian critic. "Those who grew up cut off in the Soviet Union would come to see films from foreign countries just to see what life was like in other parts of the world."
And today? The 35th International Moscow Festival, which I attended June 20–29, is, to a large degree, interchangeable with many other festivals. Where I had hoped for a unique forum to watch new Russian films, these were shown, to the consternation of all foreign guests, without subtitles. The Competition films, all of which were world premieres, often proved mediocre because the best new works go to Cannes, Berlin, and Venice. In lieu of "A"-list films, the festival tried to pacify frustrated audiences with a couple of "A"-list celebrities, Brad Pitt on stage with World War Z for Opening Night and Gerard Depardieu with The Mad Monk Rasputin closing the festival. In the latter case, locals got to greet a new Russian: Citizen Gerard has switched countries in opposition to the stringent taxing of the rich in France. In Putin's Russia, he's among the many free-floating, ebullient millionaires.
I was in Moscow as president of the International Critics Jury formed by FIPRESCI, the official organization of critics from about the globe. Our mandate was to watch the 16 films in Competition and chose one Best Film winner. I can say that our five-member group, even for fussy film critics, was cranky and contentious. The stormiest among us was a young Russian who, fueled by brandy, melodramatically quit our jury and, on his Facebook page, rationalized his resignation as a protest against the low level of films in the Competition. While he was in a volatile mood, he went after an older German man on our jury, telling him, "You are my enemy for life!"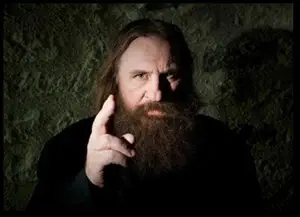 OK. And our FIPRESCI vote? Predictably, there was little unanimity for what movie we could get behind. The two films that I most liked, (a) The Role from Russia and (b) The Particle from Turkey, were regarded, in order, as (a) pretentious and hollow and (b) obvious and "nothing new at all" by the younger members of the jury. In contrast, I was appalled by The Kids From the Port from Portugal, which I voted down as lazy and "nothing happening at all" over a troika of jury members who insisted this was a significant work of minimalism.
I felt somewhat vindicated when The Role, an old-fashioned, high modernist work about an actor in 1923 Leninist Russia who pretends to be his look-alike, a militant Bolshevik captain, took a prize from an organization of Russian critics. Even better, The Particle, about the struggles for work and dignity of an impoverished, Istanbul single mother, won the Grand Prize of the Festival, the Golden St. George, from a jury headed by Iran's great filmmaker, Mohsen Makhmalbaf. That jury recognized that The Particle is a splendid work in the Neorealist vein. The Main Jury also gave a Best Actress prize to The Particle's earthy star, Jale Arikin, a Turkish version of Anna Magnani.
Our FIPRESCI jury ended up settling for a compromise choice for our winner, the not-bad political drama Memories They Told Me from Brazil, a very autobiographical movie by Lucia Murat, who had been a front-line, leftist activist in the 1970s. I watched this film with an audience of Russian journalists, who only responded when there was hugging, kissing, and guy-on-guy sex between two young, male characters. Nervous, uncomfortable laughter and angry commentary came from the gathered, who, sadly, reflect the overriding Russian (and Eastern European attitude) toward homosexuality. Even liberal intellectuals are against it, repulsed by it, consider it sinful, in line with the fiercely homophobic Orthodox Church.
There was a lot for the Russians to be angry about: three films in Competition had gay themes, and the Swiss film, Rosie, matched Memories They Told Me with scenes in which a famous gay writer makes the beast of two backs with a young man who worships him. Nyet! for Russians. Curiously, the third gay-themed film, Matterhorn from Holland, won several Russian critics awards and, even more curiously, the Audience Award from festival goers. Let's try to figure this one out.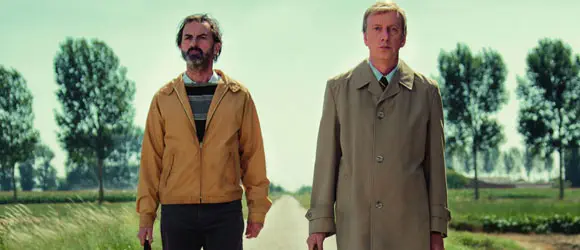 Matterhorn is the story of a very eccentric, very uptight, churchgoing man whose wife has died and who is estranged from his son, who does girly things in a gay cabaret. One day, a very odd, expressionless fellow, Fred, comes to this town, who doesn't speak, imitates the sounds of sheep and goats, and likes to wear dresses. Our lonely protagonist takes him in and gradually they marry.
A gay marriage cheered on in Russia? Well, there are special circumstances. Neither of the main characters in Matterhorn is effeminate, and both were married before to women, so they seemingly are/were straight. Most important, the two guys never touch or kiss or go to bed. There is no squeezing, for example, of the other's cute ass. Or crotch. Totally chaste. Here's my intuition: Russian intellectuals privately grasp that they must seem like jackasses to the outside world with their primitive attitudes, aligning not with Western Europe but with Nigeria and Uganda and the Muslim world. Endorsing Matterhorn is step one, perhaps, toward becoming more enlightened about gay issues.
Only step one. In an interview with a FIPRESCI colleague, festival director Nikita Mikhalkov, the famed film director of Burnt by the Sun and Slave of Love, explained how he doesn't like homosexuality. (In line with his good friend, Vladimir Putin.) A prominent Russian newspaper called for the resignation of the Fest's chief programmer, Kiril Razlogov, because of the perception there were too many gay films. Finally, on behalf of my FIPRESCI jury, I addressed a roomful of Russian press, saying that "We applaud the Moscow Film Forum for being a forum for controversial ideas, and for having three films in Competiton which dealt with gay liberation." Noticeably, not one Russian journalist applauded my remarks.
---
Gerald Peary is a Professor Emeritus at Suffolk University, Boston, curator of the Boston University Cinematheque, and the general editor of the "Conversations with Filmmakers" series from the University Press of Mississippi. A critic for the late Boston Phoenix, he is the author of nine books on cinema, writer-director of the documentaries For the Love of Movies: the Story of American Film Criticism and Archie's Betty, and a featured actor in the 2013 independent narrative Computer Chess. He is currently at work co-directing with Amy Geller a feature documentary, The Rabbi Goes West.