In her groundbreaking study, Tufts University professor Alisha Rankin essentially revises the history of medicine, showing that women, presumed to be marginal in the development early modern medicine, were actually major players.
Panaceia's Daughters: Noblewomen as Healers in Early Modern Germany by Alisha Rankin, University of Chicago Press, 312 pages, $40.
By Justin Grosslight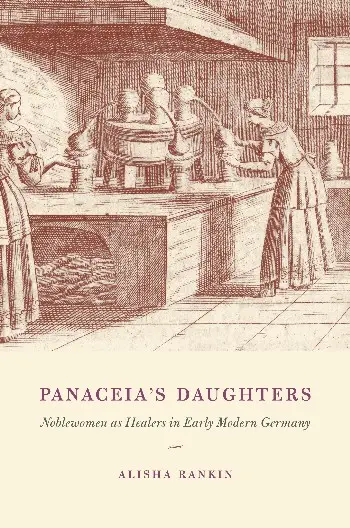 In recent years, historians have intimated that women were crucial participants in the development of scientific knowledge, but few scholars have provided convincing evidence. Alisha Rankin's groundbreaking text, Panaceia's Daughters: Noblewomen as Healers in Early Modern Germany, essentially revises the history of medicine by showing that women, once presumed to be marginal players in early modern medicine, "became fêted not in spite of their gender but because of it."
Rankin first positions sixteenth-century German noblewomen in the history of early modern medical practice and then examines the previously unearthed archival records of Countess Dorothea of Mansfield (1493–1578) as well as her noblewomen correspondents Electress Anna of Saxony (1532–85) and Duchess Elisabeth of Rochlitz (1502–57). She adroitly analyzes images, graphs, and an amalgam of primary and secondary sources to advance her thesis. In doing so, Panaceia's Daughters pushes the boundaries of existing scholarship on medical history and gender studies and provides larger cultural insights into the Reformation.
The opening chapters of the book paint a vibrant panorama of women's participation in early modern German medicine. Rankin shows that by creating medical recipes, sharing experimental equipment, and conducting empirical studies, women staked out a specific niche in the medical economy. Good recipes proved to be as efficacious for healing as traditional learned methods. Female practical therapeutic endeavors generated a body of natural knowledge that challenged the erudite practices of male physicians.
Because they created successful alternative treatments, female healers became increasingly visible in the larger medical community, engaging (and sometimes contending with) physicians, barber surgeons, and apothecaries. Handwritten material spread rapidly in a milieu that eagerly supported heterodox medical ideas: Rankin notes that the vernacular recipes in the library of the Palatine electors (Codices Palatini germanici) account for approximately 93% of all medical manuscripts in sixteenth-century Germany. Though not confined to a female audience, recipes made up an important part of women's Kunst, a body of skilled knowledge that developed gradually through practice and shared knowledge. While recipes abounded in Latin and the vernacular, an even larger number remained unwritten, largely out of fear that coveted procedures would fall into the wrong hands or lose their exclusivity. Court settings were a safe place for the exchange of medical recipes and experimental materials, so communications among noblewomen are at the heart of Rankin's analysis.
Claiming that women and their recipes should assume a central place in the history of medicine, Rankin drives her point home by carefully examining three case studies. A prominent medical healer from the mid 1530s until her death in 1578, Dorothea of Mansfield epitomizes how a noblewoman created her medical career. Among the first in Germany to erect an on-site distillery and to exploit a castle garden for natural resources, Dorothea used her home and grounds to concoct various medical distillates, or aqua vitae. Perpetually in danger of falling into bankruptcy, Dorothea relied on the efficacy of her medicines to keep her estate afloat.
Acclaim for Dorothea's successful cures gradually spread: even Protestant reformer Martin Luther solicited her advice in ending his headaches and debilitating vertigo. Cultivating an aura of piety that mitigated her unfavorable status as a widow, Dorothea won repute as a charitable healer. Those she cured reciprocated by reinforcing her fame; she used this popularity as a way to get her recipes into print. Fortunately, Dorothea's charity also shielded her from religious attack during a time of sectarian conflicts: though Protestants rejected the Catholic act of almsgiving as a bargain with God, they were forced to accept charitable acts as a sign of good grace. Strategically, Dorothea refused to identify her religious affiliation. Only at her eulogy was she portrayed (perhaps inaccurately) as Protestant, revered for her generous care for the masses.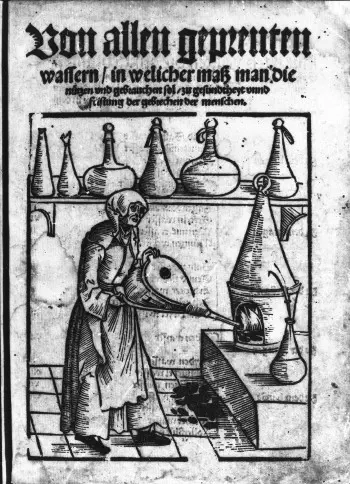 Unlike Dorothea, who battled against precarious financial circumstances, Anna and her husband, August of Saxony (1526–86), were affluent. At both Dresden and Annaburg, the couple undertook several craft endeavors. August followed his technical and alchemical proclivities while Anna pursued her medical passions. Recipe making was a serious affair for Anna: newfangled brews needed to be tested before being disseminated, and often claims regarding panaceas had to be demonstrated in person rather than asserted through writing. Upgrades to glass tubes and other equipment in the Annaberg distillery were made. Anna used Dorothea's recipes, improving on many of them.
More important, Anna saw her practice as a disciplined female affair: most of her servants in the distillery were women of considerable intellect and status. The two with whom she entrusted managerial duties, Appolonia Neefe and Katharina Klein, were married to physicians. Interaction with males in the medical field was helpful, but Anna's world generally stood apart from that of conventional physicians and barber surgeons. Yet she was also strategic, tapping into her courtly networks (using her status as an aristocratic Electress) and the Protestant faith to stealthily advance her practice and the cause of medical experimentation. She consistently preached the Protestant mores of moderation and female obedience, serving her husband and insisting that her daughter obey her son-in-law.
Rankin's final chapter is particularly striking because she challenges the stereotypical doctor-patient dichotomy at the center of medical historiography, addressing the provocative issue of what it means to be concurrently a healer and a patient. Plagued with sundry illnesses for the majority of her adult life, Elisabeth of Rochlitz turned to her own medicines and to the larger medical community for guidance. Examining Elisabeth's records, Rankin astutely shows that the woman spent a significant amount of time creating her own recipes as well as working with Dorothea and others to remedy her maladies. More important, when Elisabeth sought outside medical guidance she gave no preference to physicians, apothecaries, barber surgeons, or other practitioners. She even secured a Jewish physician to help treat her for the French Disease.
Elisabeth also disregarded the accepted hierarchy of medical practitioners, which placed physicians atop the prestige pyramid. Somewhat irascible by nature, she rebuffed physicians who required her to change her diet or regimen, preferring clinicians who offered topical medical cures that required little effort on her end. Complementing Elisabeth's medical endeavors was her (Protestant) conviction that Christ was the ultimate healer: a sick body most likely housed a troubled soul. Thus she made an extra effort to aid the poor and sick—especially when ill—with the hope that she might recover through performing good deeds. Throughout her life, Elisabeth continually asked her brother Philip, Landgrave of Hesse (1504–68), to send practitioners, apothecaries, and alms to her residence in Schmalkalden. Unlike Dorothea and Anna, Elisabeth did not aim at generating publicity, so she is a sterling example of a noblewoman who created recipes primarily to keep herself healthy.
Its merits acknowledged, Panaceia's Daughters has its shortcomings. Rankin could have done a better job connecting her protagonists and the world of midwifery. Debates about childbirth techniques were plentiful during sixteenth-century Europe, especially after the German physician Eucharius Rösslin (c.1470–1526) published his Der Rosengarten in 1513. Though the intended audience for Rösslin's book was not strictly female, several editions of his text were released (and translated) in rapid succession. Also, it would be helpful to know whether Rankin's noblewomen tried to undercut the authority of less prominent female healers. Finally, while Rankin's case studies emphasize local practices, it would be helpful to know the international reach of her female triumvirate. Having this information could provide a foundation for new comparative, cross-cultural analyses in medical healing.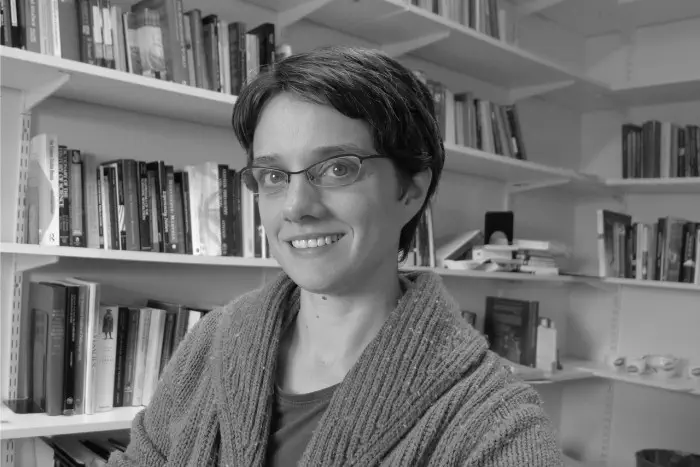 In addition, the subtitle of Rankin's book is slightly exaggerated in its temporal scope. She purports to furnish a study on early modern Germany, yet her research "covers roughly the years 1520–1600, with a particular focus on the last four decades of the sixteenth century." Given that this era seems to be particularly fertile for historical analysis, it would have been wiser for Rankin to alert readers up front that the scope of her research is limited to the sixteenth century.
Nevertheless, Panaceia's Daughters' explorations are profound on many levels. Through her case studies, Rankin brilliantly challenges scholars' conceptions of medicine in the Reformation era. Most surprising is that Rankin's noblewomen do not seem to have been hindered because of their religious affiliation. This is in direct contrast with recent studies that have found that exchanges of scientific information were often undermined, either because of religious tensions or regional pride. For whatever reason (perhaps because they were not scholars or because of German hubris), Rankin's female protagonists led a relatively sanguine existence given the spiritual and political turmoil around them. Rankin also exploits the concept of artisanal epistemology throughout her book, showing that accumulating medical knowledge was not only accomplished through reading recipes, but also that it required extensive hands-on practice.
When read alongside recent scholarly work by Gianna Pomata, Katharine Park, Harold Cook, and others, Panaceia's Daughters places early modern women and their relationship with "medical cookery" squarely in the canon of mainstream scientific pursuits. With a discerning eye, Rankin ingeniously exploits not only hitherto unexamined letters but also medical recipes and estate inventories to illuminate a fascinating lay medical world situated at the intersection of medical knowledge, charity, and patronage.