As legions of college students flood back into New England, there is plenty going on to help you forget the woes of being trapped behind an out-of-towner's U-Haul truck at an overpass on Storrow Drive. September is shaping up to be community month, so pick your poison and support your local scene.
By Kathleen Burke.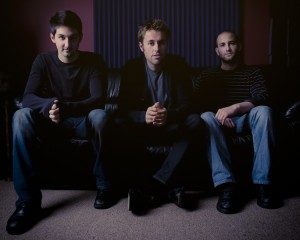 The Met Second Anniversary Party. Hope Artiste Village, 1005 Main Street, Pawtucket, RI, September 7, doors open 7 p.m., show starts 8 p.m., $8 in advance, $10 day of show.
Rhode Island venues have seen their share of hardship when it comes to maintaining location and adhering to building code regulations. This month The Met (formerly The Met Café) celebrate their second year at the Pawtucket location on 1005 Main Street in the Hope Artiste Village. This is the third iteration of The Met since 1975, proving that founders Josh Miller, Tom Fairchild, and Riley Hayford are truly dedicated to the Rhode Island local music scene.
The anniversary celebration features RI natives Fairhaven who recently released their second full length album Plan A. Fairhaven's sound is solid pop rock with mainstream worthy production quality. Think the bastard son of Coldplay and Kings of Leon, suckling from the teat of Death Cab for Cutie. Check them out here and be sure to get to The Met early for the Brooklyn-based Dan Mills.
The Second Annual JP Music Festival. At Pinebanks Field at Jamaica Pond, Boston, MA, September 8, 12-7 p.m., free.
For another second year anniversary party, we turn to Pinebanks Field at Jamaica Pond in Boston for the Second Annual JP Music Festival. Along with local vendors and food trucks, the festival boasts 25 local-area musical performers including Dennis Brennan, Lovewhip, The JP Symphony Orchestra, and Streight Angular. Find the Facebook event listing and complete performer lineup here.
Bring your kids or friends kids along so that you can check out the instrument petting zoo with violin, electric bass electric, guitar, trombone, and clarinet without looking like a creepy child watcher. This event was conceived by many longstanding residents of JP and is shaping up to be an outstanding end of summer event for the entire family. With over 1,200 in attendance for last year's event, the organizers are strongly recommending public transportation and carpooling for those heading to the festival because parking is extremely limited. Visit the JP Music Festival Sound Cloud page for a 75+ minute audio compilation of the artists involved in the 2012 festival. This is a free, all ages event happening from noon to 7 p.m.
Grand Point North Festival. Featuring Grace Potter and the Nocturnals. At Waterfront Park, Burlington, VT, September 14, doors open at 4 p.m., $45 for a single day pass.
Mid-month we head north up to Burlington, VT where Grace Potter and the Nocturnals will be headlining yet another festival on Burlington's Waterfront Park. Grace Potter and company have come a long way over the past 10 years, performing on national TV shows like Conan and VH1 Divas, with much critical acclaim. They return to their native home of Vermont in September to share Potter's powerful, wailing vocals with the hometown crowd. This soulful, blues-soaked ensemble plays a cornucopia of instruments including the Fender Rhodes, lap steel guitar, harmonica, and organ, along with layers of percussion and backing vocals.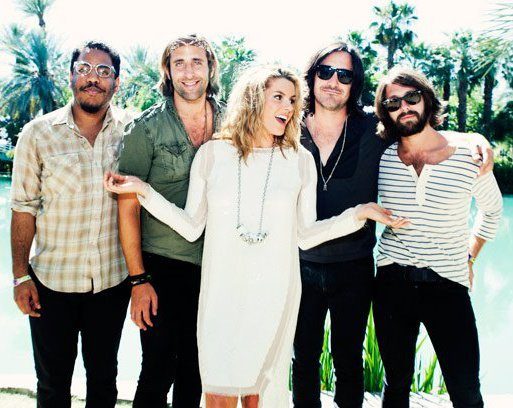 The bill also includes Dr. Dog, Rich Robinson, Ryan Power, Tooth Ache, and more. Lots of local food vendors will be present, and children 12 and under get in free. All the info you need can be found here.
September 23: Allston Village Street Fair Festival. At Harvard Avenue and Brighton Avenue, Boston, MA, September 23, 12–6 p.m., free.
Boston sports a Mardi Gras theme at the 2012 Allston Village Street Fair Festival this month which, according to the organizers, will include "Two outdoor stages, street performances, artists/vendors market, amusements, international food court, thousands of promotional giveaways, free onsite bike valet service, free parking and shuttle bus service to and from the Festival, and 6 hours of non-stop entertainment and fun!" Be sure to get a full night's sleep on Saturday, it sounds like you'll need the energy. Performers on the diverse main stage include, The Shills, Planetoid and The Latin Heartbeat Orchestra. You can find the full line up of the main and second stages, as well as the street performers here.