by Bill Marx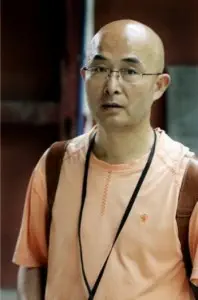 On his way to the Cologne literature festival earlier this week, dissident Chinese writer Liao Yiwu was escorted off the plane by the Chinese authorities and handed over to the police for interrogation. He has sent an open letter to the world, available in English, asking for help.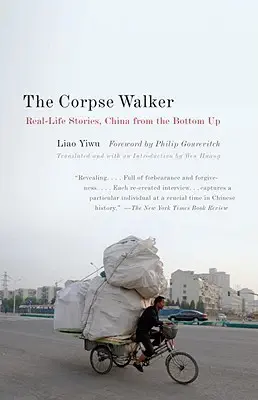 I became acquainted with the writings of Liao Yiwu with the publication of the English translation of The Corpse Walker in 2008, an expansive volume of oral history, banned by the Chinese authorities in 2002, that offers a view of five decades of China's history from the colorful perspective of the marginal and forgotten, the derided and the outmoded. Yiwu's collection of 60 interviews was trimmed down to 27 in Wen Huang's translation. I spoke to Wen about the translation and Liao Yiuw.
I followed up in 2008 when Liao Yiuw provided me a section of a diary he was writing about living through the earthquake in Sichuan province.
Liao Yiwu provided me an update on the aftermath of the earthquake a year later and then, on the 20th anniversary of the brutal suppression of the Tiananmen student movement, he provided me excerpts from "Massacre," an epic poem about the violence that landed the writer in jail.
He is a fine writer and a brave man.
========================================
Order this book through the link below to Amazon and The Arts Fuse receives a (small) percentage of the sale: