By Susan Miron
One of the most interesting concerts of the season occurs on April 5th at New England Conservatory's (NEC's) Jordan Hall in Boston, MA. The wonderful mezzo soprano D'Anna Fortunato will perform, with a stellar group of musicians, vocal chamber music of the twentieth century in honor of Gunther Schuller's 85th birthday.
The composers of all the works on the program (Mohammed Fairouz, Gunther Schuller, John Harbison, Andrew List, and John Greer) will be there and will speak at 7 p.m. at a pre-concert talk with poet and Pulitzer-Prize-winning music critic Lloyd Schwartz moderating the discussion. I spoke to D'Anna Fortunato about performance.
---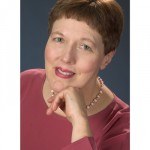 Arts Fuse: D'Anna, when did the idea for this concert occur to you? What sparked it originally?
D'Anna Fortunato: I have had the pleasure of getting to know the brilliant, young composer, Mohammed Fairouz in the last two years, and he has re-awakened my passion for singing the music of our time.
It was his idea to celebrate Gunther Schuller's 85th Birthday by presenting a recital programming Gunther's unusually coloristic Six Early Songs and pairing them with works of composers who have studied with him or been greatly influenced by him. At the same time, I was getting to know the conductor/pianist John Greer and wanted very much to work with him. He enthusiastically agreed to play for this unfolding event and has been supportive and deeply involved throughout the preparations for this concert.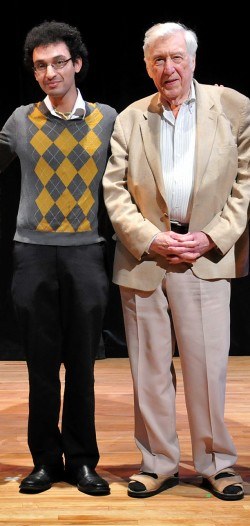 AF: How long ahead do you have to plan a concert like this with so many renowned composers appearing?
D'Anna Fortunato: It has taken about eight months to line up the composers, the hall, the actual program, and then, of course, the performers, all of whom are touring a lot and involved heavily with teaching!
AF: How long have you known Gunther Schuller? What part did he play in your musical life?
D'Anna Fortunato: Gunther was important to me in my formative years as a graduate student at NEC. He was the first musician to introduce me to Contemporary music when he requested that I sing Schoenberg's Opus 21 with the NEC Orchestra. It was a huge soloistic undertaking including dealing with a very large orchestra and some extended vocal techniques. What a frightening but exhilarating event that turned out to be!
But it completely turned my life's mission around. Ever since, I have been drawn to working with living composers and to promoting their works!
AF: What part of your life did the other composers in your concert play? Or do you just admire their work?
D'Anna Fortunato: Each composer has played a significant part at one point or another in my life by helping me along my musical path—not just by encouraging me to sing their music but by acting as mentors or catalysts to help me shed old skins!
---
Susan Miron, a harpist, has been a book reviewer for over 30 years for a large variety of literary publications and newspapers. Her fields of expertise were East and Central European, Irish, and Israeli literature. Susan covers classical music for The Arts Fuse and The Boston Musical Intelligencer.