By Bill Marx
Given that the climate emergency will grow more challenging over time, we (including literary novelists) shouldn't be so cavalier about not eating our spinach.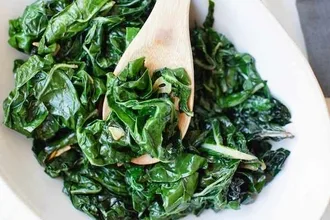 In her essay collection Late Work: A Literary Biography of Love, Loss, and What I Am Reading (University of New Mexico Press, 2022) Joan Frank notes that, as a critic, she has been alarmed by the rise of literary fiction that is more dedicated to pushing unquestionably admirable agendas (political, environmental, humanitarian) than serving the nuanced demands of storytelling. Some very fine novelists are choosing to editorialize, she writes, jettisoning fiction's call for "truthful complexity," for freewheeling characterization. Literary art offers a dream, Frank argues, and "that dream promises a truth — bound to no lobbyist or Cause but rather to the artist's vision of the universe at its marrow — the micro and macro of human life on earth."
A decade or so ago I would have agreed with Frank's point of view, that art should never mount a soapbox. But now, with the insidious progression of the climate crisis, including the world's self-destructive recalcitrance to deal with a mounting threat to the future of humanity, I want to kick that trusty bromide around a bit. Frank must have anticipated there would be pushback — particularly from the end-of-mankind perspective — because she posits attackers who would ask "how can we as a species bother with art if we and the planet are not first alive and well? How can art matter if we're in flames and drowning?" She admits that "these objections are logical." But insists that "art that is art — at least in terms of literary fiction — wants nothing to do with lobbyists."
To which I would reply that it will be difficult to settle down in a comfy reading chair once the apocalypse kicks in. And to note that lobbyists, paid handsomely by the fossil fuel industry, are doing their best to see that as little as possible is done to mitigate the climate crisis, at least actions that don't generate a healthy profit for those they serve. More seriously, I would counter that art would matter, perhaps more than ever, if the planet were in its death throes. But doesn't it follow that, faced with such a horrific reality, literature and other arts would be transformed in significant ways, morally as well as aesthetically? Their responsibilities and freedoms radically rejiggered?
How could the writerly imagination not be impacted by the obliteration of life on the planet: the acidification of the oceans, extinction of wildlife, water shortages, overwhelming floods, life-threatening heat waves. An April 2022 report from the United Nations Intergovernmental Panel on climate change found that temperatures on earth will shoot past a key danger point unless greenhouse gas emissions fall faster than countries have committed. For UN Secretary-General António Guterres, the report revealed "a litany of broken climate promises" by governments and corporations. He accuses them of stoking global warming by clinging to harmful fossil fuels: "It is a file of shame, cataloguing the empty pledges that put us firmly on track toward an unlivable world." On May 4, 2020, the Proceedings of the National Academy of Sciences predicted that by 2070 between two and three-and-a-half billion people across the globe would be trying to live in places that are unlivable." ("Why this is hell, nor am I out of it" observes Christopher Marlowe's Mephistophiles.) Is drawing on the power of art to galvanize us against the encroachment of the "unlivable" editorializing? Perhaps literary art will hop into a bubble and float safely above the global environmental meltdown. Down below, James Wood's "lifeness itself" will be burned to cinders.

Is it possible to compartmentalize the fact that human life might not continue? Yes, it appears that many can be neutral, particularly the multinational corporate giants and billionaires who have embraced the suicidal creed that infinite consumption is possible on a finite planet. But literary artists and critics? Aren't they humanity's sensitive antennae? Unfortunately, they have not taken up the issue often or with the passion that they are expending on other worthy issues. No doubt because they don't want to preach, at least about the fate of humanity. In that sense, the creative class is complacently working alongside powerful economic and political forces — aided and abetted by the mainstream media — that don't see much monetary return in dealing with an emergency that calls for a major overhaul in how we live our lives, especially when it means curtailing our appetite for consumption.
We need writers to tell stories that will awaken us to the challenges presented by the greatest crisis mankind has faced. A scientist told Icelandic novelist Andri Snær Magnason it was his responsibility to help: "If you cannot understand our scientific findings and present them in an emotional, psychological, poetic, or mythological context, then no one will really understand the issue, and the world will end." We need narratives of all kinds at all levels, including agitprop: tales of witness and survival, tales that foster new ideas of community, tales that envision collective solutions (that cross lines of class, race, gender, and identity) rather than individual heroics. Stories that tell us who we are. I am not arguing that fiction writers shouldn't have the freedom to ignore the mounting dangers — now and in the future — to "the micro and macro of human life on earth." But the choices they make will raise moral issues, at least among concerned critics. For example, Frank points to Tolstoy as the very model of a noneditorializing novelist. Does she think he would have overlooked writing about the climate crisis? Given how deeply he treasured life, human and otherwise, I don't think so. And if Tolstoy ignored the issue, then he would be challenged to explain why. It would be a fascinating conversation.
The flaw in Frank's case is that it assumes conditions will remain the same. The chaotic dynamism of our weather undercuts this confidence. Cultural upheavals may well be coming. All of us are going to have to make major adjustments that we are not happy with, climate change believers as well as deniers. Generations to come will not be able to assume what developed nations now take for granted — food, water, and shelter. Climate disruption will spawn enormous suffering, desperation, and death. How should literary artists respond to that ongoing crisis? Preaching to those in despair may not be considered a sin. Thousands of years ago, art and religion were joined at the hip — and they may be again, for the sake of solace, resilience, and inspiration.
Frank titled her essay "I Say It's Spinach." In it, she points to a famous New Yorker cartoon that stars a child who won't eat the stuff, or anything that looks like it ("I say it's spinach, and I say to hell with it"). I sympathize; when I was a kid I hated spinach. Now, however, when it is properly prepared, I love it. The climate emergency will only grow more challenging over time, so we (including literary novelists) shouldn't be cavalier about dissing our spinach. As my mother used to say when I refused to eat it, there were children in other countries who would have loved to have the green leafy stuff that was sitting on my plate. In the decades to come, those numbers may grow to the billions.
---
Bill Marx is the editor-in-chief of the Arts Fuse. For four decades, he has written about arts and culture for print, broadcast, and online. He has regularly reviewed theater for National Public Radio Station WBUR and the Boston Globe. He created and edited WBUR Online Arts, a cultural webzine that in 2004 won an Online Journalism Award for Specialty Journalism. In 2007 he created the Arts Fuse, an online magazine dedicated to covering arts and culture in Boston and throughout New England.