By Noah Schaffer
"It's up to us to remind those making music today to never forget those pioneers. I always say if it wasn't for R & B, jazz, and gospel there'd be no Elvis, Beatles, or the Rolling Stones."
Many of the early Boston punk and garage pioneers never received the vast fame and fortune garnered by some of their peers from other cities, but they certainly have been blessed with the gift of longevity. Just look at the bill at the Regent Theater in Arlington on December 16: it pairs the Nervous Eaters, a band that dates back to 1973 and claims the title of "Boston's first punk/new wave band," with relative upstarts Barrence Whitfield and the Savages, who first recorded in the early '80s.
While the raw Savage sound revolves around Whitfield's skills as an R & B screamer, their lead man has proven to be a versatile artist who is equally adept at singing country, swing, and the outer space jazz of Sun Ra. In addition to the Regent show, Barrence Whitfield and his All-Star Band — an aggregation that includes several former Savages — plays Chianti in Beverly on December 30. Whitfield recently caught up with the Arts Fuse from his North Shore home.
---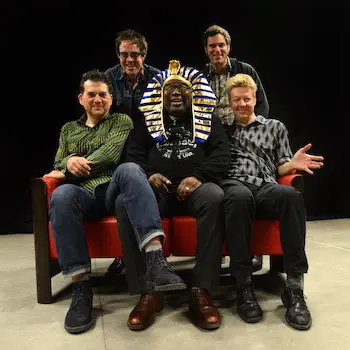 The Arts Fuse: The Nervous Eaters are getting a lot of attention for their new album. Did you used to play a lot of bills with them back in the day?
Barrence Whitfield: Well, I've known a few of them for many years. They're on a comeback thing because of the stuff they've been recently recording and playing a lot of shows. But as far as playing together, I used to go see them, but again they've been around a bit longer than the Savages. They were already established by the time we got our stuff together in 1983, so we've crossed paths many times.
AF: Who are in the current Savages?
Whitfield: The original guys are [guitarist] Peter Greenberg and Phil Lenker [on bass]. Phil was in the Lyres and of course Peter was huge with DMZ back in the day — and he was in the Lyres too. And we've got Tom Quartulli on sax and Andy Jody on drums.
AF: It seems like these original Savages tours have been taking place about once a year.
​​Whitfield: Since the pandemic hit we haven't been able to play together. We had played in January 2020 at the Middle East, But this past year we were lucky to get together and do a few gigs here and there, and go to Europe where we played 24 dates in 31 days in July. It was hot and blazing and wild. It was like 100 degrees everywhere we went. But one thing that was really fortunate was that we were able to meet R. Crumb, along with his wife, who just died a few weeks ago. Hanging out with the Crumbs for an hour was the biggest thrill. He's famous for having his huge 78 collection and he says he doesn't listen to music recorded past 1935. I asked him if he listened to any modern music, maybe a little rockabilly? And he said "Tommy James and the Shondells –'Hanky Panky.'" That's R. Crumb all the way!
Right now we're thinking about recording another record, trying to get all the songs and whatever we need to do together. We may record it in Spain.We're not sure, but we'll be going back there in May.
AF: Speaking of records, are you still working at the Record Exchange in Salem?
Whitfield: Yeah — I'm still there a couple of days a week doing my yeoman's work, schoolin' youngsters that there's not just rap! [laughs] It's always good. I work in a record shop because it gives me an opportunity to educate people about music. There's so much music out there, we're lucky to be in a country that has a lot of roots. The Europeans, they love our music, and here in America we're sometimes jaded because we have so much to draw on, but it's what keeps me going — talking to people about music and listening to it with them,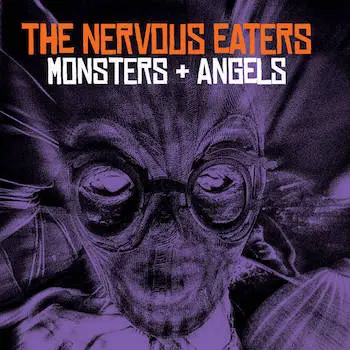 AF: Are there any new discoveries or rediscoveries that stand out?
Whitfield: I'm always rediscovering stuff. The other day I listened to a Stockhausen record I'd never heard of. I go all over the place. I just listened to a few jazz things, like Henry Threadgill, and I was listening to Dan Penn, the white soul singer/songwriter. And I will throw on a Sun Ra record any time. He keeps me open to new sounds, and I've been fortunate to record versions of a lot of this stuff. There are always new avenues opening up.
AF: You put out a record of Sun Ra songs not too long ago.
Whitfield: Yes, in 2019. That's still the epitome of Barrence Whitfield. It was almost a dream. Back in the '90s there was a band called the Concussion Ensemble led by Rich Gilbert, who had played with Human Sexual Response and the Zulus. My manager at the time wanted me to do some stuff with the band. We did Sun Ra's "Nuclear War," and it was two guitar players, a bass, and five drummers. They were hitting skill heads and rabbit ears! Irwin Chusid, who is a big guy in music and a DJ down at WFMU, heard it and said let's get together with some other musicians and add some more Sun Ra tunes. And we put it out as a mini-LP and it did pretty well.
AF: One of the main drivers of that project, Brother Cleve, passed away recently.
Whitfield: Yes, Robert Toomey, "Brother Cleve," he was a great friend, and he was a knowledgeable musician, a great DJ, and he had all kinds of friends and listened to everything and influenced a lot of things — and he was celebrated for his knowledge of mixing cocktails — he was famous for his way around tiki bars. He'll really be missed.
AF: Recently there's been a lot of attention paid to the role that Black artists have played in country music. Many years ago you were on a Merle Haggard tribute album and that track was placed on the seminal compilation of Black country, From Where I Stand. You also made two records with folk/country songwriter Tom Russell. Is it nice to see the country world finally catch up?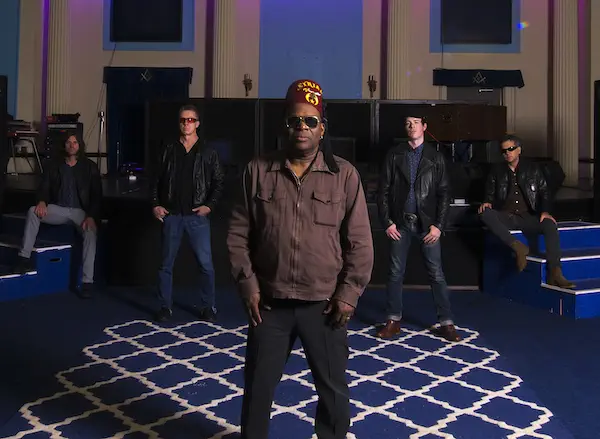 Whitfield: It's still a long way from what it should be but yes, it's nice to see that acknowledgment. Some artists are phasing into that arena. Once you get exposed [to the history] it's hard to not acknowledge that our people are a part of country music. Even back in the day it wasn't easy. Everyone thinks of Charley Pride, but don't forget Stoney Edwards, Linda Martell, and O.B. McClinton. I was really fortunate to be on that box set of Black artists who've done country. It was a big deal for me because country was a type of music that really crossed over with Blacks, especially in the South. Through the '50s and '60s a lot of R & B artists covered country songs and brought a soul tinge to them. It's something that should never be forgotten. Isn't music for everybody?
AF: Back when the Savages started many of the original pioneers of R & B and early rock were still with us. Jerry Lee Lewis was really the last of the major figures from that era. Last week we lost Roddy Jackson. How does now being one of the prime torchbearers for that sound shape your musical mission?
Whitfield: I'm getting up there in age, and we are beginning to lose our heroes and all the guys who we listened to when we were growing up. We were very fortunate to have one thing that is missing today — the radio of the '50s and '60s, where you'd get to listen to everything you'd want to listen to in an hour or so. It's up to us to remind those making music today to never forget those pioneers. I always say if it wasn't for R & B, jazz, and gospel there'd be no Elvis, Beatles, or the Rolling Stones. So it's important to remember — but also to forge on with new ideas. When I travel to other parts of the world the music of these pioneers is still revered. For example, in Spain, where I started touring in the late '80s, they were way behind because Franco did not allow rock and roll music in the country. Everything was underground, but now everything is totally different. There's so much music, record labels, Spanish artists – they're at the peak of a thriving scene, where people buy records and go out to hear music.
---
Noah Schaffer is a Boston-based journalist and the co-author of gospel singer Spencer Taylor Jr.'s autobiography A General Becomes a Legend. He also is a correspondent for the Boston Globe and DigBoston, and spent two decades as a reporter and editor at Massachusetts Lawyers Weekly and Worcester Magazine. He has produced a trio of documentaries for public radio's Afropop Worldwide, and was the researcher and liner notes writer for Take Us Home – Boston Roots Reggae from 1979 to 1988.