By John R. Killacky
Chaos and anarchy are embedded in Angelo Madsen Minax's hybrid cinema of survival, acceptance, and transcendence.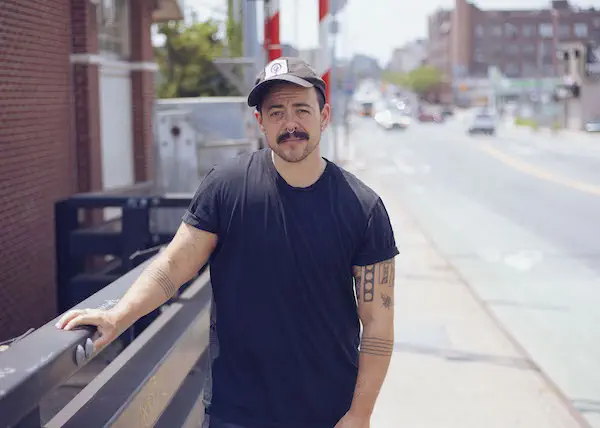 Angelo Madsen Minax, associate professor of time-based media at UVM, is having quite a year. This spring he was awarded a distinguished 2022 Guggenheim Fellowship and is currently on sabbatical doing preproduction work for his next project. On October 22 he curates an evening of experimental shorts for Vermont International Film Festival (VTIFF).
Minax creates audacious experimental films of trans embodiment by discordantly juxtaposing present-day footage with Super 8 home movies, animation, staged rituals, and ethereal voice-overs. Chaos and anarchy are embedded in his hybrid cinema of survival, acceptance, and transcendence.
His work has been screened throughout the United States, Europe, Canada, and Mexico, winning awards at many prestigious festivals. His North by Current was screened nationally on PBS's POV series in November 2021. In this feature, shot over five years in an auto-ethnographic style, he returns to his family of origin and grapples with the death of a niece, addiction, incarceration, misguided religious fervor, and rejection of his gender transition.
His experimental shorts are equally compelling. Gorgeous landscapes, queer rituals, and cinema-vérité ruminations provide kaleidoscopic glimpses of his artistic and personal explorations. Some are rooted in the particularity of location — using archival news clips from a television station in Dallas or exploring Memphis's geographic and sexual underground. His surrealist Two Sons & a River of Blood (2021) is a poignant meditation on pregnancy and desire with a self-made family of "two dykes and a trans man."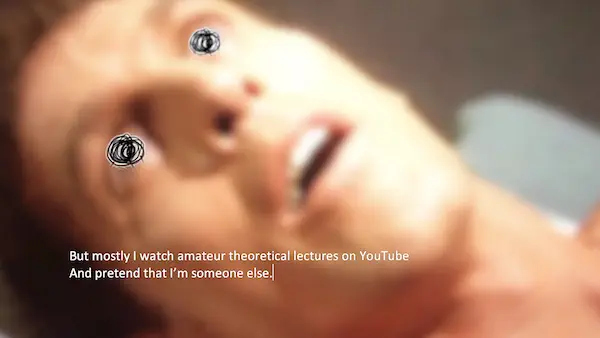 His latest, Bigger on the Inside, premiered last month at the Toronto Film Festival and is described as, "A psychedelic and deeply moving reflection on desire, human connection, and — in its words — a crisis of contact."
I spoke to him by phone about his aesthetic approach to making films. He told me, "I don't separate out the process between production and postproduction. I begin editing right away, otherwise I can't get a shape of what the story will be. When I shoot again, the process dictates how and what I shoot in the future. In my films, you will find trails of information I find interesting rather than attempts to entertain the audience."
Minax describes his projects as spanning "documentary filmmaking, narrative cinema, essay film, media installation, sound and music, performance, text, and collective practices." For him, "content is more interesting to me than narrative. The narrative is what allows anyone to access it, which I think is important, but the content is doing the heavy lifting in terms of making people ask questions about the world around them, which is the difference between art and entertainment."
Reflecting on his personal journey, he remembers, "I came of age in punk, feminist, and BDSM cultures. It was a different world — throwing parties and working multiple jobs to pay for our surgeries. We had to go to therapists to tell us we weren't crazy to get hormones." As he gets older, "I have more of a need for reconciliation than differentiation."
With his Guggenheim Fellowship, he is developing a documentary on Fakir Musafar, an icon of body modification and what was called "The Modern Primitives Movement." Minax shared the backstory, "During the last 10 years of his life, I was part of his community.… It's all about this desire to stretch the limits of the body in both its physical and spiritual dimensions and find meaning in community. When he passed, his wife and I started talking about the archives. I was blown away by what was there."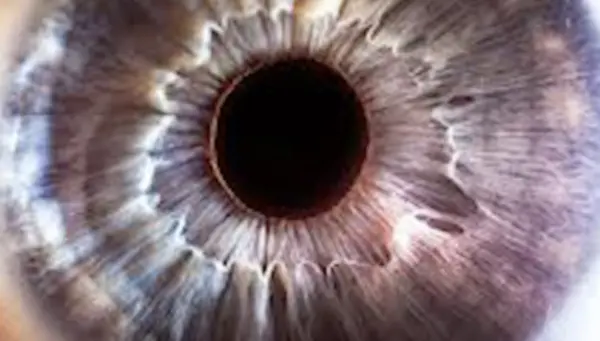 In a press release announcing the Guggenheim award, UVM president Suresh Garimella called Minax "one of the shining lights in our institution's remarkably talented arts faculty, and we are thrilled by this well-earned recognition for him." Additional support from a grant from UVM's College of Arts and Sciences will help support the project about Musafar, who died in 2018 at age 87.
Asked whether his raw and intimate works are political, Minax responded, "I am not of the camp that believes visibility is equal to politics. You have to be more than alive in the body. The personal will always be political. Resistance to various forms of oppression is important. My politics work best if I can generate empathy or compassion or insight– this is where I do my best work. "
On Friday, October 22, at 9:30 p.m. Minax curates a program, "Experiments in Queer Cinema," for VTIFF at the Main Street Landing Film House in Burlington. Included are an eclectic group of filmmakers from Canada, Germany, and England as well as the area premiere of his new 19-minute short, Bigger on the Inside.
Orly Yadin, the director of VTIFF, showed Minax's feature-length North by Current in the 2021 festival. In an email, she enthused, "The film itself is complex, moving, vulnerable, and beautiful. The postscreening with him was illuminating. It was a marvelous event." For the upcoming festival, Yadin is "thrilled" Minax organized a shorts program; however, "unfortunately, he will be out of state during the festival but will be recording an intro to the program."
---
John R. Killacky is the author of because art: commentary, critique, & conversation (Onion River Press).