By Bill Marx
Arts critics are not expected to take the cultural temperature; they are there to reinforce the assumption that the business of the arts in America is … business.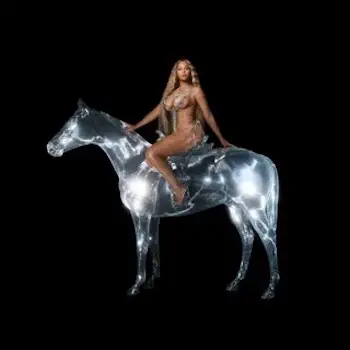 "Beyoncé's Renaissance Shocks Some Life Into a Culture Gone Inert," pants the headline for Carrie Battan's New Yorker review of the recently released album.  I agree wholeheartedly with the critic that much of our culture is moribund. But why has it gotten this way? Beyoncé's chutzpah offers a partial answer: "It's a bold choice and a rejection of commercial interests in the streaming-music era, which has ushered in a protracted dissolution of genre barriers. In theory, the shift to streaming should have enabled innovation; instead, it has helped squash distinct points of view, and nudged many artists in the maudlin direction of easy listening." True enough. Those who want a more detailed analysis should turn to a series of articles by Ted Gioia in his substack column. He explains — via charts, stats, and buying patterns — how the homogenizing power of technology and economics is driving the dominance of old songs, concluding that "the whole creative culture is losing its ability to innovate." Visual arts critic Harold Rosenberg celebrated the "shock of the new." We are now dealing with its slow extinction.
I would like to look at the throttling of the new from another direction. Arts criticism, which used to nurture the innovative, is on life support. Independence of judgment and expertise are in short supply. When it comes to political matters, the chatter never stops. But the mainstream media (online and off-) have pretty well kicked arts critics to the curb. The model appears to be cable TV news — reviewers are only brought in to sound off on a "hot" cultural controversy. Most the time, among those still in their jobs, the task is to come up with "recommendations." Negativity is banished for the sake of "supporting" the arts and assuring readers and viewers that all is well, the culture is hunky dory. Or they stick to the task at hand: this movie good, this one bad. Critics are not expected to take the culture's temperature, to diagnose its condition; they are there to reinforce the assumption that the business of the arts in America is … business. The Disneyfication of Broadway never became a cause célèbre​​ for the critics at the NYTimes and other publications — reviewers were happy to see that the seats were filled, albeit via mediocre fare.
This was not always the case. Decades ago, when editors and critics took criticism seriously, reviewers were encouraged to weigh in on where the arts were headed. They issued warnings as well as pats on the back. They saw that one of their tasks was to nurture what they deemed to be challenging new works — welcoming innovation was one way critics contributed to a healthy culture. Reviewers made new works palatable through calming nerves by explaining what they were about — and why they were needed. For example, at the turn of the century New York Sun visual arts critic Henry McBride told readers, sans condescension, why they should not freak out that the flowers in Georgia OKeeffe's paintings resemble vaginas.
Now, reduced to the boxed-in role of consumer guide, mainstream critics anxiously hold onto their positions, content to fire off a few adjectives, pro and con (mostly the former). Suggesting where our culture is going wrong — and how it might be made right — calls for dissent from the current orthodoxy. Of course, challenges like that will anger the  institutional powers — the philanthropic, academic, and media honchos — that drive the industrial arts complex. Isn't it alarming that the upcoming seasons of our major regional troupes, the American Repertory Theater and the Huntington Theatre Company, are filled with Broadway fare, recycled hits, and imports from London's West End? Don't expect to read complaints about the lack of originality in the compliant critical posts from our media syndicate — the Boston Globe and NPR outlets. These reviewers are all for homogenization — they typify it.
I am not the only one who makes the connection between puerile arts criticism and a bland arts scene. Here are a couple of paragraphs from a July 2022 piece by Robert L. Pela, a writer for Phoenix Magazine
The how and why of this is, by now, old news: Fewer people of any age are engaging with print media, so advertisers are spending less on print. As publishers cut page counts and trim staffs, arts coverage and critics are typically the first to go. Even The New York Times' vaunted arts section has jettisoned talent, "quietly [ending] its coverage of restaurants, art galleries, theaters and other commercial and nonprofit businesses" in pursuit of nonlocal readership, according to a 2016 Deadline article.

The few professional culture and art critics who remain in the Valley must now compete with amateur bloggers and influencers, a new breed of anti-critic with wee writing chops and often scant knowledge of the subject they're commenting on. Restaurant owners often pay food influencers to visit and enthuse about specific entrées, while theater companies have taken to asking for online "reviews" from audience members.
A respondent with whom I shared this article saw the problem this way: "It's part and parcel of our utterly failed educational system, the effect of technology and social media on our attention spans, our either/or thinking and our apparently complete inability to connect the dots between subject matter, issues, policies, and underlying values and principles." Yes, arts criticism has cordoned itself off from bothersome "values and principles." Technology, via the tyranny of the algorithm, is filling the vacuum. Rather than being encouraged to cast a wide net, consumers are led by the nose by Spotify, Amazon, etc. — if you liked that you will like this, which means you will like this and this and this. This endless loop of predictability is engineered to be thought-free.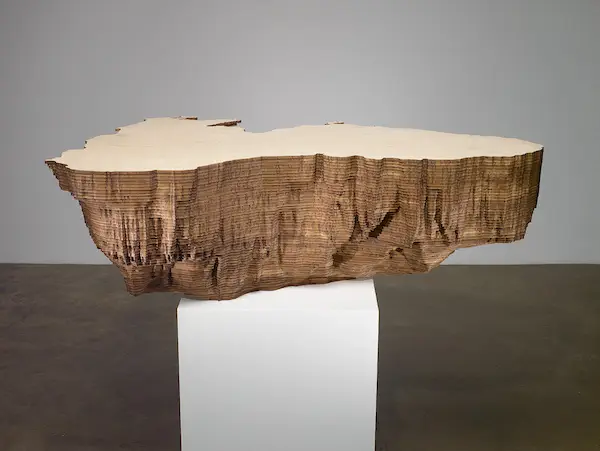 But I would like to circle back to the fate of the new by suggesting that reviewers (apparently) are not living in the world the rest of us inhabit. They can't "connect the dots" because they are exiled in bunkers — partly built by editorial expediency and commercial interests — that value complacency and safety. The precariousness of democracy, the strengthening of native fascist sympathies, the concentration of corporate power, the denigration of science, the widening gulf between the haves and have-nots, the horrific fallout of  climate breakdown: why aren't these realities reflected in what they write about the arts? Aside from an admirable emphasis on diversity, our critics are adrift in a hermetically sealed wonderland, reviewing each performance, film, or book as a standalone event, usually in a value-free context. Where are the demands for plays that fight for democracy and castigate those sympathetic to tyranny? Assaults on the despotism of the algorithm? Calls for the arts to go on a war footing to deal with climate chaos? Manifestos demanding the "Greening of the Arts"? Apparently, polite, high-toned critical circles are uneasy with indulging in alarmist "extremism." Better to put your head down and crank out feel-good reviews. Radical cries on the margins are bulldozed by the demand that business return to normal after COVID. Pulitzer prize-winning visual arts critic Jerry Saltz's latest book is titled Art Is Life. Bosh — water is life, and huge chunks of the globe are running dangerously dry, including the western part of the United States.
What does this have to do with the fear of innovation in the arts? "We have to find true sentences," said poet Ingeborg Bachmann in a 1955 interview explaining why contemporary poetry needed to be so complicated, "which correspond to the condition of our conscience and to this changed world." The world Americans have learned to market so well is changing, including the nature of our understanding of nature. Isabelle Stengers, in her book In Catastrophic Times, aptly writes that "we are no longer dealing (only) with a wild and threatening nature, nor with a fragile nature to be protected, nor a nature to be mercilessly exploited. The case is new." The arts in America, on every level, will have to grapple with this transformed reality (if we remain a democracy).
Understandably, there is fear of what might be lost, particularly among the powerful who are invested in today's economic arrangements. That fear of change is no doubt hobbling our arts critics as well. But the fact is "true sentences" need to be written by critics that hold the feet of the arts to the fire. Demands for art that focus on the climate emergency, such as Maya Lin's brilliant Mappings exhibition, recently on display at the Smith College Museum of Art. Connections should be made between some significant dots: the megabanks and organizations who are funding the arts are also giving money to a fossil fuel industry that is helping to destroy the planet.
And I have yet to read any speculation about what American culture would look like under an authoritarian setup. Note to Saltz: art was very much alive in fascist Italy. The Arts Fuse's Ralph Locke just sent in a review of a world premiere recording of a once widely performed Italian opera from 1932. Mussolini was already reshaping Italy into a fascist state by that point, well ahead of Germany. Will Disney, Netflix, Broadway, Penguin Random House, Amazon, etc., keep cranking out the same product as democracy dies? And, if they do, will our arts critics ever protest?
---
Bill Marx is the editor-in-chief of the Arts Fuse. For four decades, he has written about arts and culture for print, broadcast, and online. He has regularly reviewed theater for National Public Radio Station WBUR and the Boston Globe. He created and edited WBUR Online Arts, a cultural webzine that in 2004 won an Online Journalism Award for Specialty Journalism. In 2007 he created the Arts Fuse, an online magazine dedicated to covering arts and culture in Boston and throughout New England.