By Bill Marx
As the age of COVID-19 wanes (or waxes?), Arts Fuse critics supply a guide to film, dance, visual art, theater, and music. Please check with venues about whether the event is available by streaming or is in person. More offerings will be added as they come in.
Film
Nightstream 2021
October 7 through 13
Complete schedule of films and panels
The Boston Underground Film Festival, Brooklyn Horror Film Festival, North Bend Film Festival, and the Overlook Film Festival will reteam this fall to present a second edition of this singular virtual festival. All proceeds will be shared with the National Alliance to End Homelessness and the Sunrise Movement, a climate crisis advocacy group.
The fest will be streamed via multiple internet browsers as well as on Roku, Apple TV, Chromecast and other connective devices. The goal is to ensure the most wide-reaching compatibility and audience comfort.
Palestine Film Festival
On-line, October 8 through 17
Go to via www.bostonpalestinefilmfest.org.
The BPFF returns with the best films made by and about Palestinians from across the globe.
This year features 26 films, opening with 200 Meters. The closing film is Gaza Mon Amour, the latest narrative offering by Palestinian brothers Arab and Tarzan Nassar via a one-time live screening. The festival will also include a wide selection of feature and short films including As I Want by Samaher Alqadi, and the latest narrative short by director Darine Hotait, Tallahassee.  All films with the exception of Gaza Mon Amour will be available to view online continuously.
Comrade Don Camillo
October 8 at 8 p.m.
Somerville Theatre, Davis Square
Channel Zero is back with this Italian film from 1965 about a priest, Don Camillo, who blackmails his friendly rival, Peppone, into letting him join a Communist delegation visiting the Soviet Union. Screening in Somerville Theatre's micro-cinema.
DocYard Screenings
All screenings take place at the Brattle Theatre in Cambridge and virtually on the Brattlite
A Night of Knowing Nothing
October 4
Through a series of letters read aloud to an absent lover, we learn about the fears, desires, and philosophical identity of a young woman named L, a student at the Film and Television Institute of India. Through these words, and via the documentary images collected by her and her peers of contemporary Indian youths engaged in university life, writer-director Payal Kapadia has constructed a brilliantly fragmentary work of witnessing. A Night of Knowing Nothing won the Golden Eye award for best documentary at this year's Cannes Film Festival.  Director Payal Kapadia in person.  This film will likely not be screening virtually.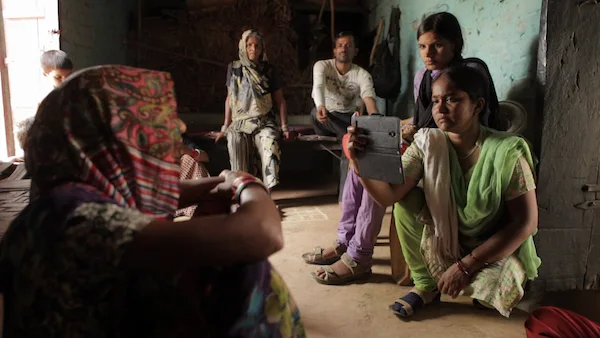 Writing with Fire
October 11
A trio of women investigative reporters are the protagonists in this moving and triumphant documentary, a first-time feature from filmmakers Rintu Thomas and Sushmit Ghosh. These undaunted women from India's lowest caste work for Khabar Lahariya, an online newspaper and YouTube channel dedicated to uncovering abuses of patriarchy and government malfeasance. Armed only with their smartphones, these fearless journalists roam the state of Uttar Pradesh, delivering unflinching coverage of the country's extremist Hindu leadership, rape culture, and rampant corruption.
The 7th GlobeDocs Film Festival
October 13 through 17
Online and at the Brattle Theater, Cambridge, and the Coolidge Corner Theater, Brookline
Link for a Guide to Virtual and Live screening and Venues
With its lineup of feature-length documentaries and shorts, this festival foregrounds distinct perspectives, diverse communities, and BIPOC voices in public health, the arts, LGBTQ+ issues. The opening film, Julia, features the legendary cookbook author and television superstar Julia Child, tracing her 12-year struggle to write and then publish the revolutionary Mastering the Art of French Cooking (1961). The centerpiece film, Attica, coincides with the 50th anniversary of the uprising of the eponymous prison, presenting revelatory interviews and archival footage. Closing the festival is Bernstein's Wall, an intimate and moving portrait of composer and conductor Leonard Bernstein. Screenings will be followed by in-person or virtual discussions with filmmakers.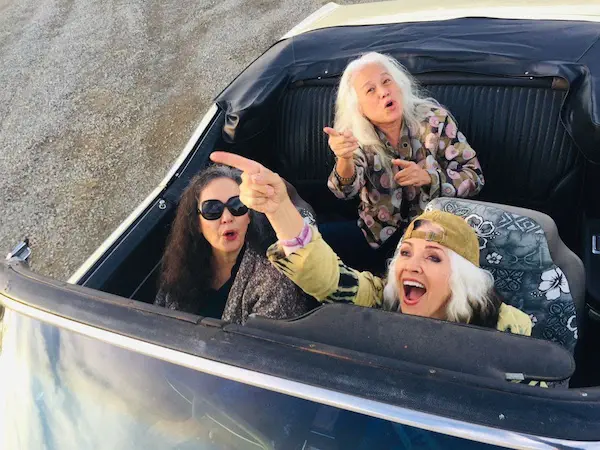 Boston Women's Film Festival
Virtual Festival, October 8 through 17.
"The Boston Women's Film Festival is the Boston area's leading festival for international films created by women. For four days in September, hosted by The Brattle Theatre in Harvard Square, Cambridge and the Museum of Fine Arts, Boston, the Boston Women's Film Festival will be bringing the latest in media created by women from around the globe. The festival will host panel discussions by leading figures in the media industry bringing together creators and audiences for a weekend of celebrating the diversity and power of women's cinema. All submissions must be directed by a women." The opening night film is Bobbi Jo Hart's documentary Fanny's Right to Rock.
Local Pick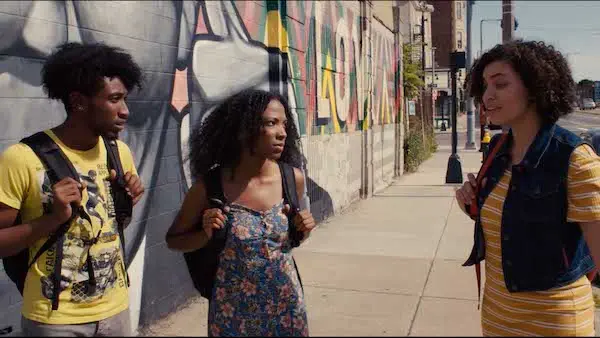 Memoirs of a Black Girl
Available October 5 on Apple TV, Amazon, Google Play, Xbox and various cable channels
Local director Thato Rantao Mwosa, who teaches film at Emerson College and Brookline High School, tells a coming-of-age story of a high school girl, Aisha Johnson, an astute and bright student and finalist for a coveted Harvard scholarship. One day, after Aisha is coerced by a teacher into revealing that three girls were smoking pot in the bathroom, she is targeted by other students, bullied, and her life spirals out of control. Her once-promising future falls into jeopardy. Aisha finds a way to survive; she navigates her life at school and on the streets of Roxbury, all the while maintaining her integrity and continuing to achieve.
— Tim Jackson
---
Jazz
Bert Seager Trio
October 6 at 6:30 p.m.
Lilypad, Cambridge, MA
Boston pianist and composer Bert Seager has played extensively with both drummer Richie Barshay and bassist Max Ridley, but never with the two of them together. Barshay and Ridley are meeting for the first time in what Seager is billing as an unrehearsed performance, "only meeting in the space of the new sounds we are creating together," though some tunes familiar to all three might emerge in the mix. In any event, expect the to hear Seager's regard for lyricism and transparent textures to inform an open, spontaneous exchange of musical ideas.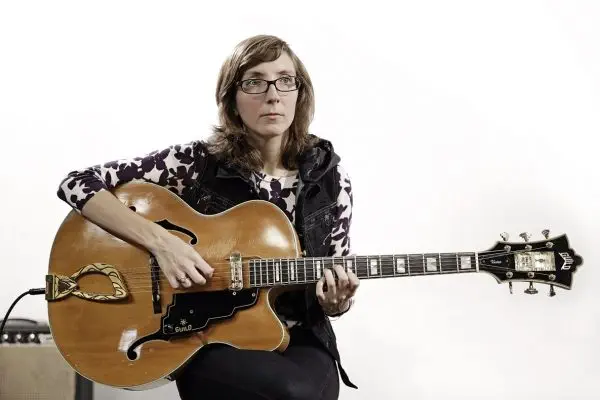 "The Music of Mary Halvorson"
October 7 at 8 p.m.
Jordan Hall, Boston
The brilliant guitarist and composer Mary Halvorson is spending the week at New England Conservatory, culminating with this free concert at NEC's Jordan Hall, "The Music of Mary Halvorson." The program includes performances of Halvorson's "My Mind I Find in Time," performed by the Survivors Breakfast Ensemble, directed by Anthony Coleman; "The Lemon Trees" and "Heartdrop," performed by the Ted Reichman Ensemble; "Deformed Weight of Hands (No. 28)," "Accurate Hit," and "Trio No. 19: Sea Seizure," performed by Contemporary Improvisation student ensembles; "Old King Misfit," performed by the CI Chamber Ensemble, directed by Eden MacAdam-Somer; and "Cold Mirrors (No. 15)," performed by the full CI department. Halvorson is expected to break out her big Guild hollow-bodied guitar for at least one number. (NEC will be streaming the concert at their site on October 22.)
Kandace Springs
October 15 at 8 p.m. and 10 p.m.
Scullers Jazz Club, Boston
The singer Kandace Springs, who leaned heavily on R&B in her initial Blue Note releases, went deep jazz on 2020's The Women Who Raised Me, with a supporting cast that included bassist Christian McBride, saxophonist Chris Potter, and Norah Jones (who joined Springs on "Angel Eyes"). She matches formidable chops with smarts, and her R&B background serves her well, even when she's segueing from "Killing Me Softly with His Song" to "Strange Fruit."
Jason Robinson's Harmonic Constituent
October 16 at 8 p.m.
Hope Central Church, Jamaica Plain, MA
Saxophonist Jason Robinson has commanding technique and a deeply exploratory sensibility. His Harmonic Constituent project (and band) emerged from his exploration of the Northern California coast in 2018. Their 2020 release featured beautifully crafted forms for open improvisation, with fresh melodic and rhythmic vistas around every turn, "free" when called for, but also with a taste for ballads and swing. Whether or not they evoked Mendocino County for you was beside the point. At any rate, the band is a quartet of hefty players on the avant-garde tip: Robinson with pianist Joshua White, bassist Drew Gress, and drummer Ches Smith.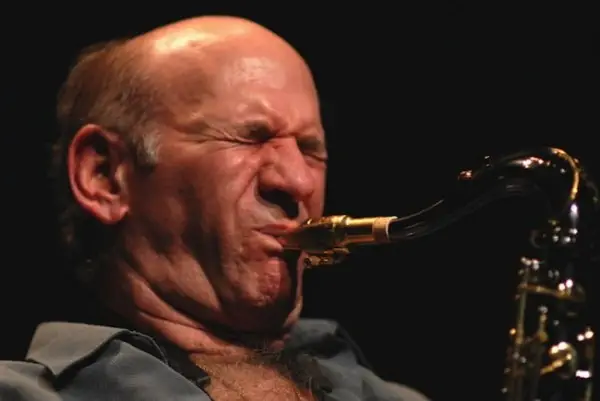 Sanlikol with Dave Liebman
October 16 at 8 p.m.
Berklee Performance Center, Boston
The composer Mehmet Ali Sanlikol has been combining his Turkish heritage and his identity as a jazz musician in provocative ways for the last few years, including a "coffeehouse opera." This show will open with a trio featuring Sanlikol on piano, voice, and ney; James Heazlewood-Dale on bass; and George Lernis on drums and gongs, playing music from Sanlikol's 2021 An Elegant Ritual, followed by a performance of Sanlikol's piece The Rise Up, with the featured soloist from that album, saxophonist Dave Liebman.
Maurice Brown
October 16 at 8 p.m. and 10 p.m.
Scullers Jazz Club, Boston
The 40-year-old trumpeter, composer, and producer Maurice Brown has been a comer since his mid-20s, with heavy mainstream bona fides (studying in New Orleans with Alvin Batiste), an affinity for making hip-hop, funk, and R&B a natural part of his jazz language, and a resume that extends from Aretha Franklin and the Tedeschi-Trucks Band to Dr. Lonnie Smith, Talib Kweli, and the Roots. And, as the saying goes, he can play. He's at Scullers for two shows with a band TBA.
— Jon Garelick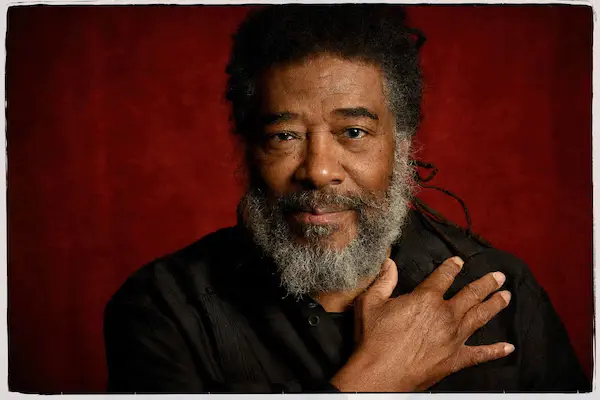 Wadada Leo Smith celebrates his 80th birthday with a year of special events including "A Dialogue: Creativity and Mercy with a Reflection on the Role of the Artist in Today's World," Harvard University's Louis C. Elson Lecture. It will be delivered virtually at 5 p.m. on October 14. The event features the world premiere of Smith's new work Mercy, composed in honor of essential hospital workers and performed by Smith, Vijay Iyer and Andrew Cyrille. Smith and Iyer will also participate in a virtual conversation followed by a Q&A session. Free and open to the public. Register here.
Smith's year-long celebration of his 80th birthday includes the release of six major projects comprising 22 CDs on TUM Records, two world premieres, inclusion in a film and concerts and numerous residencies culminating in an 80th birthday celebration concert to be broadcast on his birthday, December 18, 2021.
— Bill Marx
---
Dance
ODC/Dance
October 9 at 8 p.m.
First Church in Cambridge
Cambridge, MA
Global Arts Live presents San Francisco's ODC/Dance, which will be presenting the Boston premiere of Path of Miracles, a performance inspired by the Camino de Santiago, an ancient pilgrimage route across northern Spain. This artistic journey of music and dance features a 35-person chorus — including members of The Boston Cecilia and guests — under director Michael Barrett.
La Palomba / Ascending
October 9-11 & 15-16 at 7 p.m.
The Great Friends Meeting House
Newport, RI
Island Moving Company (IMC) brings a new multidisciplinary contemporary ballet to the IMC Outdoor Stage at The Great Friends Meeting House this month. La Palomba / Ascending is inspired by IMC Artistic Director Miki Ohlsen's 2019 visit to La Palomba Sculpture Park in Italy, which is the home for artist Antonio Paradiso's massive sculptures made from World Trade Center debris. Integrating live dance with film, this performance explores experiences of 9/11 across the globe.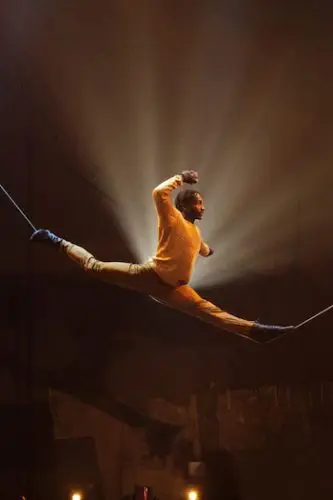 Out of Order
Now through October 17
Online streaming
Blurring the lines between circus, theatre, and dance, The 7 Fingers  returns (online) to Boston with a new gravity-defying film, presented by ArtsEmerson. Out of Order takes viewers into a stark futuristic world where theaters are empty, contact is forbidden, and artists must meet secretly underground to perform their craft.
Everything
October 20 at 7 p.m.
Museum of Science
Boston, MA
New York City's Valerie Green/Dance Entropy enlivens the Museum of Science with a performance installation inspired by astrophotography, string theory, interconnectivity, space, and time. With an emphasis on collaboration, the work utilizes local musicians and dancers as it strives to portray a "visual, physical, and emotional translation of the cosmos."
— Merli V Guerra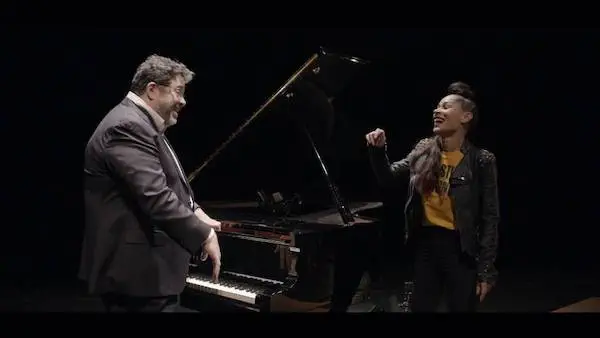 Ayodele Casel: Chasing Magic, featuring Casel and an ensemble of dancers and musicians. Directed by Torya Beard. Presented by the American Repertory Theater at the Loeb Drama Center in Harvard Square, Cambridge, MA, through October 9.

In this critically acclaimed show, celebrated tap dancer Ayodele Casel captures the spark of connection and creation. The evening will be performed live on stage for the first time since its virtual premiere in spring 2021. Arts Fuse review
— Bill Marx
---
Theater
COVID PROTOCOLS: Check with specific theaters: requirements often include proof of vaccination or a negative COVID-19 rapid test. Also, companies are requiring masks at indoor performances.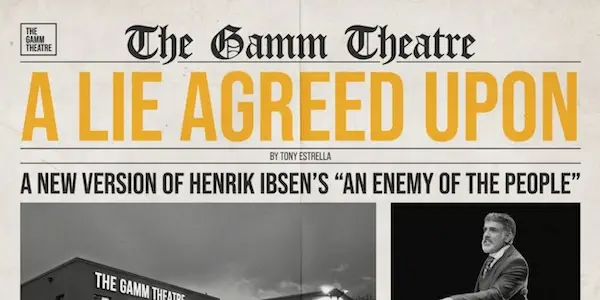 A Lie Agreed Upon, a new version of Henrik Ibsen's An Enemy of the People, written and directed by Tony Estrella. Staged by the Gamm Theatre, 245 Jefferson Blvd, Warwick, RI, through October 24.
This play used to be dismissed as a didactic pot-boiler, one of Ibsen's second-rate fulminations. Now it is being revived — and in many cases updated — by theater companies around the world. Climate change has given the text a fresh (and meaningful) lease on life.
"The future is looking bright in Springfield! A brand-new hot springs spa is about to open its doors. Hotels and shops are booming in anticipation of a blockbuster tourist season. The spa's visionary chief medical officer, Dr. Thomas Stockman, is being hailed as a local hero for turning the humdrum town into a must-see destination…until he discovers the springs are toxic and insists on doing the "right thing." Inconvenient truths fight alternative facts, minority rights battle majority rule, and individual conscience clashes with economic interest in this powerful reinvention of Ibsen's masterpiece."
The Sound Inside by Adam Rapp. Directed by Bryn Boice. Staged by SpeakEasy Stage Company at the Stanford Calderwood Pavilion at the Boston Center for the Arts, 527 Tremont Street, in Boston's South End, through October 16.
This is billed as "an intensely quiet play that introduces us to Bella Baird, a novelist who, in the 17 years since she was last published, has almost completely isolated herself from the world. But everything changes when she meets Christopher, a brilliant but enigmatic student in her creative writing class at Yale. As their friendship deepens, their lives and the stories they tell about themselves become intertwined in unpredictable ways, leading to a shocking request. " Arts Fuse review
Wild Horses by Allison Gregory. Directed by Courtney Sale. Staged by the Merrimack Repertory Theater, Lowell, MA, September 17 through October 17. The show will play live to limited audiences at the Stevens-Coolidge House & Gardens in North Andover, September 17 and 18, outside on the lawn; The Whistler House Museum of Art, Parker Gallery, September 23 to 25; and Western Avenue Studios, through October 3. The live performances are nearly full, but the theater expects to add performances. Checkout the MRT website for tickets, performance times, and added dates. Note: Wild Horses will be available as a fully produced video through October 17.
"Do you remember being a teenager? A woman hilariously recounts one summer of her youth: those first feelings of all-consuming love, the emergence of her own identity, the realization that all things are not as they should be, and the sheer intoxication of sweet freedom. With a little help from her friends Skinny Lynny and Zabby, she sets out to right an injustice with exhilarating, heartbreaking, and life-changing results." Arts Fuse review
Be Here Now by Deborah Zoe Laufe. Directed by Courtney O'Connor. Staged by the Lyric Stage Company of Boston, 140 Clarendon Street, Boston, through October 17.
"A quirky romantic comedy about a professor of nihilism who experiences joy for the first time in her life." Cast includes Barlow Adamson and Samantha Richert.
The Merchant of Venice by William Shakespeare. Directed by Igor Golyak. Staged by Actors' Shakespeare Company at The Plaza Theater, Boston Center for the Arts, 539 Tremont Street, Boston, through October 17.
I wrote on this provocative production of Shakespeare's problem play in March, 2020, just before Boston's theaters were closed (at least for physical productions) because of the pandemic. At a time our theaters are understandably — but disappointingly — focusing on uplift, healing, comedy, and tap dancing (with nary a protest from our compliant critics), this exciting production is a reminder that theater can be (in fact, must be!) nervy. Any adaptation of Merchant that includes snippets from Christopher Marlowe's Jew of Malta means serious business. Arts Fuse review
Think of Me Tuesday by Ken Raif. Directed by Robert Walsh. Staged by the Gloucester Stage Company at 267 East Main Street, Gloucester, MA., through October 17.
The world premiere production of a script that tells "the story of Jim "Buddy" Chum, a mayoral candidate who continues to run in election after election in the same tattered tweed suit jacket, never deterred by the years of embarrassing losses at the polls or being the longtime target of neighbors' jokes in his hometown of Fishtown, Massachusetts. After yet another failed campaign, a freak accident pits this improbable hero against a turmoil bigger than any one man can handle." Cast includes Ken Baltin and Ines De La Cruz. Arts Fuse review
LORENA: A Tabloid Epic by Eliana Pipes. Directed by Erica Terpening-Romeo.A BU New Play Initiative production, produced by Boston Playwrights' Theatre and the Boston University College of Fine Arts School of Theatre at Boston Playwrights' Theatre, 949 Commonwealth Avenue, Boston, October 14 through 24
The script "spins out of the media hailstorm surrounding Lorena Bobbitt, who became a sensation after she used a kitchen knife against her abusive husband in 1993. The tacky dystopia of American pop culture tumbles onto the stage in a series of funhouse vignettes that know no bounds, while The Playwright desperately tries to protect Lorena from the play which has clearly gotten out of her control."
Witch by Jen Silverman. Directed by Rebecca Bradshaw. Staged by the Huntington Theatre Company at the Calderwood Pavilion at the Boston Center for the Arts, 527 Tremont, Street, Boston, October 15 to November 14.
"As an unmarried woman who keeps to herself in a small village, Elizabeth Sawyer is branded a witch and an outcast by the locals, blamed for everything from bad harvests to sick cows and colicky babies. When an alluring devil named Scratch arrives in town, promising to make the residents' darkest dreams come true in exchange for their souls, he expects Elizabeth to be an easy mark, but finds her intriguingly resistant to both his charms and his offer of sweet revenge."
"Scratch has better luck, however, in seducing the souls in the neighboring castle of Sir Arthur Banks, the biggest landowner in town, where Sir Arthur's somewhat sensitive son Cuddy and an ambitious peasant Frank Thorney vie for Sir Arthur's affections and inheritance, while servant Winnifred makes plans of her own."
Loosely based on the Jacobean play The Witch of Edmonton written by William Rowley, Thomas Dekker, and John Ford in 1621, Silverman's Witch was commissioned by Writers Theatre in Chicago, where it premiered in 2018, and was subsequently produced at the Geffen Playhouse in Los Angeles in 2019."
Queens Girl in the World by Caleen Sinnette Jennings. Directed by Dawn M. Simmons. Co-produced by The Nora@Central Square Theater, The Front Porch Arts Collective, and The Hangar Theater at the Central Square Theatre, 450 Mass Ave, Cambridge, MA, through October 31.
This is the "Motown-infused story of Jacqueline Marie Butler, a Black teenager coming of age in the '60s. Her joys, challenges, and heartbreak play out against the backdrop of the civil rights movement as she journeys from her familiar Queens neighborhood to a progressive, predominantly Jewish private school in Greenwich Village."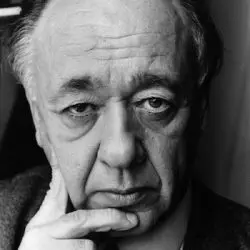 The Chairs by Eugène Ionesco. Translated by Donald M. Allen. Directed by James Warwick. Staged by Shakespeare and Company at the Tina Packer Playhouse, Lenox, MA, October 8 through 31.
A rare opportunity to see Eugene Ionesco's 1952 poetic masterpiece: "In a house on an island, a very old couple pass their time collecting and inventorying chairs while sharing half-remembered stories. "His own experience," writes critic Martin Esslin, "has convinced Ionesco that the spontaneous reproduction of the structures of the subconscious imagination is bound to emerge in the form of structurally satisfying patterns."
— Bill Marx
---
Visual Arts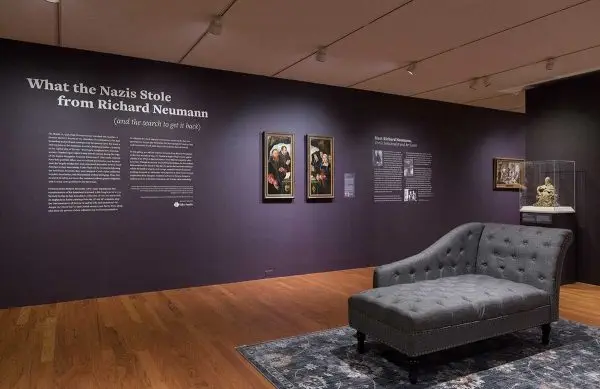 On Thursday, October 14, 12:30-4:30 p.m., the Worcester Art Museum will host "Art Restitution and the Holocaust: A Symposium on Current Research Resources." Presented in collaboration with the Strassler Center for Holocaust and Genocide Studies at Worcester's Clark University, the symposium will feature scholars and educators speaking about the ongoing process of seeking out art works looted, coerced, or stolen by the Nazis and restoring them to their proper owners.
The topic of restitution of stolen art has been a hot one in recent years, as the hunt for those involved in Nazi war crimes comes to an end. Entire secret collections of stolen art have been turned up in Europe. Many important works, once part of the collections of European Jews, landed in European and American Museums.
This symposium has been organized in conjunction with the Worcester's exhibition, What the Nazis Stole from Richard Neumann (and the search to get it back). Topics include background on Central European Jews and their art collections, efforts to educate future generations on the Holocaust, and the wartime career of Bruno Lohse, agent of Herman Göring in Paris and one of the most notorious art plunderers in history. The symposium is free and available to the public via Zoom.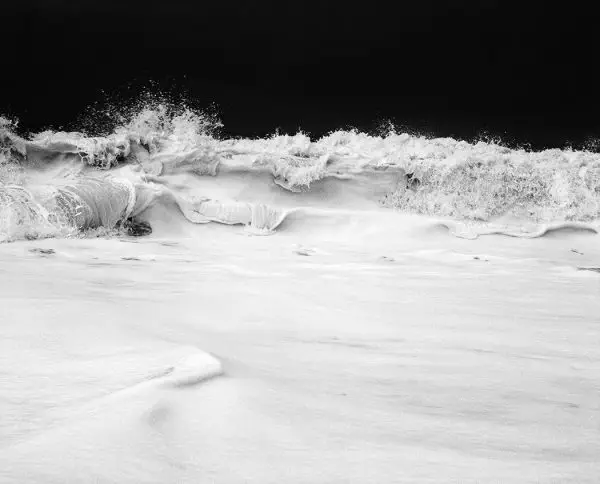 Changes in visual technologies since the late 20th century have blurred the lines between what used to be defined media: photography, filmmaking, and other media. Clifford Ross is one of the artists who have used these changes to create new and often dramatic innovations in how they create and present images.
Clifford Ross: Sightlines, opening October 8 at the Portland Museum of Art, is the first major retrospective of Ross's work to be shown in Maine. It focuses on two subjects that Ross has explored relentlessly: a single mountain in Colorado and hurricane-generated waves breaking along the Long Island shore. These images are repeated, in contrasting scales, in different media: for example, as pixels of light crashing across multiple LED screens or printed in precise resolution on 12-foot-tall panels of maple-veneered plywood.
Quilts have been used and made in the United States since the 17th century and their unique ability to narrate American lives has made them fabric-based histories of the country's diverse population. Fabric of a Nation: American Quilt Stories, opening at the Museum of Fine Arts, Boston, on October 17, brings together American quilts shaped by a wide variety of hands: female and male, urban and rural, immigrant and native, Black, and Latinx.
A special feature of the show are the only two know surviving quilts from the MFA and the Smithsonian collections by the celebrated artist and storyteller Harnett Powers, born into slavery in Athens, GA. Her quilts are shown here together for the first time.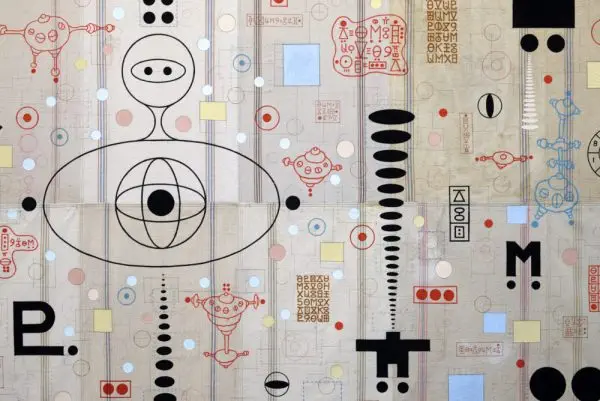 The shapes, enigmatic symbols, and whimsical squiggles that densely cover Karla Knight's paintings, drawings, and photographs look as though they might have been made by a space alien who had come to earth to study with Paul Klee. But they are really derived from Knight's own special blend of influences: Surrealism, early modern abstraction, Native American drawings and figures, science, engineering, and the occult. Karla Knight: Navigator, opening at the Aldrich Contemporary Art Museum in leafy Ridgefield, CT, is her first solo institution show, covering the history of her personal visual language over a 40-year career.
— Peter Walsh
---
Roots and World Music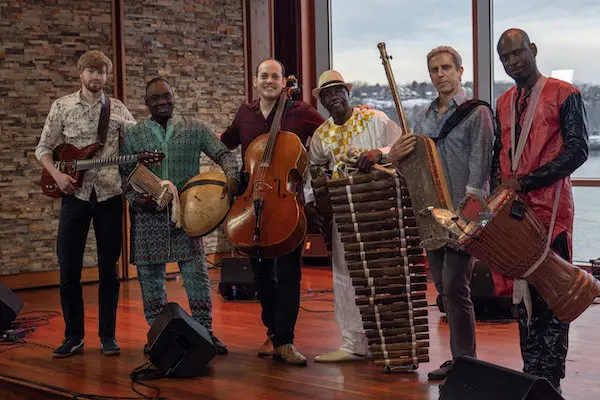 Balla Kouyaté and Mike Block Band
October 14, 8 p.m.
Shalin Liu Performance Center, Rockport, MA
One of the finest livestreamed shows we saw during lockdown featured the sextet co-led by National Heritage Fellow balafon player Kouyaté and Silk Road Project cellist Block performing on the waterfront Shalin Liu stage. Now they're returning and a live audience can join in. The all-star band is rounded out by Sidy Maiga (djembe/vocals), Idrissa Kone (talking drum/calabash/percussion/vocals), Luke Okerlund (electric guitar), and Mike Rivard (bass/sintir).
Billy Wylder and Alisa Amador
October 15, 8 p.m.
Crystal Ballroom at Somerville Theater, Somerville, MA
Boston lost a number of venues during the Covid shutdown, but it also gained the 500-capacity Crystal Ballroom, which has replaced two of the small upstairs screening rooms in the Somerville Theater complex. Or, perhaps it's more historically accurate to say that the ballroom is reopening after being dormant for decades. Either way, it's a most welcome development. Global Arts Live is making effective use of the opportunity with a number of fall bookings. First up is this double bill of two local favorites: the desert-rock influenced grooves of Billy Wylder, and one of the hottest singer/songwriters around, Alisa Amador.
Doo Wop XVIII – The Hitmakers
October 16, 7:30 p.m.
Zeiterion Theater, New Bedford, MA
Opportunities to see original '50s and early '60s recording artists around these parts are becoming increasingly rare, but New Bedford–based author and historian Todd Baptista has — yet again —  found a trio of groups that still include some of their original members. Baptista literally wrote the book about the Flamingos and the group's original guitarist, songwriter, and singer Terry Johnson headlines the night with his group. The original hit-making girl group The Chantels still have three originals who sang on "Maybe." Rounding out the night are the Majors ("A Wonderful Dream") and Kid Kyle, an excellent singing millennial who grew up on the doo-wop circuit.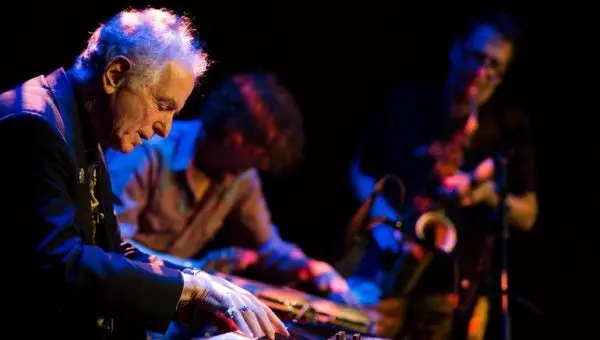 Lowell Celebrates Kerouac
Oct. 7-11
While Lowell may not have done much to honor native son Jack Kerouac during the beat poet's lifetime, the city has more than made up for it since, in large part thanks to this annual festival. There will be, of course, plenty of poetry readings along with guided tours and live jazz from a variety of beat-friendly artists — including Kerouac contemporary David Amram, who is about to celebrate his 91st birthday. The pianist leads his own combo on Friday night. If you'd like to read your beat poem while Amram plays behind you — beret optional — you can do it at the Sunday open jam session.
— Noah Schaffer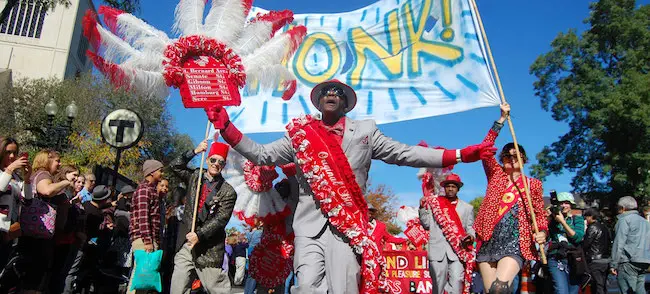 The 16th Annual HONK! Free and open to all. Livestreamed for long-distance fans on YouTube. October 9. Full schedule here.
Just in the nick of time comes the annual incarnation of glorious musical anarchy, a venerable and invaluable round-up of colorful sight and exhilarating sound. "This is the year of a decentralized festival, where a wide variety of on-site events will take place in neighborhoods throughout greater Boston. In partnership with social justice, community and arts organizations, 15+ local bands will play throughout Saturday in parks, squares and on street corners in Somerville, Cambridge, East Boston, Hyde Park, and Roxbury. They will play to support events designed by the partner organizations, and to raise awareness of the good work being done in our communities.
"This year, all the participating HONK! bands will hail from nearby locations. The rule of thumb being that all participants will need to be local enough, so that at the end of any given HONK! day, they can all return home and turn in on their very own beds.
"HONK! 2021 will be the year to achieve its smallest carbon footprint ever, while still delivering multiple  neighborhood events co-sponsored by grassroots community organizations, and featuring over 15 local brass and percussion bands who spread joy and justice wherever they perform.
"SAFETY PROTOCOLS WILL BE IN PLACE AT ALL TIMES. Attendees are requested to play their role by wearing masks during the performances to keep the band and themselves safe."
— Bill Marx
---
Rock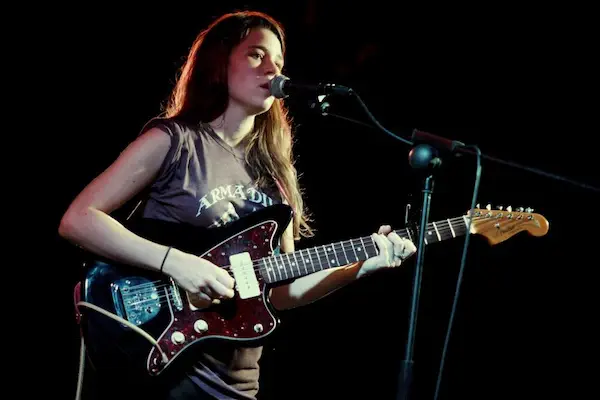 Lady Lamb with Strings
October 8 (doors at 6, show at 8)
City Winery, Boston, MA
Born in Portsmouth, NH, Aly Spaltro spent her teens in Brunswick, ME. After later establishing a presence on the Portland music scene, her home recordings — which she made available digitally — attracted the interest of Brooklyn-based label Ba Da Bing!, which released her 2013 debut album, Ripely Pine (under the name Lady Lamb the Beekeeper), and her latest effort, Even in the Tremor. In between those projects, she recorded an LP (After) and an EP (Tender Warriors Club) on the NYC label Mom + Pop Music.
Since 2015, she has opened shows for The Decemberists, The Tallest Man on Earth, The Districts, and The New Pornographers. The Boston Globe has praised Spaltro's "lovely, expressive voice," Pitchfork noted that "her vivid observations amplify nuance and color, giving her songs a synesthetic quality," and Consequence was keen on her "fierce and fiery and self-aware" (and relatable) compositions. Spaltro is presently on the road with a string quartet in tow as she tours City Winery venues in Atlanta, Chicago, Philadelphia, New York City, and Boston. The venue's website warns of a "low ticket alert" for both of her local dates, so decide soon if you're going!
Graham Parker
October 9 (doors at 6, show at 8)
City Winery, Boston, MA
Graham Parker and his band The Rumour were responsible for some of the key recordings of the pub rock and new wave portions of England's punk rock Venn diagram. Their 1976 releases White Honey (produced by Nick Lowe) and Heat Treatment — which were both heavily praised by The Village Voice — and 1979 masterwork Squeezing Out Sparks ("Discovering Japan"? LOVE it!) are frequently included among Rolling Stone's Top 500 Albums of All Time. Granted, this should be accompanied by a "for what it's worth" caveat, but I probably would have never heard of either were I not a sucker for such lists. Parker was never a particularly strong commercial force in the UK or the US (where he had his lone top 40 hit in 1985), but success in his case should be more rightfully measured by the fact that he has been recording and touring for as long as I have been alive.
For better or worse, Parker's name and face became familiar to more Americans than ever when he played himself as Paul Rudd's main client in the 2012 Judd Apatow film This Is 40. Each Graham Parker show that I have missed is one that I have later regretted not going to. Since I can't make it this Saturday, I strongly encourage you to be there in my stead.
St. Vincent with Ali Macofsky
October 14 (show at 8 p.m.)
Boch Center-Wang Theatre, Boston, MA
I am embarrassingly and inexcusably unfamiliar with Annie Clark's 14-year body of work. However, I do know that she collaborated with David Byrne in 2012, won Grammys in 2015 (Best Alternative Album, St. Vincent) and 2019 (Best Rock Song, "Masseducation"), and killed with her version of "Controversy" at a Prince tribute in 2020. (But I'd somehow missed that she was briefly a member of The Polyphonic Spree.) The fact that the former Berklee student has been able to maintain an admirably high profile while remaining a paragon of uncompromised artistry means that she's obviously doing many things — as opposed to just something — right.
In her review of Clark's May 2021 release Daddy's Home, AllMusic's Heather Phares wrote, "Using her father's return from jail for white-collar crime as a jumping-off point…[and] drawing on early-'70s sounds introduced to her by her father, she pays homage to a more permissive time as she traces the best and worst things carried through the generations." This serves as a pretty strong indication of how inspired, ambitious, and ever-evolving St. Vincent remains six — not counting the Byrne collaboration, alternative version of MASSEDUCATION, and the soundtrack to the doc/mockumentary The Nowhere Inn — albums into her career. Her show at Boch Center on October 14 is sure to be nothing short of mesmerizing.
— Blake Maddux
---
Classical Music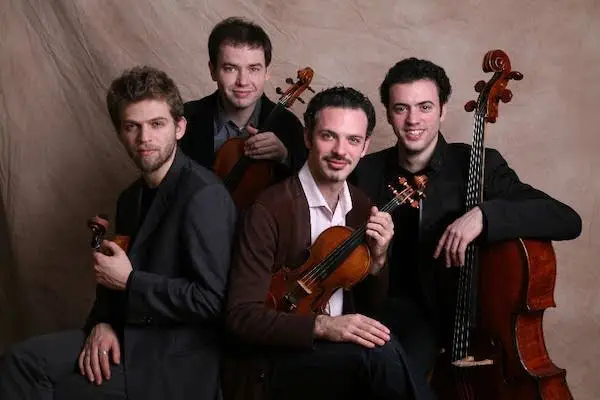 Brooklyn Rider in concert
Presented by Celebrity Series
October 7, 8 p.m. and streaming
GBH Calderwood Studio, Boston
String quartet Brooklyn Rider presents a concert of pieces by Syrian, Venezuelan, Argentinian, and American composers, including a pair of world premieres: Gonzalo Grau's Aroma a Distancia and Osvaldo Golijov's Um Día Bom.
Vivaldi's Four Seasons
Presented by Handel & Haydn Society
October 8 (at 7:30 p.m.) and 10 (at 3 p.m.)
Symphony Hall, Boston
Violinist Aisslinn Nosky does double-duty as soloist and leader of H&H in Vivaldi's popular set of concerti. Also on the program are selections from Handel's Water Music and a new suite by Jonathan Woody on themes by Charles Ignatius Sancho.
Passion and Soul
Presented by A Far Cry
October 9 (at 4 p.m.) and 10 (at 3 p.m.)
Jordan Hall, Boston (Saturday) and Pickman Hall, Cambridge (Sunday)
The Criers return to the stage with a pair of string sextets — one by Johannes Brahms, the other from Shulamit Ran — plus an Astor Piazzolla–inspired tango by Raimundo Penaforte.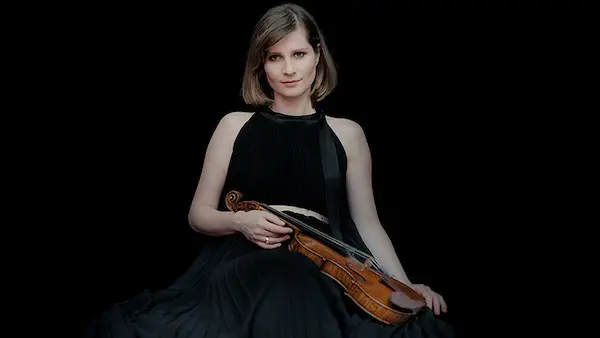 Lisa Batiashvili plays Sibelius
Presented by Boston Symphony Orchestra
October 14-16 and 19, 8 p.m. (1:30 p.m. on Friday)
Symphony Hall, Boston
Violinist Batiashvili joins the BSO for Sibelius's brilliant, tempestuous Violin Concerto. William Grant Still's Threnody: In Memory of Jan Sibelius and Richard Strauss's "Symphonic Fantasy" on Die Frau ohne Schatten complete the program. Andris Nelsons conducts.
Bruckner's Eighth Symphony
Presented by Boston Philharmonic Orchestra
October 15, 8 p.m.
Symphony Hall, Boston
The Boston Philharmonic Orchestra returns to action for the first time in 20 months with Anton Bruckner's monumental Symphony no. 8. Benjamin Zander conducts.
Opening a New Door
Presented by New England Philharmonic
October 16, 8 p.m.
All Saints Parish, Brookline, MA
NEP composer-in-residence Eric Nathan makes his Boston conducting debut, leading the Philharmonic in his own the space of a door, Bernard Hoffer's Fanfare for Dick, Hannah Kendall's The Spark Catchers, and Igor Stravinsky's Firebird Suite.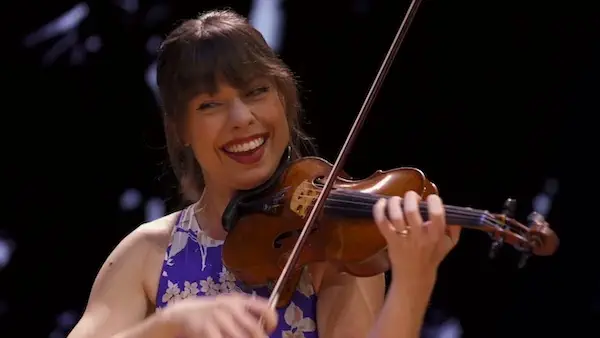 Tessa Lark and Amy Yang in recital
Presented by Isabella Stewart Gardner Museum
October 17, 1:30 p.m.
Isabella Stewart Gardner Museum, Boston
Violinist Lark and pianist Yang team up for a lively program of favorites by Beethoven, Franck, and Ravel, plus more recent works by John Lewis, John Corigliano, Michael Torke, and Lark, herself.
— Jonathan Blumhofer
---
Author Events
Virtual Event: Wendy Sanford — Porter Square Books
These Walls Between Us
October 5 at 7 p.m.
Free with $5 suggested contribution
"Wendy writes that, "based on decades of visits, phone calls, letters, and texts between Mary Norman and myself, These Walls Between Us chronicles our friendship, focusing on my oft-stumbling efforts, as a white woman, to see Mary more fully and to become a more dependable friend."
"The book examines obstacles created by Wendy's upbringing in a narrow, white, upper-class world, reveals realities of domestic service rarely acknowledged by white employers, and draws on classic works by the African American writers whose work informed and challenged Wendy along the way. Wendy lifts up Mary Norman's enlightened work in corrections in the '70s and '80s.
"Mary has read and commented on every draft. The two friends hope this story will incite and support white readers to become more informed and accountable friends across the racial divides created by white supremacy and to become active in the movement for racial justice."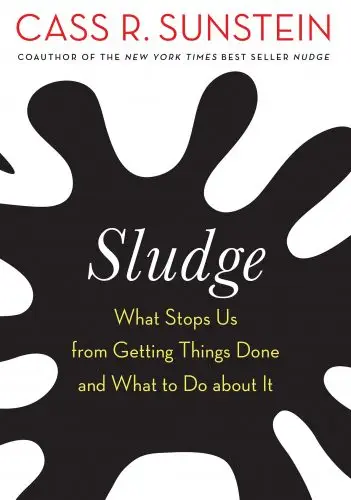 Virtual Event: Cass Sunstein – Harvard Book Store
Sludge: What Stops Us from Getting Things Done and What to Do about It
October 1 at 7 p.m.
Free with $5 suggested contribution
"We've all had to fight our way through administrative sludge — filling out complicated online forms, mailing in paperwork, standing in line at the motor vehicle registry. This kind of red tape is a nuisance, but, as Cass Sunstein shows in Sludge, it can also impair health, reduce growth, entrench poverty, and exacerbate inequality. Confronted by sludge, people just give up — and lose a promised outcome: a visa, a job, a permit, an educational opportunity, and necessary medical help. In this lively and entertaining look at the terribleness of sludge, Sunstein explains what we can do to reduce it."
Virtual Event: Mary Roach – Harvard Book Store
Fuzz: When Nature Breaks The Law and Stiff: The Curious Lives of Human Cadavers 
October 5 at 5 p.m.
Tickets $32 with copy of book, $5 without
"What's to be done about a jaywalking moose? A bear caught breaking and entering? A murderous tree? Three hundred years ago, animals that broke the law would be assigned legal representation and put on trial. These days, as New York Times bestselling author Mary Roach discovers, the answers are best found not in jurisprudence but in science: the curious science of human-wildlife conflict, a discipline at the crossroads of human behavior and wildlife biology.
"For two thousand years, cadavers — some willingly, some unwittingly — have been involved in science's boldest strides and weirdest undertakings. They've tested France's first guillotines, ridden the NASA Space Shuttle, been crucified in a Parisian laboratory to test the authenticity of the Shroud of Turin, and helped solve the mystery of TWA Flight 800. For every new surgical procedure, from heart transplants to gender confirmation surgery, cadavers have helped make history in their quiet way.
"'Delightful―though never disrespectful' (Les Simpson, Time Out New York), Stiff investigates the strange lives of our bodies postmortem and answers the question: What should we do after we die?"
Virtual Event: Julie Scolnik with Leah Hager Cohen – brookline booksmith
Paris Blue: A Memoir of First Love 
October 6 at 7 p.m.
Tickets are $38.95 with book, free without
"Paris, 1976: Twenty-year-old American student Julie Scolnik had just arrived in the City of Light to study the flute when, from across a sea of faces in the chorus of the Orchestre de Paris, she is drawn to Luc, a striking (married) French lawyer in the bass section.
"This moving tale of an ebullient young American and a reserved Frenchman will transport readers to the cafés, streets, and concert halls of Paris in the late seventies, and, spanning three decades, evolves from deep romance to sudden heartbreak, and finally to a lifelong quest for answers to release hidden, immutable grief. Against a magical backdrop of Paris and classical music, Paris Blue is a true fairy-tale memoir (with a dark underbelly) about the tenacious grip of first love."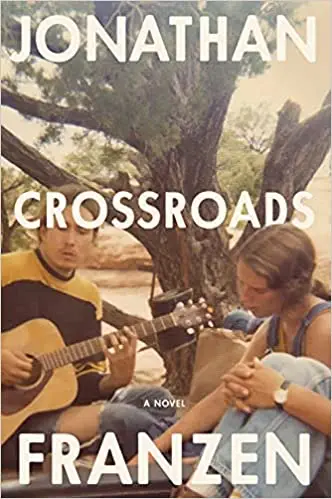 Virtual Event: Jonathan Franzen – Harvard Book Store
Crossroads: A Novel 
October 6 at 7 p.m.
Tickets are $32.25 including unsigned copy
"Jonathan Franzen's novels are celebrated for their unforgettably vivid characters and for their keen-eyed take on contemporary America. Now, in Crossroads, Franzen ventures back into the past and explores the history of two generations. With characteristic humor and complexity, and with even greater warmth, he conjures a world that resonates powerfully with our own.
"A tour de force of interwoven perspectives and sustained suspense, its action largely unfolding on a single winter day, Crossroads is the story of a Midwestern family at a pivotal moment of moral crisis. Jonathan Franzen's gift for melding the small picture and the big picture has never been more dazzlingly evident."
Virtual Event: Joshua Bennett, Marwa Helal, Ladan Osman, and Xandria Phillips – Harvard Book Store
Owed, Invasive Species, Exiles of Eden, HULL
October 7 at 5 p.m.
Free with $5 suggested contribution
"Harvard Book Store's virtual event series welcomes acclaimed poets, recipients of the 2021 Whiting Award in Poetry — for an evening of readings and discussion featuring their latest poetry collections, Owed, Invasive Species, Exiles of Eden, and HULL."
Virtual Event: Jennifer De Leon – Porter Square Books
We're Doin' (Mostly) Fine
October 7 at 6 p.m.
Free
"Join Porter Square Books for Tell-All Boston 9: We're Doin' (Mostly) Fine, with special guest Jennifer De Leon, author of the 2021 essay collection White Space, Wise Latinas, and Don't Ask Me Where I'm From. This live event is free and virtual via Crowdcast. Brought to you by the alumni of GrubStreet's Memoir and Essay Incubators."
Virtual Event: Gregory Maguire – Harvard Book Store
The Brides of Maracoor: A Novel
October 12 at 6 p.m.
Tickets are $34.25 including copy of book
"Ten years ago this season, Gregory Maguire wrapped up the series he began with Wicked by giving us the fourth and final volume of the Wicked Years, his elegiac Out of Oz. But 'out of Oz' isn't 'gone for good. Maguire's new series, Another Day, is here, twenty-five years after Wicked first flew into our lives.
"Volume one, The Brides of Maracoor, finds Elphaba's granddaughter, Rain, washing ashore on a foreign island. Comatose from crashing into the sea, Rain is taken in by a community of single women committed to obscure devotional practices.
"The trilogy Another Day will follow this green-skinned girl from the island outpost into the unmapped badlands of Maracoor before she learns how, and becomes ready, to turn her broom homeward, back to her family and her lover, back to Oz, which — in its beauty, suffering, mystery, injustice, and possibility — reminds us all too clearly of the troubled yet sacred terrain of our own lives."
Virtual Event: Nick Offerman with Jeff Tweedy & George Saunders — brookline booksmith
Where the Deer and the Antelope Play: The Pastoral Observations of One Ignorant American Who Loves to Walk Outside
October 14 at 8 p.m.
Tickets range from $68 to $25, with bundling of titles
"In 2018, Wendell Berry posed a question to Nick, a query that planted the seed of this book, sending Nick on two memorable journeys with pals — a hiking trip to Glacier National Park with his friends Jeff Tweedy and George Saunders, as well as an extended visit to his friend James Rebanks, the author of The Shepherd's Life and English Pastoral.
"He followed that up with an excursion that could only have come about in 2020 — Nick and his wife, Megan Mullally, bought an Airstream trailer to drive across (several of) the United States. These three quests inspired some "deep-ish" thinking from Nick, about the history and philosophy of our relationship with nature in our national parks, in our farming, and in our backyards; what we mean when we talk about conservation; and the importance of outdoor recreation, all subjects very close to Nick's heart."
— Matt Hanson