By Jason M. Rubin
No writer, historian, or filmmaker ever took me nearly as close to Abraham Lincoln, the man, as did Stephen B. Oates. I have always been indebted to him for that.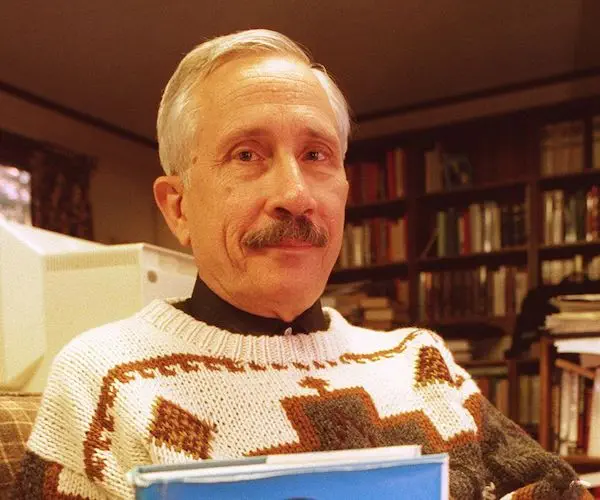 He was a southerner, from Texas, and one of the most celebrated biographers of Abraham Lincoln and Martin Luther King Jr. He was average height but very slim, yet he had a voice that projected without amplification to the farthest reaches of a lecture hall. Elegantly attired, usually in a three-piece suit, and meticulously prepared for every class, Dr. Stephen B. Oates, a former professor of history at the University of Massachusetts in Amherst, passed away August 20, 2021, at the age of 85. He had a number of health issues in his later years, most recently cancer, which ultimately stilled that twangy though authoritative voice.
Oates was best known for his "Civil War Quartet" of award-winning biographies — John Brown, Nat Turner, Lincoln, and King (who brought the unresolved issues of the conflict back into view). He brought these figures back to life with an inimitable style that was as far from academically arid in tone as one could imagine. He also published lives of William Faulkner and Clara Barton, and a pair of books that covered the breadth of the Civil War with the key players themselves providing first-person narratives (not unlike what the late Michael Shaara did in The Killer Angels). He also lent his expertise as a talking head in Ken Burns's The Civil War. He lived in Amherst for many years during and after his tenure at UMass, right up to his death.
I was fortunate enough to be one of his students. I took two classes with Oates: The Civil War Era, and American Biography. The latter was the first time he had taught a course on the subject to undergraduates, and he handpicked the students. I apparently had done well enough in The Civil War Era to warrant an invitation, though I visited him during office hours so many times to talk Lincoln (I was born on Lincoln's birthday in 1963 and have studied him my entire literate life) that I suppose only a hardhearted cad would have excluded me. We became friendly, and I maintained a correspondence with Oates for several years after I graduated in 1985. When I encountered a statue of Lincoln in Quito, Ecuador, I sent him a photo with a note saying I had bumped into a mutual friend. When a new edition of one of his books came out, he would invariably send me a signed copy. Regretfully, it had been several years since we were in touch.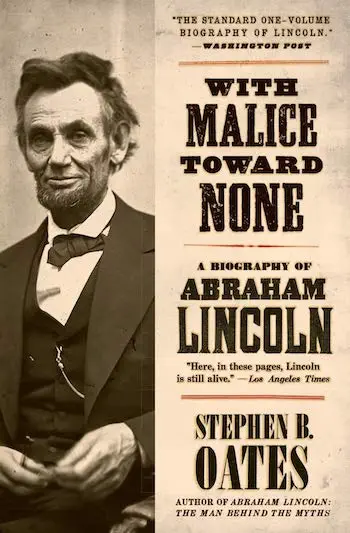 I have a very strong memory of Oates lecturing. The Civil War course was taught in a large lecture hall with no windows; he always said he was glad for that because he wanted us to forget that we were in 20th-century Amherst and instead feel as though we were on a 19th-century battlefield. Delivered from the stage, his lectures were more like absolutely riveting one-man shows. Yet, like in his books, he always let the characters tell their own stories. He liked to talk in dialect so we had the sense we were sitting in an army camp with these people. You could almost hear cannons in the distance.
In one particular class, the war was over and it was clear that Lincoln's assassination was going to be the last thing he taught us that day. Sure enough, as the president and Mrs. Lincoln were preparing to go to Ford's Theatre, Oates told us, "Put down your pencils. You won't forget this." By the end of the lecture I was in tears. I literally couldn't remove myself from my seat for several minutes. Only the noisy onslaught of students coming in for the next class roused me from my seat. As I walked outside, I felt a sense of shock as that rainy night in Washington, DC, morphed into a sunny day in Amherst, with cars instead of horses. No writer, historian, or filmmaker ever took me nearly as close to Lincoln, the man, as did Stephen B. Oates. I have always been indebted to him for that.
In addition to numerous awards that his various books received, Oates was given the Nevins-Freeman Award for lifetime achievement in Civil War scholarship and biography by The Civil War Round Table of Chicago. His UMass honors include receiving the Distinguished Teaching Award in 1981, the Chancellor's Medal for Outstanding Scholarship in 1976, the Chancellor's Certificate of Recognition in 1983, and the UMass Presidential Writers Award in 1985.
In this writer's estimation, Oates's 1977 Lincoln biography With Malice Toward None is the finest single-volume life of Lincoln to be found.
---
Jason M. Rubin has been a professional writer for more than 35 years, the last 20 as senior creative associate at Libretto Inc., a Boston-based strategic communications agency where he has won awards for his copywriting. He has written for Arts Fuse since 2012. Jason's first novel, The Grave & The Gay, based on a 17th-century English folk ballad, was published in September 2012. His current book, Ancient Tales Newly Told, released in March 2019, includes an updated version of his first novel along with a new work of historical fiction, King of Kings, about King Solomon and the Queen of Sheba. Jason is a member of the New England Indie Authors Collective and holds a BA in Journalism from the University of Massachusetts Amherst.