By Gerald Peary
John Waters and I were in sync with our favorite in this year's festival.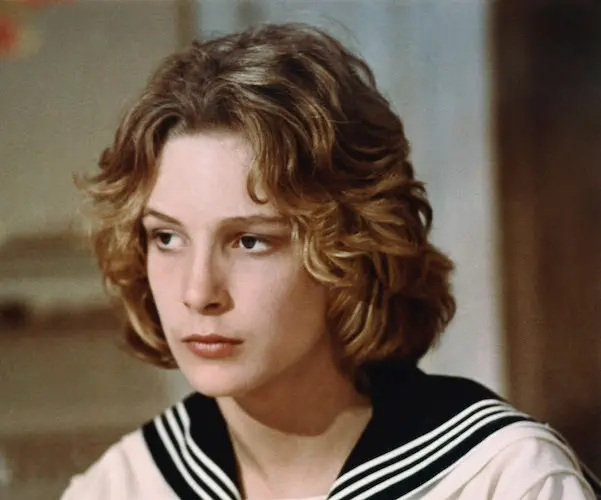 Happily, John Waters is on a roll. He's been acting on The Marvelous Mrs. Maisel. Three of his classic cult movies — Female Trouble, Multiple Maniacs, and Polyester — are available through Criterion in pristine prints. His 50 in-person appearances canceled by the pandemic all have been rebooked, and he'll be on the road again with his winning stand-up monologues. A novel he worked on for three years has been accepted for publication by Farrar Straus and Giroux. His first. And for his zealous movie fans, the best news of all is that Waters has a project in development.
And what is the subject of what would be his first directorial work since A Dirty Shame in 2004? Not wanting to curse the project, Waters wouldn't tell me anything about it, when we had iced coffee in Provincetown last week after the 23rd Provincetown Film Festival. As every year, Waters was an active participant in the festival, moderating a zoom discussion with Filmmaker on the Edge award winner, Richard Linklater. A highlight of the event was Waters praising the straight Texas indie filmmaker for Everybody Wants Some!! (2016), being an instant gay classic. Linklater was amused and honored by Waters's accolade for his feature swimming in lean, muscular college baseball players.
Waters and I were in sync with our favorite in this year's festival. It was The Most Beautiful Boy in the World, an investigative documentary uncovering the fate of the gorgeously androgynous lad who played Tadzio, the object of desire in Luchino Visconti's Death in Venice (1971). (Arts Fuse review) Alas, the story is a sad one of Bjorn Andresen, who was found in Sweden by Visconti after a sketchy talent hunt in which the gay Italian director checked out schoolboys around Europe. Today, Andresen is a depressive ex-alcoholic living in a squalid rented apartment, brought low by a lifetime of dreadful things happening to him. Who knew that he had a weird career as a teenage sex idol in Japan, where he recorded pop songs and was featured in manga cartoons? Or that he made a startling death-trip cameo in the recent Midsommar (2019)?
I saw The Most Beautiful Boy in a joyful return to live movie-going, an afternoon at P-Town's Waters Edge Cinema of three interesting films in a row. And all of them, in line with the Fest's pro-LGTBQ philosophy, with overt gay themes.
The second was The Summer of 85 by France's François Ozon, a melding of a torrid teen male love story, well done, with a less successful police melodrama. The third was Language Lessons, an endearing two-hander about a sometimes loving, sometimes tempestuous Zoom relationship between a wealthy gay man in LA (Mark Duplass) and his moneyless Spanish teacher (Natalie Morales) living in Costa Rica. The co-stars collaborated on the excellent screenplay. Morales directed and also gives an extraordinary performance as a secretive young woman devastated by secrets. Deservedly, Morales won the Next Wave award at this year's festival. As they say, watch out for Language Lessons coming to your neighborhood theater. It's the best American fiction film so far in 2021.
With nonfiction, it was also a very good year at the Provincetown Festival.
Try Harder! is a terrific look at San Francisco's Lowell High School, packed full of high-achieving Asian-Americans. But when they apply to excellent colleges, they are often rejected because America is overflowing with Asian-Americans with great grades and fabulous SATs. This is an important film, in which we see affirmative action from the other side, watching up close some delightful, brilliant students who — unfairly?– lose out when it comes to higher education. Try Harder! is a telling challenge to liberal credos, as the film is clearly made from the sympathetic left.
Playing with Sharks offers a moving portrait of Valerie Taylor, an Australian who was once a world-class spear fisherman but in recent years dedicates herself to saving the creatures of the sea, especially the maligned shark. This film shows convincingly that sharks in almost all circumstances have not the slightest interest in attacking people, that they are killed around the world for no rational reason. Yes, Jaws! gave out the wrong messages, all ecologically harmful ones.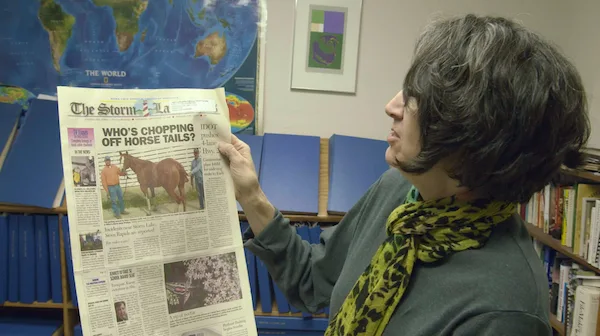 Storm Lake is an homage to the dying occupation of journalism. It focuses on a small-town, family-run Iowa weekly which, along with covering school board meetings and providing homey recipes, does investigative reporting and managed to win a Pulitzer Prize. The Storm Lake Times, circulation 3,000, also stands up for undocumented immigrants and editorializes against Donald Trump. In rural Republican Iowa, a profile in courage — and will such sterling newspapers manage to survive?
The most disappointing film at Provincetown was Mogul Mowgli, Riz Ahmed's follow-up to Sound of Metal. This story of a British rapper who returns to his homeland of Pakistan is both ambitious and deeply confusing, a messy combination of rap music, family melodrama, magic realism, Pakistan-India "partition" politics, and a disease-of-the-month saga. And with a terrible inconclusive ending. Also unsatisfactory was the documentary, Ailey, a frustrating, unrealized portrait of choreographer Alvin Ailey. He was a secretive man, dying of AIDS without ever revealing his ailment. But this documentary is a feeble, lazy attempt to crack the Ailey mystery.
Finally, what to make of Swan Song, a fiction film about a male hairdresser in a nursing home called outside for one last mission to fix the hair of a deceased society matron? This movie was shot in Sandusky, OH, and it's amusing to imagine what this blue-collar town thought of being the background for such an overtly gay film. And how did the citizenry react when they found out the star of this movie? "Udo Kier. Who?" Yes, Germany's Kier, once Fassbinder's lover and, though often a campy presence, among my favorite character actors in the world. Swan Song isn't much of a film but I forgave its shortcomings for the privilege to see Kier, 76, prancing around in a lead role.
---
Gerald Peary is a Professor Emeritus at Suffolk University, Boston, curator of the Boston University Cinematheque, and the general editor of the "Conversations with Filmmakers" series from the University Press of Mississippi. A critic for the late Boston Phoenix, he is the author of nine books on cinema, writer-director of the documentaries For the Love of Movies: the Story of American Film Criticism and Archie's Betty, and a featured actor in the 2013 independent narrative Computer Chess. His new feature documentary, The Rabbi Goes West, co-directed by Amy Geller, is playing at film festivals around the world.