By Peg Aloi
Filmgoers hankering for some excellent and exciting new documentary features and shorts should check out the Salem Film Festival, which has gone online.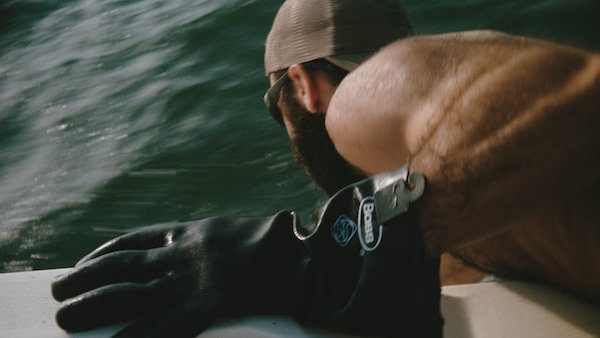 Now in its 13th year, and located in the city famed for its spooky tourism built around the Salem Witch Trials legacy, it's tempting to think that this would be an unlucky year for the Salem Film Festival, as it has been for so many other arts events. "It was a real blow when we had to postpone the fest in March," recalls Joe Cultrera, who co-founded the festival in 2007 and has acted as its director since. Cultrera is a Salem native and documentary filmmaker (Witch City, a feature documentary about his hometown, garnered a number of awards, as did his film for PBS, Hand of God, about the clergy sexual abuse scandal in Boston).
After taking some time to figure out how to hold a film festival while being unable to show movies to festival audiences, Cultrera's decision to go virtual was a no-brainer. Indeed, moving online has become a fixture for the arts as time has marched on during the pandemic; many other film fests have taken a similar approach. The Salem Film Festival, now in its third week, is offering most of its original lineup. Rental profits are being split with the filmmakers, whose revenues are hurting during this unprecedented time.
This year's roundup contains more than 30 feature films, including a world premiere, Somewhere with No Bridges, Charles Frank's meditative movie about a fisherman who goes missing on Martha's Vineyard. The North American premier of Rising from the Tsunami will also be shown, a chronicle of Japanese residents haunted by the spirits of those who perished in the 2011 disaster.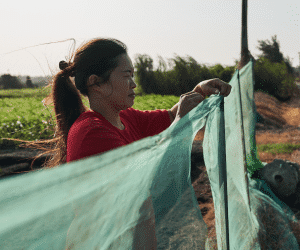 Though the festival features a selection of films from around the globe, many of the offerings have a local connection. Given New England's history regarding documentaries, the homegrown perspective underscores the Salem Film Fest's continuing relevance and vitality. The North American premiere of The Good Daughter by Needham's Sally Wu showcases the winner of the festival's "Doc-a-Chusetts" pitch contest from 2016. This year there's a timely program that reflects on recent social unrest and activism: "Retrospective: Black in America" showcases films from past Salem Film Fests that focused on the struggles of African Americans. The roll call includes the winner of the 2012 Frontline Award for Documentary Journalism, Erik Ljung's The Blood Is at the Doorstep.
Filmgoers hankering for some excellent and exciting new documentary features and shorts can access the event from the Salem Film fest website or via their streaming platform partner Eventive. Depressed because you miss  summertime moviegoing? Fretting over what the future will be for the arts and artists' communities? Here is a wonderful way to support working artists and the independent documentary film scene. Don't tarry: the Salem Film Festival runs through July 30.
---
Peg Aloi is a former film critic for the Boston Phoenix and member of the Boston Society of Film Critics. She taught film studies in Boston for over a decade. She writes on film, TV, and culture for web publications like Vice, Polygon, Bustle, Mic, Orlando Weekly, Crooked Marquee, and Bloody Disgusting. Her blog "The Witching Hour" can be found at themediawitch.com.