By Debra Cash
How, frankly, could I help people engage with their inherent creative powers and feel just a little bit better?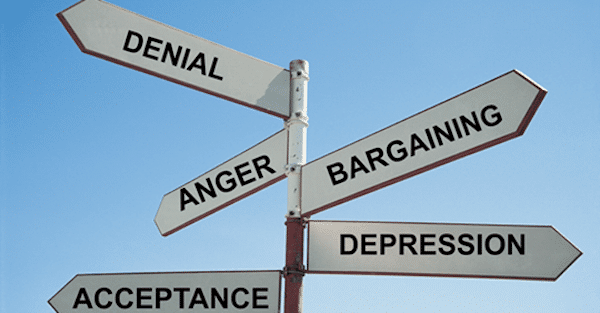 I was feeling helpless. The Boston Dance Alliance gala was postponed until further notice, dancers were emailing with questions about how they could make up the money lost after their cancelled performances and teaching gigs, and although I didn't have anyone in my life locked down in quarantine yet, I'm a doctor's kid — and would have had an extra aunt if she hadn't died as a toddler during the Spanish Flu epidemic of 1918, one of 12,000 lives lost in my father's native Philadelphia.
I don't do well feeling helpless.
So I started making a list.
What kinds of things do dancers, dance teachers, and dance lovers need in order to tolerate, survive, and even derive a few benefits from being shut out of our routines during this time of social distancing and the closure of public events? What could I share that was floating across the internet, into my email, being brainstormed during anxious phone conversations? How, frankly, could I help people engage with their inherent creative powers and feel just a little bit better?
This morning I sent out what will be the first of an intermittent series of e-newsletters, a special edition of Boston Dance Alliance's weekly Pro/Motion newsletter. (It usually goes out on Wednesdays but this week it went out Sunday morning.) Most of the resources apply to a wide array of arts disciplines and types of consumers. Some of them may interest or help you!
Between this kind of information sharing and the wonders of basic keyword searches on Google (what, you have never seen the Nicholas Brothers in Stormy Weather? You now have no possible excuse.), we can keep the arts alive in our lives during this necessary pause in in-person activities.
So be creative, do those home-based projects that you've been putting off, call or FaceTime with your friends, check on your elderly neighbors, and wash your hands. Check out this video: The Italian Coronavirus Tarantella (performers unknown)
Artists in a Time of Global Pandemic.   Webinar Monday March 16, 2000, 8  p.m.

Join HowlRound plus a group of artists, arts administrators, and others from around the US to discuss how COVID-19 is impacting freelance artists (those who identify as independent contractors) from all disciplines and where artists can look for support in this complicated moment.
The conversation will focus on shared resources (legal, advocacy, how to take your work virtual, finding emergency funding, and financial best practices in crisis) and building and grounding our national community.
Covid-19 and Freelance Artists
All over the country, artists across disciplines are crowdsourcing information about how artists can deal with lost income, get their classes online, and help one another.
Participate in this great effort if you have free resources that are not yet represented on this list or create some new ones!
Creative Capital has some great (overlapping) resources, too. Share with other creative professionals.
And let your voice be heard! Artists and arts organizations will need help weathering the economic impact.
An amazing, global directory of virtual music events is here  and includes a comprehensive listing of livestreaming tools for you to use for your own socially distanced performances and classes — whether you are doing a tiny dance in your kitchen or gesturing across wide open spaces like Trisha Brown back in the day.
And a colleague in Toronto is assembling links for a Social Distancing Festival.
Moving your dance classes online.  Some teachers in our community are already doing this as a one-off or on an ongoing basis, so contact your favorites! While liveness is often an integral part of performance-based curricula, the Dance Studies Association compiles a list of resources for moving teaching into the digital sphere. When in-person meetings are not possible, online tools, content, and protocols can offer new approaches to technique, choreography, performance, and collaboration.
Artists Relief Fund for Boston artists The Mayor's Office for Arts and Culture is reopening its Opportunity Fund as the Boston Artist Relief Fund, which will award grants of $500 and $1,000 to Boston artists whose creative practices and incomes are being adversely impacted by Coronavirus Disease 2019 (COVID-19). Artists who have lost or anticipate losing income can apply through June 30.
Stay tuned as other communities are expected to replicate these sorts of emergency services for their residents. (The Massachusetts Cultural Council and a consortium of local philanthropies understand that the cultural sector is being hard hit, and conversations are already underway.)
On the Boards TV in Seattle with great dance and intermedia performances is streaming FREE until April 30 with code ARTATHOME20.
Visit a Museum virtually.  Who knows what great art will inspire your next work?
Explore an online dance archive including the Jerome Robbins Dance Division Moving Image Archive at the New York Public Library and Katherine Dunham collection at the Library of Congress.
This Holistic Guide to Journaling for Dance Students may help your students — or your own practice!
Enjoy a dance podcast. Movers and Shapers,  Pillow Voices  and more are worth your time.
Explore the Useful Links page on the Boston Dance Alliance website.  Haven't had time to think through your business model? Now is the pause when you can spend some time dreaming and considering how to make those dreams a reality when things are more manageable.
Apply for Grants and Residencies! Since many organizations will be working remotely, the deadlines for online grant and residency applications may not change. Browse the BDA list, organized chronologically by deadline, and then confirm deadlines with the funder by email.
Currently, the Boston Dancemakers Residency, a project of Boston Dance Alliance in partnership with Boston Center for the Arts, still has a deadline of Friday, April 10.
Food insecure? Don't wait until you are desperate, the community is coming together to help everyone. Call 1-800-645-8333.

---
Debra Cash, a Founding Contributing Writer to The Arts Fuse, is Executive Director of Boston Dance Alliance.