Arts Fuse critics select the best in film, dance, visual art, theater, music, and author events for the coming weeks.
Film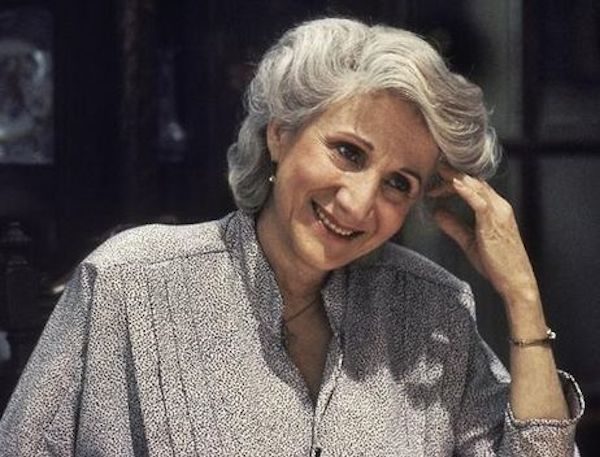 Woods Hole Film Festival
July 27 through August 3 at various Venues
Woods Hole, Cape Cod, MA
The Woods Hole Film Festival on scenic Cape Cod showcases the work of independent filmmakers who have a relationship to Cape Cod or are from the New England region. The festival begins Saturday with a full week of films, panels, and workshops. Some locally produced gems to consider:
Pizza, A Love Story – New Haven based filmmaker Gorman Bechard's labor of love about New Haven's three legendary pizza restaurants (on July 27).
Runner – Boston-based Bill Gallagher's film about a Sudanese refugee living in New Hampshire who ran the marathon in the Summer Olympics under the Olympic flag rather than betraying his people and participating under the newly independent flag of South Sudan (on July 27).
Olympia – An intimate profile of Massachusetts native Olympia Dukakis (on July 28).
Path of The Daff – a documentary by Boston-based director Mike Piscitelli that traces one daffodil bulb's adventure from the Netherlands to the finish line of the Boston Marathon. A celebration of the Boston Marathon Daffodils — a new tradition created in the wake of the 2013 bombings (on July 28)
The Last Beyond – Directed by Duxbury native Graham Dubose, this narrative feature is set in Depression-era Montana (on July 29).
It Started As A Joke – A record of the Eugene Mirman Comedy Festival's decade-long run, a homage to the Lexington-bred comic's role in the alternative comedy movement (on July 30)
Ernie & Joe – Directed by Connecticut native Jenifer McShane, this documentary is about two San Antonio police officers in a mental health unit who are diverting people away from jail and into mental health treatment (on July 31).
Gutterbug – The feature debut by Boston filmmaker Andrew Gibson, which trails a young, down-and-out crust punk named Bug, trying to find his way home through the mean streets of Allston,  MA (on August 1).
The Last American Colony – Bestor Cram and Mike Majoros' profile of Harvard educated Juan Segarra, who embraces the movement in Puerto Rico to be free of the United States. He becomes a member of Los Macheteros, a group dedicated to achieving its goals through armed struggle (August 3).
— Tim Jackson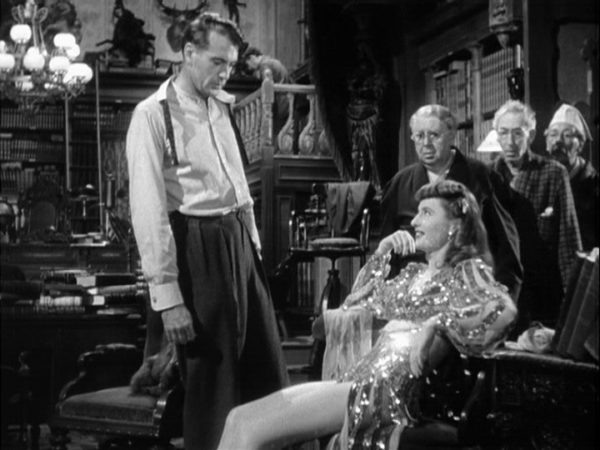 The Complete Howard Hawks at Harvard Film Archive, Cambridge, MA, through Aug. 30.
Staple fare for programmers of Boston's thriving repertory cinemas are films directed by Hollywood great Howard Hawks (1896-1977). He supplies the meat & potatoes and the dessert. The most frequently screened are Hawks' teaming-in-heaven of Humphrey Bogart and Lauren Bacall in To Have and Have Not and The Big Sleep; the screwball comedies Bringing Up Baby, Ball of Fire, His Girl Friday, and Twentieth Century; the Marilyn Monroe standout, Gentlemen Prefer Blondes; and, in genre festivals, The Thing from Another World (horror/science fiction), Scarface (gangster), and Red River and Rio Bravo (Western).
But it's been decades since these titles, and dozens of lesser known ones, have been united in a Hawks festival, a serious look at a body of work that wasn't taken seriously (in the U.S.) for most of the man's life. Yes, we can all fashion our own small-scale film festivals now, but a true hommage is to experience his stories on the big screen, with an audience. The long wait is over as Harvard Film Archive devotes its 2019 summer retrospective slot to The Complete Howard Hawks: that's 38 features and a (hilarious) section of an anthology film (The Ransom of Red Chief in O. Henry's Full House), from Fig Leaves (1926) to Rio Lobo (1970), most presented on 35mm film prints. Arts Fuse preview
— Betsy Sherman
---
Jazz
Matt Savage Quartet + Wayne Pearcy Quartet
July 19 at 7:15 p.m.
Lilypad, Cambridge, MA.
Matt Savage originally made a name for himself as a child prodigy in the Boston area, and soon proved his mettle guesting with the forward-leaning Aardvark Jazz Orchestra and leading bands, variously, with saxophone masters Jerry Bergonzi and Bobby Watson. (And, really, where else are you going to hear Bergonzi play the theme to Game of Thrones in a band that also included the wonderful drummer Richie Barshay? For the record, it was killing.) No word at this point who Savage, now 27, will have along with him on this trip. Boston-area trumpeter Wayne Pearcy and his quartet share this double-bill.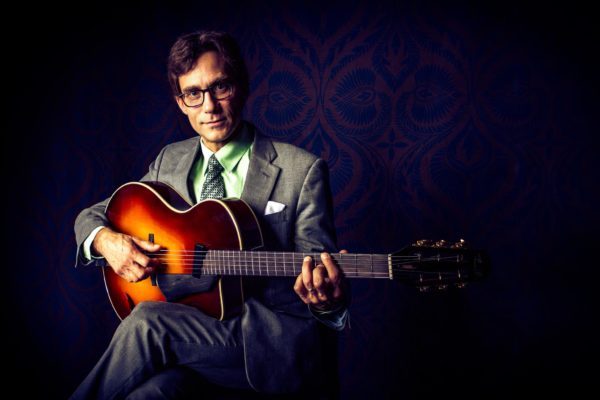 Frank Vignola
July 19 at 7:30 p.m.
Regattabar, Cambridge, MA.
Swing-guitar master Frank Vignola (endorsed by no less an authority than Les Paul for his guitar chops) drives his Hot Jazz Guitar Trio at the Regattabar. The trio usually includes fellow six-stringers guitar Vinny Raniolo and Jan Knutson.
Maria Muldaur
July 20 at 7:30 p.m.
Regattabar, Cambridge, MA.
If you know Maria Muldaur's name, it's probably from "a goofy little song about a camel," but the singer's bona fides in folk, blues, and jazz go beyond "Midnight at the Oasis" to her early work with the Jim Kweskin Jug Band, and a more recent deep dive into the music of New Orleans deities Danny and Blu Lu Barker that goes way beyond "Don't You Feel My Leg."
Paul Flaherty & Chris Corsano
July 20 at 8 p.m.
Lilypad, Cambridge, MA.
The avant-garde event of the week is probably this meet-up of saxophonist Paul Flaherty ("encapsulates the history of outlaw free improvising in New England") with drummer Chris Corsano in their "Quartet + 1," including bassist Damon Smith, trombonist Jeb Bishop, and trumpeter Forbes Graham.
Steve Lantner Quartet
July 23 at 8 p.m.
Outpost 186, Cambridge, MA.
Pianist Steve Lantner leads an esteemed cohort: trumpeter Elwood Epps, saxophonist Allan Chase, and drummer Luther Gray. Expect the experimental.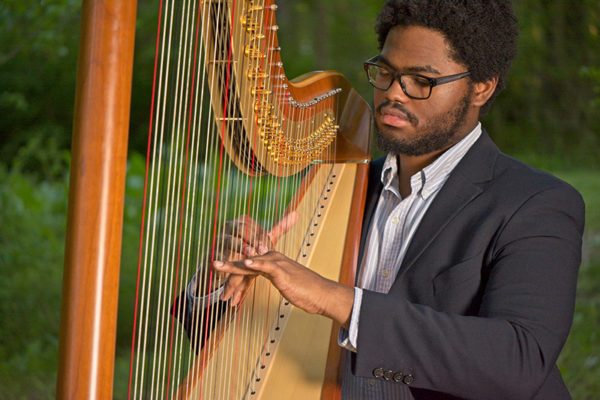 Charles Overton
July 25 at 6:30 p.m.
Eustis Estate, Milton, MA.
Harpist Charles Overton has broad experience in multiple genres (gigs with the Boston Pops and BSO), but his own projects tend toward jazz and world music with various small ensembles. At this gig, he works with regular collaborator Peter Barnick on drums. It's a free outdoor concert at the Eustis Estate in Milton, the first of two free summer concerts presented there by Mandorla Music.
— Jon Garelick
---
Dance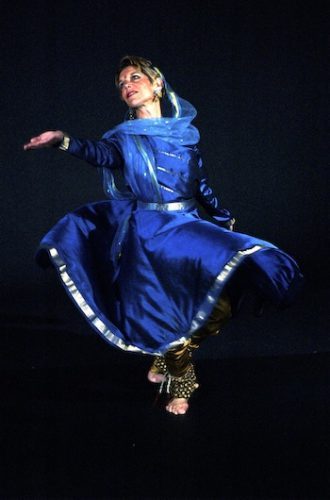 Kathak: The Story of the Art & the Artist
July 15 at 7 p.m.
Hunneman Hall, Brookline Public LibraryBrookline, MA
Presented by The Chhandam Institute of Kathak Dance (Chhandika), this evening of classical Indian dance celebrates the life and artistry of master Kathak artist Joanna De Souza. The performance highlights excerpts of her original works, along with archival videos and interactive conversations, giving viewers a glimpse into the 40-year journey of this accomplished artist, choreographer, and teacher.
REACH 
July 24 (Rain date: July 31)
Cambridge Municipal Lot #5 at Bishop Allen Drive and Essex Street, Cambridge, MA
Boston University's REACH dance program presents its annual outdoor performance on July 24 (rain date: July 31). Free to the public. The performance features 15 teen apprentices, 3 college interns, and 4 professional dancers. The program encompasses original choreography in a range of dance styles — created by the dancers themselves — in addition to REACH repertory classics.
And further afield…
Newport Dance Festival
July 14-21
St. Michael's Country Day School
Newport, RI
Island Moving Company debuts its tenth annual summer dance festival this week on an outdoor stage on the striking seaside lawn of St. Michael's Country Day School in Newport, RI. The Newport Dance Festival (formerly known as Great Friends Dance Festival) features five visiting dance companies (Thomas/Ortiz Dance, Ballet Dallas, Matthew Westerby Company, Trainor Dance, and CONTINUUM Contemporary/Ballet), accompanied by Newport's own Island Moving Company.
In Flight
July 17 at 6:15 p.m.
Jacob's Pillow Dance Festival, Becket, MA
Head to the Berkshires for a groundbreaking debut at Jacob's Pillow Dance Festival.  The organization is presenting its first-ever ice dancing group, Ice Dance International. In Flight will be performed on the festival's famous outdoor stage through the use of a synthetic ice surface of interlocking polymer panels that mimic the properties of ice. It can be skated on with professional metal blades. Led by Artistic Director Douglas Webster, the company includes six-time Great Britain Ice Dance Champion and two-time Olympian Sinead Kerr, eight-time international medalist and two-time Olympian from Turkey Alper Uçar, Azerbaijan National Champion Nadine Ahmed Kerr, and American professional figure skater and founding company member, Carly Donowick.
— Merli V. Guerra
---
Visual Arts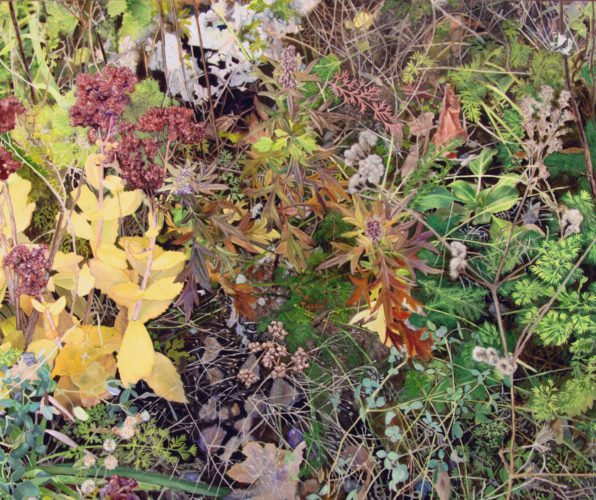 Natural Habit
Fountain Street Gallery
460C Harrison Ave, Suite 2, Boston, MA
Through July 28
Two artists pay homage to the growth, decay, and regeneration of the natural world. Leslie Zelamsky embraces an intuitive practice of dripping, layering, and fluid movement, while Jim Banks' "footscapes" illustrate intricately detailed layers of weeds and organic detritus that has often been trampled underfoot. Banks' scientifically inspired paintings emanate a quiet beauty, offset by the vibrance and chaos of Zelamsky's expressively layered sculptures and installations. The push and pull of these two artists' styles reflects the simultaneous push and pull of tranquility and clamor in the natural environment.
List Projects: Farah Al Qasimi
July 30 through October 20
The MIT List Visual Arts Center, Cambridge, MA
Farah Al Qasimi's multi-media works manipulate cultural norms of interpretating images, including the perspectives of gender, race, and class. Referencing such diverse mediums as Renaissance paintings and documentary photography, Al Qasimi critiques the concept of national identity by exploring how it is formed, through references to historical context, colonialism, and religion. This exhibit features a forty-minute video, stylized as a television documentary, about a jinn reflecting on centuries of Western colonial interference in the current region of the United Arab Emirates. Along with a series of recent photographs, this video delves into the disruptive energies of consumerism and colonialism.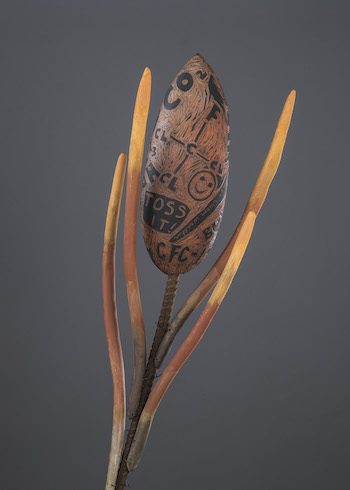 Dark Garden: Linda Huey
Society of Arts and Crafts
100 Pier 4, Suite 200, Boston, MA
Through July 21
While this large-scale installation features organic forms reminiscent of a traditional garden, these oversized flowers and foliage contain chemical formulas on their leaves. Iron nuts and bolts are cradled inside of clay petals, and rusted rebar stems support bulbs etched with graffiti. Take a close look and Linda Huey's seemingly serene, sentry-like sculptures stand as a foreboding commentary on the current state of pollution because of environmental apathy. The closing date of this exhibit is fast approaching, so don't miss the chance to see this work for yourself!
Map This: Sustainable Fashion
June 6 through August 30
Urbano Project
29 Germania St. Jamaica Plain, MA
Exploring the future of design, artist-in-residence Nathalia JMag combines contemporary fashion with a sustainable approach. This exhibition features a collection of JMag's latest designs. From upcycling old clothing to using all-natural dyes, these pieces demonstrate an alternative to factory-based production in favor of an eco-friendly fashion future.
Georgie Friedman: Fragments of Antarctica
Through September 16
Museum of Fine Arts, 465 Huntington Avenue, Boston, MA
After receiving a 2017 Traveling Fellowship from the SMFA at Tufts University, Georgie Friedman journeyed to the Antarctic Peninsula to sketch, film, and photograph its shrinking landscape in preparation for this exhibit. he documents (and in the process transforms) the desolate beauty of an increasingly fragile region of the world. From immersive video to kinetic sculpture hung high overhead, the show's work will no doubt spark essential conversations about the earth's endangered ecosystem, raising questions about the future of our natural existence.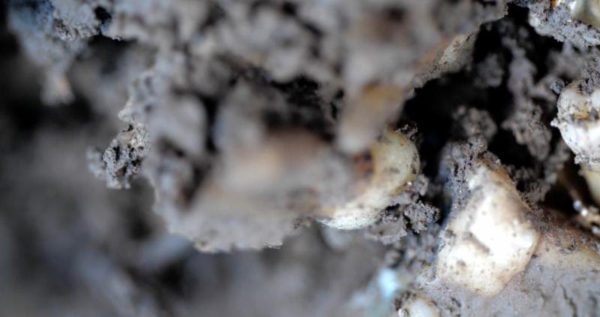 Maya Watanabe: Liminal
Through August 25
The Rose at Brandeis
415 South Street, Waltham, MA
Maya Watanabe explores ambiguous forms of transitional states in relation to life, death, and perception. An investigation into the history and political climate of her Peruvian homeland, her most recent work, Liminal, consists of film footage from excavations of mass graves of victims created by the conflict between guerilla groups and military forces in Peru during the last two decades of the 20th century. This footage documents the remains of these graves before forensic identification, in the space between "missing" and "declared dead."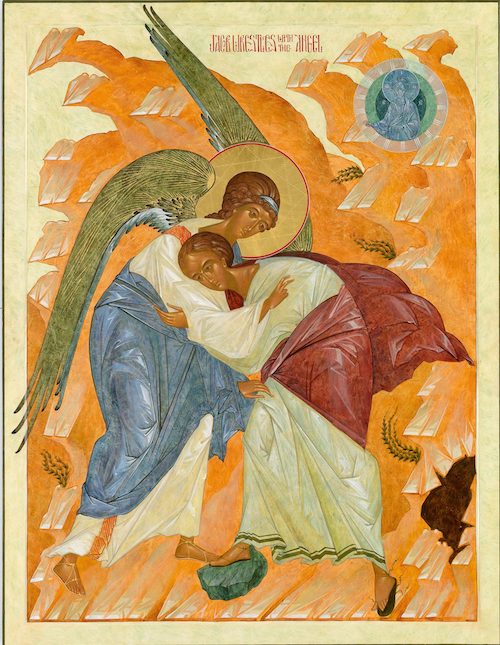 Wrestling With Angels: Icons From The Prosopon School
The Museum of Russian Icons
203 Union Street
Clinton, MA
July 19 through October 27
The Prosopon School was founded in 2000 as one of the first American schools of Christian East iconography. It continues the art of traditional "icon-writing," approaching the process through a series of ancient technical steps. Curated as if displayed in an Orthodox church, this exhibition of forty-six luminous contemporary icons from the Prosopon School explores the recent revival of this historic tradition. The show begins by dramatzing events and icons from Hebrew scripture, then moves onto traditional Christian Orthodox images, such as Jesus and Mary, concluding with principal religious feasts and symbols of the Second Coming of Christ.
–- Rebekah Bonner
---
Roots and World Music
Munit Mesfin & the Either/Orchestra All-Stars
July 19
Accurate Records, Somerville, MA
Russ Gershon and his cohorts in the Boston avant-big band the Either/Orchestra were among the first American musicians to play music inspired by the golden era of Ethiopian pop. They've backed Ethiopian icons Mahmoud Ahmed and Mulatu Astake, toured Ethiopia, and even released one of the volumes in the crucial Ethiopiques series. But it has been awhile since this side of their repertoire was heard live locally. That will change as a group of E/O members and friends collaborate with jazzy, socially conscious Ethiopian-American singer/songwriter Mesfin at this house party-style event.
Festival Betances: Latinas En Foco/Latinas In Focus
July 20-21
At the Villa Victoria Community Center, 100 W. Dedham St., South End, Boston, MA
The region's longest-running Latino cultural celebration is always a weekend of lively pan-Latin music, dance, and food. This year it is featuring a special focus on Latina artists, with sets from Michelle Brava, Gisselle, Gilenny Gi and many others. (Dominican bachata/merengue singer Gi also performs on Thursday, July 18, a few feet away at O'Day Park as part of the Berklee Tito Puente Latin Music Series.)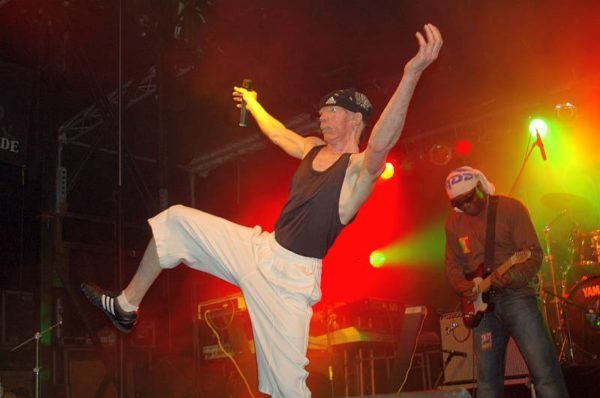 King Yellowman and Sagittarius Band with the Naya Rockers featuring Asadenaki
July 25
La Fábrica Central Restaurant, 450 Massachusetts Ave, Cambridge, MA
These days Yellowman is a beloved dance hall reggae legend who works the U.S. beach bar circuit with his rough voice, amazingly athletic moves, and cheeky lyrics. So it can be easy to forget how controversial the albino entertainer was when he emerged just as reggae was grappling with how to move forward in the post-Marley era. Yellowman's innuendo-filled "slack" lyrics riled high Jamaican society in the '80s. Times have changed, and last year he was awarded the ultra-prestigious Order of Distinction medal by the Jamaican government. Yellowman and his Sagittarius Band's high-energy show comes to La Fabrica with an opening set by Boston's talented and versatile Naya Rockers, who'll be joined by guest Asadenaki, the son of another Jamaican icon, Bunny Wailer. (Asadenaki does a full show the prior night in La Fabrica's front room.)
Lowell Folk Festival
July 26-28
Lowell, MA
The secret of the free Lowell Folk Festival is that attendees have so much fun they don't realize they're learning something. The epic multicultural celebration of music from around America and the world (with food served almost exclusively by Lowell-area ethnic groups) is why many wouldn't think about missing a year of this gathering. The typically eclectic 2019 lineup includes New Orleans funk legend Walter "Wolfman" Washington, Cuban timba bandleader Gerard Contino, bluegrass pioneer Doyle Lawson and Quicksilver, the gospel brass band Magnus and Company. Also, there are few artists specializing in genres that may have never been heard before in New England: Germán López & Antonio Toledo form a duo in which López is a leading virtuoso of the timple, the ukulele-like primary folk instrument of the Canary Islands. Yuliyana Krivoshapkina from the Siberian Sakha Republic plays the jaw harp, known as the klomus. She'll perform in a duo with Tuvan throat singer Aidyn Byrtaan-ool. Some local heroes are on the schedule as well: Haitian rara organization Rara Bel Poze, Watertown's Himilayan Heritage Band, and Vasilis Kosta, a Greek-American musician whose great-grandfather settled in Lowell when he arrived in America. Boston clarinetist Irene Stahl and drummer Grant Smith will be part of Philadelphia trumpeter Susan Watts's Women of Klezmer, a group that shines the spotlight on the female stars of the genre.
Full disclosure: I helped write some of the bios on the Lowell Folk Festival website and in the Lowell Sun supplement on behalf of Festival's programming partner, the National Council for the Traditional Arts.
— Noah Schaffer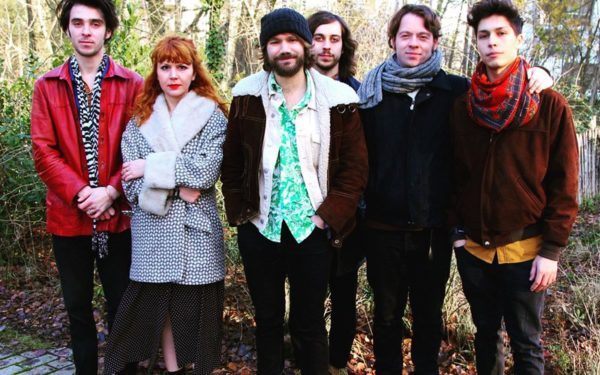 Altin Gün
July 22
At the Sinclair, Cambridge, MA
You can hear when a band is a true fusion and not a mere attempt. Altin Gün – ostensibly Turkish but really multinational – is the real deal. Individual tracks, and more impressive, the whole album has a coherent flow, not pasted-together parts.  If it's a rock fusion, and Altin Gün certainly is, it has to rock – have the beats and force of the music as a natural idiom. Trickiest of all, the songs have to transcend the language barrier. Even if you don't understand a word, your hips will wiggle and you head will nod. Your subconscious understands. This clicks for every track on Altin Gün's new Gece (ATO), even the semi-rap numbers. A visit to the Sinclair is worthwhile just to see if they can fusion on stage.
— Milo Miles
---
Theater
The Waverly Gallery by Kenneth Lonergan. Directed by Tina Packer. Staged by Shakespeare & Company in the Elayne P. Bernstein Theatre, 70 Kemble St. in Lenox, MA, through July 14.
Shakespeare & Company kicks off its summer season. "Once a vibrant lawyer, Greenwich Village activist and family matriarch, Gladys Green has run a charming boutique art gallery on Waverly Place for decades, but now stands to lose its tenancy, as her world shrinks through loss of memory and hearing. Featuring Elizabeth Aspenlieder and Annette Miller. Arts Fuse review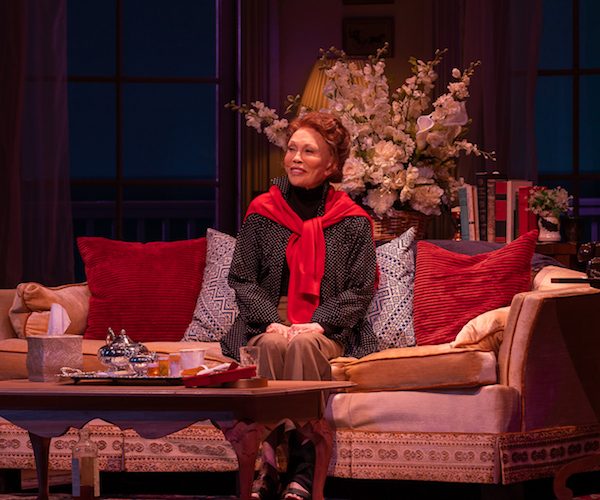 Tea at Five by Matthew Lombardo. Directed by John Tillinger. At the Avenue of the Arts / Huntington Avenue Theatre, Boston, MA, through July 14.
Academy Award winner Faye Dunaway portrays Katharine Hepburn in the Pre-Broadway premiere staging of this script. "Ensconced in her Fenwick home, a now retired Hepburn reflects on her turbulent childhood, her unlikely rise to stardom and her heart-breaking 27 year affair with Spencer Tracy."
Gertrude Stein and a Companion by Win Wells. Directed by Gus Kaikkonen. Staged by the Peterborough Players at 55 Hadley Road, Peterborough, NH, from through July 14.
I am convinced by this claim about the script posted on the Peterborough Players website: "What do Picasso, Hemingway, F. Scott Fitzgerald, Sinclair Lewis, Thornton Wilder, and Matisse have in common? They all invented themselves and each other in the famous Paris atelier of two American expats, Gertrude Stein and Alice B. Toklas." Hemingway invented Sinclair Lewis? Not really. (Note: the hundredth anniversary of Lewis' Main Street is next year.)
The Hermitage by Carrie Barrett. Directed by Jonathan Fielding. Staged by Harbor Stage Company at 55 Kendrick Avenue on Wellfleet Harbor, Wellfleet, MA, through July 20.
A world premiere: "spirited and absurd, this clever comedy offers an offbeat look at class, charity, and the cost of doing business with friends. When a nouveau riche couple's longing for the perfect house leads them to install an ornamental hermitage, they realize their fantasy won't be complete without a final finishing touch: a real life hermit."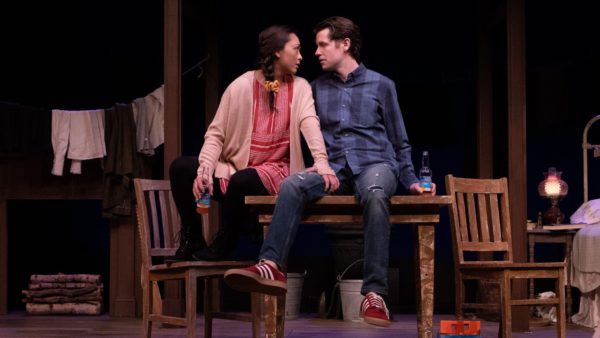 Now Circa Then by Carly Mensch. Directed by Sean Christopher Lewis. Staged by the Chester Theatre Company, 15 Middlefield Road, Chester, MA, through July 14.
"Set in New York's Tenement Museum," this script "dances between the tale of two young immigrants, Josephine and Julian, making their way in their new country in the 1890s, and the developing relationship of Margie and Gideon, a mismatched pair of re-enactors hired to portray them. Things take a turn when the young museum employees' relationship spills into the story they are charged with acting out."
Selling Kabul by Sylvia Khoury. Directed by Tyne Rafaeli. Staged by the Williamstown Theatre Festival (produced in association with Playwrights Horizons) at the Nikos Stage, Williamstown, MA, through July 20.
A world premiere: "Taroon, a former interpreter for the US military, lives in hiding from the Taliban in his sister Afiya's home in Kabul, Afghanistan. As Taroon restlessly awaits news from the hospital on the eve of his first child's birth, his brother-in-law Jawid works to protect him from dangers lurking outside the apartment walls." Arts Fuse review
The Return by Hanna Eady and Edward Mast. Directed by Guy Ben-Aharon. Presented and originally staged Israeli Stage Company. At Gloucester Stage Company, 267 East Main Street, Gloucester, MA, on July 14.
A powerful look at love and loss involving a Jewish Israeli woman and Palestinian man.
Steel Magnolias by Robert Harling. Directed by Paula Plum. Staged by the Hub Theatre Company of Boston at Club Cafe, 209 Columbus Ave, Boston, July 19 through August 3.
A stage production of the venerable three-hankie comedy directed by multiple Elliot Norton and IRNE Award winner Paula Plum. "Make an appointment at Truvy's beauty salon where the ladies of Chinquapin meet to get their hair done and let their hair down! Through the clouds of hairspray and the buzz of blowdryers, six Southern spitfires swap gossip, wisecracks, and wisdom" in a script that "explores the bonds of friendship and the strength of women."
Cymbeline by William Shakespeare. Directed by Fred Sullivan, Jr. Staged by the Commonwealth Shakespeare Company at the Parkman Bandstand, Boston Common, Boston, MA, July 17 through August 4. Free.
Free Shakespeare on the Common takes up residence once again with Shakespeare's lovely mystical dramedy. (It is also considered one of the Bard's most confusing scripts — in 1937 George Bernard Shaw wrote an 'improved' final act, Cymbeline Refinished. His preface is a hoot: "I unhesitatingly recommend my version. The audience will not know the difference; and the few critics who have read Cymbeline will be too grateful for the shortening of the act to complain.") "The play chronicles the fates of King Cymbeline and his family through a journey of deception, intrigue and separation. Join his daughter Imogen, one of Shakespeare's most beloved heroines, as she is swept into a nearly mythic realm of mistaken identities, twists and turns, and the all-consuming quest for true love."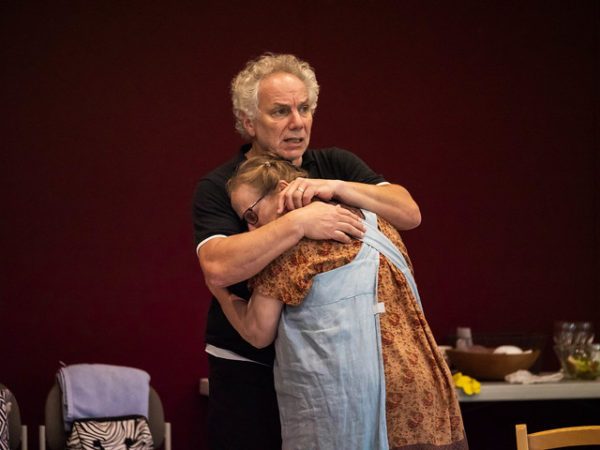 The Children by Lucy Kirkwood. Directed by James Warwick. Staged by Shakespeare & Company in the Elayne P. Bernstein, Theatre, 70 Kemble St., Lenox, MA, July 18 through August 18.
"The play follows two retired physicists who have taken shelter in a borrowed cottage off The English coast, coping with the aftermath of a nuclear power plant accident. Quite suddenly, an unexpected visitor arrives from their past. The story unfolds with fascinating twists and humor amongst three long-time friends who share a guarded history and a passion for life in the face of glaring reminders of its fragility." A rare but necessary script given the political limits of New England theater. According to the director: "Kirkwood's play is a revelation and inspiration for those of us concerned with climate change."
I am the Baron, created by the Double Edge Ensemble and directed by Matthew Glassman and Jeremy Louise Eaton. Staged by the Double Edge Theatre, 948 Conway Rd, Ashfield, MA, July 24 through August 18.
Inspired by The Surprising Travels and Adventures of Baron Munchausen by Rudolf Erich Raspe, Double Edge Theatre's annual Traveling Summer Spectacle (its seventeenth) is "a celebration of the power of stories and storytelling to transform the world. In this ode to joy, the audience is invited to join a journey of the imagination indoors, outdoors, to the stars and back."
Greater Good by Kirsten Greenidge. Directed by Steven Bogart.Produced by Company One Theatre in collaboration with the A.R.T at the Commonwealth School, 151 Commonwealth Ave, Boston, MA, July 17 through August 17
"Welcome to Gleason Street—where the teachers are underpaid, the head of school is overwhelmed, and we do NOT talk about that thing that happened at the last parent council meeting (so don't bother asking about it).
As the audience tours the struggling elementary school, each classroom explored and each encounter witnessed could upend our assumptions about the ways we educate, govern, and collectively strive toward the greater good."
Note: Greater Good is an immersive performance in which the audience will be guided around a school building. The audience path includes three flights of stairs and may include periods of standing, though we are dedicated to providing accommodations to all audience members.
The Lightning Thief: The Percy Jackson Musical, book by Joe Tracz, music and lyrics by Rob Rokicki. Directed by Stephen Brackett, Choreography by Patrick McCollum, The TheaterWorksUSA production presented by the Huntington Theatre Company at the Avenue of the Arts / Huntington Avenue Theatre, Boston, MA, July 17 through 28.
A musical adaption of The New York Times best-selling novel written by Rick Riordan. "With more than 100 million copies of the book series sold worldwide, this global phenomenon has found a new home on the live stage."
Dear Evan Hansen, book by Steven Levenson, score by Benj Pasek and Justin Paul. Directed by Michael Greif. Presented by Broadway in Boston at the Citizens Bank Opera House, 539 Washington Street Boston, MA, through August 4.
The touring production of the Tony and Grammy Award-Winning Best Musical."A letter that was never meant to be seen, a lie that was never meant to be told, a life he never dreamed he could have. Evan Hansen is about to get the one thing he's always wanted: a chance to finally fit in. Dear Evan Hansen is the deeply personal and profoundly contemporary musical about life and the way we live it." Arts Fuse review
Grand Horizons by Beth Wohl. Directed by Leigh Silverman. Staged by the Williamstown Theatre Festival on its Main Stage, Williamstown, MA, July 17 through 28.
A world premiere of a script that "takes an intimate, funny, and painful look at the nature of love over time." Cast includes Jesse Tyler Ferguson, Priscilla Lopez, Maulik Pancholy, Ashley Park, Thomas Sadoski, Jamey Sheridan, and JoBeth Williams.
— Bill Marx
---
Classical Music
Symphonic Space Odyssey
Presented by Boston Landmarks Orchestra
July 17, 7 p.m.
Relocated from the Hatch Shell to Jordan Hall at the New England Conservatory due to the inclement weather forecast of thunderstorms and heavy rain Wednesday evening.
BLO marks the fiftieth anniversary of the Apollo 11 landing with a program of (mostly) space-associated music by John Adams, John Williams, Leroy Anderson, Richard Strauss, and others.
The Brightness of Light
Presented by Boston Symphony Orchestra
July 20, 8 p.m.
Koussevitzky Shed, Lenox, MA
Renee Fleming and Rod Gilfry sing the world premiere of Kevin Puts' new song cycle on the life of Georgia O'Keefe. Andris Nelsons conducts and also leads Elgar's Enigma Variations.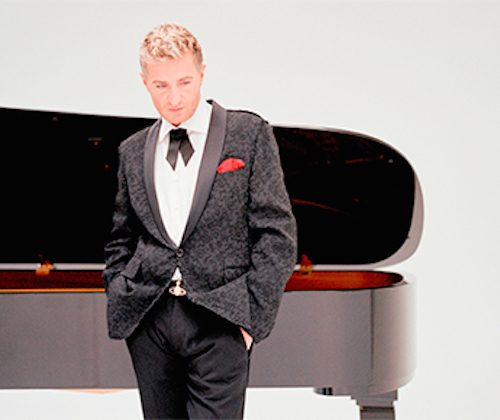 Thibaudet plays Gershwin
Presented by Boston Symphony Orchestra
July 21, 2:30 p.m.
Koussevitzky Shed, Lenox, MA
Jean-Yves Thibaudet joins the BSO for a pair of relative (for them) Gershwin rarities: the Piano Concerto in F and the "I Got Rhythm" Variations. Nelsons conducts – and also reprises his excellent Petrushka from May.
La Cenerentola
Presented by Boston Midsummer Opera
July 24, 26, and 28 at 7:30 p.m. (3 p.m. on Sunday)
Arsenal Center for the Arts, Watertown, MA
BMO presents Rossini's adaptation of Cinderella for their annual offering. The cast include Theo Lebow, Ryne Cherry, and Allegra de Vita; Susan Davenny Wyner is musical director.
Die Walküre
July 27 at 8 p.m. and 28 at 2:30 p.m. and 8 p.m.
Presented by Boston Symphony Orchestra at the Koussevitzky Shed, Lenox, MA
Nelsons leads a concert performance of Wagner's great opera spread across two days: Act 1 is heard on Saturday, Acts 2 and 3 are played across Sunday afternoon and evening. Amber Wagner is Sieglinde, Christine Goerke sings Brünnhilde, Stephanie Blythe is Fricka, and James Rutherford is Wotan.
— Jonathan Blumhofer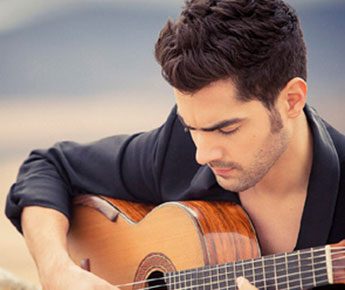 Miloš
July 16 at 8 p.m.
Ozawa Hall, 297 West Street, Lenox, MA
Award-winning classical guitarist Miloš makes his Tanglewood debut with music of Bach, Granados, Albéniz, Villa-Lobos, Duplessy, and the Beatles.
Cellist Gautier Capucon and pianist Jean-Yves Thibaudet
July 17 at 8 p.m.
At Ozawa Hall, 297 West Street, Lenox, MA
Pianist Jean-Yves Thibaudet performs with cellist Gautier Capuçon. On the program: Schumann's Fantasiestücke, Op. 73; Brahms's Cello Sonata No. 1 in E minor, Op. 38; Sibelius' Malinconia, and Shostakovich's Cello Sonata in D minor, Op. 40.
Soprano Renee Fleming, Uma Thurman, and Emerson String Quartet
July 24 at 8 p.m.
At Ozawa Hall, 297 West Street, Lenox, MA
The Boston Symphony Orchestra presents the world premiere of André Previn and Tom Stoppard's Penelope. New to the performance lineup is Boston-born actress Uma Thurman, who will take on the newly created part of narrator, joining the previously announced performers—the Emerson String Quartet, pianist Simone Dinnerstein, and vocalist Renée Fleming, to whom the work is dedicated.
— Susan Miron
---
Author Events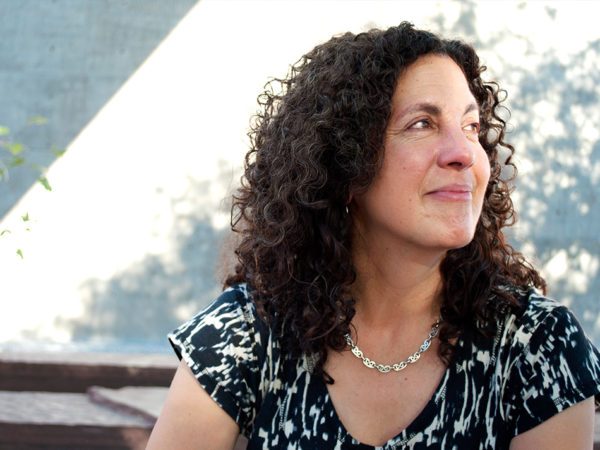 Lia Purpura
All the Fierce Tethers
July 15 at 7 p.m.
Brookline Booksmith, Coolidge Corner MA
Free
"Readers familiar with Lia Purpura's highly praised essay collections — Increase, On Looking, and Rough Likeness — will know she's a master of observation, a writer obsessed with the interplay between humans and the things they see. The subject matter of All the Fierce Tethers is wonderfully varied, both low (muskrats, slugs, a stained quilt in a motel room) and lofty (shadows, prayer, the idea of beauty)."
Andrew Shaffer
Hope Rides Again: An Obama Biden Mystery
July 16 at 7 p.m.
Brookline Booksmith, Coolidge Corner MA
Free
"In the sequel to the New York Times best-selling novel Hope Never Dies, Obama and Biden reprise their roles as BFFs-turned-detectives as they chase Obama's stolen cell phone through the streets of Chicago–and right into a vast conspiracy. Set against the backdrop of a raucous city on St. Patrick's Day, Joe and Obama race to find the shooter, only to uncover a vast conspiracy that goes deeper than the waters of Lake Michigan—which is exactly where they'll spend the rest of their retirement if they're not careful."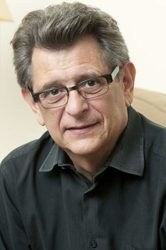 Pablo Medina
The Cuban Comedy: A Novel
July 18 at 7 p.m.
Harvard Book Store, Cambridge MA
Free
"Piedra Negra is an isolated village, whose citizens consist mainly of soldiers injured in the revolution who pass the time drinking a firewater so intense that all hallucinate, and most never recover. The firewater distiller's daughter, Elena, longs to be a poet, and after a chance encounter with Daniel Arcilla, Cuba's most important poet, Elena wins a national poetry prize and leaves Piedra Negra behind for Havana. There she encounters a population adjusting to a new way of life, post-revolution: there are spies and secret meetings, black marketeers, and censorship. Full of outlandish humor and insights into an often contradictory and Kafkaesque regime, Medina brings 1960s Cuba to life through the eyes of Elena."
Ocean Vuong
On Earth We're Briefly Gorgeous
July 22 at 7 p.m.
Brookline Booksmith, Coolidge Corner MA
Free
"The novel is a letter from a son to a mother who cannot read. Written when the speaker, Little Dog, is in his late twenties, the letter unearths a family's history that began before he was born — a history whose epicenter is rooted in Vietnam — and serves as a doorway into parts of his life his mother has never known, all of it leading to an unforgettable revelation. At once a witness to the fraught yet undeniable love between a single mother and her son, it is also a brutally honest exploration of race, class, and masculinity."
J Ryan Stradal
The Lager Queen of Minnesota: A Novel
July 29 at 7 p.m.
Porter Square Books, Cambridge MA
Free
"Join us to hear J. Ryan Stradal read from his newest book, The Lager Queen of Minnesota, and try sample pourings of Bow Market local brewery Remnant Brewing's special rhubarb sour beer for the occasion! A novel of family, Midwestern values, hard work, fate and the secrets of making a world-class beer, from the bestselling author of Kitchens of the Great Midwest."
Sam Bett presenting
Star by Yukio Mishima
July 29 at 7 p.m.
Harvard Book Store, Cambridge MA
Free
Join award-winning translator Sam Bett for a discussion of his experience translating Yukio Mishima's novel Star for an English-reading audience. He will be in conversation with musician and translator Daniel Joseph. "All eyes are on Rikio. And he likes it, mostly. His fans cheer, screaming and yelling to attract his attention―they would kill for a moment alone with him. Finally the director sets up the shot, the camera begins to roll, someone yells 'action'; Rikio, for a moment, transforms into another being, a hardened young yakuza, but as soon as the shot is finished, he slumps back into his own anxieties and obsessions."
— Matt Hanson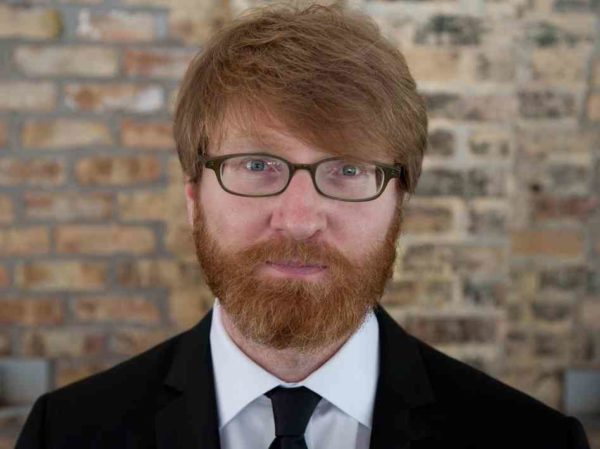 Chuck Klosterman
Raised in Captivity: Fictional Nonfiction
July 17 at 6:30 p.m.
Cambridge Public Library, Cambridge, MA
"Hi-Lo" critic (Sex, Drugs, and Cocoa Puffs: A Low Culture Manifesto) Chuck Klosterman's latest book is a collection of short stories that offer "microdoses of the straight dope, stories so true they had to be wrapped in fiction for our own protection, from the best-selling author of But What if We're Wrong?"
— Bill Marx
---
Rock, Pop, and Folk
Sacred Paws with Prior Panic and Banana
July 17 at 8 p.m.
ONCE Ballroom, Somerville, MA
Glasgow's Golden Grrrls released a highly promising self-titled debut in 2013. Alas, that would prove to be the only album that the trio would release before splitting. Thankfully, two-thirds of that band — guitarist/singer Rachel Aggs and drummer/singer Eilidh Rodgers — had already paired up as Sacred Paws, who released the Scottish Album of the Year-winning Strike A Match in 2017. Thanks to last month's release of Run Around the Sun (Merge), which includes the singles "The Conversation" and "Almost It," Sacred Paws now has twice as many LPs to its credit as its members' erstwhile group. The second date of Aggs and Rodgers' first US tour together as Sacred Paws is at ONCE on Wednesday. (The interview that I did with Aggs and Rodgers for The Somerville Times will be in print and online this week.)
The Taj Mahal Quartet with Danielle Miraglia
July 18 (doors at 7, show at 8)
The Cabot, Beverly, MA
Taj Mahal's 1968 debut album inspired Duane Allman to take up slide guitar. He has been nominated for 10 Grammys and won three (including one for his 2017 collaboration with Keb' Mo,' TajMo). Born in Harlem — with the name Henry St. Clair Fredericks, Jr. — but raised in Springfield, MA, Taj Mahal was designated The Official Bluesman of the Commonwealth in 2006. He has released numerous albums in each of the six decades his career spans and shows no signs of stopping soon. On Thursday, "Mr. Mahal" will make a return trip to The Cabot with two-time Boston Music Awards nominee Danielle Miraglia opening.
The Chats with Louzy
July 18 at 8 p.m.
The Middle East Downstairs, Cambridge, MA
Upon first listen, one could hardly be blamed for assuming that The Chats were a band that they had heard before but could not immediately identify. After all, the trio from Queensland, AUS, doesn't deviate greatly from the punk and hardcore groups that influenced them. But this is hardly grounds for criticism when they approximate that sound so lovingly and with such pleasing results. The video for their song "Smoko" — Australian slang for a break at work, presumably to partake of a cigarette — has collected more than 7,000,000 views since appearing on YouTube in October 2017. The Chats' latest single is "Pub Feed" and their website is www.thechatslovebeer.com. This, along with the aforementioned single, should provide ample indication of what newcomers are in for. The Framingham, MA trio Louzy will open for these Aussie youngsters at The Middle East Downstairs on Thursday.
Amyl and The Sniffers with Gymshorts
July 20 at 9:15 p.m. (Doors at 8:30)
Great Scott, Allston MA
The eponymous Rough Trade debut album by The Chats' compatriots serves up 11 songs in less than 30 minutes. Amy Taylor probably won't win any best vocalist awards this year, but her unhinged Poly Styrene-esque shout fleshes out the punky element of the band's sound that the Sniffers' largely classic rock attack simply hints at. The Melbourne quartet's previous visits to Boston took them to The Middle East Upstairs and Royale. On Saturday night, they will headline Great Scott with Providence's Gymshorts providing support.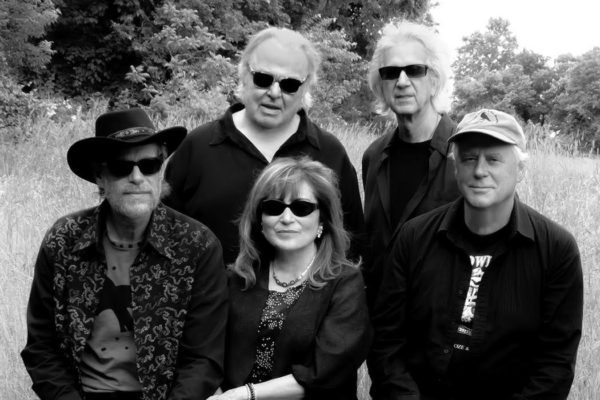 Professor Louie & The Cromatix
July 20 at 8 p.m. (Doors at 7)
9 Wallis, Beverly MA
Aaron Louis Hurwitz performed on, co-produced, and engineered the three albums released by The Band in the 1990s (Jericho, High On the Hog, and Jubilation). At some point in the course of his work with the 1994 Rock and Roll Hall of Fame inductees, vocalist/bassist Rick Danko nicknamed him "Professor Louie." The accordionist and keyboardist also played on several Band members' solo projects as well as ones by artists as diverse as Graham Parker, Guy Davis, and Mercury Rev. He and his long-running Woodstock, NY-based band The Cromatix — whose members have worked extensively with, e.g., Joe Jackson, Asleep at the Wheel, and Van Morrison — will perform at 9 Wallis on Saturday.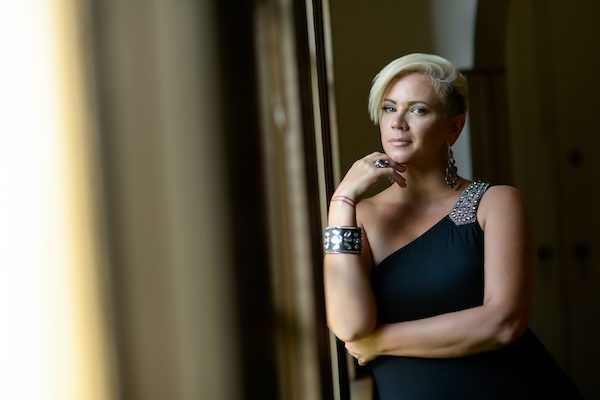 Lauren Mitchell with Kit Holliday & Monster Mike Welch
July 27 (doors at 7, show at 8)
9 Wallis, Beverly, MA
Of vocalist Lauren Mitchell, Josh Sklair said, "I miss Etta a little less when I hear Lauren sing."  "Who is Josh Sklair," you ask? He is a guitarist and producer whose myriad credits include extensive work with Etta James in the final twenty-plus years of the legend's life. Among the albums on which he provided his services were the back-to-back Grammy winners Let's Roll (2003) and Blues To the Bone (2004). For her most recent album, 2016's Desire, Mitchell surrounded herself with some of the most in-demand blues players in the business (including Sklair) and had Grammy-winner Tony Braunagel produce it. On Saturday, the Tampa Bay-based Ohio native will join the ever-growing list of upcoming and established blues artists who have brought down the house at 9 Wallis.
— Blake Maddux
---