Arts Fuse critics select the best in film, dance, visual art, theater, music, and author events for the coming weeks.
Film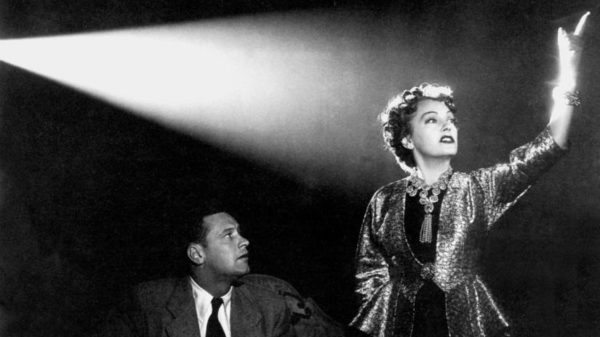 Sunset Boulevard
July 3 at 7:30 p.m.
Somerville Theater in Davis Square
The Play It Cool annual summer rep series presents a 35 mm screening of the Billy Wilder classic. Nominated for 11 Academy Awards, winner of three, Sunset Boulevard is the best example of Hollywood telling a story about the worst of Hollywood. Co-starring the great silent film director Erich von Stroheim,  William Holden, Nancy Olson and, as themselves, director Cecil B. DeMille along with silent film stars Buster Keaton, Anna Q. Nilsson, and H.B. Warner.
Under the Silver Lake
July 5 through 9
Brattle Theater in Cambridge
David Robert Mitchell's (It Follows) neo-noir fever dream follows one man's search for the truth behind the mysterious crimes, murders, and disappearances in his East L.A. neighborhood. Sam (Andrew Garfield) is a disenchanted 33-year-old who discovers a mysterious woman, Sarah (Riley Keough), frolicking in his apartment's swimming pool. When she vanishes, Sam embarks on a surreal quest across Los Angeles to decode the secret behind her disappearance. This leads him into murky depths of mystery, scandal, and conspiracy in the City of Angels. The film "has everything: a mystical homeless guide to the underworld wearing a Burger King crown; a band whose songs contain subliminal messages named Jesus and the Brides of Dracula; a menagerie of femme fatales clad in bathing suits, bobby socks, and burlesque balloons; missing billionaires, coyotes, skunks, and talking parrots. (Entertainment Magazine)  Aptly-stuffed or over-stuffed? Decide for yourself.
Pee-wee's Big Adventure
July 11
Coolidge Corner Theatre, Brookline, MA
Call it a surrealistic reworking of The Bicycle Thief or just brilliant amusement, this Tim Burton/Paul Reubens' collaboration is a perfect summer escape. After the film the Rewind! series will host a party with beer, cider, and sushi! Fun fact: though Pee-wee estimated his bike's value at "a hundred million, trillion, billion dollars" in the movie, it didn't quite fetch that much when it was sold on eBay in 2014. It did, however, sell for $36,600 (although there were ten bikes used in the film).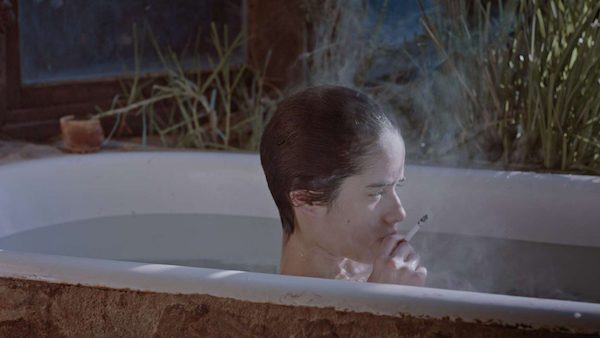 Too Late to Die Young
July 12 through 17
Brattle Theater in Cambridge
"Dominga Sotomayor returns to an exploration of childhood and its intersection with a particular grown-up world, one where idealism is no protection from inner emotional turmoil. The film springs from the director's experiences growing up in the alternative ecological community of Peñalolén, yet she's broadened the perspective by focusing on two teens on the brink of adult awareness, silently examining their confused sensations while non judgmentally witnessing the dysfunction around them. (Variety) Demian Hernández, as Sofia, evokes the challenging emotional dichotomy of a teenager trying to find her footing in an uncertain world. In this case, a world marred by the recent ouster of a legendarily brutal dictator as well as more personal issues, from divorce to sexual awakening.
The French Film Festival
July 11 – 18
Museum of Fine Arts in Boston
The annual Boston French Film Festival is a staple of summer in Boston.  This year it offers 20 films, including comedies, romances, and experimental efforts. The festival opens on July 11 with a free outdoor screening of the gleefully absurd comedy The Trouble with You, starring Audrey Tautou and Adéle Haenel. Screenings include three films that had brief runs earlier this year and are worth revisiting: Claire Denis's haunting science fiction film High Life (review); Gasper Noe's psychedelic dance/horror film Climax (review); and Olivier Assayas' Non-Fiction.  Others are well worth seeing and they may not get much distribution. There will be two special screening of the Alain Resnais classic Last Year At Marienbad. Complete schedule
Maine International Film Festival
July 12 – 21
Waterville Valley, Maine at Multiple Venues
Founded in 1998, the Maine International Film Festival (MIFF) is a project of the Maine Film Center. Over 10 days the fest shows over 100 films from American independent and international cinema. They also spotlight some of Maine and New England's most exciting and innovative filmmakers. Complete Schedule
— Tim Jackson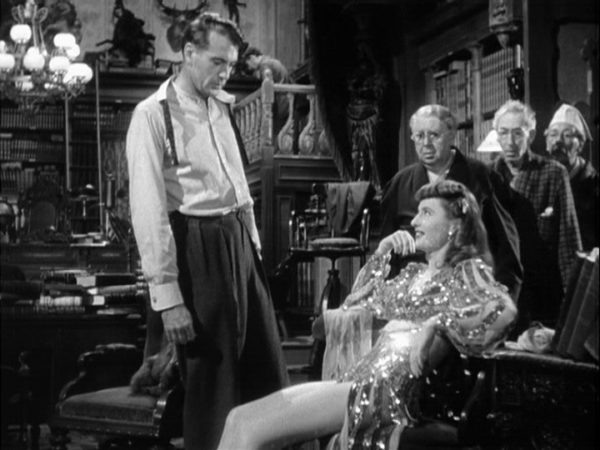 The Complete Howard Hawks at Harvard Film Archive, Cambridge, MA, through Aug. 30.
Staple fare for programmers of Boston's thriving repertory cinemas are films directed by Hollywood great Howard Hawks (1896-1977). He supplies the meat & potatoes and the dessert. The most frequently screened are Hawks' teaming-in-heaven of Humphrey Bogart and Lauren Bacall in To Have and Have Not and The Big Sleep; the screwball comedies Bringing Up Baby, Ball of Fire, His Girl Friday, and Twentieth Century; the Marilyn Monroe standout, Gentlemen Prefer Blondes; and, in genre festivals, The Thing from Another World (horror/science fiction), Scarface (gangster), and Red River and Rio Bravo (Western).
But it's been decades since these titles, and dozens of lesser known ones, have been united in a Hawks festival, a serious look at a body of work that wasn't taken seriously (in the U.S.) for most of the man's life. Yes, we can all fashion our own small-scale film festivals now, but a true hommage is to experience his stories on the big screen, with an audience. The long wait is over as Harvard Film Archive devotes its 2019 summer retrospective slot to The Complete Howard Hawks: that's 38 features and a (hilarious) section of an anthology film (The Ransom of Red Chief in O. Henry's Full House), from Fig Leaves (1926) to Rio Lobo (1970), most presented on 35mm film prints. Arts Fuse preview
— Betsy Sherman
---
Jazz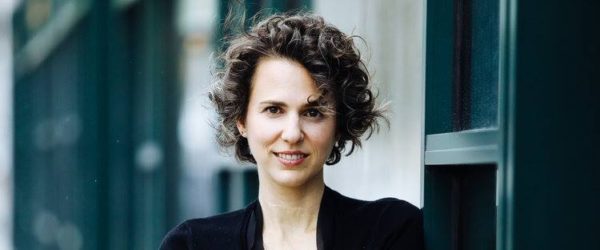 Elana Rozenfeld
June 30 at 7:15 p.m.
Lilypad, Cambridge, MA.
Tickets are $10
Describing her music as "inspired by the purity of Ella Fitzgerald, the versatility and emotional depth of Eva Cassidy, and the spirituality of Shlomo Carlebach," Elana Rozenfeld ("cantor, performer, songwriter, and theatre artist") here joins with Colombian guitarist Lautaro Mantilla, drummer Yair Amster, and bassist Max Ridley.
Dor Herskovits Quartet
July 3 at 7:30 p.m.
Lilypad, Cambridge, MA.
The fine Israeli-born drummer Dor Herskovits steps out of his familiar sideman role (Earprint, Bert Seager's Tetraptych, Elan Mehler Trio), where his detailed colors and beautiful touch and time have made him invaluable, to lead a band in his own compositions: saxophonist Jacob Shulman, guitarist Caio Afiune, and bassist Max Ridley.
Josh Shpack + Noam Borns + Milena Casado
July 6 at 8 p.m.
Outpost 186, Cambridge, MA.
Musician Joe Melnicove kicks off the first night of a "jazz and avant-garde" series at Outpost 186 (the series continues July 13). This one includes the Josh Shpack group (8:30 p.m., with trumpeter Shpack, bassist Nadav Shapira, and others TBA), pianist Noam Borns's group (9:30); and the Milena Casado group (10:30, with trumpeter Casado, bassist Tyrone Allen, drummer Willis Edmunson, trombonist Max Acree, clarinetist Matt Stubs, and tenor sax Neta Raanan).  An open jam session closes the night — "any person that is interested is welcome to bring their instruments and play."
Dominique Eade + Sami Stevens with Kazemde George
July 9 at 7:30 p.m.
Lilypad, Cambridge, MA;
One of the best jazz singers . . . well, anywhere, Dominique Eade shares a double bill with one of her former students, Sami Stevens. A singer-songwriter, Stevens will sing and play keyboards in a duo with saxophonist Kazemde George. Eade is playing a set of solo vocal pieces, "no loops, no toys or other instruments, just voice," inspired in part by solo pianists like Jaki Byard, "who ramble a bit through various material before settling into a full piece."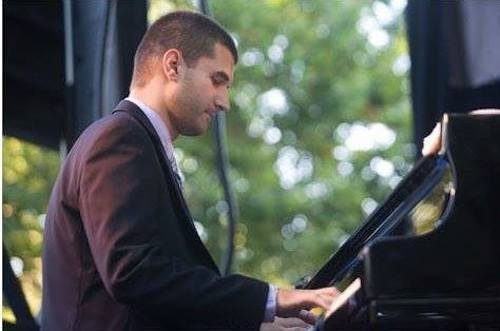 Alex Minasian Trio
July 11 at 7:30 p.m.
Regattabar, Cambridge, MA.
Pianist Alex Minasian's CV includes his work as part of Little Jimmy Scott's last band; as pianist and musical director for the late Mark Murphy; and pianist and musical director for Billy Vera's big band. His Hanky Panky Trio, with bassist Brandi Disterheft, has been dedicated to the music of Hank Jones. So expect deep-in-the-pocket swing propelled by long experience playing and studying with the heavies.
Taylor Ho Bynum and Eric Rosenthal
July 11 at 8 p.m.
Lilypad, Cambridge, MA.
Trumpeter/cornettist Taylor Ho Bynum and drummer Eric Rosenthal celebrate the 20th anniversary of and only life my lush lament (1999) and Cenote (2002), duo collaborations which reconceived "standards like 'Mood Indigo,' 'My One and Only Love,' and 'The Nearness of You' with scrapes and whispers, hints of melody and fragments of forms." The evening opens with Bynum's new THB Quintet, with Rosenthal, bassists Nate McBride and Mali Obomsawin, and cellist Junko Fujiwara.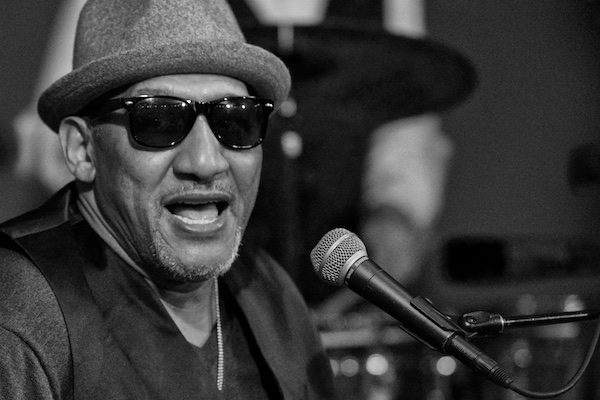 Lookie Lookie
July 12 at 7:30 p.m.
Regattabar, Cambridge, MA.
One of the regular pleasures of the past few seasons has been catching this Boston-area group of jazz/rock/Afro-Latin players digging into the proto-salsa genre of bugalú, which in the '60s became popular through its blending of mambo with American soul and pop. The result was a collection of "insanely catchy songs by Richie Ray, Joe Cuba, George Guzman (author of a tune from which the band gets its name), Pete Rodriquez, and Eddie Palmieri." (Think: Herbie Hancock's "Watermelon Man" as popularized by Mongo Santamaria.) The band includes player-arrangers Ted Decolo and Russ Gershon (saxophones, flutes); Vicente Lebron on congas; Jorge Arce on bongó, cowbell, and guiro; Rick Barry on timbales; Ken Winokur on guiro, maracas, tambourine, and claves; Edilio Bermudéz on baby bass; and Eric Ortiz on trumpet.
James Merenda's Tickle Juice
July 13 at 8 p.m.
Third Life Studio, Somerville, MA.
Exuberant alto saxophonist and composer James Merenda convenes his band Tickle Juice for this outing at the intimate Third Life studio: trombonist Dave Shrake, guitarist Paul Dilley, pianist Vanessa Morris, bassist Jon Dreyer, and drummer Miki Matsuki.
— Jon Garelick
---
Dance
Compañía Irene Rodríguez
June 30
Jacob's Pillow Dance Festival
Becket, MA
Compañía Irene Rodríguez returns to the Pillow for the first time since its sold-out 2017 debut, bringing with it a unique style of flamenco that is both Spanish and Cuban. Rodríguez—who was recently awarded the Order Isabel la Católica from the King of Spain and the Spanish government—presents past repertory along with a world premiere, all set to live music. The production also includes the Pillow-commissioned Pena Negra, based on poetry by Federico García Lorca.
David Roussève/REALITY
July 3-7
Doris Duke Theatre, Jacob's Pillow Dance Festival
Becket, MA
Dance, music, text, and video converge in David Roussève/REALITY's new work Halfway to Dawn, which pays homage to Duke Ellington's collaborator Billy Strayhorn. Interpreting Strayhorn's music through choreography, the work combines jazz, modern, postmodern, and social dance, while exploring Strayhorn's life as a gay, African American jazz composer in the 1950-60s.
ArtBeat Festival Dance Performance
July 13 at 1 p.m. & 2:30 p.m. (Rain Date: July 14)
Somerville Theatre
Davis Square, Somerville, MA
Somerville Arts Council's annual ArtBeat Festival is an impressive all-arts event, boasting a full day of music, 75 craft vendors, food, interactive art activities, and dance. The theme of this year's festival is "consumption"—from human consumption to being consumed by joy. Choreographers Jessica Roseman & Jorrit Dijkstra; Michela Doherty and Dancers; and Luminarium Dance Company present new works on this theme.
And further afield…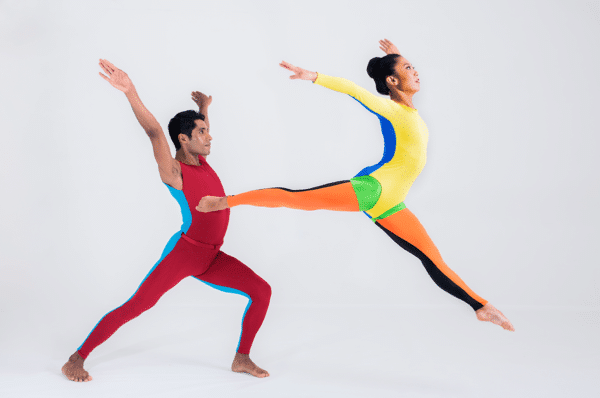 Taylor 2 Dance Company
July 2 at 7 p.m.
Martha's Vineyard Performing Arts Center
Martha's Vineyard, MA
Established in 1993, Taylor 2 Dance Company presents Paul Taylor's famous works worldwide. Catch the company on Martha's Vineyard this week, presenting a myriad of reworked Taylor classics.
Kimberly Bartosik/daela
July 11 & 13 at 7 p.m.
The Yard
Chilmark, MA
The Yard presents Kimberly Bartosik/daela's I hunger for you, a stark, deeply somatic work that explores the impulse to "lose oneself in ecstasy, ritual, desire, and searching."
— Merli V. Guerra
---
Visual Arts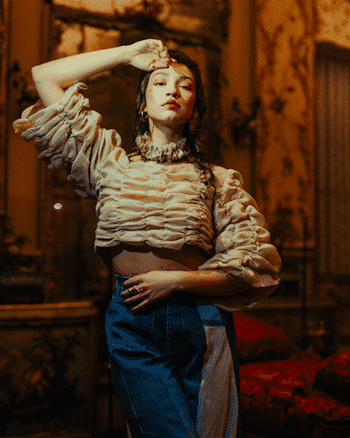 Ericka Beckman: Double Reverse
Through July 28
MIT List Gallery
20 Ames St, Cambridge, MA
Ericka Beckman's work poses questions about gender, competition, power, and control. The signature energetic pacing and sound of her films reflect the characteristics of a game, as the artist forms connections between gambling, capitalism, and labor, as well as the "gamification" of our society through an obsession with scores, competitions, and rewards. This exhibit features four of Beckman's films, a survey of her work from 1983 to 2016. This is the first time this work will be seen together in the U.S.
Map This: Sustainable Fashion
June 6 through August 30
Urbano Project
29 Germania St. Jamaica Plain, MA
Exploring the future of design, artist-in-residence Nathalia JMag combines contemporary fashion with a sustainable approach. This exhibition features a collection of JMag's latest designs. From upcycling old clothing to using all-natural dyes, these pieces demonstrate an alternative to factory-based production in favor of an eco-friendly fashion future.
Georgie Friedman: Fragments of Antarctica
Through September 16
Museum of Fine Arts, 465 Huntington Avenue, Boston, MA
After receiving a 2017 Traveling Fellowship from the SMFA at Tufts University, Georgie Friedman journeyed to the Antarctic Peninsula to sketch, film, and photograph its shrinking landscape in preparation for this exhibit. he documents (and in the process transforms) the desolate beauty of an increasingly fragile region of the world. From immersive video to kinetic sculpture hung high overhead, the show's work will no doubt spark essential conversations about the earth's endangered ecosystem, raising questions about the future of our natural existence.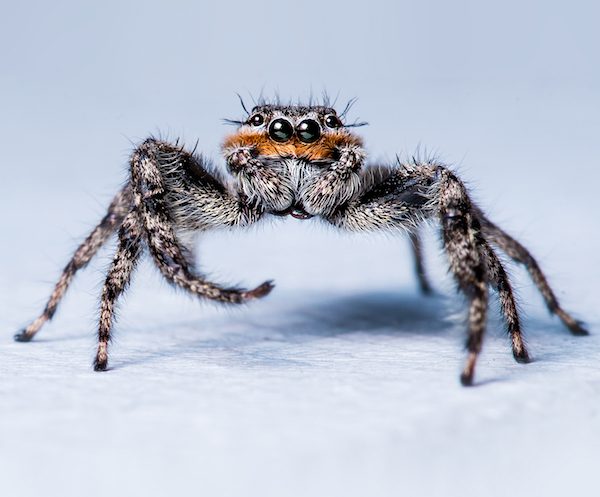 Patio Life
Griffin Museum of Photography
67 Shore Road Winchester, MA
Through September 17
Photographer Jamie Collins carefully watches the small visitors in his backyard. His mission: to document the plethora of insect life swarming around his urban home. Spiders, flies, pillbugs and various other creepy critters are captured in stunning clarity by his micro-lens. These beautifully detailed shots give us a new perspective on the often hidden wor in our own backyard.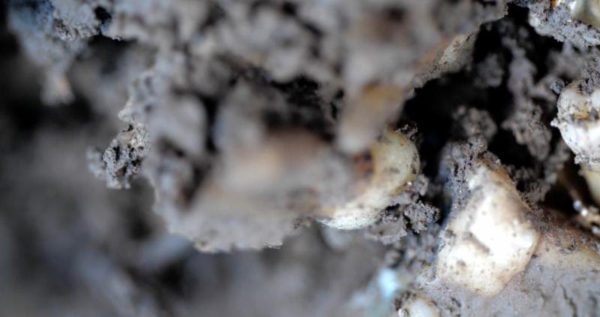 Maya Watanabe: Liminal
Through August 25
The Rose at Brandeis
415 South Street, Waltham, MA
Maya Watanabe explores ambiguous forms of transitional states in relation to life, death, and perception. An investigation into the history and political climate of her Peruvian homeland, her most recent work, Liminal, consists of film footage from excavations of mass graves of victims created by the conflict between guerilla groups and military forces in Peru during the last two decades of the 20th century. This footage documents the remains of these graves before forensic identification, in the space between "missing" and "declared dead."
Karen Moss: Abandoned
Howard Yezerski Gallery
460 Harrison Ave.
Boston, MA
Through July 23
Karen Moss uses the visuals of children's toys piled in disorganized heaps to address the subject of the unwanted. Rootless and discarded, these objects evoke a sense of despair.  The images resonate in myraid ways — evoking concentration camps and homelessness as well as orphaned and abandoned refugees.  The toys become a metaphor for man's shocking inhumanity to man.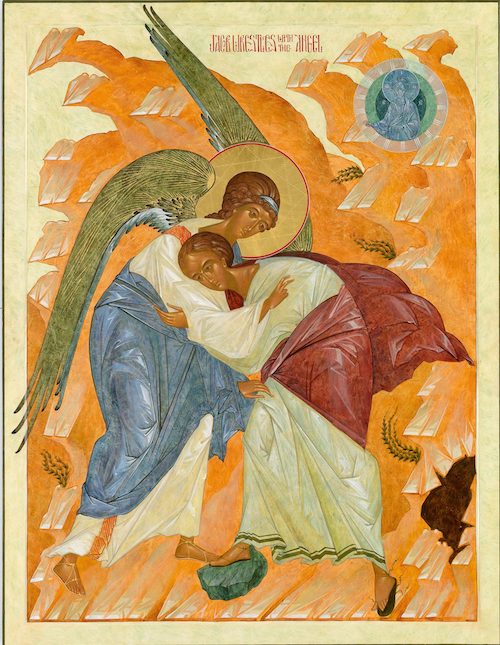 Wrestling With Angels: Icons From The Prosopon School
The Museum of Russian Icons
203 Union Street
Clinton, MA
July 19 through October 27
The Prosopon School was founded in 2000 as one of the first American schools of Christian East iconography. It continues the art of traditional "icon-writing," approaching the process through a series of ancient technical steps. Curated as if displayed in an Orthodox church, this exhibition of forty-six luminous contemporary icons from the Prosopon School explores the recent revival of this historic tradition. The show begins by dramatzing events and icons from Hebrew scripture, then moves onto traditional Christian Orthodox images, such as Jesus and Mary, concluding with principal religious feasts and symbols of the Second Coming of Christ.
–- Rebekah Bonner
---
Roots and World Music
Asleep at the Wheel
July 1
City Winery, MA
Heading towards its 50th anniversary, Ray Benson and his Texas Western swing orchestra has some new members and new material thanks to its New Routes LP which included the rockabilly of "Seven Nights to Rock" and a heartfelt version of Guy Clark's "Dublin Blues."
Mykal Rose with Sly and Robbie and Dub Apocalypse
July 2
La Fabrica Central, Cambridge
In the early '80s Black Uhuru laid down some of the most forceful roots reggae every cut on wax, in large part thanks to lead singer Mykal Rose and the rhythm section and production team of Sly Dunbar and Robbie Shakespeare. Every few years Rose, Sly and Robbie reunite for the occasional big festival one-off to perform Uhuru classics like "Guessing Who's Coming to Dinner", "Shine Eye Gal" and "Solidarity." That such crucial figures are playing the modest-sized La Fabrica in Central Square is a welcome surprise, especially as it's been 15 years since Sly and Robbie were in town and 20 since Rose graced a local stage. The powerful instrumental combo Dub Apocalypse open the night, making this the Boston reggae event of the summer, even with an ailing Shaksepeare being replaced on this leg of the tour by another legendary bassist, Lloyd Parks.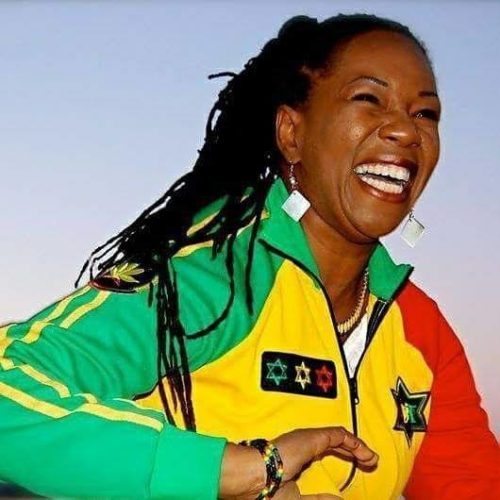 Lady Lee Mega and the New Awakening Band
July 3
La Fabrica Central, Cambridge
Both Boston's reggae history and its present day scene can be more than a little male-dominated. One proud exception to that has long been Lady Lee. She appeared on the key "Gwan Skylarking" compilation back in 1991 and continues to offer socially conscious, thought-provoking roots reggae.
New Bedford Folk Festival
July 6 and 7
New Bedford's annual folk festival is both endearing and frustrating. Old-school folkies like Anne Hills and Chris Smither get showcased along with some Quebecois, Cajun and Celtic music, but the diversity of the South Coast is oddly ignored as yet again Portugese folk styles are left off the bill. Still, it offers a lot of talent for an extremely reasonable ticket price.
Amythyst Kiah
July 10
Museum of Fine Arts
Kiah is at the vanguard of artists who prove that experimental Americana is not just the terrain of white artists. The Tennessee artist has one foot in the blues and the other in contemporary songwriting, and her personality shines through in her performances.
— Noah Schaffer
---
Theater
This Girl Laughs, This Girl Cries, This Girl Does Nothing by Finegan Kruckmeyer, Directed by Marta Rainer. Staged by the Wellesley Repertory Theatre at the Ruth Nagel Jones Theatre, Wellesley College, Wellesley, MA, through June 30
The New England premiere of a critically admired script by a Tasmanian playwright. "After being abandoned by their father, triplet sisters are left to find their places in the world. One looks for purpose, another for adventure and the last stays where she is to create a home. Twenty years later, having circled the globe and fought Vikings, toppled lighthouses, fed whole towns with scrumptious pastries and overcome beastly obstacles to achieve greatness, the three meet again as women." Billed as a charming fairy tale.
The Waverly Gallery by Kenneth Lonergan. Directed by Tina Packer. Staged by Shakespeare & Company in the Elayne P. Bernstein Theatre, 70 Kemble St. in Lenox, MA, through July 14.
Shakespeare & Company kicks off its summer season. "Once a vibrant lawyer, Greenwich Village activist and family matriarch, Gladys Green has run a charming boutique art gallery on Waverly Place for decades, but now stands to lose its tenancy, as her world shrinks through loss of memory and hearing. Featuring Elizabeth Aspenlieder and Annette Miller. Arts Fuse review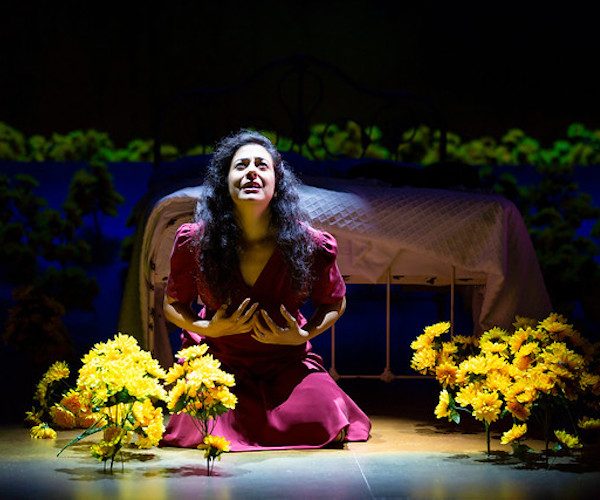 Yerma by Federico García Lorca, adapted and translated by Melinda Lopez. Directed by Melia Bensussen. Staged by the Huntington Theatre Company at the Calderwood Pavilion at the BCA, 527 Tremont Street, Boston, MA, through June 30.
"Yerma, a young wife, wants nothing more than to have a child and become a devoted mother. As she watches her friends start their families, she begins to question her own value as a woman. Her desperate desire turns into an all-consuming obsession with devastating consequences." Arts Fuse review
Cloud 9 by Caryl Churchill. Directed by Lee Mikeska Gardner. Staged by the Nora Theatre Company at the Central Square Theater, 450 Massachusetts Avenue, Cambridge, MA, through June 30.
Interesting to see if this 1979 script holds up — a recent London revival of Churchill's 1982 play, Top Girls, went over very well. "Victorian repression clashes with liberal expression. Cloud 9 follows a British family from colonial Africa to contemporary London. Unexpected trysts. Gender swaps. Role reversals. Power plays." The company is fielding a strong cast: Aislinn Brophy, Joshua Wolf Coleman, Stephanie Clayman, Marge Dunn, Kody Grassett, Sophorl Ngin, and Alexander Platt. Arts Fuse review
Mahida's Extra Key to Heaven by Russell Davis. Directed by Gus Kaikkonen. Staged by Peterborough Players at 55 Hadley Road, Peterborough, NH at 55 Hadley Road, through June 30.
An intriguing set-up: "A young American painter encounters a wary Iranian college student waiting for a ferry that will not come until the next day. He respectfully offers her shelter for the night at his mother's house nearby. This simple offer triggers a chain of events and a confrontation which threatens to engulf them all."
Tea at Five by Matthew Lombardo. Directed by John Tillinger. At the Avenue of the Arts / Huntington Avenue Theatre, Boston, MA, through July 14.
Academy Award winner Faye Dunaway portrays Katharine Hepburn in the Pre-Broadway premiere staging of this script. "Ensconced in her Fenwick home, a now retired Hepburn reflects on her turbulent childhood, her unlikely rise to stardom and her heart-breaking 27 year affair with Spencer Tracy."
A Human Being, of a Sort by Jonathan Payne. Directed by Whitney White. Staged by the Williamstown Theatre Festival at the Nikos Stage, Williamstown, MA, through July 7.
A world premiere: "It's 1906, and at the Bronx Zoological Park, an African-American convict named "Smokey" (André Braugher) is guarding the zoo's most sensational exhibit: Ota Benga (Antonio Michael Woodard), a Congolese pygmy. As the public's fascination intensifies and protestors call for Ota's release, Smokey must grapple with the fact that his own freedom depends on another black man's captivity."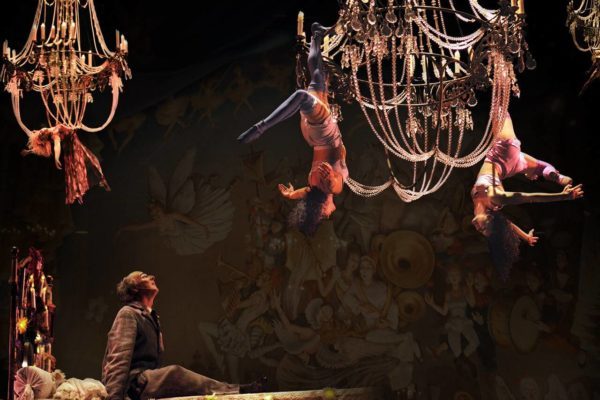 Corteo, Cirque du Soleil, at the Agganis Auditorium, Boston, MA, through June 30.
Another no doubt eye-popping extravaganza from this heralded group: "Corteo, which means "cortege" in Italian, is a joyous procession, a festive parade imagined by a clown. The show brings together the passion of the actor with the grace and power of the acrobat to plunge the audience into a theatrical world of fun, comedy, and spontaneity situated in a mysterious space between heaven and earth."
America v. 2.1: The Sad Demise & Eventual Extinction of The American Negro by Stacey Rose. Directed by Logan Vaughn. Staged by Barrington Stage Company at the St. Germain Stage, Pittsfield, MA, through June 30.
A world premiere: "America v. 2.1 is a day in the life of a troupe of Black actors who are charged with re-enacting the revised history of the once-thriving American Negro. It quickly becomes a day of reckoning. A provocative, funny and dark look at Black Americans in post-apocalyptic America."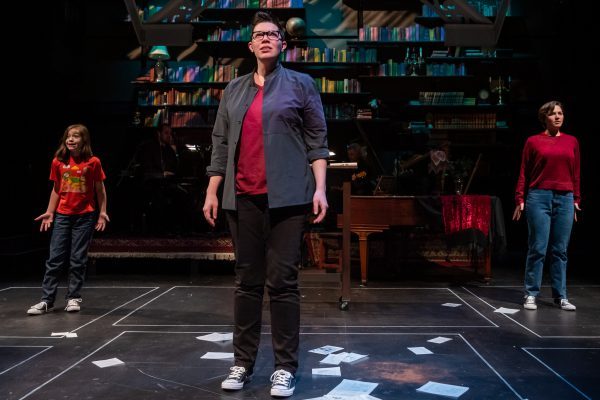 Fun Home, Music by Jeanine Tesori. Book & Lyrics by Lisa Kron. Based on the Graphic Novel by Alison Bechdel. Directed By Paul Daigneault. Staged by the SpeakEasy Stage Company at South End in the Calderwood Pavilion at the BCA, 527 Tremont Street, Boston, MA, through June 30.
A revival of SpeakEasy Stage Company's hit production of a multiple award-winner: "a heartbreaking and fiercely funny new show about seeing one's parents through grown-up eyes. Based on Alison Bechdel's best-selling memoir, this groundbreaking musical introduces us to Alison at three different ages, revealing memories that celebrate the curiosity of childhood, the challenges of coming out, and the complexities of family." Arts Fuse review of the 2018 production.
Gertrude Stein and a Companion by Win Wells. Directed by Gus Kaikkonen. Staged by the Peterborough Players at 55 Hadley Road, Peterborough, NH, from July 3 through 14.
I am convinced by this claim about the script posted on the Peterborough Players website: "What do Picasso, Hemingway, F. Scott Fitzgerald, Sinclair Lewis, Thornton Wilder, and Matisse have in common? They all invented themselves and each other in the famous Paris atelier of two American expats, Gertrude Stein and Alice B. Toklas." Hemingway invented Sinclair Lewis? Not really. (Note: the hundredth anniversary of Lewis' Main Street is next year.)
Hamlet by William Shakespeare. Directed by Kim Carrell. Staged by Praxis Stage at Danehy Park, Cambridge, MA, from July 5 to 14 and at Longfellow Park, Cambridge, MA, July 18 through 28. Free
Laurence Olivier said that Hamlet was about "a man who couldn't make up his mind." None of that hesitation for Praxis Stage — they offer "Revenge, with no apologies."
The Hermitage by Carrie Barrett. Directed by Jonathan Fielding. Staged by Harbor Stage Company at 55 Kendrick Avenue on Wellfleet Harbor, Wellfleet, MA, through July 20.
A world premiere: "spirited and absurd, this clever comedy offers an offbeat look at class, charity, and the cost of doing business with friends. When a nouveau riche couple's longing for the perfect house leads them to install an ornamental hermitage, they realize their fantasy won't be complete without a final finishing touch: a real life hermit."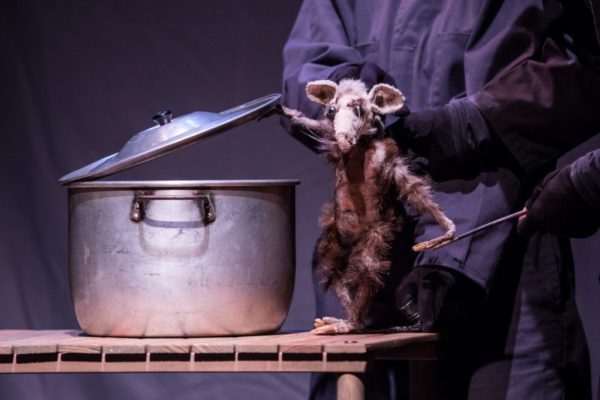 The Last Rat Of Theresienstadt written by and devised by Hilary Chaplain. Presented by the Ko Festival of Performance 2019 in the Holden Theater at Amherst College, Amherst, MA, July 5 through 7.
I love puppets, and this sounds interesting: it is a "show about Sofia Brünn, a Weimar cabaret star from 1930's Berlin who finds herself transplanted to Theresienstadt, a concentration camp in Czechoslovakia. In this completely foreign habitat, she forges an unlikely friendship with Pavel, a rat (played by a puppet), who despite the lack of food that has driven away the rest of his kind, remains out of love for her and her art .. .the piece was performed in New York at The Tank and to sold-out houses at two theater/puppet festivals in Poland. It won the Jury Grand Prize, Student Jury Prize, Audience Prize, A Moment of Beauty in Puppetry awards at the Lalka Tez Cztowiek Puppet Fest, Warsaw, Poland. It will be touring to Israel in the fall."
Now Circa Then by Carly Mensch. Directed by Sean Christopher Lewis. Staged by the Chester Theatre Company, 15 Middlefield Road, Chester, MA July 4 through 14.
"Set in New York's Tenement Museum," this script "dances between the tale of two young immigrants, Josephine and Julian, making their way in their new country in the 1890s, and the developing relationship of Margie and Gideon, a mismatched pair of re-enactors hired to portray them. Things take a turn when the young museum employees' relationship spills into the story they are charged with acting out."
Selling Kabul by Sylvia Khoury. Directed by Tyne Rafaeli. Staged by the Williamstown Theatre Festival (produced in association with Playwrights Horizons) at the Nikos Stage, Williamstown, MA, July 10 through 20.
A world premiere: "Taroon, a former interpreter for the US military, lives in hiding from the Taliban in his sister Afiya's home in Kabul, Afghanistan. As Taroon restlessly awaits news from the hospital on the eve of his first child's birth, his brother-in-law Jawid works to protect him from dangers lurking outside the apartment walls."
The Return by Hanna Eady and Edward Mast. Directed by Guy Ben-Aharon. Presented and originally staged Israeli Stage Company. At Gloucester Stage Company,  267 East Main Street, Gloucester, MA, on July 14.
A powerful look at love and loss involving a Jewish Israeli woman and Palestinian man.
— Bill Marx
---
Classical Music
Opening Night at Tanglewood
Presented by Boston Symphony Orchestra
July 5, 8 p.m.
Koussevitzky Shed, Lenox, MA
Andris Nelsons leads the first BSO program of the summer Tanglewood season. On the bill are Mahler's Symphony no. 5 and Mozart's Piano Concerto no. 22, the latter featuring Emanuel Ax at the keyboard.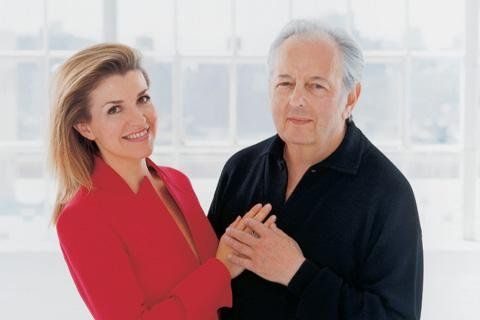 Mutter plays Previn
Presented by Boston Symphony Orchestra
July 6, 8 p.m.
Koussevitzky Shed, Lenox, MA
This BSO intended to celebrate Andre Previn's 90th birthday this summer; his death in March means the programs become memorials instead. First up is Previn's ex-wife Anne-Sophie Mutter playing the Violin Concerto he wrote for her back in 2003. Also on tap are pieces by Joan Tower and Dvorak.
Verdi's Requiem
Presented by Boston Symphony Orchestra
July 13, 8 p.m.
Koussevitzky Shed, Lenox, MA
Nelsons and the BSO present Verdi's heaven-storming Requiem with the Tanglewood Festival Chorus and an all-star cast in tow: Kristine Opolais, Oksana Volkova, Jonathan Tetelman, and Ryan Speedo Green.
— Jonathan Blumhofer
Takács Quartet
July 6 at 7:30 p.m.
At Shalin Liu Perfomance Center 37 Main Street, Rockport, MA
On the program: Mozart's String Quartet, K. 465; Bartok's String Quartet, No. 4; Beethoven's String Quartet, Op.59, No. 3.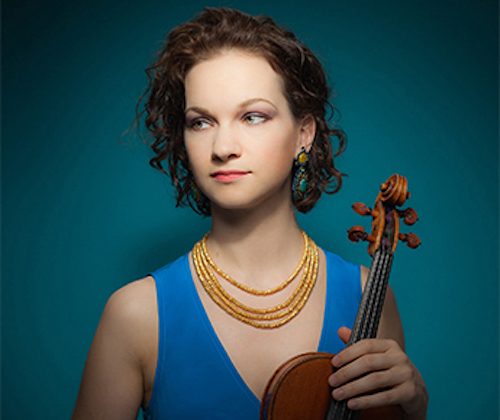 All J. S. Bach Program
July 10 at 8 p.m.
At Tanglewood/Seiji Ozawa Hall, 297 West Street, Lenox, MA
Violinist Hilary Hahn performs a solo all-Bach program including Sonatas No. 2 in A minor and No. 3 in C, and the Partita No. 3 in E.
Artists in Residence Concert
July 13 at 7 p.m.
At Jordan Hall/New England Conservatory, 30 Gainsborough Street, Boston, MA
Morningside Music Bridge & New England Conservatory present a program that includes Schubert String Trio D.471, John Adams Road Movies, Leonard Bernstein Westside Story for two pianos, and Korngold Suite for 2 violins, cello and piano.
Pianist Richard Goode
July 13 at 8 p.m.
At Shalin Liu Perfomance Center, 37 Main Street, Rockport, MA
On the program: Haydn's Sonata in A major, Hob XVI: 26, L 41 and Sonata in D major, Hob. XVI: 24, L 39; Mozart's
Rondo in A minor, K. 511; Beethoven's Sonata No. 28 in A major, Op. 101; Janacek's In The Mist; Debussy's 6 Preludes from Books I and II.
— Susan Miron
---
Author Events
Grown Up Book Fair: Summer Reading 2019
June 30 from 2-6 p.m.
Aeronaut Brewing, 14 Tyler St, Somerville MA
"Remember getting the book fair flyers at school? Seeing if the next book in your favorite series was coming out, comparing lists with your friends, checking off the books you want, and planning how you'll totally convince your parents that yes, in fact, you definitely need all those books because don't they want you to get into a good college or whatever? And then the thrill when the books arrive and you see a pencil set you absolutely need and stickers for your trapper keeper and one of those friendship necklaces? Think you would never get to experience that rush again? Join us on Sunday, June 30th from 2-6PM at Aeronaut Brewing for our Summer Reading Grown Up Book Fair. The Grown Up Book Fair will have everything you love about school book fairs (including the pencil sets) plus beer! We'll have light reads for "Summer Vacation," nonfiction books for "Summer School," artistic and literary books if you're planning on a "Summer Stretch," and, of course, romance books for "Summer Love." All books and gift items (pins! the aforementioned pencil sets!) specifically selected for the fair by your PSB libromancers. Orders are due by June 3."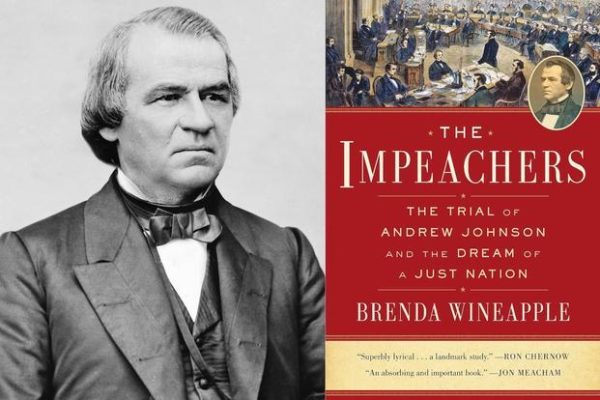 Brenda Wineapple
The Impeachers: The Trial of Andrew Johnson and the Dream of a Just Nation
July 9 at 7 p.m.
Harvard Book Store, Cambridge MA
Free
"When Abraham Lincoln was assassinated and Vice-President Andrew Johnson became "the Accidental President," it was a dangerous time in America. Congress was divided over how the Union should be reunited: when and how the secessionist South should regain full status, whether former Confederates should be punished, and when and whether black men should be given the vote. Devastated by war and resorting to violence, many white Southerners hoped to restore a pre–Civil War society, if without slavery, and the pugnacious Andrew Johnson seemed to share their goals. With profound insights and making use of extensive research, Brenda Wineapple dramatically evokes this pivotal period in American history, when the country was rocked by the first-ever impeachment of a sitting American president."
Adrian McKinty
The Chain
July 10 at 7 p.m.
Porter Square Books, Cambridge MA
Free
"Imagine that you've just dropped your child at the bus stop. A panicked stranger calls your phone to tell you that your child has been kidnapped. The stranger then explains that their child has also been kidnapped, but by a completely different stranger. The only way to get your child back is to kidnap another child. Your child will be released only when the next victim's parents kidnap yet another child. And most important, the stranger explains: If you don't kidnap a child, or if the next parents don't kidnap a child, your child will be murdered. You are now part of The Chain."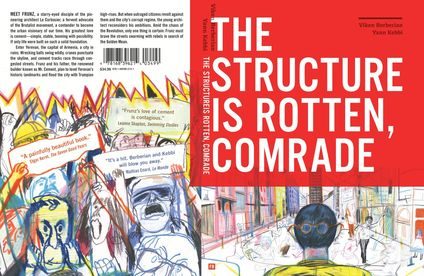 Viken Berberian
The Structure is Rotten, Comrade
July 12 at 7 p.m.
Harvard Bookstore, Cambridge MA
Free
"Enter Yerevan, the capital of Armenia—a city in ruins. Wrecking balls swing wildly and cement trucks race through congested streets. Aspiring architect Frunz and his father, the renowned builder known as Mr. Cement, plan to level Yerevan's historic landmarks and flood the city with Trumpian high-rises. But this plan outrages the citizens of Yerevan, who rise up in Revolution. Amid the ensuing chaos, only one thing is certain: Frunz must brave the streets swarming with rebels in search of the Golden Mean. Written by Viken Berberian with his signature originality and verve and drawn with audacious compositions, delirious colors, and a kinetic expressionistic technique by the acclaimed painter and illustrator Yann Kebbi, The Structure is Rotten, Comrade is a formally innovative and politically resonant work, by turns prescient, punchy, cautionary, and fearless."
Lia Purpura
All the Fierce Tethers
July 15 at 7 p.m.
Brookline Booksmith, Coolidge Corner MA
Free
"Readers familiar with Lia Purpura's highly praised essay collections  — Increase, On Looking, and Rough Likeness — will know she's a master of observation, a writer obsessed with the interplay between humans and the things they see. The subject matter of All the Fierce Tethers is wonderfully varied, both low (muskrats, slugs, a stained quilt in a motel room) and lofty (shadows, prayer, the idea of beauty)."
— Matt Hanson
---
Rock, Pop, and Folk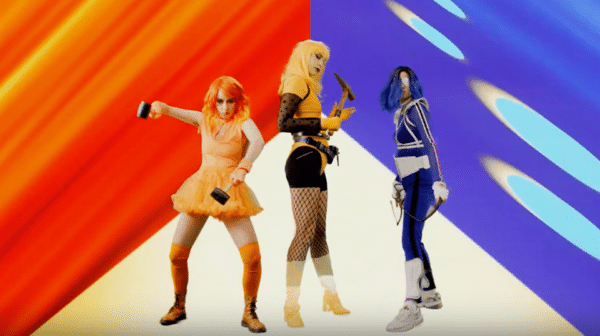 Potty Mouth with Colleen Green
July 5 (doors at 10, show at 10:30)
Great Scott, Allston, MA
Potty Mouth is a female punk/riot grrrl-inspired trio that formed in Northampton, MA in 2011 and is now based in LA. Their new album SNAFU is the follow-up to their 2013 debut, Hell Bent, and includes a song called "Massachusetts." The band will play one of the two home state gigs on its current trek at Great Scott on the day after the 4th. Dunstable, MA native-turned Angeleno (by way of Oakland) Colleen Green will open with a set of her self-described "stoner pop."
Velvet Crush with Sleepyhead, Hilken Mancini & Chris Colbourn, and DJ Ty Jesso
July 6 (show at 8)
ONCE Lounge, Somerville, MA
It has been five years since the Matthew Sweet/Tommy Keene concert (click for Brett Milano's Arts Fuse review) at which the three members of Velvet Crush last appeared onstage together, and it had been even longer since the last time before that. Now, Paul Chastain, Jeffrey Underhill, and Ric Menck have reunited for one show at ONCE and a couple in Providence, where they formed in 1989.
Aimee Mann with Jonathan Coulton
July 12 (doors at 7, show at 8)
The Cabot, Beverly, MA
One of the many privileges of living on the North Shore is being able to see artists like Aimee Mann without having to drive into Boston, pay for parking, or plan your trip home around the commuter rail's last few trains. On July 12, Mann — who has probably played every size-appropriate venue in town given her history with Boston — will perform at Beverly's Cabot Theatre for the first time. Although it is not unusual for her new releases to be somewhat far between, the fact that it has been two years since Mental Illness (which includes the beautiful Goose Snow Cone) opens up the possibility that she will road-test some new material. Jonathan "JoCo" Coulton has opened for Mann in the past and is doing so again on her current East Coast tour. This time, he'll be armed with his new album of '70s soft-rock covers, Some Guys.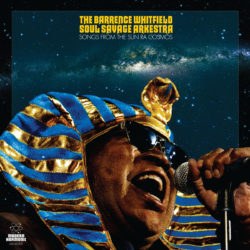 Barrence Whitfield
July 13 (doors at 7, show at 8)
9 Wallis, Beverly, MA
Barrence Whitfield has been exceedingly prolific since reuniting with The Savages in 2011. Last year's Soul Flowers of Titan was their fourth release together since then, and Whitfield has a new album out called Songs From the Sun Ra Cosmos (credited to The Barrence Whitfield Soul Savage Arkestra). As long as he keeps playing, I'll keep plugging him, and the fact that he lives and frequently performs in the town next to the one that I live in gives me many opportunities to do so. Like I said, North Shore residency has its privileges.
Belle & Sebastian with Ex Hex
July 13 (doors at 7, show at 8)
House of Blues, Boston, MA
I am sure that I not the only longtime (read: old) Belle & Sebastian fan who is slightly less keen on seeing a show that might favor the Scottish twee collective's 2010-2018 material at even the ever-so-slight expense of 1996-2006 stuff. However, whatever hesitation that I may have had was easily neutralized by the somewhat unlikely pairing with the power pop/classic rock-inspired trio Ex Hex. This date at HOB serves as the Mary Timony-led band's Boston-area stop in support of its long-awaited sophomore album, It's Real, which came out in March.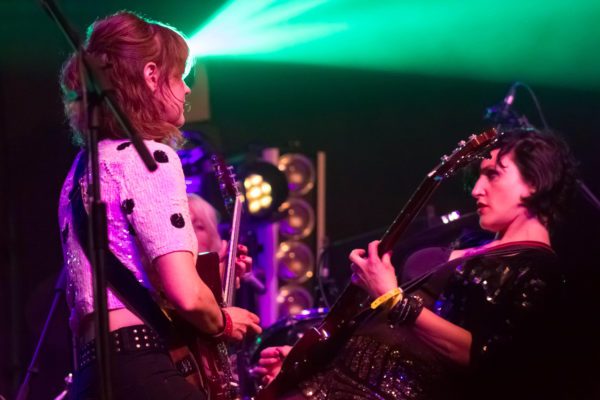 — Blake Maddux
---