By Peg Aloi
On an elemental level, Stanley Donen's films epitomize what we think of when we think of the best of Hollywood cinema.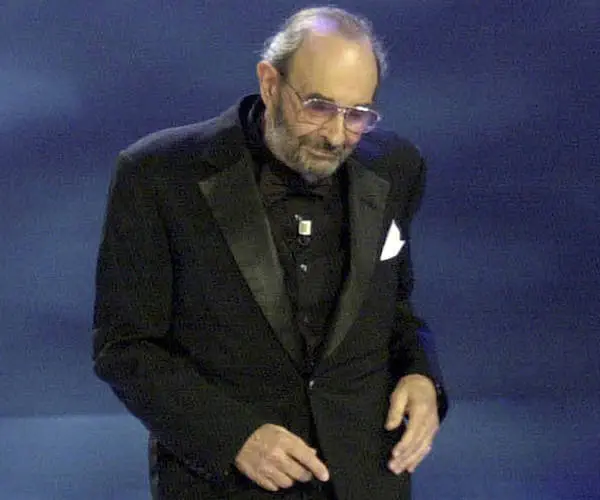 The passing of Stanley Donen, dancer, actor, and director, marks the end of an era. The movers and shakers of the Golden Age of Hollywood, the era of ambitious, grandiose musicals and dramatic epics, are dying off. Donen was among the oldest still living, before his death at age 96.
I was a fan of Stanley Donen when I was a child, although I didn't really know who he was. The first really grown up movie I saw on television, the one that made me realize that movies could be complex, that films could make us think both about characters and their stories but also about actors and their performances, was Donen's Charade. It was a favorite of my mother's and she would always watch it when it came on television. Starring Cary Grant and Audrey Hepburn, this 1963 romantic crime thriller, about a woman whose wealthy husband is murdered and makes her a target for thieves, has become one of Hollywood's most loved films of an iconic cinematic decade. Hepburn falls for the dashing Grant, who may not be as trustworthy as she'd like him to be. The understated but still crackling sexual chemistry between them astonished me, even if I, at the tender age of preteen, didn't quite understand it. "You know what's wrong with you?" Hepburn asks Grant, after a somewhat frustrating tete a tete. "No, what?" he asks, expecting a mild rebuke perhaps. She narrows her eyes, leans forward slightly and smiles sultrily. "NOTHING," she says slowly, warmly. And who could disagree with her? I feel also compelled to say here that my father really wanted to name me Audrey; if I had been born in December of 1963 (when Charade was released), instead of October, I think that may well have happened.
It was a stroke of genius to cast Grant in this role, a man who'd been a sex symbol his entire career, at a time he was graying at the temples and showing a few wrinkles. The role allowed him to be amusing about the "too old for this kind of thing" charge. It was an homage to Grant's career;  a love letter to an actor at the apex of his charm. Hepburn was also at a high point in her career, having starred in Roman Holiday, Sabrina, Funny Face, and Breakfast at Tiffany's in the previous decade. After directing Hepburn in several films (including Two for the Road in 1967), Donen was asked by a reporter, how did one keep from falling in love with the actress while directing her in a film? Donen's simple answer: "You don't."
Donen's early years were consumed with his desire to be a tap dancer and actor, inspired by Fred Astaire. He later moved into directing, eventually working with Astaire and Hepburn on Funny Face in 1957. But, before that, his collaborative films (co-directed with Gene Kelly) generated Hollywood gold, starting with Donen's first directorial effort, On the Town in 1949, an ebullient musical starring Kelly, Frank Sinatra, and Betty Garrett. The two later collaborated on the huge hit Singin' in the Rain (1952), perhaps their most significant work. Donen also co-directed musicals with George Abbott: 1957's The Pajama Game (starring Doris Day and John Raitt), and Damn Yankees (starring Tab Hunter and Gwen Verdon) in 1958. Charade marks Donen's most impressive solo-directed work, and after that he tended to direct on his own. In 1967 he made what are two of his finest non-musical films: Two for the Road (starring Audrey Hepburn and Albert Finney) and Bedazzled (starring Dudley Moore and Peter Cook).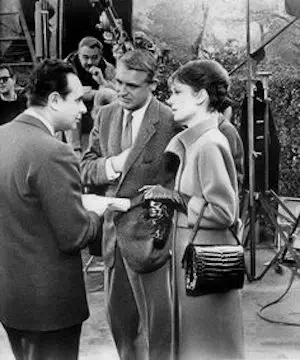 On an elemental level, Stanley Donen's films epitomize what we think of when we think of the best of Hollywood cinema. His work embraces many genres: comedy, drama, western, musical, and thriller. He worked with some of Tinseltown's best and brightest performers, writers, and, of course, choreographers. Stories like On the Town and The Pajama Game take familiar and potentially serious situations from American history (the return of GIs from overseas to New York City, low paid factory workers struggling for better working conditions) and infuse them with infectious interludes of song and dance. Singin' in the Rain, in addition to being a comedy and a romance, is also quite literally the story of Hollywood and the birth of talkies. Using music and dance to communicate the cultural significance of that innovation is a stroke of genius — the result is one of the best loved movies of all time. The archetypal trope of an obscure person being discovered and and made into a star is another charming aspect of the story. The same trope is used in Funny Face. In these films the idea of performance (as a dream of fame, and as a challenge to find work) is surrounded by an effervescent energy and optimism.
Donen's death during Oscar week is ironic. He received an honorary Oscar for Lifetime Achievement in 1996, and tap danced during his charming acceptance speech. One would have expected this year's Academy Awards ceremony to honor him with a special segment, given his undeniable status as a demi-god of Hollywood's Golden Age. And yet, during the yearly montage tribute to the industry figures who have died in the previous year, Donen was not even acknowledged. (Nor was longtime luminary Carol Channing, prolific avant-garde filmmaker Jonas Mekas, as well as Dick Miller, Ricky Jay, Kaye Ballard, and a surprising number of others)
It is rather sad: a director whose work includes indelible classics that express the essence of Tinsel Town glamour and glory is completely overlooked during the industry's most high-profile awards event. But film lovers angered by the omission are content to remember Donen's wonderful films, and urging others to do so as well. Absurdly, some major streaming services don't have any of Donen's films available. But quite a few of them are available on iTunes, Vudu, and YouTube. Let's hope when the Criterion Channel debuts it will pick some of these movies as well. And keep an eye on your local cinema for programs paying tribute to Donen; maybe in 35mm if you're very lucky (Bostonians certainly are blessed in this regard, with several venues showcasing 35mm films). For myself, I'm planning to obtain as many of Donen's films on DVD as I can. I'm beginning to think that relying on streaming giants to maintain a respectable backlist of classics is a risky gambit — alarming echoes of Audrey Hepburn trusting that handsome, charming, but duplicitous, Cary Grant in Charade.
---
Peg Aloi is a former film critic for The Boston Phoenix. She taught film and TV studies for ten years at Emerson College. Her reviews also appear regularly online for The Orlando Weekly, Crooked Marquee, and Diabolique. Her long-running media blog "The Witching Hour" can be found at at themediawitch.com.