Christopher Hollyday's Telepathy is a keeper, Chris Pasin's Ornettiquette is an excellent outing, Jake Ehrenreich's A Treasury of Jewish Christmas Songs is uneven, and for some long winter nights Abigail Rockwell's Autumn Noir might be just the ticket.
By Steve Provizer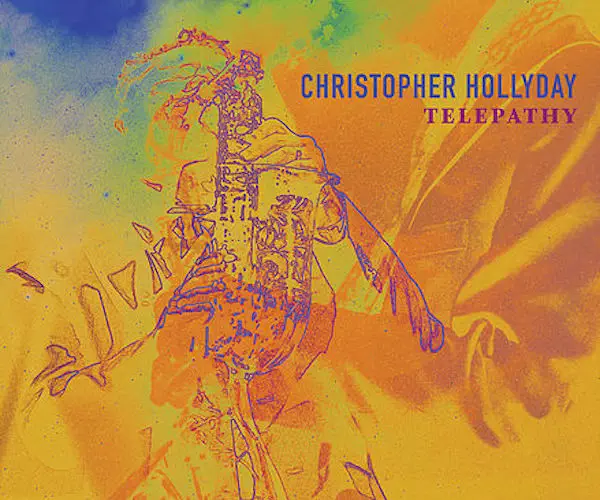 Christopher Hollyday, Telepathy
Alto saxophonist Christopher Hollyday was a wunderkind from the Boston area back in the '80s. He showed he had the jazz gene in his early teens; he often performed at jazz sessions around town, more than holding his own against his elders. On this release, Telepathy, we hear all the technical expertise of his younger days, with a layer of maturity added.
Hollyday is joined by Gilbert Castellanos on trumpet, Joshua White on piano, Rob Thorsen, bass and Tyler Kreutel on drums. All are adept players and excellent soloists. Apart from Hollyday, trumpeter Castellanos is especially impressive. The repertoire includes a few standards: "Everything Happens," "Autumn in New York," and "I've Got The World on a String" and some lesser-played tunes: Bud Powell's "Hallucinations," "One of Another Kind" by Freddie Hubbard, and "Segment" by Charlie Parker. This gives the group a chance to romp through bop changes, take on modal tunes, and serve up one ballad.
The rhythm section is solid throughout and the horn lines are tight. Hollyday's most obvious influence is Phil Woods. Exceptional soloing moments include Hollyday's playing on the up tempo tunes and the ballad "Autumn in New York." Thorsen supplies a fine bass solo on "Autumn," Castellanos on "One of Another Kind" and "World on a String." There are some rearrangements of tunes — "Everything Happens" taken at a faster-than-usual tempo and its melody is broken up. But, all in all, the tunes are treated with mainstream care. There's nothing cutting edge here — just expert and creative playing. Telepathy is a keeper.
---
Chris Pasin, Ornettiquette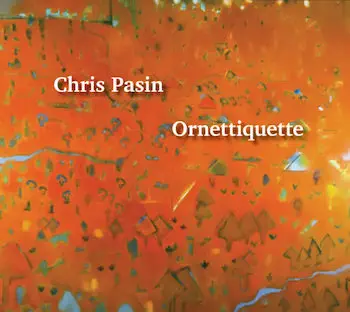 It's one thing to play an Ornette Coleman tune or two. The trick for pulling off an entire tribute album is to do more than pay homage — but add an imaginative personal stamp to the songs. It takes, first of all, a complete assimilation of the music — the more assimilation, the less imitation. Trumpeter Passin passes this test. His original compositions conform to the Coleman canon, as does what he plays of the saxophonist's works. Yet his trumpet sounds nothing like Ornette's long-time collaborator Don Cherry. I would extend that quality of assimilation to the other players on the session: bassist Michael Bisio, drummer Harvey Sorgen, vibes and piano player Karl Berger and vocalist Ingrid Sertso, both of whom have collaborated with Coleman. Alto player Adam Siegel has, in some ways, the toughest job. It's hard to dissociate the sound of Coleman's sax from his musical vision, but Siegel does an estimable job. He has both "inside" and "outside" command — a full vocabulary — to express his musical thoughts.
Tenor sax player Albert Ayler is also an influential presence on this recording. Vocalist Sertso has written appropriate lyrics, which serves as an introduction to the march-like melody of Ayler's "Ghosts." I will say that's it's an adjustment to hear Berger's vibes, which introduce a softer quality than one has previously associated with this tune. During Pasin's solo the group approaches "Ghosts" as more of a Coleman tune than a high-energy Ayler stomp, but Siegel's sax enters on a more insistent note and Seriso starts a wordless vocal and the energy rises. The ending is a kind of cross between Coleman and Ayler, and it makes sense.
Ornette's well-known composition "When Will the Blues Leave"  is transformed into a series of sections that alternate voice and instrumental solos. I'm not overly enamored of Seriso's lyrics, but the solos are excellent. Another often performed Coleman tune, "Lonely Woman," follows, again with an extensive vocal. Sertso's voice is wispy and whispery. Coleman's music, even when it's quieter, is no less declamatory, at least to my ears; I'm not crazy about the diffident quality Seriso brings into this context.
Overall, an excellent outing.
---
Jake Ehrenreich, A Treasury of Jewish Christmas Songs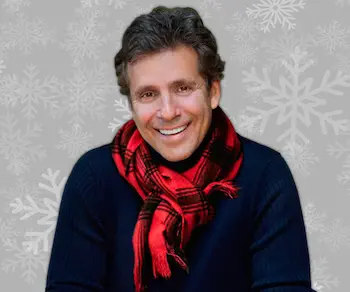 Ok, why not, it's that time of the year. It's a not very well-kept cultural secret that many of the songs written for and about Christmas and the season were written by Jewish composers and lyricists. Drawing on these tunes  for a concept album is challenging: it can be jarring to hear "Rudolph the Red-Rosed Reindeer" performed in a jazz, "adult" context. Sometimes these tunes work when given a sophisticated treatment and sometimes they don't.
Ehrenreich has a pleasant voice, with a range and timbre similar to Tony Bennett's, albeit with less power in reserve. His group is composed of pros — Roger Kellaway on piano, Bruce Forman, guitar, Dan Lutz, bass, Kevin Winard on percussion. Kellaway is a good player; he uses a sparse approach on this disc and his solos are kept short.
"Holly Jolly Christmas" as a swing tune is ok, until, for some reason, it is taken into a corny two-beat feel. "Christmas Waltz" works pretty well as a jazz waltz. "Rudolph the Red-Nosed Reindeer" is taken as a Bossa Nova. I think if the lyrics were in Portuguese  — meaning I didn't understand them — this approach would be more convincing. They're lyrics for kids, however, and, well, in English…
"Winter Wonderland" works better because it is taken in a medium swing and the lyrics are seasonal, romantic, and unrelated to Christmas. Taking the tune out with a walking bass as the lyrics refer to "walking" is an effective choice.
To me, "Christmas Time is Here" (from A Charlie Brown Christmas) is a convincing seasonal song, deeply nostalgic and, even though Christmas is oft mentioned, succeeds given a jazz tinge. Composer Guaraldi was a decent jazz pianist — he wasn't Jewish but lyricist Lee Mendelson was.
It's nice to hear the verse to Irving Berlin's "White Christmas," which specifically alludes to Christmas in Beverly Hills, CA. The Bossa Nova approach is a little ill-fitting here, but it is pleasant when applied to "I'll Be Home For Christmas."
My reaction to A Treasury of Jewish Christmas Songs was consistent throughout. If the lyrics were written for kids and pondered Santa's moral evaluation of our moral fitness to receive a gift, the tune is too childish for jazz treatment. When the material is romantic, sentimental, and wistful about the past (and not tied too deeply to Christmas), the album comes off pretty well.
---
Abigail Rockwell, Autumn Noir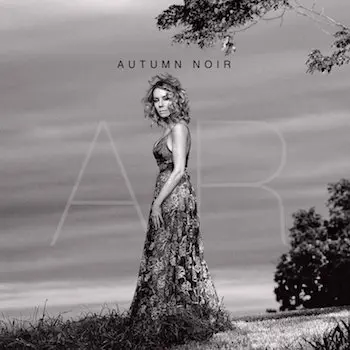 Judging by the number of releases sent to me by singers I'd never heard of before, there is a considerable number of new vocalists, especially females, springing up across America. I find that many of these singers are, at the very least, good, but too often they aren't particularly distinctive. Such is not the case with Abigail Rockwell. First of all, her voice is unusually rich, comparable in timbre to that of Morgana King. Secondly, she writes very interesting material, including four song collaborations on Autumn Noir. Third, simply put, she is very musical. That is, she understands that, song-by-song, one size does not fit all.
Rockwell is joined here by Quinn Johnson on keyboards, Kevin Winard on drums and percussion, and Robert Mitchum playing bass, along with a cast of supporting musicians that includes Harry Allen, Jim Hynes, Mauro Refosco and Davi Vieira, Bernd Schoenhart, David Mann, Bob Mann and Bill Brendle. Fine players, all.
Rockwell's voice is, at core, sultry and can be reasonably associated with the words "autumn" and "noir." The disc's songs don't fall neatly into either category. There are some standards — "So In Love," "Almost Blue," paired (seamlessly) with "The Thrill is Gone," "Am I Blue"(taken in light Latin tempo) and I Wish You Love." The arrangements of these tunes are what one might expect. "Miss Brown to You," however, is taken in a strolling tempo, bluesy, almost funky. There are some notable sax solos by Allen and on keyboards by Johnson, but they are kept fairly short and the tunes are structured so that Rockwell carries the musical load.
"Libertango" was written by Astor Piazzolla, here with lyrics supplied by Rockwell. Bill Brendle does a nice job on accordion, generating the requisite steamy atmosphere. "Voodoo Swing" is another bit of exotica; with percussion provided by Mauro Refosco and Davi Vieira, it sounds like a song Rita Hayworth might have sung in the film Gilda. "Lane Closed," music by Bernard Herrmann with Rockwell's lyrics, is written in a specifically cinematic noir style — the line "neon shadows," for example, along with a muted trumpet by Jim Hynes. "I Wish You Well," taken here as a ballad with a nice Hynes extended fluegelhorn intro, is, although well performed, not a song with a lot of artistic upside — from my point of view.
Putting together a thematic album of this kind requires a fine balance. You want the songs to fit under the conceptual umbrella, but too many downbeat and introspective turns can overdo the melancholy mood. Perhaps tipping things a bit by including more upbeat tunes might make for a smarter strategy. Then again, on some of those long winter nights, a full dose of autumnal noir might be just the ticket.
---
Steve Provizer is a brass player and bandleader who has been blogging about jazz for 15 years and written about the music for many publications.