Take a break from the summer heat to catch up on the best documentaries streaming on digital platforms.
By Neil Giordano
The column offers a hearty welcome to Kanopy and Fandor. Kanopy is a pioneer in-streaming platform for libraries and educational institutions: it is now available at home using your library card. Cambridge, Brookline, and Newton are among the local metro-Boston public libraries that subscribe; some area academic libraries also have subscriptions. Check the website to see if your library card qualifies. Fandor, a pay-subscription platform, proffers a library of over 6,000 titles, mostly non-mainstream, indie, foreign-language, and esoteric films, including hundreds of documentaries new and old.
New films: streaming-only and/or in limited theatrical release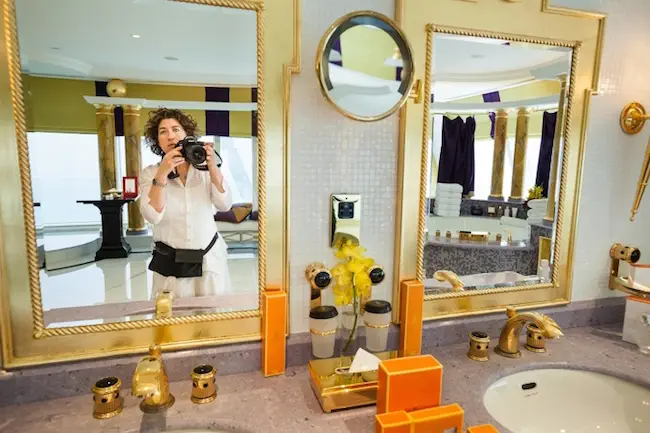 Generation Wealth (2018) is an  Amazon Original. Photographer and filmmaker Lauren Greenfield looks back at 25 years of her work as a visual artist in this part-retrospective, part-introspective documentary, revisiting past subjects, examining their views on wealth, status, and excess. Conspicuous consumption is the movie's most cogent target. Greenfield also looks inward, at her own family and professional life. She wonders if — regarding herself and Americans at large — we ever truly realize our dreams. And just how much prosperity means we are prosperous? Her interviews cover a wide range of responses, focusing on people whose aspirations for status and fame have led them to extremes. Fans of Greenfield's early photographic work will find enjoyable surprises here; she re-interviews past subjects in wholly new contexts. The subjects of her films, including David and Jackie Siegel from her most prominent work, The Queen of Versailles, make cameo appearances. A bonus: The Queen of Versailles (2012) is also currently streaming on Netflix and Hulu.
The Pain of Others (2018) Filmmaker Penny Lane deconstructs the documentary form to take on questions of truth and authority in this arresting new study of contemporary disease, internet culture, and social psychology. The film consists of an artful assembly of self-made videos posted on YouTube by people who suffer from Morgellons disease, a controversial, self-diagnosed condition in which the victims suffer from skin lesions and the belief that parasites have infected them. Doctors have concluded that it is not a legitimate disease, but a form of hypochondria. The videos document their subjects' convincing suffering, though they never slide into confessional or performative melodrama. It turns out that the audiences for these videos are mostly made up of the victims of the 'disease.' They form a sealed community of validation, a self-reinforced feedback loop that creates a version of truth for a cult of suffering. Fandor
Also available on Fandor is Lane's Our Nixon (2013), whose structure is similar to The Pain of Others. The director brilliantly edits together home movies made by White House aides, creating a mischievously unflattering portrait of the Nixon era. Ironically, former Nixon speechwriter Ben Stein protested that the movie was "false" in an op-ed — ignoring the fact that the movie is simply an assembly of amateur and news footage.
Lane's NUTS! (2016) is another movie that questions the nature of truth and the documentary genre itself, and is available on Amazon (free to Prime members).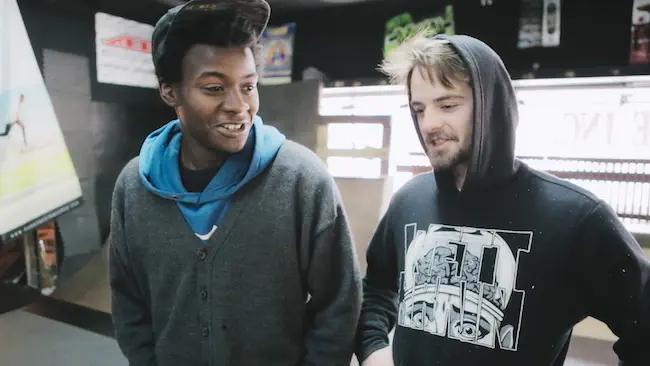 Minding the Gap (2018) Rarely does a documentary begin with such an unassuming premise and then venture into dimensions that are both unexpected and invaluable. Newcomer Bing Liu began training his camera on his skateboarding buddies years ago in their native Rockford, Illinois. The director watched as a beautiful and devastating story about friendship emerged over time, a revealing study in masculinity and how it nurtures a cycle of violence. Temperamental Zack confronts what it means to be an adult — and a parent — amid a stormy relationship with his girlfriend and their young daughter. Happy-go-lucky Keire goes with life's flow, repressing how he was shaped by an abusive father. Finally, the filmmaker's own story comes into focus in the latter sections, through interviews with his mother, rounding out a heart-rending series of family portraits. The tonal shifts in this film are authentically striking, from joy and exhilaration to despondency and regret.
Minding the Gap has generated considerable buzz on the festival circuit over the past year, garnering a pile of awards, including a Special Jury Award at Sundance and the Audience Award at the Full Frame Documentary Film Festival. Scheduled for a limited theatrical release in August, Hulu has thankfully scooped it up for the streaming market. Available August 17
Bombshell (2017) Film legend Hedy Lamarr lived quite a life off-screen, a fascinating story that is thoroughly covered in this new documentary. Born in Austria to Jewish parents, the actress fled an unhappy marriage (to a Nazi-trading businessman in her native country), eventually landing in Hollywood. Her relatively successful film career overshadowed her efforts to fight the Nazis by co-inventing a transmitting technology that would ultimately be used to sink German U-boats (her prophetic idea is made use of today, as a version of Bluetooth encryption). Well-paced, and featuring rare archival footage, the story proves that a woman known only for her beauty and celebrity should be remembered for so much more. Bombshell can  be found on Netflix.
All the Queen's Horses (2017) A little gem about a small town municipal comptroller in Dixon, Illinois who embezzled more than $53 million to support a lavish lifestyle that revolved around competitive horse-showing. The film's no-frills, matter-of-fact tone underlines the depressing ordinariness of greed and corruption, here and elsewhere. A cautionary tale about dissolution — don't be too surprised if your friendly next-door neighbor turns out to be a lifelong thief. Netflix
Recent gems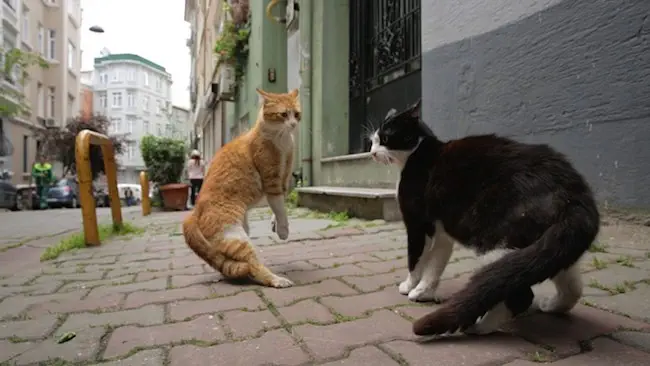 Kedi (2017) If you're someone who can't get enough cat videos, try this feature-length award-winner about the stray felines of Istanbul, Turkey. Beautifully filmed, we get to know a variety of cats and their individual personalities and territories, while taking in the cultural and social history of this ancient city. Kanopy
Kate Plays Christine (2016) A documentary that subverts the genre. Filmmaker Robert Greene cast actress Katie Lyn Shell to prepare for a dramatic role as Florida newscaster Christine Chubbuck — who in 1974 killed herself live on air — though the alleged docudrama was never slated to be produced (this is similar in structure and premise to 2017's Casting JonBenet). Shell's all-consuming preparations reveal new mysteries about Chubbuck's life and death, while also toying with our notions of truth and objectivity. On Kanopy and Fandor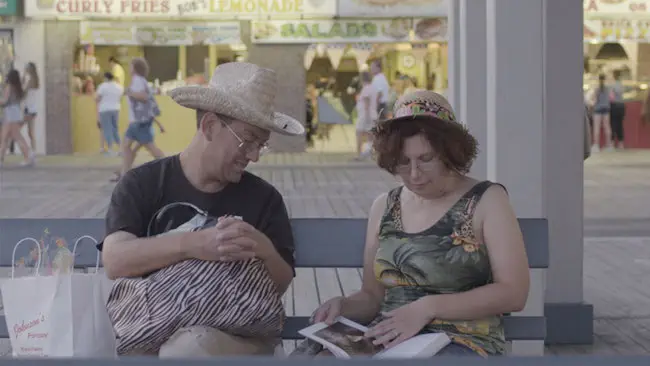 Dina (2017) Billed as a "real life romantic comedy" the titular Dina Buno lives what appears to be a normal existence in the Philadelphia suburbs. Like a heroine in any rom-com or Jane Austen novel, she aspires to marriage before too much time has passed by. The difference is that Dina is autistic. And, although she lives a solidly independent life in the larger, mostly neuronormative world around her, she's not sure how to pursue true romance. Endearingly honest and achingly personal, the film traces Dina's desire to marry her boyfriend Ted. The couple are assisted in its quest by a zany group of friends and family. Filmed with a pastel color palette and plenty of stylized framing, the movie has the look of a character-driven narrative rather than a documentary. Dina and Ted's romance is "scripted" via a series of straightforward, formal conversations in which they explore their thoughts about intimacy; both are filled with kindness and affection for the other. A distinctive  film, both in terms of its style and content. Kanopy and Hulu
Documentary classics
The Films of Frederick Wiseman Although the collection doesn't include last year's Ex Libris yet, Kanopy brings a chunk of the work of master documentarian Wiseman into the digital age. Take in Wiseman's groundbreaking Titicut Follies (1967), which is about the sad conditions at the Bridgewater, MA. state prison for the criminally insane, banned from screening until the '90s because of privacy reasons. Or take a journey through American social history of the past 50 years: High School (1968), Law & Order (1969), Welfare (1975), and Public Housing (1997). The latter are shining exemplars of Wiseman's observational style — patient viewers are invited to come up with their point of view while discerning the director's own subtle perspective. Cold War-era Missile (1987) is a rare "short" by Wiseman's standards (under 2 hours) in which we watch nuclear missile launch teams learn how to blow up the world, interspersed with classroom sessions and friendly barbeques among the Air Force officers. Wiseman's modern-day masterworks At Berkeley (2013) and In Jackson Heights (2015) round out the offerings. Kanopy
56 Up (2012) If there ever were a binge-worthy series, Michael Apted's "Up" saga is it. This may be  the most revealing (and astonishing) longitudinal documentary ever made. Unfortunately, 56 Up is the only film in the series available digitally at present, but it is worth seeing now because Apted has 63 Up slated for release in 2019. Following a group of young English schoolchildren since age 7, Apted has continued the saga every 7 years since 1964, when Seven Up premiered. The series examines the English class system and, more universally, the questions of nature versus nurture: are we destined to carry with us the social and genetic legacy of our seven-year-old selves? As time flies, Apted's interviews continue to surprise and entice  — the goal is to use film (and time) to understand the human condition in new ways. Kanopy
Brother's Keeper (1992) The four Ward brothers lived a hermetic life in a small town in rural upstate New York; they are functionally illiterate, surviving in a ramshackle farmhouse with no indoor plumbing, working land that had been in their family for generations. One brother is murdered mysteriously in his bed; another brother is indicted for the crime. The death sets off a media frenzy that exposes a radical schism: the rural townspeople defend the brothers; outsiders paint the brothers as morally compromised rubes, unworthy of sympathy. Filmmaking team Joe Berlinger and Bruce Sinofsky take a restrained, observational approach that encourages viewers to examine the biases in action on all sides (including where the filmmakers are coming from, if you look closely enough). Yet the suspense and tension is as taut here as in any narrative thriller. Netflix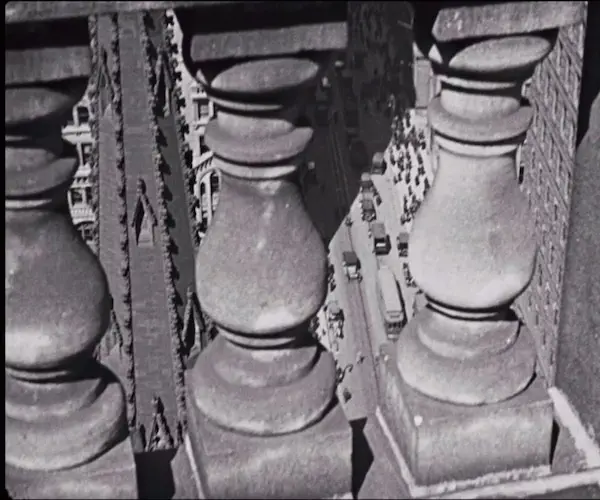 Manhatta (1921) Nominally inspired by Walt Whitman's poem "Mannahatta" ("Now I see what there is in a name, a word, liquid, sane, unruly/musical, self-sufficient …"), this pioneering short film from still photographers Paul Strand and Charles Sheeler is subtitled "A Study of Modern Babylon-on-the-Hudson." Beautifully structured, this montage of clips is less about people than an inspirational urban location, offering a mostly wondrous portrait of the new skyscraper-ridden metropolis. Still, a few shots here and there hint toward the more ominous vision of gargantuanism in Fritz Lang's  Metropolis a few years hence. With a stirring, period-faithful modernist score by silent film composer Donald Stosen. FilmStruck
Recent award winners and nominees
What Happened Miss Simone? (2015) This documentary about the life and times of Nina Simone, soul singer and political militant, looks admiringly and critically at her stormy personal life as well as her prolific musical legacy. The woman's battles with personal challenges and domestic violence is overlaid with the tumultuous political revolutions of the '60s and '70s. Music serves as both a cudgel  — and a palliative  — for her damaged soul. Netflix
O.J.: Made in America (2016) Watch Part One of this 8-hour saga and you'll quickly become entranced. Originally made for ESPN, this is less a sports documentary than a social history of contemporary America, told through the story of O.J. Simpson's life and the racial climate of Los Angeles in the '70s–'90s. Harrowing and surprising, the series not only revisits the "trial of the century," but also examines Simpson as an exemplar of success complicated by racial and class issues in American society that lingered in the wake of the mid-'90s. A footnote: Its win for Best Documentary at the 2017 Oscars generated new rules regarding the length of nominated documentaries. Hulu
I Am Not Your Negro (2016) Part memoir, part historical/social document, part intellectual treatise, this Oscar nominee admirably draws on author James Baldwin's boundless intelligence, talent with language, and cerebral charisma. The focus is on examining the legacy of racism in America through the lens of Baldwin's life, prose, and his close friendships with Malcolm X, Martin Luther King Jr., and Medgar Evers. Based on Baldwin's manuscript Remember This House, which was unfinished at his death in 1987. Kanopy and Amazon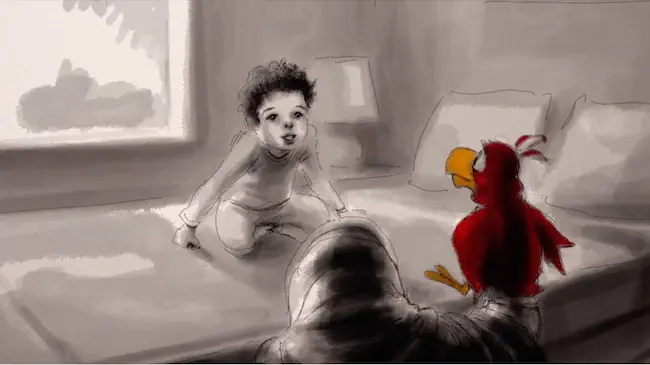 Life, Animated (2016) The fascinating story of Owen Suskind, an autistic young man who barely spoke a word as a child but eventually learned (with help from his father, writer Ron Suskind) how to interact with his family by reenacting favorite scenes from Disney animated movies. Using original animations and well as live-action footage, director Roger Ross Williams lets the protagonist guide us through his challenging journey to independent living. Williams received a nomination for Best Documentary for this film; he had won Best Documentary Short in 2010 for Music By Prudence (streaming unavailable), which looks at disabled Zimbabwean music star Prudence Mabhena. Kanopy and Amazon
Gleason (2016) When NFL player Steve Gleason was diagnosed with ALS in 2011, he decided to team up with a documentary filmmaker and chronicle the stages of his degenerative disease. When he later found out he was going to be a father, the filming took on a more personal tone, with Gleason speaking directly to his future son through the lens, since he knew he might not ever be able to speak to him in person. Assembled almost entirely of handheld footage, the film traces an athlete's triumphs cut short by physical deterioration. Still, it's more memorable as the story of a family bearing the unbearable — tinged with equal parts joy and sadness. Amazon
Jane (2017) A biopic about primatologist Jane Goodall, detailing her rise from young non-scientist to becoming one of the great researchers of the world. Director Brett Morgen (The Kid Stays in the Picture) has come up with a taut chronology of Goodall's triumphs and discoveries, blending footage from various eras of his subject's life as well as excerpts from Goodall's own (unsettlingly) complete notebooks. Hulu
Faces Places (Visages Villages) (2017) The English translation of the title almost (but not quite) captures the playful artistry at work here. Legendary French New Wave director Agnes Varda, who recently turned 90, teams up with a younger collaborator, French pop artist JR, to tour the French countryside in search of inspiration. At one level, this Oscar-nominated film (Varda's only career nomination) succeeds in giving us a fascinating look at a charming new art form: JR produces wonderful, larger-than-life murals of the people they encounter. But viewers also receive an ethnographic and cultural history of rural and industrial France, and that is no small achievement in itself. Kanopy and Netflix
Quick takes
Gimme Danger (2016) Director Jim Jarmusch takes on the singular legacy of Iggy Pop and the Stooges. Read Besty Sherman's review from 2016. Amazon
The Wolfpack (2015) A one-of-a-kind story about an isolated family of brothers: they were home-schooled and kept cloistered from the world on the Lower East Side of New York throughout the '90s. Their only contact with the outside world was watching movies. Netflix
Whose Streets? (2017) A powerful documentary about the uprisings in Ferguson, Missouri,  its visuals generated, from the bottom up, through cell-phone footage and home video shot by the participants themselves. The film inevitably reflects the raw, visceral anger of the thousands who protested racial injustice. Kanopy and Hulu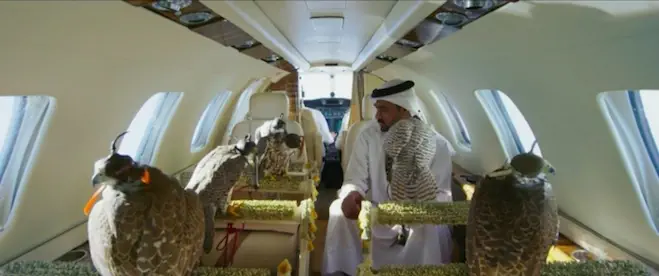 The Challenge (2016) One of my favorites, a deadpan, observational peek at the idle rich, specifically the oil-rich scions of Qatar, whose hobbies include falconing, riding Harley motorcycles, raising pet jaguars, and yet more falconing. Watch this yarn of gratuitously inane consumption on as big a screen as possible or you'll miss the visual absurdity of it all. Hulu
Weiner (2016) A painfully entertaining portrait of New York politician Anthony Weiner that centers on his eventually aborted attempt at rising from the ashes of ignominious disgrace. His charisma and impressive political chops shine through — but his fatal flaws are just as evident — a Trump-like narcissism. My Arts Fuse review here. Hulu
Best of Enemies (2015) This story of the contentious 1968 debates (broadcast during the presidential conventions) between opposing ideologues William F. Buckley and Gore Vidal make for entertaining viewing. At times, the confrontation anticipates the now obligatory cable-news "Crossfire"-styled screaming matches, but generally you'll despair that the mainstream media no longer allows intelligent people to spar over real ideas. Kanopy and Netflix
---
Neil Giordano teaches film and creative writing in Newton. His work as an editor, writer, and photographer has appeared in Harper's, Newsday, Literal Mind, and other publications. Giordano previously was on the original editorial staff of DoubleTake magazine and taught at the Center for Documentary Studies at Duke University.